(1) YOU'RE NOT FOOLING ANYONE EXCEPT YOURSELF. Cat Rambo tells SFWA Blog readers to "Stop Multitasking".
I am here to say: Stop multitasking. Yes, I understand its appeal. Like many writers, I love the idea of multitasking, the notion that one can be doing two things at once, such as driving to work while dictating one's novel, or answering e-mails while dialed into a Zoom call and listening to a meeting.

How could we not embrace that notion? It holds the promise of getting more done, with a little edge of "easier." That's a seductive promise. Particularly if you suffer from a particular and common form of writer's guilt: the awareness that even when you are working on one piece, you are not working on some other piece of writing. And like many seductive promises, it is a false one. Humans consistently overestimate their ability to multitask, and you are probably not the exception to that. It's okay. I'm not either.

Multitasking, for the overwhelming majority of people, is not compatible with writing….

… Multitasking may be more obvious than you realize. I was on a podcast recently while my mother was texting me, and while the host was speaking, I took a second to read those and make sure everything was okay. The host stopped and said, "I feel like I lost you there," and I realized at that moment that yes, my focus and energy had lessened, and that was pretty uncool. Since then, I try to give podcasts and other recordings 100 percent of my attention….
(2) EATING THE FANTASTIC. Scott Edelman invites listeners to meet Max Gladstone for a Mexican meal in episode 180 of the Eating the Fantastic podcast.
I'd like you have lunch with Max Gladstone. Max is perhaps best-known for his Craft Sequence of fantasy novels which began in 2012 with Three Parts Dead, continued in 2013 with Two Serpents Rise, and so far consists of six volumes, which considered as a whole were nominated for a Best Series Hugo Award. His interactive projects include the Choice of the Deathless and Deathless: The City's Thirst, which both take place in the world of the Craft Sequence. With previous guest of the podcast Amal El-Mohtar, he wrote the internationally bestselling This is How You Lose the Time War, which was published in 2020 and won the Hugo, Nebula, and Ignyte Awards. Gladstone also created the Serial Box series Bookburners, and the interactive television series Wizard School Dropout. His most recent novel, Last Exit, was published in March.

We discussed what a Godzilla movie has to tell us about the way future art will likely deal with the pandemic, our differing ideas over what we mean when we say we've written another draft of a story, how we'd be willing to dispense with the art inspired by tragedy if we could only skip the tragedy as well, the differences between his early and final drafts of Last Exit, how to make us care equally when writing from multiple points of view (and how doing so could cause the reader to trust the writer even more), what it is about science fiction that attracts dystopias, how our dreams have changed due to COVID-19, what we get wrong when we write about civilizations lasting thousands of years, and much more.
(3) REAL NUMBER$. Dorothy Grant shares a lot of publishing industry sales data while countering the recent "most books only sell 12 copies" meme in "Lies, Damn lies, and Statistics" at Mad Genius Club.
… Now data is a funny thing. It can be sliced and diced to create different types of views. For instance we could run the same analysis on ALL of those 487K new books published in the last 52 weeks, which includes many small press and independetly published titles, and we would find that about 98% of them sold less that 5,000 copies in the "trade bookstore market" that NPD BookScan covers. (I know this IS a true statistic because that data was produced by us for The New York Times.)

But that data does not include direct sales from publishers. It does not include sales by authors at events, or through their websites. It does not include eBook sales which we track in a separate tool, and it doesn't include any of the amazing reading going on through platforms like Substack, Wattpad, Webtoons, Kindle Direct, or library lending platforms like OverDrive or Hoopla.

BUT, it does represent the general reality of the ECONOMICS of the publishing market. In general, most of the revenue that keeps publishers in business comes from the very narrow band of publishing successes in the top 8-10% of new books, along with the 70% of overall sales that come from BACKLIST books in the current market….
(4) INTERNET ARCHIVE AND CDL. "Publishers, Internet Archive Trade Reply Briefs in Book Scanning Case" and Publishers Weekly offers analysis.
In a reply filing last week, four major publishers further detailed their claims that the Internet Archive's long-running program to scan and lend physical library books based is blatant copyright infringement that "ignores established law and undisputed facts." And in a reply filing of their own, lawyers for the Internet Archive further insisted that the publishers are improperly conflating the market for licensed e-book lending with the IA's efforts to facilitate traditional library lending.

The briefs come after the parties filed dueling motions for summary judgment on July 7, and more than two years after the publishers (Hachette, HarperCollins, Wiley, and Penguin Random House, organized by the Association of American Publishers) first filed its copyright infringement lawsuit in the Southern District of New York, alleging that the Internet Archive's controversial program to scan and lend books under an untested legal theory known as "controlled digital lending" is a massive piracy operation "masquerading as a not-for-profit library."

In their 41-page reply to the IA's motion for summary judgment, filed on September 2, lawyers for the publishers attack the Internet Archive's claims that its scanning and lending of physical library books is merely an extension of traditional library lending, contending that that argument ignores clearly established law—most recently a high profile decision in Capitol Records vs. ReDigi, in which the federal courts forcefully rejected an upstart program to expand the doctrine of first sale (also known as exhaustion) to create a resale market for digital music files.

"IA argues that CDL 'is fundamentally the same as traditional library lending' and should be treated as a fair use since it 'furthers the ends of copyright's exhaustion doctrine,'" the publisher's brief states. "This position is a study in blind denial that ignores established law and undisputed facts. Perhaps most astonishing, IA essentially disregards ReDigi, in which the Second Circuit held that (1) unauthorized reproduction is 'not protected by [First Sale]'"; (2) the fair use doctrine cannot be used to expand the statutory scope of [first sale]; and (3) ReDigi's actions were unlawful even though it used technology to avoid increasing the number of music files in circulation, a practice akin to CDL's central principle."

Under CDL, the Internet Archive and other libraries make and lend out digital scans of physical books in their collection under rules that mimic traditional lending: only one person can borrow a scanned copy at a time; the scans are DRM-protected; and the corresponding print book the scan is derived from is taken out of circulation while the scan is on loan to maintain a one-to-one "own-to-loan" basis.

But not only is CDL a fatally flawed, invented legal theory, the publishers argue, the IA doesn't even follow the rules of CDL…
(5) AFTER ACTION REPORTS. Dave Hook takes us inside a couple of panels he participated in at the Worldcon.
Epistolary fiction has a long tradition in speculative fiction, starting with "Gulliver's Travels" (1726) and "Frankenstein" (1818, originally published anonymously!) among others. As was noted on the panel description, some think it is undergoing a resurgence. One aspect of this is clearly the new modes of communication which were envisioned in some ways and which are now actual, such as email, text messages, twitter, etc. We could have equally argued that epistolary fiction never went away.
…The other factor which I observed for the 1944 and 1945 Retro Hugo nomination and voting was a substantial amount of voting based solely on the name of the author and not on the specific work on the ballot. Especially when I looked at the nominations in some categories, the only response I could offer was something like "WTF? I don't believe they read this." The 1944 and 1945 Retro Hugo Awards avoided major debacles in the works receiving awards, in my humble opinion, but this aspect of it was not confidence building. I get that we'll always have some "Wow. I love that author, so I'm voting for them regardless of what they wrote here.", but this is much more of an issue for the Retro Hugos….
(6) MEMORY LANE.
1966 – [By Cat Eldridge.] The Time Tunnel. Ahhh, Irwin Allen. A man responsible for a number of interesting genre undertakings, this being one of them. Fifty-six years ago, the same year that Star Trek premiered, The Time Tunnel series launched on ABC.
It was the third of Allen's genre series, having earlier done Voyage to the Bottom of the Sea and Lost in Space. His last one would be Land of the Giants.
It starred James Darren, Robert Colbert, Whit Bissell, John Zaremba and Lee Meriwether. I'm convinced that every one of these genre series has to have a beautiful female on them.
It lasted one season of thirty episodes.
Please don't ask how it stands up nearly sixty years on. Really don't. I'm a Seven Days devotee.
Like of so many series including Star Trek, it was filmed in and around Southern California so scenes set elsewhere had that hilly landscape desert scrubby look where filming obviously occurred. Didn't Galaxy Quest deliberately parody this look in several scenes?
The series was dropped because of network politics, as it was doing well in the ratings, in favor of The Legend of Custer. That series bombed in the ratings and only lasted seventeen episodes.
Time Tunnel is apparently not streaming anywhere, however, episodes can be rented for viewing on Amazon Prime.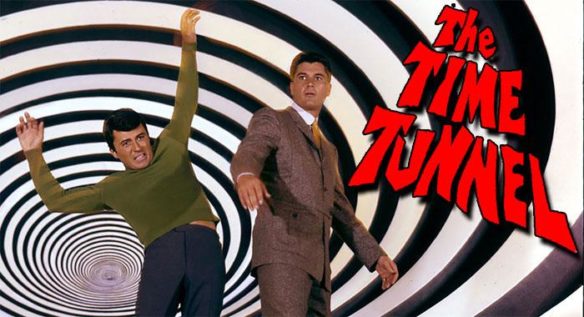 (7) TODAY'S BIRTHDAYS.
[Compiled by Cat Eldridge.]
Born September 9, 1922 — Pauline Baynes. She was the first illustrator of some of J. R. R. Tolkien's lesser known works such as Farmer Giles of Ham and Smith of Wootton Major and of C. S. Lewis's Chronicles of Narnia. With the help of cartographers from the Bordon military camp in Hampshire, Baynes created a map that Allen & Unwin published as a poster in 1970. Tolkien was generally pleased with it, though he didn't particularly like her creatures, especially her spider. (Let the disagreements begin…) (Died 2008.)
Born September 9, 1929 — Joseph Wrzos, 93. He edited Amazing Stories and Fantastic under the name Joseph Ross from August 1965 through early 1967. He was responsible for their move to mostly reprints and a bimonthly schedule while the publisher refused to pay authors for the reprints saying he held the rights to them without needing pay additional renumeration and leading to severe conflict with SFWA. With Hannes Bok, he edited in 2012, Hannes Bok: A Life in Illustration.
Born September 9, 1952 — Angela Cartwright, 70. Fondly remembered as Penny Robinson on the original Lost in Space. She, like several of her fellow cast members, made an appearance in the Lost in Space film. She appeared in the Logan's Run series in "The Collectors" episode as Karen, and in Airwolf as Mrs. Cranovich in the "Eruption" episode. 
Born September 9, 1954 — Jeffrey Combs, 68. No doubt his best known genre role was as Weyoun, a Vorta, on Deep Space Nine. However, his genre portfolio is really, really long. it starts with Frightmare, a horror film in the early Eighties and encompasses some forty films, twenty-six series and ten genre games. He's appeared on Babylon 5, plus three Trek series, Voyager and Enterprise being the other two, the Enterprise appearance being the only time an actor played two distinct roles in the same episode.  He's played H.P. Lovecraft and Herbert West, a character by that author. Each multiple times. 
Born September 9, 1954 — Graham Joyce. Let's talk about him. The Tooth Fairy which won a British Fantasy Award is one damn scary novel as is Some Kind of Fairy Tale which garnered the Robert Holdstock Award for Best Fantasy Novel. I'm sure the latter kept me up several nights. His short stories are quite delicious which is why I'm recommending his 25 Years in the Word Mines: The Best Short Fiction of Graham Joyce. He stopped genre fiction writing well before his death. (Died 2014.)
Born September 9, 1953 — Janet Fielding, 69. Tegan Jovanka, companion to the Fifth Doctor. The actress had a rather short performing career starting with the Hammer House of Horror series in 1980 where she was Secretary Mandy on the "Charlie Boy" episode" before landing the the Doctor Who gig through 1984 before her career ending in the early Nineties. She was part of the 2013 50th Anniversary The Five(ish) Doctors Reboot.
Born September 9, 1960 — Hugh Grant, 62. He appeared in The Lair of the White Worm as Lord James D'Ampton and in the remake of The Man from U.N.C.L.E as Mr. Waverly. (I have not seen it. So how is it?) And he was the Handsome Doctor in Doctor Who: The Curse of Fatal Death, the 1999 Doctor Who special made for the Red Nose Day charity telethon. I know I'm missing some important genre wise about him, but what is it? 
Born September 9, 1971 — Henry Thomas, 51. Elliot in E.T. the Extra-Terrestrial. Let's just say that he's had a busy if mostly undistinguished post-E.T. acting career, though I will single him out for his rather good work in Nightmares & Dreamscapes: From the Stories of Stephen King and The Haunting of Hill House series. He's playing Doctor Mid-Nite in the Stargirl series on the DCU streaming service. 
(8) COMICS SECTION.
Eek! has a crude but effective award joke.
(9) D23 SPIDER-MAN HIGHLIGHT. Marvel celebrates Spider-Man's 60th anniversary at D23 Expo 2022 with a very special comic giveaway. Two variants for Amazing Fantasy #1000 will be given to attendees of the "Marvel Comics: Celebrating 60 Years of the Amazing Spider-Man panel."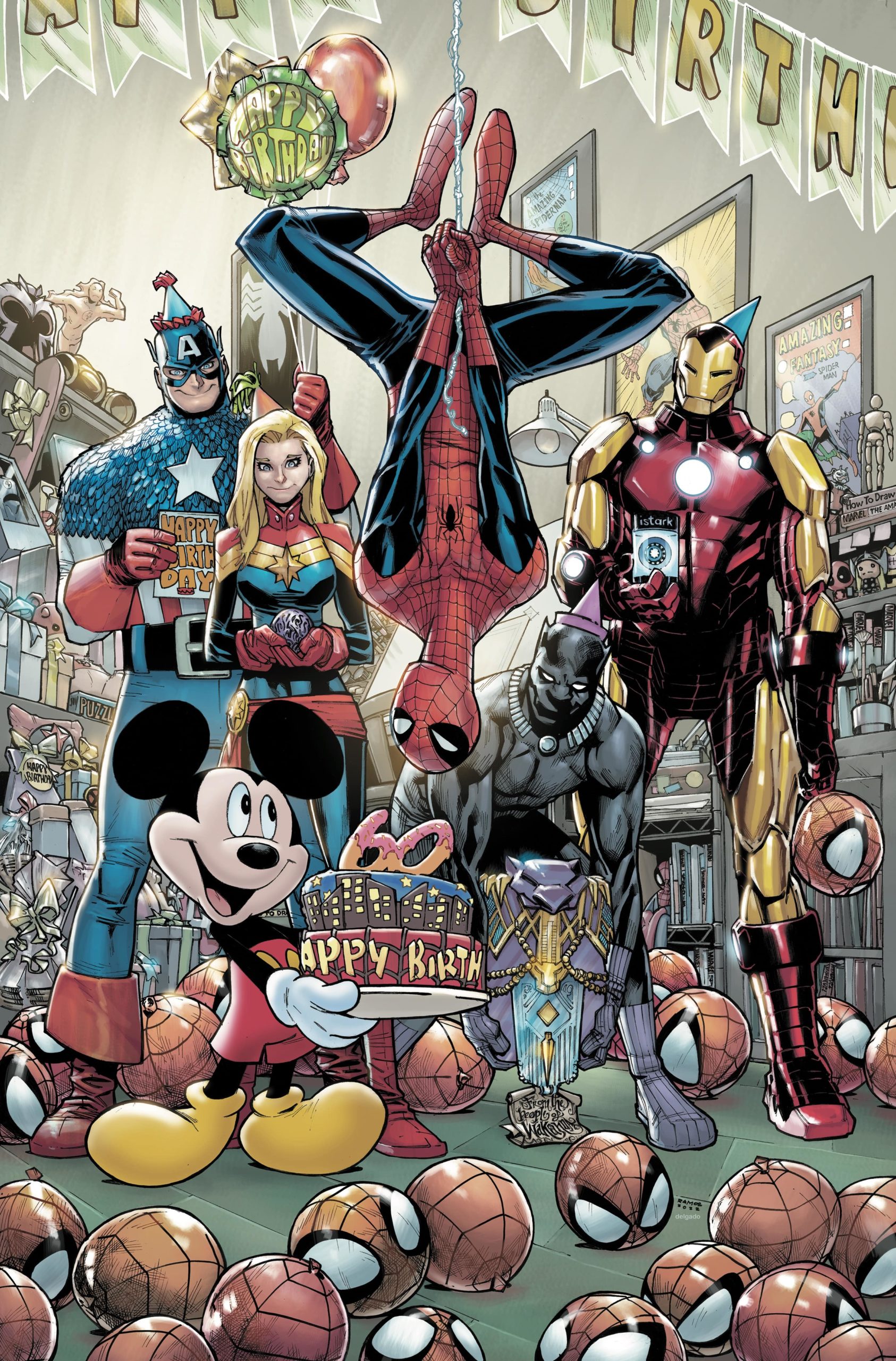 (10) SUBSCRIPTION CANCELED. "Amazon Cancels 'Paper Girls' After One Season" says The Hollywood Reporter.
Amazon's Prime Video streaming service has canceled the series, based on a comic by Brian K. Vaughan and Cliff Chiang, after a single season. The decision comes six weeks after the eight-episode season debuted in its entirety.

The show received positive reviews from critics and solid audience scores on review aggregators, but it did not break out with viewers, based on what little data is available. Paper Girls didn't make Nielsen's top 10 original streaming rankings for any of the three weeks after its July 29 premiere….
(11) LAST WILL AND TESTAMENTS. However, Handmaid's Tale will have a sixth season to wind up, and a spinoff. "The Handmaid's Tale renewed for sixth and final season".
Since premiering in 2017, The Handmaid's Tale has received critical praise for its portrayal of Margarett Atwood's dystopian novel, earning multiple Emmy Awards throughout its run. Now, Elisabeth Moss' journey as June looks to have an end date. Ahead of the Hulu Original's fifth season return on September 14, the show has been renewed for a sixth season, which will also be its last.

While this determines the end for the once-never-ending, dark narrative that we've gone on with June and other characters throughout the series, there are already spin-offs in the mix. Under the tutelage of The Handmaid's Tale creator, showrunner, and executive producer Bruce Miller will come the sequel series The Testaments, based on Atwood's 2019 sequel novel. Set 15 years after the events of The Handmaid's Tale, the book is narrated by three women, including the villainous Aunt Lydia (played by Ann Dowd in the Hulu series).
(12) A LAST MISSION. "Another Star Trek Legend Honored With A Final Space Voyage" and MSN.com has the story.
Last month we learned that a portion of the ashes of Nichelle Nichols–who passed away at the end of July–would be joining the DNA of Star Trek creator Gene Roddenberry, Roddenberry's wife as well as a Trek alum of multiple projects Majel Barrett, actor James Doohan, and visual effects master Douglas Trumbull on United Launch Alliance's Vulcan Centaur mission. Today we learned another name has been added to those whose remains will soon start a fitting journey into deep space. The DNA of Star Trek: The Original Series star DeForest Kelley–who played Doctor Leonard "Bones" McCoy on the show and in many subsequent projects such as the first six Trek films–will be joining those of his late colleagues.
(13) WHEN COUSINS AREN'T TWO OF A KIND. "Gene-Edited Organoids Explore Neanderthal Brain Function" at The Scientist Magazine.
A gene called NOVA1, which plays a role in regulating the formation of synapses between neurons, could hold the key to understanding how we differ from our Neanderthal cousins. Researchers created human brain organoids with a Neanderthal and Denisovan variant of the gene, resulting in neurons that matured faster than neurons with a modern sequence did, developing synapses that fired at a higher rate, according to a study published yesterday (February 11) in Science.

"This is amongst the first studies of its kind to investigate how specific changes in the DNA of modern humans influences brain development," Duke University's Debra Silver, a developmental neurobiologist who did not participate in the research, tells Science. 

"It's an extraordinary paper with some extraordinary claims," developmental biologist Gray Camp of the University of Basel in Switzerland notes to Nature. Camp was also not involved in the current study but reported with colleagues last year an analysis of Neanderthal gene variants, which modern humans still carry, in human stem cell–derived brain organoids.

In human pluripotent stem cells, University of California, San Diego, neuroscientist Alysson Muotri and his colleagues used the CRISPR-Cas9 gene editing system to change a single base pair in NOVA1, effectively converting the modern gene into an archaic version. The researchers then grew the cells in culture conditions to induce the growth of brain-like organoids up to 5 millimeters in diameter. Comparing them with organoids containing all modern DNA, Muotri tells Nature, the difference was obvious, with the CRISPR'd organoids being smaller with convoluted, rather than smooth, surfaces. "As soon as we saw the shape of the organoids, we knew that we were on to something."

Muotri and his colleagues chose NOVA1 because they found that it is one of just 61 genes with modern sequences not found in the Neanderthal genome—nor in the genome of Denisovans, another archaic group of hominins—and because it has a prominent regulatory role in neurodevelopment. Dysfunction in the gene and its associated pathways has been linked with neurological conditions such as schizophrenia and autism.

In addition to the structural differences in the organoids, the team found that the archaic gene induced significant changes in the expression of 277 genes, including those involved in neurodevelopment. These differences translated into varying levels of synapse proteins and, ultimately, differences in firing patterns. In addition to firing more quickly, the neurons with the archaic variant of NOVA1 had less-orderly patterns of action potentials….
(14) A VERY EXOPLANET. Good old James couldn't be expected to waste any time discovering boring ordinary planets! "James Webb Telescope Discovers Strange Alien Planet" at MSN.com.
… The alien planet known as VHS 1256 b is what is referred to as a "brown dwarf." This is given to planets that are not big enough to ignite into the stars but are far too big to be considered a normal planet. In fact, this planet happens to be 20 times the size of Jupiter. Brown dwarfs don't burn hydrogen like most other planets, but they do produce their own light and heat by burning deuterium. Astronomers believed that the reddish glow of the planet was because of the atmosphere, which has now been determined to be wild and turbulent, as various gases change on the planet. Astronomers have discovered water, methane, carbon monoxide, carbon dioxide, sodium, and potassium all on the planet's atmosphere….
(15) MEANWHILE, IN ORBIT AROUND RED DWARFS. [Item by SF Concatenation's Jonathan Cowie.] Today's Science journal reports, "Precise densities of red dwarf exoplanets help distinguish potential 'water worlds': "Three types of planets orbit red dwarfs".
Small planets orbiting faint red stars less than half the size of the Sun are numerous and could be the best places to search for signatures of life…

Luque and Pallé  present refined compositions of small planets orbiting around red dwarf stars. They find evidence that the planets fall into three main types: rocky, watery (including icy), and gassy. This result differs from most previous studies of small planets that have suggested only rocky and gassy types. Although the presence of watery small exoplanets is particularly enticing, all three types of planets around red dwarfs could present potentially habitable conditions for life.
Primary research paper here: "Density, not radius, separates rocky and water-rich small planets orbiting M dwarf stars".
(16) BLACK ADAM. DC dropped this trailer for Black Adam. Only in theaters October 21.
[Thanks to Martin Morse Wooster, JJ, John King Tarpinian, Daniel Dern, SF Concatenation's Jonathan Cowie, Andrew Porter, Chris Barkley, Michael Toman, Cat Eldridge, and Mike Kennedy for some of these stories. Title credit belongs to File 770 contributing editor of the day Jamoche.]