After seeing John Coxon's Hugo t-shirt design Julie Zetterberg said the next thing fans need are complementary No Award pants.
My second thought is actual pants. Let's go with that.
The Fashion Police blog offers endless possibilities.
Harem Hell: Pleats Please balloon pants by Issey Miyake.  Cost: £285.
Ugly Face Emoji Joggers. Cost: $14.69
Christian Dior's Coyote trousers. Cost: £1,190.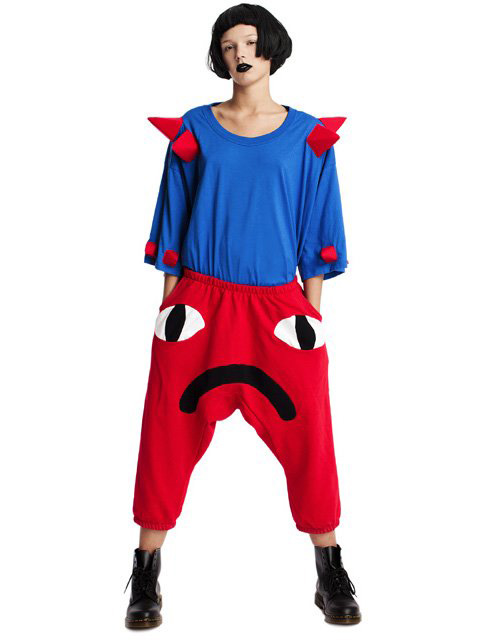 And the "GRRM Leggings" deserve consideration for two reasons, the other being that George did, after all, invent the Hugo Losers Party….