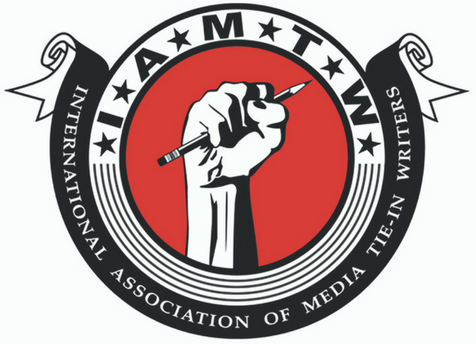 The International Association of Media Tie-In Writers announced the 2022 Scribe Award nominees on June 18.
The IAMTW's Scribe Awards honor licensed works that tie in with other media such as television, movies, gaming, or comic books.
The winners will be announced at the award ceremony at San Diego Comic-Con on July 22.
ADAPTED NOVEL
Alien 3 by Pat Cadigan
Freshwater by Julian Michael Carver
Halloween Kills by Tim Waggoner
AUDIO DRAMA
Doctor Who: Girl Deconstructed by Lisa McMullin
Doctor Who: The Lost Resort by A. K. Benedict
Doctor Who: The Ninth Doctor Adventures – The Curse of Lady Macbeth by Lizzie Hopley
Doctor Who: The Ninth Doctor Adventures – Monsters in Metropolis by John Dorney
Doctor Who: Peladon – The Truth of Peladon by Tim Foley
Doctor Who: The Third Doctor Adventures – The Annihilators by Nicholas Briggs                       
GRAPHIC NOVEL
Life is Strange: Coming Home by Emma Vieceli
Missy: The Master Plan: A Doctor Who Comic Graphic Novel by Jody Houser
Star Wars Darth Vader Vol 2: Into the Fire by Greg Pak
ORIGINAL NOVEL – GENERAL
Murder She Wrote — Deboniar in Death by Terrie Farley Moran
Pandemic — Patient Zero by Amanda Bridgeman
Shootout at Sugar Creek by Max Allan Collins
ORIGINAL NOVEL – SPECULATIVE
Marvel — Witches Unleashed by Carrie Harris
Marvel – Rebels of Vanaheim by Richard Lee Byers
Star Trek Coda Book III — Oblivion's Gate by David Mack
Star Trek Picard — Rogue Elements by John Jackson Miller
To Chart the Clouds by Evan Harker
ORIGINAL NOVEL – YOUNG ADULT / MIDDLE GRADE
Battletech – Crimson Night by Jennifer Brozek
The Bear King by Steve Saville
The Flash: Crossover Crisis Book Three — The Legends of Forever by Barry Lyga
Jessie Files: Friendship Feature by Stacia Deutsch
Roman Holiday by E. C. Myers
Xavier's Institute: First Team by Robbie MacNiven
SHORT STORY
Arkham Horror The Devourer Below: "All My Friends Are Monsters" by Davide Mana
Black Panther: Tales of Wakanda – "Bon Temps" by Harlan James
School of X: "Kid Omega Faces the Music" by Neil Kleid
Voices of Varuna: "Distress Signals" by Jean Rabe
Voices of Varuna: "Stepping Stones" by Marsheila Rockwell
FAUST AWARD: The International Association of Media Tie-In Writers also announced the Faust Award for lifetime achievement is being presented to the IAMTW's 2022 Grandmaster David Mack