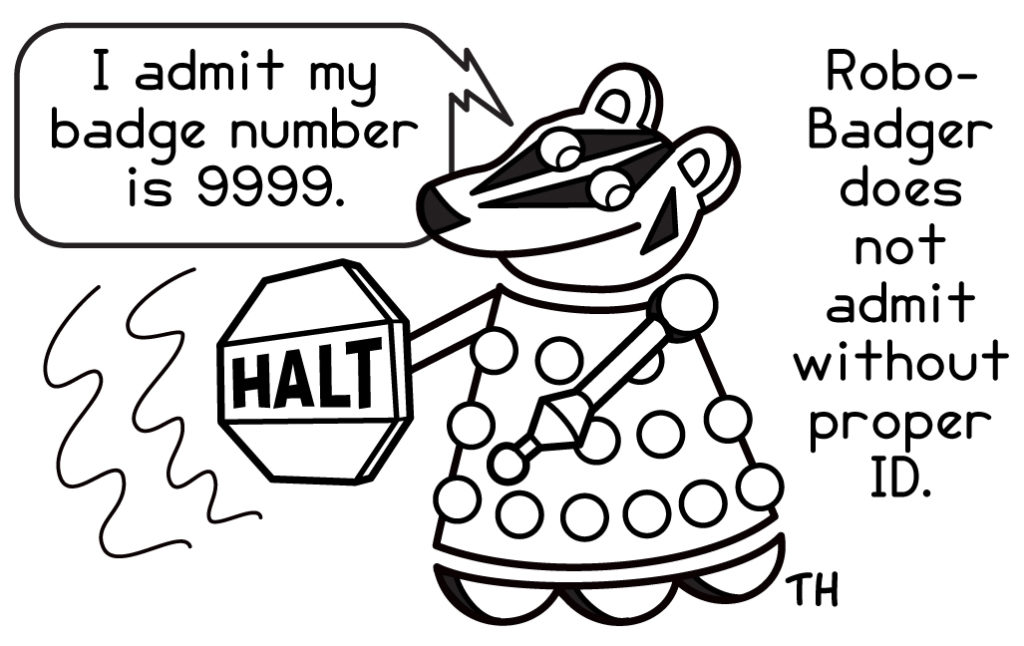 (1) BLOGGER BLOWS AWAY SHORT SFF REVIEW SITE. Jason McGregor of Featured Futures just announced he is going to quit promoting and reviewing short sff and has gone so far as to delete hundreds of posts from his site: "The Incredible Shrinking Blog".
…I was discouraged from rushing back to do reviews by the John W. Campbell business. In many ways (especially socioeconomic) I'm a pretty liberal guy, but I have next to no patience with "political correctness" or historical "revisionism" or any number of the other manifestations of "theory" prevalent these days. This has always been a drag on my enjoyment of current SF and contributed to the burnout I was feeling which led to my falling behind in March, but I felt like I was ready to get back on the horse…. And while I was doing that, we got the Awards Formerly Known As Campbell. While the attack was vulgar and ignorant, it was also irrelevant to short SF. However, people who are relevant to short SF and should know better have not only failed to be voices of reason but have added to the unreason. It just underscores that I signed up to read a body of literature with a significant emphasis on creative ideas and positive visions of futures with technologically and rationally advanced natures and what I've been reading is mostly a subgenre of LGB,eTc. fiction[2] which is populated by Orwellian erasers of the giants whose shoulders they stand upon insofar as they are SF at all (or Wile E. Coyotes sawing off the limb they sit on). The great Katherine MacLean died recently. One guess as to who published her first story in 1949….

As a lover of the unpopular field of print science fiction and the even less popular field of short SF, I made the promotion of contemporary short SF the purpose of this blog, only to have to admit that short SF has become unpopular for very good reasons and I now wish to do anything but promote it.
(2) KEEP ON CYBERTRUCKING. AL.com profiles a band with a sff-writing friend: "Drive-By Truckers bringing new music to Mobile, Decatur".
…Capturing the sheer tumult of the times, rather than being washed away by it, is an artistic challenge that spans genres. In this case there's a positive: It has become common ground in a slightly surreal online friendship played out on Twitter, featuring Hood and novelist William Gibson. On one side you have a band known for its obsession with the ways that the South's history taints its present; on the other you have the futurist who coined the term "cyberspace" and revolutionized science fiction with his 1984 novel "Neuromancer."

What most people don't realize, Hood said, is that Gibson has Southern roots as well, having grown up in Virginia before moving to Canada during the Vietnam era….
(3) HUGO WRANGLER. Ian Moore resumes his Dublin 2019 report in "An Irish Worldcon, Part 4: Sunday" at Secret Panda.
I also had the terrifying experience in the afternoon of being summoned to meet James Bacon, the chair of Worldcon. I assumed that word about The Incident had finally percolated up to him and I was about to be removed from the Convention Centre with extreme prejudice. But before I could launch into an unconvincing attempt to explain myself, James revealed that he was actually presenting me with a Hero medal in recognition of my work for Worldcon both before and during the convention. This was something of a surprise and I was truly honoured to receive the medal, which I wore with pride for the rest of the convention.
(4) A FEW BRIEF EDITORIAL REMARKS. If you want to know Eric Flint's opinion of the Electoral College, he'll be happy to share it with you. Well, happy wouldn't be the right word, exactly: "Concerning the Electoral College, or the Twaddle Had Finally Gotten To Me".
THE ELECTORAL COLLEGE, about which historical ignorance, incapacity to reason, blindness to reality driven by ideology and just plain stupidity have produced an ocean of twaddle.

It should be blindingly obvious by now that the Electoral College is at best an antiquated institution which never matched the vision of it held by the Founding Fathers and has become an impediment to modern government. In times past, the reason most people shrugged off its grotesque features was because in practice it didn't seem to make much difference. In the first two centuries of the nation's existence, a candidate won the Electoral College while losing the so-called "popular vote" only three times (in 1824, 1876 and 1888). But it has happened twice in the past five elections (2000 and 2016), so now it has become a major topic of debate….
(5) GRAEME GIBSON OBIT. Writer and conservationist Graeme Gibson, Margaret Atwood's partner, has died at the age of 85 reports the CBC.
Margaret Atwood, Gibson's longtime partner, said in a statement Wednesday issued by publisher Penguin Random House Canada: "We are devastated by the loss of Graeme, our beloved father, grandfather and spouse, but we are happy that he achieved the kind of swift exit he wanted and avoided the decline into further dementia that he feared.

"He had a lovely last few weeks, and he went out on a high, surrounded by love, friendship and appreciation. We are grateful for his wise, ethical and committed life."

Gibson died Wednesday in London, England, where he had accompanied Atwood for the global release of her latest book.
(6) TODAY IN HISTORY.
September 18, 1951 — The Day The Earth Stood Still had its theatrical premiere in New York City. Klaatu was played by Michael Rennie.
September 18, 2002 — The Twilight Zone, 3rd version, premiered on TV.
(7) TODAY'S BIRTHDAYS.
[Compiled by Cat Eldridge.]
Born September 18, 1884 — Gertrude Barrows Bennett. She's been called a pioneering author of genre fiction. She wrote a number of fantasies between in the late teens and early twenties, and has been called "the woman who invented dark fantasy". Her short story, "The Curious Experience of Thomas Dunbar" which was published under G.M. Barrows in Argosy is considered first time that an American female writer published SF story using her real name. I'm pleased to say that both iBooks and Kindle are heavily stocked with her works. (Died 1948.)
Born September 18, 1888 — Arthur Gilchrist Brodeur. He is known primarily for his scholarly work on Beowulf and his translation of Snorri Sturluson's Prose Edda for The American-Scandinavian Foundation, but also as a writer of pulp fiction having written The Altar of the Legion (with Farnham Bishop), He Rules Who Can and one short genre story, "The Golden Story", though iBooks has The Adventures of Faidit and Cercamon for sale which may or may not be genre. (Died 1971.)
Born September 18, 1944 — Veronica Carlson, 75. She's best remembered for her roles in Hammer horror films. Among them are Dracula Has Risen from the Grave, Frankenstein Must Be Destroyed and The Horror of Frankenstein. She also shows up in Casino Royale as an uncredited blonde.
Born September 18, 1947 — Paul Seed, 72. Actor who's now a director. He's made the Birthday Honors list as he was Graff Vynda-K in "The Ribos Operation", a Fourth Doctor story. That and an appearance on Tales of The Unexpected appear to be his only acting roles in the genre. 
Born September 18, 1948 — Lynn Abbey, 71. She's best known for co-creating and co-editing with Robert Lynn Asprin (to whom she was married for awhile) the Thieves' World series of shared-setting anthologies. (Now complete in twelve volumes.) Her Sanctuary novel set in the Thieves' World universe is quite excellent. I've not kept up with her later work, so y'all will not to tell me how it is.
Born September 18, 1949 — William Stout, 70. Illustrator who's worked on projects as diverse as Manning's Tarzan of the Apes strip, Ralph Bakshi's Wizards, Harvey Kurtzman and Will Elder's Little Annie Fanny in Playboy and  Raiders of the Lost Ark.
Born September 18 — Michael R. Nelson. Conrunner from the Baltiwash area who got into fandom in 1989. He chaired Disclave 41, Capclave 2002 and co-chaired the DC17 Worldcon bid. He is a member of the Washington Science Fiction Association.
Born September 18, 1955 — Gary Russell, 64. As a writer, he is best known for his work in connection with Doctor Who and its spin-offs in other media. He worked for BBC Wales as a Script Editor on The Sarah Jane Adventures and Torchwood. (Anyone here who's watched the former series?) as a writer, he's written nineteen Doctor Who universe novels and directed forty audioworks for Big Finish, one of which he wrote.
Born September 18, 1973 — James Marsden, 46. He was Scott Summers / Cyclops in the X-Men film franchise. He was gunslinger Teddy Flood, an android in Westworld. He plays Tom Wachowski in the forthcoming Sonic the Hedgehog film
Born September 18, 1984 — Caitlin Kittredge, 35. Wiki say she's best known for her Nocturne City series of adult novels, and for The Iron Codex, a series of YA novels, but I think her best work is by far the Black London series. She's also writing the current Witchblade series at Image Comics. 
(8) COMICS SECTION.
(9) THE ROADS MUST ROLL. Kotaku says it all adds up to a new world record: "Truck Carrying Gaming Dice Spills Onto Highway, Rolls A Perfect 756,000".
On Friday, September 13, a truck bound for the Georgia-based tabletop and video game company Trivium Studios took a turn too sharply, spilling 216,000 gaming dice onto Interstate 75 in Atlanta in what could be the biggest unintentional dice roll ever.
(10) MARK YOUR CALENDARS. Tomorrow is Talk Like a Pirate Day. I guess I jumped the gun by running my "Aaaarrrrgggghhhh!" post today.
(11) OVERDUE RETURN. It used to be part of the decoration outside the Los Angeles Public Library, until someone liberated it: "Piece of missing sculpture resurfaces in antiques store 50 years later".
Lillard said a recent hunt for clues on Google brought him an old photo from a California newspaper showing the Well of Scribes, a sculpture that disappeared in 1969 from the Central Branch of the Los Angeles Public Library.

"You could only see half of the well in the picture," Lillard said. "That's the half that I had."

Lillard's portion is one of three pieces that composed the entire sculpture. He said he has been in contact with the Los Angeles Public Library about bringing the sculpture home.

The final two pieces of the sculpture are still missing, but Lillard said he has hope they might still be found.
(12) POE FAN. S.D. Sykes, in "Why We Will Always Love 'The Masque of the Red Death'" on CrimeReads, explains why she thinks Poe's great story is "a beautiful and classic work" and "a gothic masterpiece."
Whether you see Poe's story as a reflection on mortality, or rather a tale of morality, it's also important to remember that Poe himself was famously averse to didacticism in literature—so perhaps we should simply read the story for its own beauty and not try to imbue it with meaning? And "The Masque of the Red Death" is, indeed, a beautiful and classic work. A gothic masterpiece. The guests retire to "the deep seclusion" of a "castellated abbey." The prince's designs for the masquerade ball glow "with barbaric lustre"—being "grotesque" as they "glitter" with "piquancy and phantasm." The story throbs with "something of the terrible" as the atmosphere of dread builds. Until, in true gothic style, we have the tragic ending, where all die in a "despairing posture."
(13) BUT ARE THE JOKES CLEAN TOO? "The robot that cleans floors and tells jokes" – video.
More than 100 fully autonomous cleaning robots are coming to Singapore this year, made by local manufacturer Lionsbot.

Ella tells jokes as she cleans the floor in the island nation's National Gallery… but not everyone is convinced.
(14) AREA CODE. Arby's is still trying to tap into some of that free social media publicity: "Arby's Declassifies 'Storm Area 51' Special Menu Items" reports Food & Wine.
…Arby's, for one, has not given up on the dream. In July, the chain showed its support for the viral cause by announcing that it would bring a special menu of Arby's items to feed whoever was in attendance at Area 51's storming. And today, not only did Arby's confirm that it'll still be there, but also announced what those otherworldly new items would be.

… The "Redacted on Rye Sandwich" is billed as "roasted turkey on a toasted marble rye bread with Swiss cheese, tangy slaw and thousand island dressing," a further spin on the classic Reuben. The "E.T. Slider" will feature "a crispy chicken tender dipped in Bronco Berry Sauce." "Arby's Frying Objects" will be "Arby's loaded curly fries topped with savory moon rocks." And finally, the "Galaxy Shake" is described as a "purple cow meets a Sour Patch Kid—a blue sweet milkshake base that turns pink and tarter as you drink or stir it, topped with a fruit crunch."
(15) 30-50 FERAL COOKIES. Meanwhile, John King Tarpinian has sighted the Halloween Oreos in the field…
(16) WINDUP UP YOUR WATCHMEN. Quis custodiet ipsos custodes? Everything begins 10/20 on HBO,
[Thanks to Nancy Sauer, Andrew Porter, John King Tarpinian, Michael Toman, Chip Hitchcock, JJ, John A Arkansawyer, Cat Eldridge, Greg Hullender, Martin Morse Wooster, Darrah Chavey, StephenfromOttawa, and Mike Kennedy for some of these stories. Title credit goes to File 770's contributing editor of the day Anna Nimmhaus.]