(1) THESE FEET ARE MADE FOR WALKING. How have I not covered this before? The North American Bigfoot Center in Boring, Oregon.
The Exhibit Halls are an admission area. Dozens of displays feature a wide array of bigfoot evidence and historical artifacts. Our life-sized sasquatch replica (nicknamed "Murphy") acts as a centerpiece of the exhibit hall and is a popular backdrop for family photos. We feature short documentaries and films in our small theater, as well as on the displays themselves.
(2) AGREE OR DISAGREE? Inverse writer Ryan Britt insists "You Need To Watch The Most Misunderstood Sci-Fi Movie On Netflix ASAP".
…Saying Dune was bad in 1984 because it was either too dense or not enough like the book, isn't a great criterion, because there are so many other examples of great sci-fi/fantasy adaptations that work in spite of (or because of?) these kinds of so-called flaws. Game of Thrones is pretty dense, and people love that. Meanwhile, again, Blade Runner is a rowdy departure from Philip K. Dick's novel, Do Androids Dream of Electric Sheep? and that's probably why it's good. Plus, it bears mentioning here that the actual events of the film, in the broad strokes, do unfold pretty much the way Herbert wrote it. And, leading up to the film's release, Herbert's praise of Lynch was effusive, calling it a "visual feast" and saying that Lynch captured many of his scenes perfectly, with "some of them [scenes] … better" than in his novel.

Okay, so, perhaps you're now convinced that it's not cool to hate on the Dune 1984 from a Frank Herbert-purist point of view. Perhaps you're also now convinced that this was a noble attempt with all the best intentions. This still might not convince you to fire it up on Netflix. You've heard (or remember) that aspects of the film are rough and haven't aged well. Here's the thing: You're right. This Dune is rough, and some of it really doesn't work. It's tonally incongruous at times, and yes, you sometimes do feel the movie rushing through the plot points, which is weird because, at other times, the movie feels slow….
Yeah, by the time I happened to wind up seated behind Frank Herbert at the 1985 Hugo ceremony I'd heard he liked the movie a lot, so I had to forgo making any Mystery Science Theatre 3000-style jokes to the fan beside me while the trailer ran. (Right, MST3K didn't even start airing for another three years, but you know what I mean.)
(3) ACCOUNTANTS NOT ACCOUNTABILITY. "Jurassic Park at 30: Spielberg's sleek blockbuster remains a grave warning" says the Guardian's Scott Tobias.
In the face of various leadership disasters, it's become common meme-ing practice in recent years to note that the mayor of Steven Spielberg's Jaws – the man who wanted to keep the beaches open, even as a Great White was feasting on a buffet of tourists – is still the mayor in Jaws II. Point being, there are rarely any consequences to arrogance and ineptitude, especially if a person has a certain folksy charisma and is only considered guilty of pursuing the almighty dollar.

The world is run by the mayors of Jaws. And when Spielberg adapted Michael Crichton's bestselling sci-fi/adventure Jurassic Park, he found another one in Dr John Hammond, an avuncular industrialist who rushes to make a theme park out of cloned dinosaurs. As played by Richard Attenborough, Hammond is a white-bearded grandpa with a twinkle in his eye, eager to open a prehistoric zoo where no expense was spared but all corners were cut. It's hard to understand him as a villain, though, because Spielberg sees a little of himself in a commercial visionary bringing wonders to the masses. He's just another fool in charge.

Thirty years later, Jurassic Park has only burnished its reputation as one of Spielberg's finest blockbusters, despite sequels and reboots that keep discovering new frontiers in insulting an audience's intelligence. But as technology continues to advance, there are more John Hammonds than ever, promoting an astounding future that can feel like an endless beta test, full of bugs that these self-styled geniuses have no ability to anticipate, much less resolve. Though the film feels like Jaws 2.0 in many respects, it also finds Spielberg in a slyly cynical, even self-lacerating mood: he knows what it's like to create eye-popping spectacles that can be merchandized on T-shirts and lunch boxes. Hammond is his worst image of himself….
(4) THE MONEY KEEPS ROLLING IN. Seems like a strange juxtaposition of articles to follow the digs at Jurassic Park capitalism with this report from Variety that "'Spider-Verse 2′ Surpasses Box Office Gross of First Film in 12 Days". And few enjoy a strange juxtaposition more than I do…
After less than two weeks of release, "Spider-Man: Across the Spider-Verse" has surpassed the entire box office run of its predecessor, 2018's Oscar-winning "Spider-Man: Into the Spider-Verse."

Over the weekend, the comic book sequel hit $226 million in North America and $390 million globally. It now stands as Sony's highest-grossing animated release in history. The original film, also a box office winner, tapped out with $190 in North America and $384 million globally.

Despite competition from Paramount's "Transformers: Rise of the Beasts," which opened to $60 million and targets a similar audience of younger males, "Spider-Verse" added $55 million in its second weekend of domestic release, a decline of 55% from its huge $120 million debut….
(5) YOUR MONEY'S WORTH. Entertainment Weekly talks to everyone involved in the live action, stunts, and effects to learn "How Rings of Power crafted that stunning battle sequence".
…Here, some of the filmmakers behind The Rings of Power's biggest episode break down how they crafted that epic battle sequence — from complicated stunt work to careful cinematography. Directed by Charlotte Brandstrom, the episode is entirely centered in the Southlands of Middle-earth, where elf Arondir (Ismael Cruz Córdova) and human Bronwyn (Nazanin Boniadi) lead a scrappy band of villagers as they fight back against a horde of invading orcs. Later, the regal Númenórean cavalry arrives, led by Cynthia Addai-Robinson's queen-regent Míriel, setting up a grand clash on horseback.

It's a massive moment, where multiple story lines converge for the first time. Much of the action is centered in the Southlands village, and the production team constructed the set from scratch, nestled into a bucolic valley in New Zealand. Legendary stunt coordinator and second unit director Vic Armstrong remembers wandering around the set while it was still being built, sketching out action sequences in his head. "That's the moment I like best, getting creative and dreaming up ideas," he says with a smile. "It's like you have to deliver a big cake, and the location tells you what the ingredients are, so you can build up to that lovely tasty cake at the end."…
(6) MEMORY LANE.
2015 – [Written by Cat Eldridge from a choice by Mike Glyer.]
Canadian author Leah Bobet this time and she is someone that I'd never, as far as I can remember, heard of. She was the last editor of the online Ideomancer zine (fiction, poetry and reviews) which you can read here.
She also contributed quite a bit of fiction to Shadow Unit, the collaborative story created by Elizabeth Bear and Emma Bull.
Our Beginning is An Inheritance of Ashes: A Novel which is also that which gave her the only Awards she has to date, a Prix Aurora Award and the Sunburst Award for Excellence in Canadian Literature of the Fantastic. The latter think this is a Young Adult novel.
It is but one of two novels to date, the other being Above. She's written much, much more short fiction, some forty pieces to date, and thirty-six poems as well.
Now that Beginning…
PROLOGUE
Eight Years Before, Midsummer
"HALLIE?" THE VOICE WHISPERED AROUND THE BROKEN chairs and cobwebs, and I breathed out because it wasn't my father.
Uncle Matthias edged past the snapped spinning wheel, over a pile of fishing nets set aside for mending. "You can come out, sweetheart," he said. "It's over." My ears still rang with Papa's roaring swears, with Uncle Matthias's voice pitched low to cut. They didn't bother whispering anymore when they fought. Marthe had nudged her foot against mine—I'm right here—when Papa started to growl, but I wasn't half as big or strong as my older sister. When the first dish had flown, I'd run for the smokehouse—and I hadn't looked back.
Deep behind my junk barricades, I swallowed. "Who won?"
"Nobody." Uncle Matthias's light steps stopped in front of me. "It doesn't matter anymore."
I scowled. Of course it mattered. I would feel that win or loss in the weight of Papa's footsteps on our farmhouse floorboards, in whether being slow on my chores tomorrow would mean an indifferent smile or a bucket of water across the face. I peeked out from behind the scratched table leg. "Who won?"
Uncle Matthias sighed. "Your father did," he said, and my shoulders sagged with relief. "Come sit with me, kiddo. You'll get splinters down there."
My uncle's careful hands lifted me from my tangled fortress, carried me—even though I was much too big for carrying—to Great-grandmother's red brocade stool. He set me down gently, a thin, hardy brushstroke of a man, and I pulled my knees up to my chest. There were new islands in the mess of the smokehouse floor: clothes, tools, two pairs of walking boots.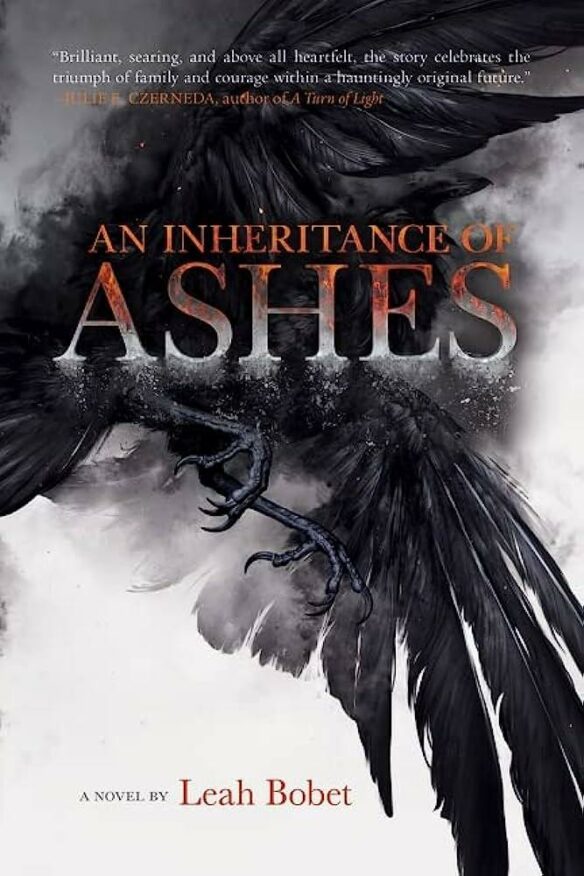 (7) TODAY'S BIRTHDAYS.
[Compiled by Cat Eldridge.]
Born June 11, 1927 — Kit Pedler. In the mid-1960s, Pedler, who was a scientist, became the unofficial scientific adviser to the Doctor Who production team. He would help create the Cybermen. In turn, he wrote three scripts for the series: "The Tenth Planet" (with Gerry Davis), "The Moonbase" and "The Tomb of the Cybermen" (also with Gerry Davis). Pedler and Davis also created and co-wrote Doomwatch which ran for three seasons on the Beeb. (Died 1981.)
Born June 11, 1933 — Gene Wilder. The first role I saw him play was The Waco Kid in Blazing Saddles. Of course, he has more genre roles than that starting out with Willy Wonka in Willy Wonka & the Chocolate Factory followed by Blazing Saddles and then Dr. Frederick Frankenstein in Young Frankenstein. He was Sigerson Holmes in The Adventure of Sherlock Holmes' Smarter Brother, a brilliantly weird film who cast included Marty Feldman, Madeline Kahn, Dom DeLuise, Roy Kinnear and Leo McKern! I've also got him playing Lord Ravensbane/The Scarecrow in The Scarecrow, a 1972 TV film based based on Nathaniel Hawthorne's short story, "Feathertop". (Died 2016.)
Born June 11, 1945 — Adrienne Barbeau, 78. Swamp Thing with her is quite pulpy. She's also in the Carnivale series, a very weird affair that never got wrapped up properly. She provided the voice of Catwoman on Batman: The Animated Series. And she was in both Creepshow and The Fog. Oh and ISFDB lists her as writing two novels, Vampyres of Hollywood (with Michael Scott) and presumably another vampire novel, Love Bites. Anyone here read these?
Born June 11, 1959 — Hugh Laurie, 64. Best known as House to most folks which I just watched in its entirety. His most recent genre role was as Mycroft Holmes in the Holmes and Watson film. He's had past genre roles in The Borrowers, the Stuart Little franchise, Tomorrowland, Blackadder: Back & Forth and Randall & Hopkirk (Deceased). He also appeared in Blackadder.
Born June 11, 1968 — Justina Robson, 55. Author of the excellent Quantum Gravity series which I loved. I've not started her Natural History series, so would be interested in hearing from anyone here who has. I was surprised that she hasn't picked up any Hugo nominations so far, although her work has been up for other awards quite a few times.
Born June 11, 1970 — Jane Goldman, 53. She's a English screenwriter, author and producer who's done a lot of work but I'm going to list but a few of her works including the screenplay for the Hugo winning Stardust, the same for Miss Peregrine's Home for Peculiar Children, based on the Ransom Riggs novel, The Limehouse Golem screenplay off Peter Ackroyd's novel and a screenplay on spec off Bill Willingham's Fables series that never got financed. She was also a fan of the X-Files as she wrote two volumes of The X-Files Book of the Unexplained.
Born June 11, 1971 — P. Djèlí Clark, 52. I'm very much enjoying A Master of Djinn which made my Hugo nominations list. It follows his "The Haunting of Tram Car 015" novella, a 2020 Hugo finalist, and "The Angel of Khan el-Khalili" and "A Dead Djinn in Cairo", short stories, all set in his Dead Djinn universe. I've not read his "Black Drums" novella which garnered a Hugo nomination at Dublin 2019, nor the "Ring Shout" novella which got a Hugo nomination at DisCon III, so I welcome opinions on them. And I see his "The Secret Lives of the Nine Negro Teeth of George Washington" short story also got a 2019 Hugo nomination.
(8) COMICS SECTION.
Crabgrass relates Toy Story's impact and delivers a bonus sff reference.
Lola shows one dog's idea of a safety precaution.
Wallace the Brave demonstrates how a little imagination can be very motivating.
(9) I ALREADY GET IT, THANKS. MSN.com has the "10 Weirdest Punchlines in Far Side Comics History" – and their explanation for every joke is something I promise you can be safely skipped.
(10) IT'S A MASSACRE. Mashable names "Every TV show that's been canceled in 2023 so far, from 'Avenue 5' to 'Ziwe'".
As we reach the midpoint of 2023, it's time to take a look back at the scripted dramas, comedies, and genre-bending series that have been taken off our weekly TV schedules. The wave of cancellations can be attributed to a myriad of factors including the ongoing Writers Guild of America strike or streaming services looking to save a few bucks in tax money….
There are four genre casualties from this provider alone:
HBO / Max
Avenue 5 – Canceled after 2 seasons
Doom Patrol – Canceled after 4 seasons
Pennyworth – Canceled after 3 seasons
Titans – Canceled after 4 seasons
(11) GOING ONCE, GOING TWICE. John Scalzi put up two photos and — at least among his commenters — it's not at all close which one they want to be his official author photo.
(12) SPACE TO WRITE. "Why Wouldn't NASA Want to Use Pencils in Space? Here's The True Story" says Science Alert.
…But why such a big brouhaha in the first place?

As it turns out, there are certain things that you don't want floating around in space. Pencil detritus is one of them. The lead could snap off, which presents a hazard; but neither do you want flammable wood shavings floating loose in a spacecraft, or the microscopic particles of electrically conductive graphite that shed from a pencil as it writes.

Any minute particles that can get lodged in delicate machinery are a hazard in space, and the particles that come off pencils were cause for significant concern. Fire, in particular, is a serious safety issue in spacecraft, and one NASA doesn't treat lightly after a fire killed all three members of the Apollo 1 mission in 1967.

The ballpoint pens of the time were also hazardous. The first commercially successful ballpoint pen was introduced in 1945, and the pens, according to Fisher Pen Company founder Paul C. Fisher, "leaked everywhere". Droplets of ink are also not something you really want floating around a space capsule….
[Thanks to Cat Eldridge, SF Concatenation's Jonathan Cowie, Mike Kennedy, Kathy Sullivan, Andrew Porter, John King Tarpinian, Chris Barkley, and Michael Toman for some of these stories. Title credit belongs to File 770 contributing editor of the day Soon Lee.]