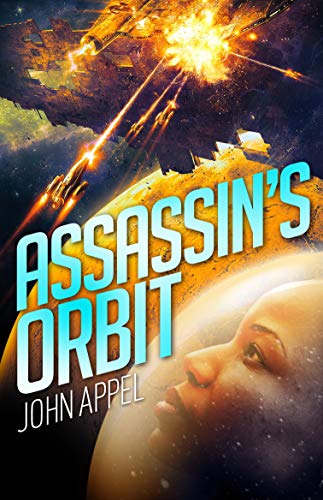 The Baltimore Science Fiction Society (BSFS) released the names of the six finalists for its 2022 Compton Crook Award for best first novel in the science fiction, fantasy, and horror genres. The finalists are:
A Master of Djinn by P. Djèlí Clark
Assassin's Orbit by John Appel
Nucleation by Kimberly Unger
The Councillor by E. J. Beaton
The Witch's Heart by Genevieve Gornichec
We Have Always Been Here by Lena Nguyen
The award includes a framed award document and, for the novel's author, a check for $1,000 and an invitation to be the Compton Crook Guest of Honor at Balticon (the BSFS annual convention) for two years. Balticon is held in Baltimore over Memorial Day Weekend, May 27-30th. Because Balticon was held online for the previous two years, this year's Balticon will also include past winners Micaiah Johnson (2021), Arkady Martine (2020), and R.F. Kuang (2019).
Members of BSFS selected the finalists by reading and rating debut novels published between Nov 1, 2020 and October 31, 2021. The finalist round of reading and rating will close April 8 and the winner will be notified on Sunday, April 10 and announced to the public on Monday, April 11.
The Baltimore Science Fiction Society (BSFS) has been giving out the Compton Crook Award for best first novel since 1983. Past winners have included Donald Kingsbury, Elizabeth Moon, Michael Flynn, Wen Spencer, Maria Snyder, Naomi Novik, Paolo Bacigalupi, Myke Cole, Charles Gannon, Fran Wilde, Ada Palmer, R.F. Kuang, and Arkady Martine. Last year's winner was Micaiah Johnson for The Space Between Worlds. This year will be the 40th winner.
The Award was named in memory of Towson State College Professor of Natural Sciences Compton Crook, who wrote under the name Stephen Tall, and who died in 1981. Professor Crook was active for many years in the Baltimore Science Fiction Society and was a staunch champion of new works in the fields eligible for the award. For more details visit here. For more information contact [email protected].
BSFS is a 501(c)(3), non-profit, charitable, literary and educational organization, dedicated to the promotion of, and an appreciation for, science fiction in all of its many forms. The Baltimore Science Fiction Society was launched on January 5, 1963 and has been holding Balticon since 1967.
[Based on a press release.]