2022 CRIMEFEST AWARDS SHORTLISTS
CrimeFest, a British crime fiction convention in Bristol, announced their 2023 CrimeFest Awards nominees. These prizes "honour the best crime books released in 2022 in the UK." The awards will be presented on May 13.
Specsavers Debut Crime Novel Award
A Good Day to Die, by Amen Alonge (Quercus)
Bad for Good, by Graham Bartlett (Allison & Busby)
The Maid, by Nita Prose (HarperCollins)
Ashes in the Snow, by Oriana Rammuno, translated by Katherine Gregor (HarperCollins)
Kalmann, by Joachim B. Schmidt, translated by Jamie Lee Searle (Bitter Lemon)
Dirt Town, by Hayley Scrivenor (Macmillan)
The Siege, by John Sutherland (Orion)
A Flicker in the Dark, by Stacy Willingham (HarperCollins)
eDunnit Award
The Cliff House, by Chris Brookmyre (Abacus)
Desert Star, by Michael Connelly (Orion)
The Botanist, by M.W. Craven (Constable)
The Book of the Most Precious Substance, by Sara Gran
(Faber and Faber)
A Heart Full of Headstones, by Ian Rankin (Orion)
Nine Lives, by Peter Swanson (Faber and Faber)
H.R.F. Keating Award (for the best biographical or critical book related to crime fiction)
The Bloomsbury Handbook to Agatha Christie, by J.C. Bernthal and Mary Anna Evans (Bloomsbury Academic)
A Private Spy: The Letters of John le Carré, 1945-2020, by John le Carré, edited by Tim Cornwell (Viking)
The Life of Crime: Detecting the History of Mysteries and Their Creators, by Martin Edwards (Collins Crime Club)
Simenon: The Man, The Books, The Films, by Barry Forshaw (Oldcastle)
Gender Roles and Political Contexts in Cold War Spy Fiction,
by Sian MacArthur (Palgrave Macmillan)
Agatha Christie: A Very Elusive Woman, by Lucy Worsley
(Hodder & Stoughton)
Last Laugh Award (for the best humorous crime novel)
Bryant & May's Peculiar London, by Christopher Fowler (Doubleday)
The Locked Room, by Elly Griffiths (Quercus)
Bad Actors, by Mick Herron (Baskerville)
Hope to Die, by Cara Hunter (Viking)
Mr. Campion's Mosaic, by Mike Ripley (Severn House)
The Moose Paradox, by Antti Tuomainen (Orenda)
Best Crime Fiction Novel for Children (aged 8-12)
A Girl Called Justice: The Spy at the Window, by Elly Griffiths (Quercus Children's Books)
Where Seagulls Dare: A Diamond Brothers Case, by Anthony
Horowitz (Walker)
The Good Turn, by Sharna Jackson (Puffin)
Spark, by M.G. Leonard (Walker)
The Ministry of Unladylike Activity, by Robin Stevens (Puffin)
Alice Éclair, Spy Extraordinaire! A Recipe for Trouble, by Sarah
Todd Taylor (Nosy Crow)
Best Crime Fiction Novel for Young Adults (aged 12-16)
Five Survive, by Holly Jackson (Electric Monkey)
Needle, by Patrice Lawrence (Barrington Stoke)
The Butterfly Assassin, by Finn Longman (Simon & Schuster Children's)
Truth or Dare, by Sophie McKenzie (Simon & Schuster Children's)
I Must Betray You, by Ruta Sepetys (Hodder Children's Books)
The Notorious Scarlett and Browne, by Jonathan Stroud (Walker)
GLENCAIRN GLASS CRIME SHORT STORY COMPETITION
The winner of the 2023 Glencairn Glass Crime Short Story Competition has been announced. The trophy is a nice crystal whisky glass, which is certainly useful.
WINNER: "The Dummy Railway" by Frances Crawford
RUNNER-UP: "The Last Tram To Gorbals Cross" by Allan Gaw
The winning story will be published in the May issue of Scottish Field Magazine (on shelf Friday 7th April). Both the winner and runner-up will also be published from 11th April on Scottish Field Magazine's website; www.scottishfield.co.uk and here.
2022 HAMMETT PRIZE SHORTLIST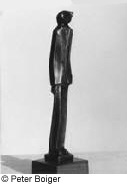 The finalists for the 2022 Hammett Prize have been announced by The International Association of Crime Writers, North America. Their official website isn't updated yet but The Rap Sheet has the list.
The Hammett Prize is given for literary Excellence in Crime Writing. Books must be published in the English language in the U.S. or Canada.
Copperhead Road, by Brad Smith (At Bay Press)
Gangland, by Chuck Hogan (Grand Central)
Don't Know Tough, by Eli Cranor (Soho Crime)
Pay Dirt Road, by Samantha Jayne Allen (Minotaur)
What Happened to the Bennetts, by Lisa Scottoline (Putnam)
[Thanks to Cora Buhlert for many of these links.]