(1) RECONCILIATION AT ARISIA. When Arisia, the controversy-plagued Boston convention, takes place this weekend they plan to face up to their troubles with a Reconciliation track of 15 program items —
Arisia 2019 will offer a special Programming track called "Reconciliation". These sessions will provide attendees opportunities to communicate about recent events involving the Arisia community, the convention itself, and Arisia, Inc. (our parent corporation).

Sessions use several approaches, allowing space for our community's diversity. These methods range from silent work an attendee can do with trained facilitators, to town-hall discussions allowing community members to share their feelings, reactions and desire for change. We will also have a set of "chill out" programming for people who want to decompress after this kind of emotional labor as well as training and workshops for people who want to contribute to making change happen and being part of rebuilding our community.

Arisia will be collecting all feedback given by attendees at the sessions listed below, and will attempt to address salient items at the State of Arisia Community Update on Monday. Arisia Leadership from both the Convention and Corporation will be in Feedback sessions to provide our community the opportunity to talk directly with them.
You can learn about the backstory by reading File 770's posts tagged "Arisia".
(2) RSR'S POLL INFO RESOURCE. Rocket Stack Rank's Eric Wong has created a central place to find ballots for SF/F awards that are open to all or open to members (of associations or conventions). It has links to ballots, shows due dates, links to RSR resources to help with voting such as longlists with story blurbs and scores and covers. http://www.rocketstackrank.com/p/2018-best-sff.html
Here are the ones currently open for voting.

Open to All
Coming soon are Clarkesworld, Apex, and the Locus Awards.

Open to Members
The info will be updated as ballots for some awards close and others open.

Also of interest to fans is the Best SF/F section (below the SF/F Ballots), which if you expand it, shows the progress of the various award finalists + winners, year's best anthologies, and reviewers recommendations that contribute to the score of each story. Currently, the scores are 32% complete, based on 0/26 awards announced, 1/7 year's best anthologies TOCs shared, and 14/14 reviewers posted. The table shows expected dates for each award and year's best, and the story scores will be updated with each release. Clicking on a completed award/year's best/reviewer link will highlight the stories whose score was increased by that award/year's best/reviewer.
(3) A SWING AND A MISS. NPR's Glen Weldon finds that "'Glass' Is Leaden".
Again and again, in M. Night Shyamalan's Glass — the sequel to 2016's Split, which was itself a stealth sequel to 2000's Unbreakable — there are moments that should, by any reasonable measure, work. In the language of superhero films, they're now-familiar turns of phrase that can be depended upon — and often have been depended upon — to elicit a jolt of adrenaline in the eager viewer.

Take the moment, late in the film, when a character heralds his return to super-form by finding a singular component of his old costume. Everything about the shot is set up to punch our buttons: The figure stands in stark silhouette. It's filmed from a low, Spielbergian angle. The costume component in question unfurls with a dramatic snap and rustle painstakingly engineered by some hardworking Foley artist somewhere in Burbank, probably. The music swells to an insistent crescendo.

And yet … nothing.

Or the scene where another character dramatically intones his comic-book codename, then employs a [SOMETHING] to [ACT UPON] someone; and then — in case we missed it (we didn't), we cut back to that previous shot of said character pronouncing his comic-book codename, which … oh, ha ha ha … we now realize, cheekily references the [SOMETHING]. (No spoilers.)

In any other film, that moment would provide the proceedings with a sardonic punch. Here, it's just flat seltzer.
(4) YOLEN WINS AWARD. The Society of Children's Book Writers and Illustrators today announced the 2019 Golden Kite and Sid Fleischman Awards, and sff author Jane Yolen was one of the winners. [Via Locus Online.]
Young Adult Fiction:

Jane Yolen – MAPPING THE BONES (Philomel)

Influenced by Dr. Mengele's sadistic experimentations, this story follows twins as they travel from the Lodz ghetto, to the partisans in the forest, to a horrific concentration camp where they lose everything but each other.
(5) MOVIE ABOUT JRR COMING TO THEATERS. From SYFY Wire we learn "Tolkien getting summer release":
Tolkien, the biopic about The Lord of the Rings author J.R.R. Tolkien starring Nicholas Hoult and Lily Collins, has had everything lined up as fans continue to buzz about the upcoming Amazon series based on his Lord of the Rings series. Now fans can mark on their calendars that director Dome Karukoski's biopic will hit screens this summer on May 10.
(6) GARCIA PODCAST. Chris Garcia's film journal "Klaus at Gunpoint" has a new podcast out — "Fantasy Film 101 – Willow".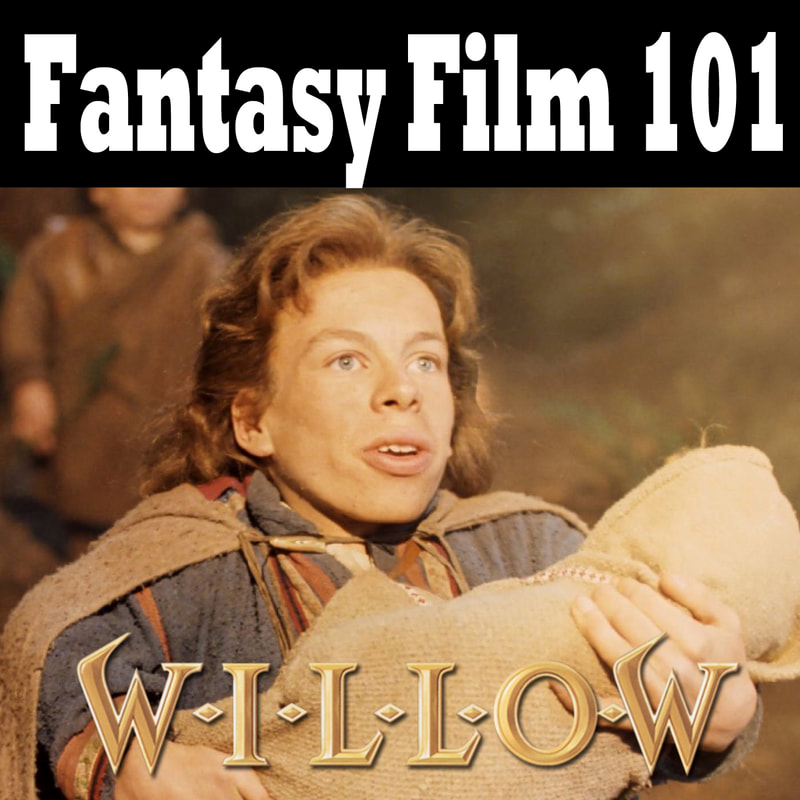 (7) IT'S A JOLLY HOLIDAY WITH MARY. This is too effing much – Mary Poppins: Post-Brexit from The Late Show with Stephen Colbert.
A spoonful of sugar helps the withdrawal from the European Union go down.
(8) ABANDONED. James Davis Nicoll discusses "SF Stories Featuring Abandoned Earths" at Tor.com.
Space colonization stories are a subgenre of SF. Space colonization stories in which the Earth has become a backwater world, cut off from thriving colony planets, are a thriving sub-subgenre.

At first glance, this seems odd. Earth is rich in resources and offers humans a shirt-sleeve environment . Why wouldn't it continue to be the leader of the pack?

Sometimes it's because we have trashed the Earth, rendering it uninhabitable….
(9) BARRETT OBIT. New Zealand fan Mervyn Barrett died January 16 in Wellington. At various times Barrett was active in the Melbourne MSFC, London, and New Zealand fandoms. He's credited with organizing the first New Zealand sf convention. He was 86. One of his claims to fame was this article about the night the Melbourne club almost burned down (from the 1975 Aussiecon program book).
…Anyhow, it was because of the activities of the film group that the Melbourne Science Fiction Club almost burnt down. I'd started the group and used to run it: hustling films and running the little Ampro 16mm projector. When I left, Paul Stevens took over the group and did all sorts of enterprising things like renting proper cinemas so that 35 mm films could be shown and stuff like that. Then, some time later, when an enthusiast who happened to own a couple of 35 mm film projectors joined the club, they installed these in the clubroom and started showing classic old movies – some of them on nitrate film. Mervyn Binns had complete confidence in the projectionist and the equipment. "This guy really knew what he was doing." He told me, but the introduction of nitrate film into the clubroom was just too much for one of the members, who had the clubroom inspected by the Health Department and closed down as a fire hazard. Admittedly nitrate film has one or two unfortunate characteristics like becoming unstable with age and being just plain highly inflammable and becoming downright explosive. But even when this is coupled with the fact that the clubroom was on the top floor of a 90-year-old brick building with wooden floors, roof, ceilings and staircases, that it had no fire escape and that its only entrance was through a narrow wooden staircase (which McGill's grudgingly allowed to be used when the lift was finally taken out of commission when the Melbourne Water Board decided it was no longer an economical proposition to go to the trouble of supplying compressed water for it) one still has difficulty seeing the reason for his excessive nervousness….
(10) TODAY IN HISTORY.
January 17, 1982 — The Ray Bradbury-penned "The Electric Grandmother" premiered on television.
January 17, 1992 — Freejack premiered in theaters with Mick Jagger as the bad guy.
(11) TODAY'S BIRTHDAYS.
[Compiled by Cat Eldridge.]
Born January 17, 1899 – Nevil Shute. Author of On the Beach. It originally appeared as a four-part series, The Last Days on Earth, in the London weekly Sunday Graphic in April 1957. It was twice a film. He has other SF novels including An Old Captivity which involves time travel and No Highway which gets a review by Pohl in Super Science Stories, April 1949. There's In the Wet and Vinland the Good as well. (Died 1960.)
Born January 17, 1927 – Eartha Kitt. Though you'll have lots of folks remembering her as Catwoman from the original Batman, she appeared in but four episodes there. Genre wise, she was in such series as I-Spy, Mission: Impossible, Matrix,  the animated Space Ghost Coast to Coast and the animated My Life as a Teenage Robot. Film wise, she played Freya in Erik the Viking, voiced Bagheera in The Jungle Book: Mowgli's Story and was Madame Zeroni In Holes.(Died 2008.)
Born January 17, 1931 – James Earl Jones, 88. His first SF appearance was in Dr. Strangelove as Lt. Lothar Zogg.  And I think I need not list all his appearances as Darth Vader here. Some genre appearances include Exorcist II: The Heretic, The Flight of Dragons, Conan the Barbarian as Thulsa Doom and I actually remember him in the role, Allan Quatermain and the Lost City of Gold, did you the the 1995 Judge Dredd had a Narrator? Well he's listed as doing it, and Fantasia 2000. 
Born January 17, 1949 – Donald Palumbo, 70. Well someone has to take us seriously. In this case, it's this scholar. He's done such studies as Chaos Theory, Asimov's Foundations and Robots, and Herbert's Dune: the Fractal Aesthetic of Epic Science Fiction, Eros in the Mind's Eye: Sexuality and the Fantastic in Art and Film and Worlds Apart?: Dualism and Transgression in Contemporary Female Dystopias. He has an interesting essay, "Reiterated Plots and Themes in the Robot Novels: Getting Away with Murder and Overcoming Programming"  in Foundation, #80 Autumn 2000.
Born January 17, 1962 – Jim Carrey, 57. His first genre film is Once Bitten whose content is obvious from its name. The 'dorable Earth Girls Are Easy was next followed up by Batman Forever in which he played a manic Riddler, then there's the The Truman Show which has stretches genre boundaries I think, may we not talk about How the Grinch Stole Christmas?, and is Eternal Sunshine of the Spotless Mind genre?,  who's seen Lemony Snicket's A Series of Unfortunate Events?, Horton Hears a Who!  (FUN!), A Christmas Carol  of which I know nothing, Mr. Popper's Penguins (well it sounds cute) and, I'm not you, Sonic the Hedgehog. Busy, isn't he?
Born January 17, 1970 – Genndy Tartakovsky, 49. Russian-American animator, director, producer, screenwriter, storyboard artist, comic book writer and artist. Yeah he really is. Hell he created Star Wars: Clone Wars! And let me list some of the many other things he's involved in: Batman: The Animated Series, Iron Man 2, Hotel Transylvania, Duck Dodgers, The Grim Adventures of Billy & Mandy, Luke Cage series as Cage! and the Dexter's Laboratory series as well.
Born January 17, 1989 – Kelly Marie Tran, 30. Rose Tico in Star Wars: The Last Jedi and Star Wars: Episode IX. She also voices the character in the Star Wars Forces of Destiny animated series. She was the first woman of color to be cast in a leading role in the Star Wars franchise, something she should be proud of.
(12) CHOOSE YOUR OWN BLACK HOLE ADVENTURE. Physics professor Gaurav Khanna advises Daily Beast readers: "Traveling to Another Dimension? Choose Your Black Hole Wisely."
One of the most cherished science fiction scenarios is using a black hole as a portal to another dimension or time or universe. That fantasy may be closer to reality than previously imagined.

… My team at the University of Massachusetts Dartmouth and a colleague at Georgia Gwinnett College have shown that all black holes are not created equal. If the black hole like Sagittarius A*, located at the center of our own galaxy, is large and rotating, then the outlook for a spacecraft changes dramatically. That's because the singularity that a spacecraft would have to contend with is very gentle and could allow for a very peaceful passage.
(13) BREW TWO. What if the world can't wake up in the morning? "World's coffee under threat, say experts".
The first full assessment of risks to the world's coffee plants shows that 60% of 124 known species are on the edge of extinction.

More than 100 types of coffee tree grow naturally in forests, including two used for the coffee we drink.

Scientists say the figure is "worrying", as wild coffee is critical for sustaining the global coffee crop.

About one in five of the world's plants is threatened with extinction, and the 60% figure is an "extremely high" one.

"If it wasn't for wild species we wouldn't have as much coffee to drink in the world today," said Dr Aaron Davis of the Royal Botanic Gardens, Kew.

"Because if you look at the history of coffee cultivation, we have used wild species to make the coffee crop sustainable."
(14) ONE STEP AT A TIME. [Item by Mike Kennedy.] The article title very much overstates the state of the art (Wired: "Bio-Printers Are Churning out Living Fixes to Broken Spines"; partial paywall), but it does appear that an incremental advance has been made toward that goal. In one experiment, partial mobility was restored to a rat's paralyzed hindquarters after a multistep boiprinted device was inserted into a severed section of spinal cord.
For doctors and medical researchers repairing the human body, a 3D printer has become almost as valuable as an x-ray machine, microscope, or a sharp scalpel. Bioengineers are using 3D printers to make more durable hip and knee joints, prosthetic limbs and, recently, to produce living tissue attached to a scaffold of printed material.

Researchers say that bio-printed tissue can be used to test the effects of drug treatments, for example, with an eventual goal of printing entire organs that can be grown and then transplanted into a patient. The latest step toward 3D-printed replacements of failed human parts comes from a team at UC San Diego. It has bio-printed a section of spinal cord that can be custom-fit into a patient's injury.

[…] Bio-printers use a computer-guided pipette to layer living cells, referred to as bio-ink, on top of one another to create artificial living tissue in a laboratory. Most bio-printers can only print down to 200 microns, but this group developed a method of producing tissue down to 1 micron, Chen says. This higher resolution meant they were able to more accurately reconstruct the mixture of gray and white matter that makes up the spinal cord.
(15) AS TIME GOES BY. At Factor Daily, Gautham Shenoy takes an overview of the history of sff in China in "Telling the China Story: The Rise and Rise of Chinese Science Fiction"
It wasn't until the 1950s – after the establishment of the People's Republic of China in 1949 – that science fiction would see a resurgence, albeit for a brief period. And then too written primarily for children, or to popularise science, as a vehicle for propaganda, and with a lot of translations of Russian books and influenced heavily by science fiction from the Soviet Union before the relationship soured. Notable works of Chinese science fiction by Chinese authors from this period are A Tour of the Solar System by Zhang Ren and the adventure tale of three Chinese children stealing a spaceship to go off on an adventure, From Earth to Mars as also the space-colonisation story, Builders of Mars by Zheng Wenguang, an author who would fall out of favour with the establishment during the Cultural Revolution and exiled, much like the genre itself, with anything remotely suspected of bearing a similarity to 'western culture', not least capitalism, being regarded as harmful.
(16) ROBOTS CANNED. SYFY Wire can hardly believe it, but "Countless robots have been 'fired' by a Japanese hotel that is largely run by them".
One might think that robots would have some measure of job security, especially when they work in a robot hotel. It would seem that this is not the case — even in a robot hotel, robots, replicants, and androids can be "retired."

According to The Verge, the Henn-na "Strange" Hotel in Japan has "laid off" half of the 243 robots that maintained the hotel because they created more problems than they ended up solving. In trying to substitute robots for human workers, the hotel ended up creating more work for humans. As advanced as the hotel's robot velociraptors that worked the check-in desk were, they couldn't figure out how to properly photocopy a passport. Nothing in the previous sentence was a joke.

On the list for early retirement is Churi, a robot doll assistant that was placed in each room. Churi was meant to be a kind of Siri/Alexa hybrid, but proved incapable of answering any questions…
(17) THE MARTIAN OENOPHILES. [Item by Mike Kennedy.]Georgia—no, not the American state—is looking for grape varieties that might survive on Mars. Because, you know, colonists will want to relax with some wine (Smithsonian: "Why the Nation of Georgia Wants to Make Wine on Mars"). I mean, potatoes alone just aren't going to cut it.
"Researchers there are looking for grape varieties that can grow in Martian soil and survive high radiation and carbon monoxide."

When and if humanity establishes a colony on Mars, it's likely someone will want to kick back after a hard day of terraforming with a nice glass of Chardonnay. Luckily, the nation of Georgia has them covered. Amie Ferris-Rotman at The Washington Post reports the nation is funding a research project to develop varieties of wine grapes that can survive on the Red Planet.

So why is a small country in the Caucasus spending its resources on space wine? The most recent archaeological evidence suggests that the oldest known wine making in the world took place in the region 8,000 years ago, pegging Georgia as the birthplace of vino. Logically so, Georgia wants to keep that title on other planets as well.

"If we're going to live on Mars one day, Georgia needs to contribute," Nikoloz Doborjginidze, founder of Georgia's Space Research Agency, part of the wine project tells Ferris-Rotman. "Our ancestors brought wine to Earth, so we can do the same to Mars."
(18) NEW SFF SATIRE. Space Force: Steve Carell will star in a new Netflix series from The Office's Greg Daniels lampooning Donald Trump's proposed Space Force. (Via io9.)
[Thanks to Chip Hitchcock, Alan Baumler, Mike Kennedy, JJ, Cat Eldridge John King Tarpinian, Martin Morse Wooster, Carl Slaughter, Daniel Dern, and Andrew Porter for some of these stories. Title credit goes to File 770 contributing editor of the day Ken Richards.]