Six suggestions from AudioFile Magazine of new and classic sff audiobooks for fans to enjoy this Spring.
KLARA AND THE SUN
by Kazuo Ishiguro | Read by Sura Siu
[Random House Audio | 10.25 hrs.] Winner of AudioFile Earphones Award
Narrator Sura Siu will be a fresh voice for many listeners, and her wonderfully subdued narration proves perfect for portraying Klara, the all-too-observant "AF" (artificial friend) purchased by a mother for her ailing child. Assigned to look after Josie, Klara slowly discovers she is being groomed to be the failing child's replacement. Siu conveys a range of contrasting voices, and in this challenging assignment, she proves herself a performer of rare grace, subtlety, and virtuosity whose haunting portrayal of Ishiguro's more than human main character will linger in listeners' minds for days.
Hear from Sura Siu herself on the making of Klara And The Sun:
THE ECHO WIFE
by Sarah Gailey | Read by Xe Sands
[Macmillan Audio | 8.5 hrs.]
Xe Sands narrates with a quiet tension that suits the slow creep of this sci-fi domestic thriller. Evelyn is an accomplished scientist in the field of cloning human adults, although her victories feel bittersweet. Her husband, Nathan, is having an affair, but not with just anyone—Nathan has used Evelyn's own research techniques to create a domestic and illegal clone of Evelyn herself. Sands delivers all the slowly building suspense with her smooth first-person narration as the author executes plot twists that make for a satisfying, if disturbing, story.
COLONYSIDE
by Michael Mammay | Read by R.C. Bray
[Harper Audio | 10 hrs.] Winner of AudioFile Earphones Award
Narrator R.C. Bray's commanding voice perfectly suits this story of a disgraced colonel and a CEO's missing daughter. Carl Butler hoped to live out his days on an ignored planet but agrees to take on what should be a simple case: finding a missing daughter. The story's twists and turns build intrigue as Bray keeps the plot thundering forward. Both fans of the series and newcomers will fall under Bray's spell as he delivers this relatively self-contained, well-plotted sci-fi adventure. 
D (A TALE OF TWO WORLDS)
by Michel Faber | Read by Isabel Adomakah Young
[Harper Audio | 6.75 hrs.] Winner of AudioFile Earphones Award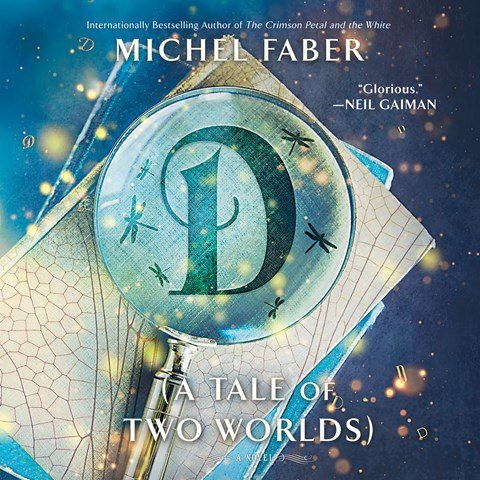 Isabel Adomakah Young shines as narrator in D, in which she portrays an orphan who journeys into a pocket universe (with a magical sphinx) to hunt down the fiend who's absconded with the letter "d." Young's narration strikes a remarkable balance between a soothing lyricism and a playfulness that piques interest. She brings an earnestness that will have listeners rooting for the main character and a whimsy that brings to life a range of magical creatures. Listeners will appreciate the voice-acting chops it takes to effectively rea' a manuscript that 'osen't inclu'e the letter __. 
GHOST SUMMER
by Tananarive Due | Read by Tananarive Due, Robin Miles, Janina Edwards
[Blackstone Audio | 13 hrs.]
This collection of 15 short stories by award-winning author Tananarive Due, first published in 2015 and given a fresh recording, spans several genres, including the supernatural, science fiction, fantasy, horror, and futurism. The author herself narrates several and is joined for the rest by practiced narrators Robin Miles and Janina Edwards, reading alternating stories. Three of the stories are set in the haunted fictional town of Gracetown, Florida, while three others are part of an apocalyptic trilogy featuring a raging virus.
A DECLARATION OF THE RIGHTS OF MAGICIANS
by H.G. Parry | Read by Andrew Kingston
[Hachette Audio | 21 hrs.] Winner of AudioFile Earphones Award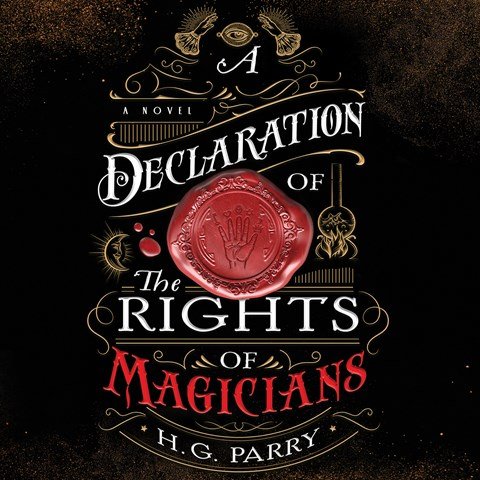 An alternate history of the eighteenth century weaves together the story of the slave rebellion in Haiti, the French Revolution, and the abolitionist movement in England—all wrapped in an undercurrent of magic. Andrew Kingston assumes subtle accents for each setting, and shows the rapport and friendships among many of the characters, enhancing the ways that events are intertwined. Parry makes the magic seem natural and an integral part of each political climate as he sets the stage for a sequel. 
---
"Best New Sci-Fi & Fantasy Audiobooks Spring 2021" was curated by AudioFile. AudioFile is an independent source of audiobook reviews and recommendations with a clear focus on the performance and listening experience.