Three more crime fiction awards announced their winners or longlists in June.
---
2023 ELEANOR TAYLOR BLAND EMERGING CRIME FICTION WRITER OF COLOR AWARD
The winner of the 2023 Eleanor Taylor Bland Crime Fiction Writers of Color Award was announced by Sisters in Crime on June 20.
The winner of the 2023 Award is Nicole Prewitt of Milwaukee, Wisconsin. Her winning submission, "Harts Divided", follows Neema Hart, a black, bisexual thief-turned-P.I., who owns a detective agency and therapy office with her estranged wife, Genie Hart. When what should be a bread-and-butter infidelity case results in unsuspecting women getting burned, in more ways than one. The Harts are pushed to prove their commitment to their clients, their community, and each other.
The winner receives a $2,000 grant intended to support the recipient in crime fiction writing and career development activities. The grant may be used for activities that include workshops, seminars, conferences, and retreats, online courses, and research activities required for completion of the work.
Prewitt's story was selected from over 60 submissions by 2023 judges Shizuka Otake — winner of the award in 2022 — plus novelists R. Franklin James and Andrea J. Johnson.
Sisters in Crime also awarded five runners-up a year-long membership to the organization:
Josette Covington (Wilmington, Delaware)
Ann Harris (Atlanta, Georgia)
Kathryn Harrison (Bingham Farms, Michigan)
Karabi Mitra (Toronto, Ontario)
Deena Short (Stonecrest, Georgia).
---
THE NGAIO MARSH AWARDS 2023 LONGLIST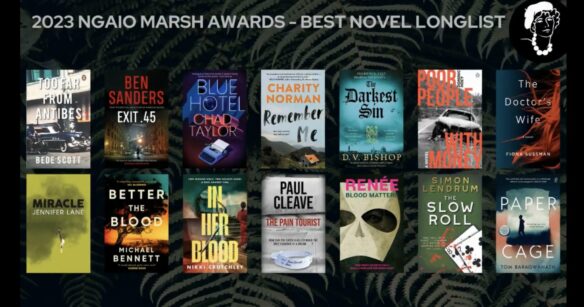 The 14 books up for the 2023 Ngaio Marsh Award for Best Novel, the New Zealand crime fiction award, were announced June 29.
Too Far From Antibes by Bede Scott
Exit .45 by Ben Sanders
Blue Hotel by Chad Taylor
Remember Me by Charity Norman
The Darkest Sin by D. V. Bishop
Poor People With Money by Dominic Hoey
The Doctor's Wife by Fiona Sussman
Miracle by Jennifer Lane
Better the Blood by Michael Bennett
In Her Blood by Nikki Crutchley
The Pain Tourist by Paul Cleave
Blood Matters by Renée
The Slow Roll by Simon Lendrum
Paper Cage by Tom Baragwanath
---
DASHIELL HAMMETT AWARD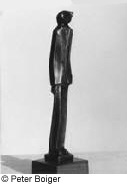 The winner of the 2022 Dashiell Hammett Award for Literary Excellence in Crime Writing was named by the International Association of Crime Writers (North American Branch) on June 24. The award is given to a book, originally published in the English language in the United States or Canada, "that best represents the conception of literary excellence in crime writing."
Pay Dirt Road by Samantha Jayne Allen
[Thanks to Cora Buhlert for these stories.]