(1) XKCD ANSWERS. A New York Times interviewer learned that "Randall Munroe Loves Outdated Views of the Future".
Your web comic XKCD counts a lot of science fiction fans among its audience. Are you a science fiction fan yourself?

I grew up reading Asimov short stories, and I've read some miscellaneous stuff over the years, but I never feel like I've read more than a tiny fraction of what's out there. I honestly don't read all that many books, at least not compared to a lot of writers I know, and that extends to sci-fi too. But I do occasionally read high-concept/hard sci-fi — the kind of book where something big and physics-y is threatening to destroy the planet and/or universe. I'm also a total sucker for time travel stories.
What kind of reader were you as a child? Which childhood books and authors stick with you most?

Whatever was lying around my house or our town library. I read lots of newspaper comic collections, like "Calvin and Hobbes" and "The Far Side," and an awful lot of "Star Wars" novels…
(2) TAKEI Q&A. Rosanna Greenstreet, in "George Takei: 'My dream dinner party? My colleagues from Star Trek, with one exception'", in the Guardian, doesn't have George Takei name the exception, but you learn his favorite show tunes.
What would your superpower be?
Gene Roddenberry, who created Star Trek, said that the strength of the Starship Enterprise was its diverse team working in concert. I would like to have the superpower to bring that kind of society to ours today.
(3) NAMES TO CONJURE WITH. "13 'Avengers: Endgame' actors submitted for Oscars contention" — Disney submitted 13 actors/actresses from Endgame to the Oscars… All in the supporting categories.
Even Martin Scorsese would have to admit that Avengers: Endgame was one of the biggest cinematic achievements of 2019.

…It looks as though Disney are going to give Avengers: Endgame a big Oscar push, too, as it has just been revealed that the studio aren't only aiming for a Best Picture nomination but they've also submitted 13 actors in the the Best Supporting categories, too.

That means that Robert Downey Jr, Chris Evans, Mark Ruffalo, Chris Hemsworth, Jeremy Renner, Josh Brolin, Paul Rudd, and Don Cheadle will be hoping for a Best Supporting Actor nomination, while Scarlett Johansson, Gwyneth Paltrow, Zoe Saldana, Karen Gillan, and Brie Larson will be aiming for the Best Supporting Actress category.
(4) HEAR IT FROM SOMEONE WHO KNOWS. After working on it for six years, Gene Weingarten has a book coming out, and has been sharing all kinds of advice with readers of the Washington Post Magazine.
2. As you are bringing the book in for a landing, resist the urge to assemble your 23 chapters into one long document, because that will make it possible to idly search for words and phrases that you think you might overuse. And that is when you will discover just what a shocking, tedious hack you are. For instance, the number of times I had written "slap-to-the-forehead revelation" (five) was a slap-to-the-forehead revelation to me. Not in a good way.
… So things were going swell, right up until something happened. I think you might suspect what it is.

Man on phone, from TV company: Hi, I'm a lawyer, and …

Me: GO AWAY. (Hangs up.)

Okay, I didn't really hang up. We kept talking but my nerve endings were atingle. It turned out that the company required me to sign a contract, which they assured me would be routine, simple and no problem whatsoever. It turned out to be seven single-spaced pages. It required me to agree to surrender my work to the company "in perpetuity," which, from context, as near as I could tell, includes all future time up to and including the eventual Heat Death of the Universe.
(5) MOUSE AUCTION. "Disneyland 'Tiki' birds among vast theme park auction" – Reuters has the story.
The History of Disneyland and Walt Disney World auction will be held in Los Angeles over two days starting on Dec. 7.

There will also be familiar characters up for sale, including animatronic birds from the Enchanted Tiki Room, a bronze statue of Mickey Mouse, and an "It's a Small World" animatronic doll.

The animatronic birds are estimated to sell between $80,000 and $100,000, while the doll is estimated to sell for between $15,000 and $20,000.
(6) TODAY IN HISTORY.
November 17, 1978 — The Star Wars Holiday Special premiered on CBS. Directed by Steve Binder, it was the first Star Wars spin-off film, set between the events of the original film and The Empire Strikes Back. On Rotten Tomatoes, it currently has a rating of nineteen percent.
November 17, 2001 — Justice League began on the Cartoon Network. It would under this name and and Justice League Unlimited last five seasons. Ninety one episodes would be produced a cross the two series. Among the voice actors would Kevin Conroy, George Newbern and Susan Eisenberg.
(7) TODAY'S BIRTHDAYS.
[Compiled by Cat Eldridge.]
Born November 17, 1925 — Rock Hudson. Best known genre role was as Col. John Wilder in The Martian Chronicles series. He also played President Thomas McKenna in the World War III miniseries which you may or may may not consider SF. That's it. (Died 1985.)
Born November 17, 1956 — Rebecca Moesta Anderson, 63. Wife of Kevin James Anderson with whom she collaborates more often than not. They've done dozens of Star Wars novels including the Young Jedi Knights series, and even one in the Buffyverse.
Born November 17, 1965 — Sophie Marceau, 53. Elektra King In The World Is Not Enough, the 19th Bond Film. Also Eloïse d'Artagnan in Revenge of the Musketeers, Hippolyta in that version of A Midsummer Night's DreamandLisa / Belphegor in Belphegor, Phantom of the Louvre. She's also one of the voice actors in Nature is Speaking, a Gaian series.
Born November 17, 1958 — Mary Elizabeth Mastrantonio, 61. She had a recurring role on Grimm, playing Kelly Burkhardt, mother of Nick Burkhardt. And she had a leading role in Limitless as FBI Special Agent in Charge Nasreen "Naz" Pouran. In the Marvel Universe, she played Marion James, CIA Deputy Director on Marvel's The Punisher.
Born November 17, 1966 — Ed Brubaker, 53. Comic book writer and artist. Sandman Presents: Dead Boy Detectives I'd consider his first genre work. Later work for DC and Marvel included The Authority, Batman, Captain America, Daredevil, Catwoman and the Uncanny X-Men. If I may single out but one series, it'd be the one he did with writer Greg Rucka which was the Gotham Central series. It's Gotham largely without Batman but with the villains so GPD has to deal with them by themselves. Grim and well done. In 2016, he joined the writing staff for the Westworld series where he co-wrote the episode "Dissonance Theory" with Jonathan Nolan.
Born November 17, 1978 — Tom Ellis, 41. Currently playing Lucifer Morningstar in the rather excellent Lucifer series created by Neil Gaiman, Sam Kieth, and Mike Dringenberg from The Sandman series. It's quite good. Also had roles in Doctor Who, Once Upon a Time, Messiah, The Strain and Merlin.
Born November 17, 1983 — Christopher Paolini, 36. He is the author of the Inheritance Cycle, which consists of the books Eragon, Eldest, Brisingr, and Inheritance. In December of last year, The Fork, the Witch, and the Worm, the first book in a series called Tales of Alagaësia, was published. A film version of the first novel came out in 2006.
(8) NO SMOKING PLEASE. Speaking of the burning issues of the day — "John Lewis and Waitrose unite for 2019 Christmas ad – the fiery fairytale of Excitable Edgar".
In a first for the two '& Partners' brands, John Lewis and Waitrose have combined their festive creative efforts and released a joint Christmas ad, opting for a fairytale spot that – true to form – features a loveable mascot in Edgar the excitable dragon.

The heartwarming story of a little girl, Ava, and her friendship with an excitable young dragon opens 'far, far, away' in a quaint, snow-engulfed town as it prepares for Christmas.

Edgar – a toddler-sized, winged and unequally horned dragon – struggles to control his flame breathing. And while he loves Christmas, unfortunately for the town, his over-eagerness often gets the better of him.
(9) AUTHOR READINGS IN ORANGE. The Speculative Collective reading series will convene in Orange, CA on January 23, 2020.
The SPECULATIVE COLLECTIVE Winter Salon will celebrate steampunk, weird westerns, and mad science fiction with readings and conversation with local authors Eddie Louise, Michelle E. Lowe, and Jonathan Fesmire. The authors will have books to sign and sell, and time will be set aside to chat and network with like-minded fans of science fiction, fantasy, and all otherworldly genres. Costumes and cosplay welcome. Also, we'll be discussing the new critique group and writing contest.

SPECULATIVE COLLECTIVE is an author reading series devoted to science fiction, fantasy, and all otherworldly genres.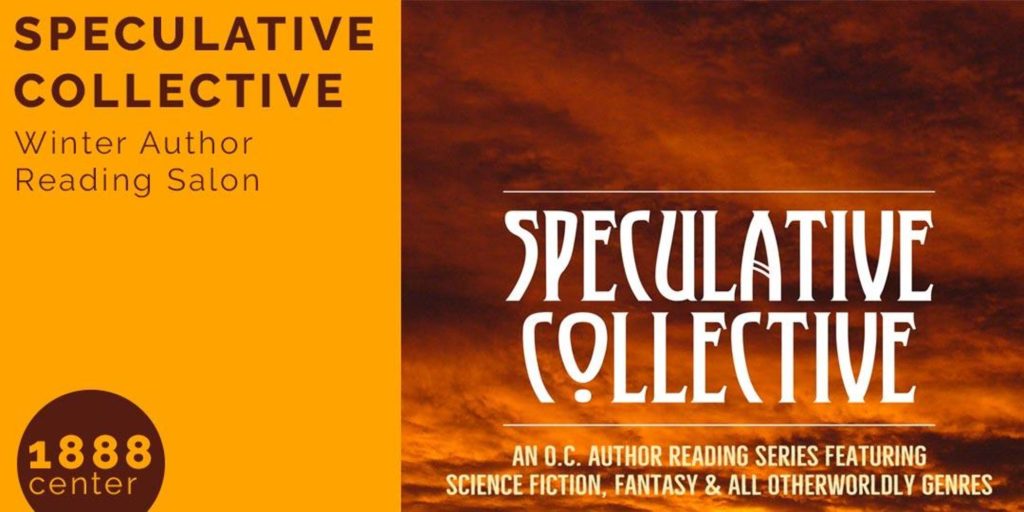 (10) WHO NEEDS IT? The LA Review of Books presents Isaac Bashevis Singer's 1963 essay "Who Needs Literature?" translated from Yiddish for the first time by David Stromberg.
…As for literary prose, we often feel like it's doing well. Books of prose are still bought in hundreds of thousands of copies. But when we look a little deeper into the matter, we see that what we nowadays call "literary fiction" is often far from literary fiction. Works are often sold under the label "novel" that are in fact three-fourths or a 100 percent journalism.

At no other time has the boundary between journalism and literature been so thin and so blurred as in ours. It often seems to me that modern critics suffer from amnesia. They've forgotten the elementary rules of the game called literature. It's no feat to score grand victories in a chess game if, right from the start, one player gets more pieces than another, or if the rules of the game change with each round.
(11) AMAZING. Slashfilm says fans will have one more shot at seeing this actor: "Robert Forster's Final Performance Will Be in 'Amazing Stories' for AppleTV+; Here's What the Episode is About"
Oscar-nominated actor Robert Forster (Jackie Brown) passed away two weeks ago, but it turns out he completed one final performance before his death that will make it to the screen. Forster will appear in an episode of Amazing Stories, the resurrected anthology series that will debut on AppleTV+.

When Forster died on October 11, myself and many of his fans thought the last time we'd see him on screen would be in El Camino: A Breaking Bad Movie, the Netflix film which debuted the same day as his death. But according to Deadline, he had also completed work on an episode of Amazing Stories, and the episode will be dedicated to the late actor.

"Dynoman and The Volt," the relevant episode, is "about an awkward tween boy and his grandpa (Forster) who wrestle with feeling powerless. When a superhero ring Grandpa ordered out of the back of a comic book arrives 50 years late, they discover it has the power to turn them into actual superheroes." That's a really fun premise for an episode of television, and in his older age, Forster was so great at playing characters who felt like they were sturdy enough to take what the world threw at them, but also had a tinge of sadness behind the eyes. I eagerly await the opportunity to experience one final performance from him, even if I am exhausted of the conversation around superhero-related media that still seems to be dominating every waking moment in our culture right now.
(12) BANGERS AND MASHUPS. The Wrap looks back: "'The Big Bang Theory': 23 Most Memorable Guest Stars, From Stephen Hawking to Carrie Fisher", a 2018 post.
Carrie Fisher and James Earl Jones: James Earl Jones told IGN that amazingly, before this Season 7 "Big Bang" cameo, he and Carrie Fisher had never met, with Jones always doing his scenes as Darth Vader inside a sound booth. The segment features Jones and Sheldon pranking Fisher, but even funnier is their story that when they finally met, Fisher greeted Jones as "Dad!"
[Thanks to John King Tarpinian, JJ, Cat Eldridge, Michael Toman, Chip Hitchcock, Martin Morse Wooster, Mike Kennedy, and Andrew Porter for some of these stories. Title credit goes to File 770 contributing editor of the day Anna Nimmhaus.]