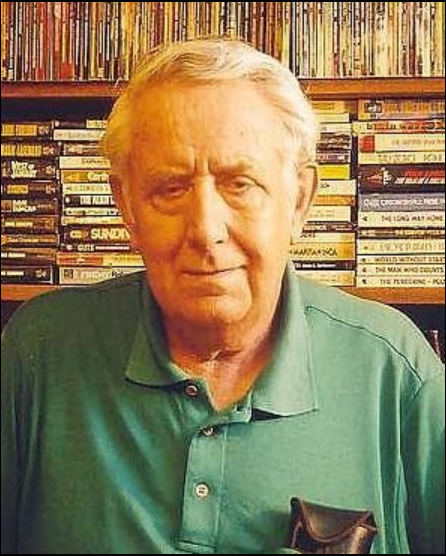 Canadian sf author J. Brian Clarke (1928-2022) has passed away at the age of 93 reports Robert J. Sawyer, who received the news from Clarke's son James.
Clarke was the author of 20 published short stories, many of them published in Analog. His first two sales – "Artifact" and "The Ambassadors" were to John W. Campbell and appeared in 1969. Most of the others were sold to Stanley Schmidt, including the stories in Clarke's popular "Expediter" series. The second story in the series, "Earthgate," was selected for The 1986 Annual World's Best SF edited by Wollheim and Saha. The last of nine published stories in the series, "Flaw on Serendip" was nominated for the Aurora Awards in 1990.
Clarke also produced a pair of fix-up novels compiled from works in two different series, The Expediter (1990) and Alphanauts (2006).
Alphanauts won the inaugural A. E. Van Vogt Award given by the Winnipeg Science Fiction Association. Robert J. Sawyer, in his introduction to Alphanauts, said of Clarke's fiction —
He writes about scientists and engineers, about people who think and do, about problems that have to be solved and the men and women who roll up their sleeves and get the work done. His characters are the kinds of scientists-as-heroes that our real world inexplicably lacks but that were the mainstay of the Golden Age of science fiction.
J. Brian Clarke was a member of SFWA, and SF Canada, as well as a Fellow of the British Interplanetary Society, and a member of the Royal Astronomical Society of Canada.