By Carl Slaughter: Librarian Jenny Martin debuted in 2015 with Tracked, a dystopian YA novel set on a corporate sponsored race track with a young heroine. It's Mad Max meets Fast and Furious meets Firefly meets Hunger Games. Amazon reviews were overwhelmingly 5 star.  Martin followed this with the sequel Marked in May.
TRACKED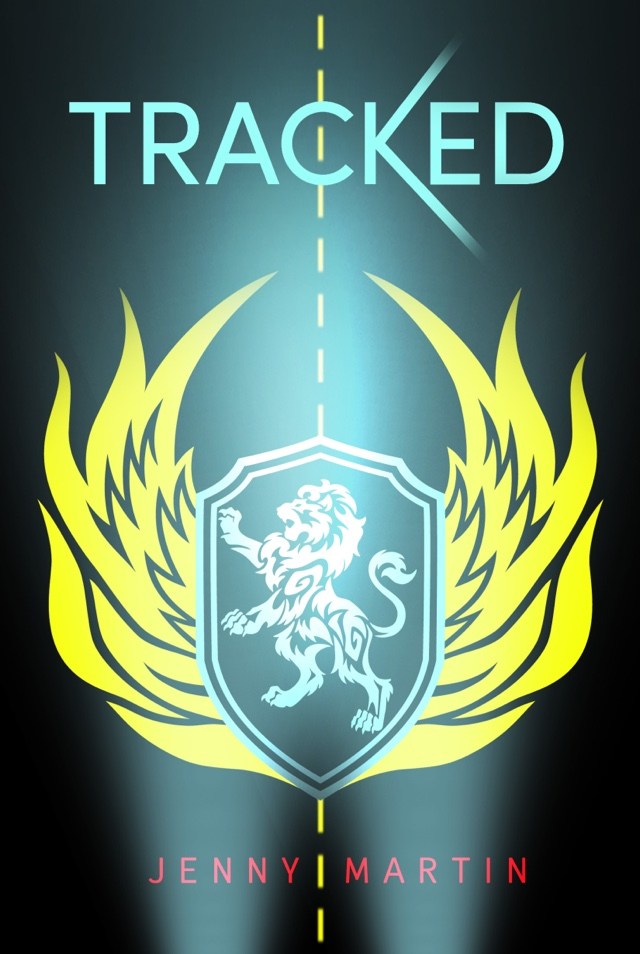 On corporately controlled Castra, rally racing is a high-stakes game that seventeen-year-old Phoebe Van Zant knows all too well. Phee's legendary racer father disappeared mysteriously, but that hasn't stopped her from speeding headlong into trouble. When she and her best friend, Bear, attract the attention of Charles Benroyal, they are blackmailed into racing for Benroyal Corp, a company that represents everything Phee detests. Worse, Phee risks losing Bear as she falls for Cash, her charming new teammate. But when she discovers that Benroyal is controlling more than a corporation, Phee realizes she has a much bigger role in Castra's future than she could ever have imagined.
MARKED
Cash, the prince of Bisera and leader of the rebellion, is missing. Phee's uncle James is dead. And Charles Benroyal, once again, is behind it all. Caught between grief, thoughts of revenge, and traumatizing flashbacks of battle, Phee struggles to aid the resistance and prove her worth, even as she attempts to reconcile her growing romantic feelings for Bear with her loyalty to Cash. But when Benroyal's attacks grow bolder, no one is prepared for the sacrifices Phee will have to make to win this war once and for all.

With the high-stakes action of The Fast and the Furious, a swoony love triangle, and a wholly original science fiction world, Marked will have your heart racing until its breathless conclusion.
PRAISE FOR TRACKED
"The fast pace continues throughout the story, as races unfold, secrets are revealed, and readers get to know Phoebe, a snarky, strong-willed, female heroine whose ability to read people well is her saving grace. Filled with new technology, political motivations, and action-packed racing scenes, this book will appeal to fans of the Fast and the Furious movies as well as readers of dystopia."  School Library Journal
"The intrigue builds into political conspiracies and action—debut author Martin's strength—and a wild climax that begs for a sequel."—Kirkus Reviews
"Filled with new technology, political motivations, and action-packed racing scenes, this book will appeal to fans of the Fast and the Furious movies as well as readers of dystopia."—School Library Journal
"It's a wholehearted adrenaline rush when it comes to the thrill of the run, making it easy to get drawn into a fast-paced, high-stakes story."—Publishers Weekly
"Reminds me of both the thrill of Star Wars and the energy and grittiness of Firefly.  A brilliant old-school SF adventure that will appeal to absolutely everyone. A truly great read I'd race to buy again!"—Rachel Caine, New York Times bestselling author of the Morganville Vampires series
"An exciting blend of dystopia and racing…[it's] Hunger Games meets NASCAR."—Beth Revis, New York Times bestselling author of the Across the Universe series