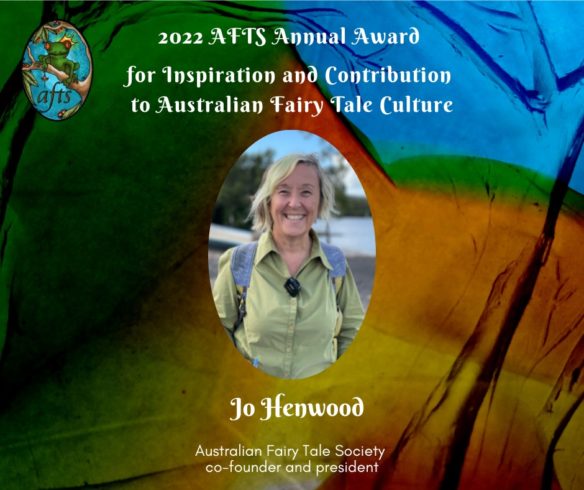 Jo Henwood is the 2022 winner of the Australian Fairy Tale Society Annual Award for Inspiration and Contribution to Australian Fairy Tale Culture.
JO HENWOOD
AFTS co-founder Jo Henwood has remained a guiding hand and wand bearer since 2013. She continues as public officer, and Ring Maiden, providing the in-depth notes that deepen members' appreciation of fairy tales.

Despite her preference for working behind-the-scenes at the AFTS, Jo takes centre-stage as an accredited Storyteller with Australian Storytellers; as an accredited Professional Guide with the Institute of Australian Tour Guides; and as a museum theatre creative, workshop leader and public speaker.

Among her passions are literature, history, creative writing, intangible culture, storytelling – and, of course, fairy tales.
Read more about her at Jo Henwood Storyteller.