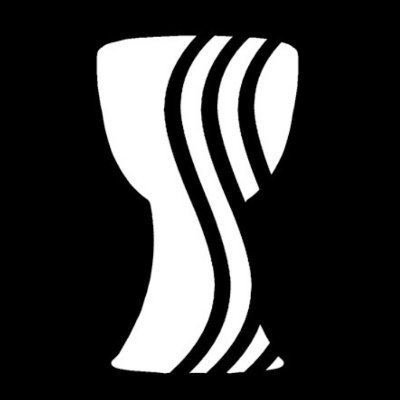 Saga Press is growing its team. Editorial Director Joe Monti, Senior Editor Amara Hoshijo, and Editorial Assistant Jéla Lewter announced the following additions to the Saga Press staff on September 15.
Nivia Evans will join Saga Press as a Senior Editor, moving from Orbit Books. A 2020 Publishers Weekly Star Watch Superstar and Hugo Award-nominated editor, Evans acquisitions include New York Times bestselling author Alix E. Harrow, Suyi Davies Okungbowa's Son of the Storm, H. G. Parry's The Magician's Daughter, Sara Hashem's The Jasad Heir, and forthcoming Georgia Summers' The City of Stardust. She starts on October 2nd.
Sareena Kamath has joined Saga Press as an Editor, coming most recently from Zando, where she acquired Samantha Allen's Patricia Wants to Cuddle, New York Times bestseller Alaina Urquhart's The Butcher and the Wren, Gerardo Sámano Córdova's Monstrilio, and the forthcomingElaine U. Cho's Ocean's Godori. Previously, she was at Little, Brown and Company/Mulholland Books. She will begin on September 25th.
Caroline Tew joins Saga Press as an Editorial Assistant, coming from Franklin & Siegal Associates, where she was a Junior Scout.
Christine Calella is a lifelong fan of fantasy, folklore, and horror who studied genre writing at Columbia University's MFA program. She has been at the flagship imprint of Simon & Schuster for 5 years, rising to the title of Senior Publicist, where she worked with such authors as Bob Woodward, Howard Stern, and Hillary Clinton. She is tremendously excited to be joining the Saga Press team.
Savannah Breckenridge joined Saga Press in June 2023. She previously worked at Abrams Books as a Marketing Associate. This is a return to Simon & Schuster for Savannah where she began her career as a Marketing Assistant, working on campaigns for Tracy Deonn and Chloe Gong.
Karintha Parker also joins Saga Press's publicity team as an Associate Publicist. Parker comes from HarperCollins where she helped work on the recent campaigns for Barbara Kingsolver as well as Justin C. Key.
In addition to the personnel growth, Saga Press will be moving to the flagship division of Simon & Schuster, beginning with its 2024 publications. Joe Monti will be reporting to Tim O'Connell, Vice President and Editorial Director of Fiction at Simon & Schuster.
With this expanded team in place Joe Monti plans to double the number of titles the imprint will publish by 2026.
Since its founding in 2015, Saga Press at Simon & Schuster has been a leading publisher of fantasy, horror, science fiction, and speculative fiction, with a dedicated mission to curate a list of powerful and diverse authorial voices, which has included acclaimed authors Chloe Gong, Charlaine Harris, Stephen Graham Jones, Ursula K. Le Guin, Ken Liu, Peter S. Beagle, R. A. Salvatore, and Rebecca Roanhorse.
[Based on a press release.]