(1) MORE CLASSIC WALT WILLIS. In time for Corflu Craic, David Langford has added The Harp Stateside by Walt Willis to the roster of free downloads at the Unofficial Trans-Atlantic Fan Fund site. If you enjoy it, a donation to TAFF is a fine way to express your appreciation. Available in several electronic formats.
This is Walt Willis's classic account of his fandom-funded trip to Chicon II, the 1952 World SF Convention, his adventures there, and his subsequent travels in the USA. A shorter version – the first-published segment, taking Walt from home in Northern Ireland to the end of Chicon II – was published here in 2017 as The Harp at Chicon. Walt revised and substantially expanded this version, adding preliminary material, making internal changes and following up with many further chapters about his US travels after Chicon II: the result was The Harp Stateside, published in 1957. (The early version remains available as a TAFF ebook for anyone who might want to compare the texts.) The Harp Stateside is now available online at Fanac.org as part of the huge Willis collection Warhoon #28 and has been formatted for this edition by David Langford. A fragment of text missing from Warhoon has been restored, along with some 1952-1953 extras not included in past collected editions – among them a full transcript of our man's (happily preserved) speech in a Chicon II debate on the value of fandom.

First published as an Ansible Editions ebook for the TAFF site in March 2023. Cover artwork by Atom (Arthur Thomson) for the 1957 edition. Over 55,000 words.
(2) THIS JOB IS NOT THAT EASY. Charlie Jane Anders tells readers "Writing Comic Books is HARD. Here's Why" in her latest Happy Dancing newsletter. It includes lots of examples of artwork from Anders' forthcoming Lethal Legion #1.
… So I started writing comics in earnest after I'd already been writing for television, which is another visual medium. But I still found that comics scripts have their own unique challenges, to do with the fact that there is an artist (or artists) who is/are interpreting your work, and you have to work closely with the art team to make sure your story is legible and entertaining.

A script for a TV episode or movie can include some pretty simple stage directions, which the director and actors can figure out how best to stage. (I've definitely included some fancy business in a TV script, and I've read some scripts that get pretty detailed about imagery. But oftentimes, the actors and directors will have a lot of say about the details of the staging and visuals.)

But when it comes to a comic script, you really have to think about every single panel and what's important for the reader to see and understand, and how the action needs to flow. These days, in my scripts, I usually specify what element needs to be in the foreground of the image and what element needs to be in the background of the image, and wish pieces of visual information are really important for the reader to notice….
(3) UPDATE. The Library of America's online program "Back to the Future Is Female!" has changed dates.
Our event previously announced for Tuesday, March 14, will now take place on Wednesday, March 15.
From Pulp Era pioneers to the radical innovators of the 1960s and '70s, visionary women writers have been a transformative force in American science fiction. For Women's History Month, acclaimed SF authors Chelsea Quinn Yarbro, Pamela Sargent, and Sheree Renée Thomas join Lisa Yaszek, editor of LOA's The Future Is Female!, for a conversation about the writers who smashed the genre's gender barrier to create worlds and works that remain revolutionary.
(4) BACK IN THE ZONE. Black Gate's John O'Neill discusses the latest issue of Interzone in "Interzone 204 now on Sale".
…Interzone has always been impressively illustrated and designed, and the new publisher proudly carries on that tradition. The issue is fully illustrated, in color, and the layout is as crisp and readable as always (if the print is sometimes a little small for my aging eyes).

The interior art doesn't reach the standard set by Andy Cox — but that was a very high bar indeed, as Interzone routinely had the finest interior art on the market (Gardner Dozois called it the "handsomest SF magazine in the business")….
(5) SHAWL ON BUTLER. BBC Radio's "Witness History – Octavia E. Butler: Visionary black sci-fi writer" is available online.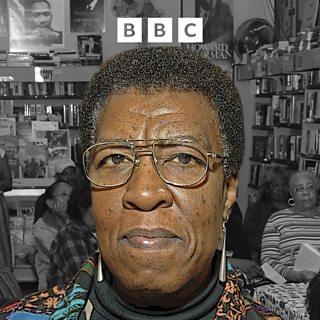 In 1995, Octavia E Butler became the first author to receive a MacArthur "genius" award for science fiction writing.

From a young age she dreamed of writing books but faced many challenges including poverty and sexism and racism in the publishing industry.

She died aged 58 in 2006. Alex Collins speaks to her friend and fellow author Nisi Shawl.
(6) EVE HARVEY (1951-2023). British conrunner and fanzine fan Eve Harvey died yesterday on her 72nd birthday, apparently of a heart attack.
She discovered fandom in 1973, became a founding member of the Leeds University SF Society, was active in the British Science Fiction Association in the late 70s and early 80s and edited some issues of the group's publicatons Matrix and Vector. As a conrunner she was Secretary for the 1979 Worldcon, Seacon, chaired Channelcon (Eastercon 33) in 1982 ran Rubicon, a late-summer relaxicon, and was one of the organizers of Precursor.
She was married to fellow fan John Harvey. Their publications included the fanzine Wallbanger (1978-1997).
She was the GUFF winner in 1985, and was named Past President of FWA at the 2002 Corflu.
(7) MEMORY LANE.
1979 – [Compiled by Cat Eldridge.]
Let's talk about chirpsithtras. Well, without giving away spoilers which I hope you've noticed by now is something I do not do here in these Beginnings.
Larry Niven's "The Schumann Computer" was first published in the most excellent Destinies in the January-February 1979 edition. (I love that magazine, all eleven issues.)
I wasn't at all fond of anything that Niven wrote for longer work after the Seventies for the most part but he continued to write really great short fiction of which these and related stories would be collected in The Draco Tavern.
Ok, you know I generally like genre bar stories such as The Tales from The White Hart and these are great examples of the type. The barkeep is fully realized, the bar is one of the few truly SF ones ever done and the stories with the aliens perfectly described are truly fascinating.
Now let's have our Beginning of the Draco Tavern…
Either the chirpsithtra are the ancient and present rulers of all the stars in the galaxy, or they are very great braggarts. It is difficult to refute what they say about themselves. We came to the stars in ships designed for us by chirpsithtra, and wherever we have gone the chirpsithtra have been powerful.
But they are not conquerors—not of Earth, anyway; they prefer the red dwarf suns—and they appear to like the company of other species. In a mellow mood a chirpsithtra will answer. Any question, at length. An intelligent question can make a man a millionaire. A stupid question can cost several fortunes. Sometimes only the chirpsithtra can tell which is which.
I asked a question once, and grew rich.
Afterward I built the Draco Tavern at Mount Forel Spaceport. I served chirpsithtra at no charge. The place paid for itself, because humans who like chirpsithtra company will pay more for their drinks. The electric current that gets a chirpsithtra bombed costs almost nothing, though the current delivery systems were expensive and took some fiddling before I got them working right.
I gave you two options for the image. The first is the original publication; the other is obviously the collection of the stories.
(8) TODAY'S BIRTHDAYS.
[Compiled by Cat Eldridge.]
Born March 6, 1917 — Will Eisner. He was one of the first cartoonists to work in the comic book industry, and The Spirit running from the early Forties to the early Fifties was noted for both its exceptional content and form. The Eisner Awards are named in his honor, given to recognize exceptional achievements each year in the medium. He was one of the first three inductees to the Will Eisner Comic Book Hall of Fame. Though I wouldn't call A Contract with God and Other Tenement Stories genre, I do strongly recommend it. (Died 2005.)
Born March 6, 1918 — Marjii Ellers. Longtime L.A. fan who was active in the LASFS. Her offices in the LASFS included Registrar and Scribe. She was known for her costumes at cons. Indeed, she received a Lifetime Achievement Award in 1990 from the International Costumers' Guild. An avid fanzine publisher and writer, some of the fanzines she edited were Masqueraders' Guide, More Lives Than One, Nexterday, One Equal Temper, Thousands of Thursdays, and Judges' Guide. (Died 1999.)
Born March 6, 1928 — William F. Nolan. Author of the long running Logan's Run series (only the first was written with George Clayton Johnson). He started out in fandom in the Fifties publishing several zines including one dedicated to Bradbury. In May 2014, Nolan was presented with another Bram Stoker Award, for Superior Achievement in Nonfiction; this was for his collection about his late friend Ray Bradbury, called Nolan on Bradbury: Sixty Years of Writing about the Master of Science Fiction. He's done far too much writing-wise for me to sum it him up. He was inducted into the First Fandom Hall of Fame. (Died 2021.)
Born March 6, 1937 — Edward L. Ferman, 86. He's known best as the editor of F&SF from 1966 to 1991 when he won multiple Hugos. He was also recognized by a special World Fantasy Award for professional work in 1979 and by the World Fantasy Award for Life Achievement in 1998. He was inducted by the Science Fiction Hall of Fame in 2009. I discovered that in 1969 and 1970 he was also the editor of F&SF's sister publication Venture Science Fiction Magazine.
Born March 6, 1941 — Dorothy Hoobler, 82. Author with her husband, Thomas Hoobler, of the Samurai Detective series which is at least genre adjacent. More interestingly, they wrote a biography of Mary Shelley and her family called The Monsters: Mary Shelley and the Curse of Frankenstein which sounds absolutely fascinating. Note to ISFDB: no, it's not a novel. Kindle has everything by them, alas Apple Books has only the biography.
Born March 6, 1942 — Christina Scull, 81. Tolkien researcher who's married to fellow Tolkienist Wayne Hammond, with whom she's co-authored all of her books. Their first book was J. R. R. Tolkien: Artist and Illustrator and I'll single out just The J. R. R. Tolkien Companion and Guide and The Art of The Lord of the Rings as being worth your time to seek out.
Born March 6, 1957 — Ann VanderMeer, 66. Publisher and editor, and the second female editor of Weird Tales. As Fiction Editor of Weird Tales, she won a Hugo Award. In 2009 Weird Tales, edited by her and Stephen H. Segal, won a Hugo Award for Best Semiprozine. She is also the founder of The Silver Web magazine, a periodical devoted to experimental and avant-garde fantasy literature.
Born March 6, 1972 — K J Bishop, 51. Australian writer who I really like, author of The Etched City which was nominated for the Aurelias, the International Horror Guild Award and World Fantasy while winning the Ditmar Award. Impressive. She also won the latter for Best New Talent. She's also written a double handful of short stories, many collected in the Ditmar-winning That Book Your Mad Ancestor Wrote.
(9) COMICS SECTION.
Bob the Angry Flower is still scheming to join "Blake's 7".
(10) FREE READ. Chelsea Quinn Yarbro's "Frog Pond" is Library of America's "Story of the Week". The 1971 work is one of those reprinted in The Future Is Female! More Classic Science Fiction Stories by Women
While catching frogs in the postapocalyptic California countryside, a fifteen-year-old girl encounters a stranger from the city.

. . . "That stuff is bad for you. It can give you burns if you're not used to it." That isn't quite right. Some people can't get used to it, but it never burned me, not even the first time. Mr. Thompson says that means selective mutations are adapting to the new demands of the environment. Mr. Thompson thinks that just because he's a geneticist he knows everything.

Stan leaped away from the green stuff like it was about to bite him.
(11) A PIECE OF HISTORY. Francis Hamit wrote Virtual Reality and the Exploration of Cyberspace/Book and Disk when that was the cutting-edge technology. He says, "Hard to believe it's been 30 years since this was published. 30 months to write but 'in print' only 13. It was a best seller. Anyone who wants a copy, signed no less, should get in touch with me. I have a few left." Write francishamit(at)earthlink(dot)net.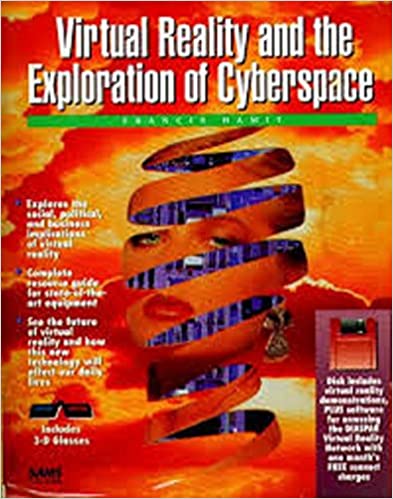 (12) COPYRIGHT KARMA. "Artificial Intelligence Meets Its Worst Enemy: the U.S. Copyright Office" asserts Matt Ford in The New Republic.
…Kashtanova posted the notification on Instagram shortly thereafter to celebrate what she saw as a legal milestone. "I tried to make a case that we do own copyright when we make something using AI," she wrote in the caption, noting that the artwork "hadn't been altered in any other way" by her. The top left corner, where artist and writer credits are usually placed on American comics, lists her last name first and then "Midjourney" underneath it. "My friend lawyer, gave me this idea and I decided to make a precedent," she added.

The Copyright Office somehow learned about her assertion and started a review. Kashtanova's lawyers responded, the office said, by arguing that she had "authored every aspect of the work, with Midjourney serving merely as an assistive tool." As an alternative, they also argued that portions of the work could be copyrighted "because the text was authored by Ms. Kashtanova and the Work is a copyrightable compilation due to her creative selection, coordination, and arrangement of the text and images."

In a February 21 letter, the office told them that it was choosing the latter option. It rescinded her original copyright registration and issued a narrower amended one that did not cover the Midjourney-generated artwork. Instead, it was limited to the "text" and the "selection, coordination, and arrangement of text created by the author," explicitly excluding "artwork generated by artificial intelligence." The ruling appears to be the first of its kind by the federal government on how copyright applies to algorithmically created artworks.

The Copyright Office appears to have gotten it right. Silicon Valley is abuzz these days with the promise and potential of artificial intelligence. A.I. chatbots have been touted as potential replacements for doctors, lawyers, musicians, and even journalists like myself. Many of these chatbots or similar "generative A.I." programs can be quite sophisticated, including ChatGPT, which I interviewed for this article….
(13) VIDEO OF THE DAY. Fandom Games latest "Honest Game Trailer" is about "Hi-Fi Rush", which they say features a character with "the over-inflated ego of the child of a wannabe future Rockstar with the IQ of a musical instrument who through comical misadventures ends up with an MP3 player in his Iron Man core and discovers that he has the power to make the world move to his rhythm."
[Thanks to Cat Eldridge, Mike Kennedy, Daniel Dern, John King Tarpinian, Francis Hamit, Olav Rokne, Chris Barkley, Andrew Porter, and Michael Toman for some of these stories. Title credit belongs to File 770 contributing editor of the day Daniel "Sinbad" Dern.]