Editor John R. Douglas, who is being honored with a World Fantasy Lifetime Achievement Award this year, died August 3.
Douglas, an influential editor in the sff field for several decades, began his career at Berkley in 1978. He later worked at Pocket Books/Simon & Schuster, Avon Books and HarperCollins. He was responsible for acquiring and editing hundreds of sf and fantasy titles as well as mysteries, thrillers, other genre fiction and many kinds of non-fiction. He had been an editorial freelancer since 1999, continuing to work with words in many different ways.
He also served as editor of the newzine SF Chronicle after it was sold by founder Andrew Porter.
John R. Douglas, born in Toronto, Canada in 1948, started reading sf when he was about 14. He went to his first convention in 1969 while he was in college — LunaCon in New York. A year later he met fellow fan, Ginjer Buchanan. In 1975 he moved to the United States and they married.
He was among the fans who co-founded the Ontario Science Fiction Club in 1966. The group later sponsored TorCon 2, the 1973 Worldcon; Douglas was the treasurer.
John is survived by Ginjer; they were married for 48 years.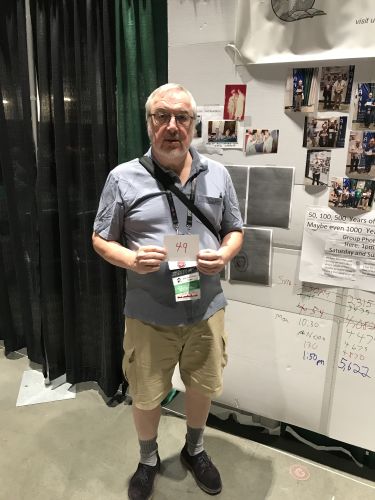 [Thanks to Steven H Silver for the story.]