PETRONA AWARD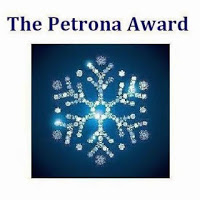 The winner of the 2021 Petrona Award for the Best Scandinavian Crime Novel of the Year is:
To Cook A Bear by Mikael Niemi, translated from the Swedish by Deborah Bragan-Turner (MacLehose Press)
The author Mikael Niemi receives a trophy and a pass to and a guaranteed panel at CrimeFest 2022. Mikael Niemi and Deborah Bragan-Turner will also receive a cash prize.
CRIME FICTION LOVER AWARDS 2021
The inaugural Crime Fiction Lover Awards shortlists was selected by Crime Fiction Lover readers. Anybody can vote for the winners here. The deadline to vote is December 1.
Best Crime Novel 0f 2021 shortlist
The Dark Remains by Ian Rankin and William McIlvanney
Razorblade Tears by SA Cosby
The Devil's Advocate by Steve Cavanagh
I Know What I Saw by Imran Mahmood
True Crime Story by Joseph Knox
The Night Hawks by Elly Griffiths
1979 by Val McDermid
Best Debut Crime Novel of 2021 shortlist
The Source by Sarah Sultoon
Black Drop by Leonora Nattrass
Edge of the Grave by Robbie Morrison
The Waiter by Ajay Chowdhury
Winter Counts by David Heska Wanbli Weiden
Burying the Newspaper Man by Curtis Ippolito
Best Crime Novel in Translation of 2021 shortlist
Hotel Cartagena by Simone Buchholz, translated by Rachel Ward
Bullet Train by Kotaro Isaka, translated by Sam Malissa
The Rabbit Factor by Antti Tuomainen, translated by David Hackston
Riccardino by Andrea Camilleri, translated by Stephen Sartarelli
The Girl Who Died by Ragnar Jonasson, translated by Victoria Cribb
Cold As Hell by Lilja Sigurdardottir, translated by Quentin Bates
Little Rebel by Jerome Leroy, translated by Graham H Roberts
Best Indie Crime Novel of 2021 shortlist
Strangers of Braamfontein by Onyeka Nwelue
Black Reed Bay by Rod Reynolds
Evaders by EC Scullion
Little Lies by Valerie Keogh
The Butcher's Prayer by Anthony Neil Smith
The Quiet People by Paul Cleave
The Corpse with the Iron Will by Cathy Ace
Best Crime Show of 2021 shortlist
Bosch
Line of Duty
Mare of Easttown
Paris Police 1900
Time
Endeavour
Crime Author of the Year of 2021 shortlist
Ian Rankin
MW Craven
Ann Cleeves
Elly Griffiths
William Shaw
SA Cosby
LITTLE, BROWN UEA CRIME PRIZE
The winner of the 2021 Little, Brown UEA Crime Prize has been announced:
Hannah Brown has won the 2021 Little, Brown UEA Crime Fiction Award for her historical suspense novel My Name Is Emma.
The award is for the best novel by a graduating student, with the winner receiving £3,000.
Judges also awarded a highly commended prize to Duality – a Russian in Osaka by Denise Kuehl, a Japanese-set procedural with near-future touches.
AL BLANCHARD AWARD
The winner of the 2021 Al Blanchard Award, a short mystery prize handed out at a con called the New England Crime Bake, has been announced.
"Herb Ecks Goes Underground" by Joseph S. Walker
The award is for a previously unpublished short crime story by a New England author or with a New England setting if the author is not from New England.
The winner receives a $100 cash award, publication in 2021's Best New England Crime Stories anthology, free admission to the Crime Bake Conference, and a plaque.
2022 JOYCE CAROL OATES PRIZE LONGLIST
The 2022 Joyce Carol Oates Prize Longlist honoring mid-career authors in fiction has been announced. It includes several crime and mystery novels as well as a few that appear to be SFF:
LONGLISTED AUTHORS: 2022 JOYCE CAROL OATES PRIZE AND THEIR MOST RECENT TITLES:
Megan Abbott, The Turnout, Putnam
Kristen Arnett, With Teeth, Riverhead
Christopher Beha, The Index of Self-destructive Acts, Tin House
Matt Bell, Appleseed, Custom House
Venita Blackburn, How to Wrestle a Girl, MCD
Amina Cain, Indelicacy, FSG
Dan Chaon, Sleepwalk, Henry Holt
Joshua Cohen, The Netanyahus, New York Review Books
Lucy Corin, The Swank Hotel, Graywolf
Katie Crouch, Embassy Wife, FSG
Louis Edwards, Ramadan Ramsey, Amistad
Percival Everett, The Trees, Graywolf
Jonathan Evison, Legends of the North Cascades, Algonquin
Rivka Galchen, Everyone Knows Your Mother Is a Witch, FSG
Kaitlyn Greenidge, Libertie, Algonquin
Lauren Groff, Matrix, Riverhead
Joshua Henken, Morningside Heights, Pantheon
Caitlin Horrocks, Life among the Terranauts, Little, Brown
Jessica Francis Kane, Rules for Visiting, Penguin Press
Katie Kitamura, Intimacies, Riverhead
Alexandra Kleeman, Something New Under the Sun, Hogarth
Shelia Kohler, Open Secrets, Penguin
Jean Hanff Korelitz, The Plot; Celadon
Zachary Lazar: Vengeance, Catapult
Jonathan Lethem, The Arrest, Ecco
Atticus Lish, The War for Gloria, Knopf
Jason Mott, Hell of a Book, Dutton
Ruth Ozeki, The Book of Form and Emptiness, Viking
Kathleen Rooney, Cher Ami and Major Whittlesey, Penguin
Maggie Shipstead, Great Circle, Knopf
Joan Silber, Secrets of Happiness, Counterpoint
Dana Spiotta, Wayward, Knopf
Brandon Taylor, Filthy Animals, Riverhead
Laura van den Berg, I Hold a Wolf by the Ears, FSG
Vendela Vida, We Run the Tides, Ecco
Bryan Washington, Memorial, Riverhead
Tiphanie Yanique, Monster in the Middle, Riverhead
Finalists are expected to be named in early March 2022, followed by a Winner named in April 2022. Recipients will participate in virtual or non-virtual events. The Prize Winner receives $50,000 and will be in brief residence at Cal and in the Bay Area at a time to be determined in 2022–23.
[Thanks to Cora Buhlert for the stories.]