(1) SFPA ELECTS NEW PRESIDENT. The Science Fiction and Fantasy Poetry Association has voted Colleen Anderson to be their next SFPA President. Anderson previously served SFPA as Vice-President.

The vote breakdown by percentages was:

Colleen Anderson – 38%
Christina Sng – 31%
Brian U. Garrison – 31%
Outgoing SFPA President Bryan Thao Worra, who held the office for six years, said:
I thank all of our members who took the time to vote this year, and I thank all of the candidates who ran for President. I welcome Colleen with joy and the confidence of having worked closely with her as the Vice-President of SFPA that she is at once familiar with our traditions and key elements of our organization, its bylaws, and our opportunities and challenges. I have no doubt that she will bring her talent and vision to making this an effective and dynamic organization that is inclusive and empowering, expanding the passion for speculative verse around the globe in all of its many forms. To all of the members of SFPA, past and present, please accept my gratitude for all that you have done in service to speculative poetry and the association. The last 6 years have been some of the most important and inspiring years of my life, and I enjoyed seeing how vibrant science fiction, fantasy, and horror poetry has continued to grow. I hope you all will continue to reach out to one another and the very best within us as writers and kindred spirits.
(2) DIAGRAM PRIZE SHORTLIST. "Oddest Book Title of the Year shortlist announced for The Diagram Prize 2022" reports The Bookseller.
A six-book shortlist has been released for the Bookseller Diagram Prize for the Oddest Book Title of the Year. The winning title will be chosen by members of the public via an online vote, and a winner announced December 2.
The shortlisted titles are:
Frankenstein Was a Vegetarian: Essays on Food Choice, Identity and Symbolismby Michael Owen Jones
The Many Lives of Scary Clowns: Essays on Pennywise, Twisty, the Joker, Krusty and More by Ron Riekki
Jane Austen and the Buddha: Teachers of Enlightenment by Kathryn Duncan
RuPedagogies of Realness: Essays on Teaching and Learning With RuPaul's Drag Race by Lindsay Bryde & Tommy Mayberry
Smuggling Jesus Back into the Church by Andrew Fellows
What Nudism Exposes: An Unconventional History of Postwar Canada by Mary-Ann Shantz
The award was conceived in 1978 by Trevor Bounford and Bruce Robertson, co-founders of publishing solutions firm the Diagram Group, as a way to avoid boredom at the Frankfurt Book Fair. There is no prize for the winning author or publisher, but traditionally a "passable bottle of claret" is given to the nominator of the winning entry.
(3) TWITTER DEFECTIONS. How many are leaving? In an unpdate, John Scalzi says his Twitter following now has dropped by 3,000 since Musk took over.
(4) KGB. Fantastic Fiction at KGB reading series hosts Ellen Datlow and Matthew Kressel present Eileen Gunn and Stephanie Feldman at the KBG Bar on Wednesday, November9, 2022 at 7:00 p.m. Eastern.
EILEEN GUNN
Eileen Gunn writes short stories. Her fiction has received the Nebula Award in the US and the Sense of Gender Award in Japan, and has been nominated for the Hugo, Philip K. Dick, World Fantasy and James Tiptree, Jr. awards. She will be reading from new work.
STEPHANIE FELDMAN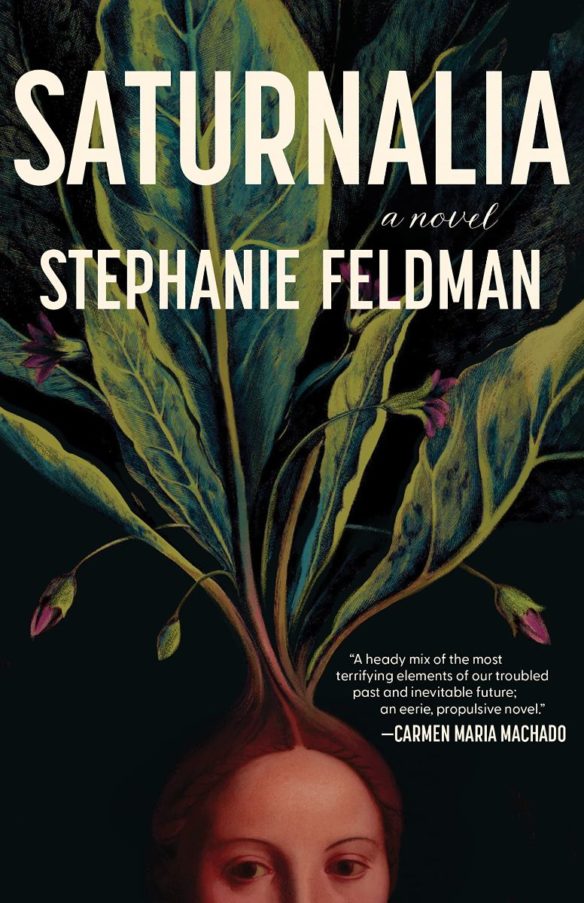 Stephanie Feldman is the author of the novels Saturnalia and the award-winning debut The Angel of Losses. Her short stories and essays have appeared in Asimov's Science Fiction, Catapult Magazine, Electric Literature, Flash Fiction Online, The Magazine of Fantasy and Science Fiction, and The Rumpus.
Location: The KGB Bar, 85 East 4th Street, New York, NY 10003. (Just off 2nd Ave, upstairs)
(5) AMAZING KICKSTARTER. New Amazing Stories, LLC publisher Kermit Woodall announced the "Amazing Stories Annual Special: SOL SYSTEM by Steve Davidson — Kickstarter" today.
The Amazing Stories Kickstarter crowdfunding campaign begins. And once again, Amazing Stories hopes to harness the energy of the science fiction community to raise the funds to release a special issue featuring some of the biggest names in SF today speculating about the future of mankind in our solar system!

Stretch goals will be used to increase author and artist pay and to fund Amazing's second ONLINE science fiction convention — AmazingCon II. There are also numerous contributor rewards, including copies of the special issue, some of our books and anthologies, AmazingCon convention tickets, and other exciting bonuses!
(6) BEEN THERE! Artist Kieran Wright tells Print Magazine how he fabricates small models of iconic LA buildings as a hobby. "Kieran Wright's Miniature Models of LA Buildings Reflect His Big Love for the City". I live only a couple of miles from one of his subjects, the Aztec Hotel. My barber shop is in the building. John and Bjo Trimble were volunteers involved in its restoration a couple of decades ago.
(7) SFF BIBLIOGRAPHY. Kenneth R. Johnson has produced another SF bibliography, "Futuristic Romances". It's been posted by Phil Stephenson-Payne on the Homeville website. It documents a little-known series of Science Fiction paperbacks.
(8) JOANNA RUSS FICTION. The Library of America's "Story of the Week" is Joanna Russ's "When It Changed" (1972), originally published in Again, Dangerous Visions.
…"There are plenty of images of women in science fiction. There are hardly any women."

So concludes Joanna Russ's often-reprinted essay, "The Image of Women in Science Fiction," which first appeared in 1970 in the seventh and last issue of Red Clay Reader, a relatively obscure literary annual. Three years earlier, Russ had published her debut book, the sword-and-sorcery space adventure Picnic on Paradise, which was a finalist for the Nebula Award and a notable break from the conventions and stereotypes common in science fiction and fantasy during the previous decades. "Long before I became a feminist in any explicit way," Russ told an interviewer in 1975, "I had turned from writing love stories about women in which women were the losers, and adventure stories about men in which men were winners, to writing adventure stories about a woman in which the woman won."…
(9) MEMORY LANE.
1992 — [By Cat Eldridge.] Next Generation's "A Fistful of Datas"
Spot meows and jumps onto Data's console.
"Spot, you are disrupting my ability to work."
After Data moves her to the floor, Spot meows and jumps back up.
"Vamoose, you little varmint!" in a Texan accent.
— Next Generation's "A Fistful of Datas"
Oh let's get silly. I mean really, really silly. Now understand before writing this essay on the Next Generation's "A Fistful of Datas" which aired thirty years ago on this date according to MemoryAlpha, that I rewatched it on Paramount + earlier today.
MASSIVE HOLODECK SIZED SPOILERS FOLLOW. REALLY I MEAN IT.
Patrick Stewart directed this silly affair. The story by Robert Hewitt Wolfe with the actual script by Robert Hewitt Wolfe and Brannon Braga. Now that we've got those details out of the way, let's get to the story.
We get such deliciously comical things as Data in drag, really we do. How we came to this is Worf reluctantly joins his son Alexander in a holodeck story in Deadwood along with Deanna Troi.
Now that wouldn't be a problem but Data proposes that they use his psitronic brain as a backup to the ship's computer in case something goes. ( Huh? WTF?) While interfacing the two, an energy surge happens. (Love those surges — haven't they ever heard of buffers?)
Now it gets weird. Data suddenly, and really for no reason, is a pastiche of the Old West. A bit of this, a bit of that, a dollop of something else.
Both the hologram town of Deadwood and all of the performers here in their Western garb are oh so perfect.
Unfortunately for the Enterprise crew, the interactive characters physically resemble and have the same enhanced abilities as Data. Really Bad Idea.
WE ARE OFF THE HOLODECK NOW.
"A Fistful of Datas" is taken from Sergio Leone's A Fistful of Dollars, the Clint Eastwood film, the very first Spaghetti Western. The first title pitched was "The Good, the Bad and the Klingon". Really it was.
Brent Spiner in Captains' Logs: The Unauthorized Complete Trek Voyages said that "I had the chance to play five or six characters in a show and Patrick directed, which made it additionally fun. It's certainly the most fun episode I've had to do and I would have liked to have done a show called 'For a Few Datas More.'"
It has been rated one of the best Next Generation episodes with some comparing it to "Shore Leave". It won an Emmy Award for Outstanding Individual Achievement in Sound Mixing for a Drama Series.
It of course is available for viewing on Paramount +.
(10) TODAY'S BIRTHDAYS.
[Compiled by Cat Eldridge.]
Born November 7, 1910 — Pearl Argyle. Catherine CabalI in the 1936 Things to Come as written by H.G. Wells based off his "The Shape of Things to Come" story. Being a dancer, she also appeared in 1926 The Fairy Queen opera by Henry Purcell, with dances by Marie Rambert and Frederick Ashton. Her roles were Dance of the Followers of Night, an attendant on Summer, and Chaconne. At age thirty-six, she died of a sudden massive cerebral hemorrhage while visiting her husband in New York. (Died 1947.)
Born November 7, 1914 — R. A. Lafferty. Writer known for somewhat eccentric usage of language. His first novel Past Master would set a lifelong pattern of seeing his works nominated for Hugo and Nebula Awards as novels but generally not winning either though he won a Best Short Story Hugo for "Eurema's Dam" at Torcon II. He received a World Fantasy Lifetime Achievement Award, and has been honored with the Cordwainer Smith Foundation's Rediscovery award. (Died 2002.)
Born November 7, 1950 — Lindsay Duncan, 72. Adelaide Brooke in the Tenth Doctor's "The Waters of Mars" story and the recurring role Lady Smallwood on Sherlock in "His Last Vow", "The Six Thatchers" and "The Lying Detective". She's also been in Black Mirror, A Discovery of Witches, Frankenstein, The Storyteller: Greek Myths, Mission: 2110 and one of my favorite series, The New Avengers. Oh and she voiced the android TC-14 in The Phantom Menace.
Born November 7, 1954 — Guy Gavriel Kay, 68. So the story goes that when Christopher Tolkien needed an assistant to edit his father J. R. R. Tolkien's unpublished work, he chose Kay who was then a student of philosophy at the University of Manitoba. And Kay moved to Oxford in 1974 to assist Tolkien in editing The Silmarillion. Cool, eh? Kay's own Finovar trilogy is the retelling of the legends of King Arthur, Lancelot and Guinevere which is why much of his fiction is considered historical fantasy. Tigana likewise somewhat resembles Renaissance Italy . My favorite work by him is Ysabel which strangely enough is called an urban fantasy when it isn't. It won a World Fantasy Award.
Born November 7, 1960 — Linda Nagata, 62. Her novella "Goddesses" was the first online publication to win the Nebula Award. She writes largely in the Nanopunk genre which is not be confused with the Biopunk genre. To date, she has three series out, to wit The Nanotech Succession, Stories of the Puzzle Lands (as Trey Shiels) and The Red. She has won a Locus Award for Best First Novel for The Bohr Maker which the first novel in The Nanotech Succession. Her 2013 story "Nahiku West" was runner-up for the Theodore Sturgeon Memorial Award, and The Red: First Light was nominated for both the Nebula Award and the John W. Campbell Memorial Award. Her site is here.
Born November 7, 1974 — Carl Steven. He appeared in Star Trek III: The Search for Spock as a young Spock, thereby becoming the first actor other than Leonard Nimoy to play the role in a live action setting. Genre one-offs included Weird Science, Teen Wolf and Superman. He provided the voice of a young Fred Jones for four seasons worth of A Pup Named Scooby-Doo which can be construed as genre. Let's just say his life didn't end well and leave it at that. (Died 2011.)
(11) COMICS SECTION.
Dinosaur Comics has all kinds of writerly advice about worldbuilding.
(12) TRANSPARENT LAYERS. Netflix dropped a trailer for Glass Onion: A Knives Out Mystery, which begins streaming on December 23.
(13) A DIFFERENT HUGO. [Item by Olav Rokne.] I've not been able to track down a copy, but I figure that any adaptation of a Heinlein story is of interest. "Life –Line".
Based on the 1939 short story by Robert Heinlein, Life-Line tells the story of an eccentric professor named Dr. Hugo Pinero, who sets in motion a future history with his invention that can accurately predict how long a person has to live.
(14) FORTIFIED FOOD. [Item by Martin Morse Wooster.] Scientists at Kellogg's determined that massive amounts of orangium and electricity have turned beloved characters Snap, Crackle, and Pop into one-eyed mutants! Fortunately this shocking experiment proved abortive and the cereal was banished to the half-price aisle. "Kellogg's Launches New Rice Krispies Shocking Orange Colored Cereal For The 2022 Halloween Season" at Chew Boom.
(15) WATCHING: THE TOP 10. JustWatch Top 10's for October just became available after some glitches. These are the viewing rankings for the U.S.
| | | |
| --- | --- | --- |
| Rank* | Movies | TV shows |
| 1 | Everything Everywhere All at Once | The Peripheral |
| 2 | The Thing | Doctor Who |
| 3 | Halloween III: Season of the Witch | Quantum Leap |
| 4 | Jurassic World Dominion | Avenue 5 |
| 5 | Vesper | The Handmaid's Tale |
| 6 | Crimes of the Future | La Brea |
| 7 | Significant Other | The X-Files |
| 8 | Alien | Severance |
| 9 | Interstellar | Orphan Black |
| 10 | Event Horizon | Resident Alien |
*Based on JustWatch popularity score. Genre data is sourced from themoviedb.org
(16) ZOOTOPIA GETS SERIES. Disney Plus dropped this trailer for the sequel to Zootopia today: Zootopia+
"Zootopia+" heads back to the fast-paced mammal metropolis of Zootopia in a short-form series that dives deeper into the lives of some of the Oscar®-winning feature film's most intriguing residents, including Fru Fru, the fashion-forward arctic shrew; ZPD dispatcher Clawhauser, the sweet-toothed cheetah; and Flash, the smiling sloth who's full of surprises.
(17) ACROSS TIME. [Item by SF Concatenation's Jonathan Cowie.] Media Death Cult cracks the covers of these "MUST READ Wibbly Wobbly Timey Wimey Books".
…My personal recommendations for time travel time, Loop, Multiverse, hop in inter-dimensional pop-in stories. I've tried to keep the focus of the video on books where the wobbly elements are the essence of the story rather than something like Revelation Space or the later Ender's Game books where obviously time dilation plays a big part of those stories but I don't consider them first and foremost time travel books.
(18) VIDEO OF THE DAY. The How It Should Have Ended gang takes on Jurassic World Dominion.
[Thanks to JJ, John King Tarpinian, Chris Barkley, Andrew Porter, Olav Rokne, Lise Andreasen, Jeffrey Smith, SF Concatenation's Jonathan Cowie, Michael Toman, Cat Eldridge, Mike Kennedy, and Martin Morse Wooster for some of these stories. Title credit belongs to File 770 contributing editor of the day Randall M.]