By Borys Sydiuk: We are grateful for fellow fans support at this time, as we approach a year since the abhorrent invasion of our beautiful country. Fans have struggled with war and it has been a hardship, we await the air raid sirens still in fear and I often think of my fan friends in peril and bravely fighting.

At Boskone 60 in USA this year on Saturday the 18th of February at 1200, fans will gather on the 4th floor to have a thoughtful moment for Ukraine.
Room to be confirmed.  

Fans are welcome to enjoy a warming cup of tea and some biscuits and share a contemplative moment for fellow fans in Ukraine. Sara Felix has brilliantly prepared a beautiful Tiara kit that celebrates the Ukraine colors that you can put together, and we welcome the national colors being worn and your warm thoughts. 
At the Boskone art show, data artist Phoenix will be selling prints of her Soviet Space Dogs: Data Visualization Art to raise funds for Shelter Friend, a Ukrainian non-profit organization and rehabilitation centre for the homeless animals in Dnipro city, who are dealing with an influx of abandoned dogs due to the current conflict. (https://www.phoenixdataart.com)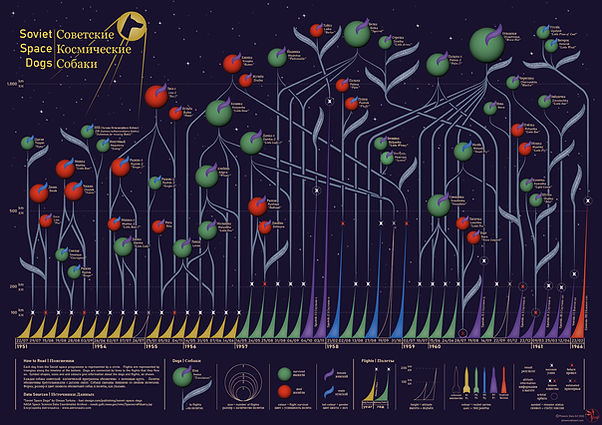 Your thoughts are important to us, and as we come close to the anniversary of the invasion, such an evil repugnant act, I would like to mention those I am often thinking of, old fan friends who are fighting now.
Kindrat, a fan since the Soviet time, a member of one of the clubs I organized (Pereval, 1988). He moved from Kyiv to Lviv, and after the war started he joined territorial defense, and now he is actually at the front line. Danila is another fan who I have known since the Eighties, he was a publisher and book seller and joined the army in the first days of the war. Olexander Surkov was a career officer with the Ukrainian Army, but is a Fan, writer, blogger, he rejoined twice, in 2014 and then rejoined in 2022 with this invasion. I think of them often, and welcome you all to think of Ukraine.
Fans engage and work hard here to support the effort, like Olena Glushchenko, fan and Lit-Teracon convention organizer who organized a whole project Varta to support the Ukrainian army, and one project is "One book for a soldier" to collect books and send them to the front line for Ukrainian soldiers for the times in between fighting.
The war is a theme of Art and Creativity, as well as Comics, and Art, Murals and support, we have seen a series of incredible art on our stamps,
Boris Groh (https://www.facebook.com/grohboris), author of the famous "Russian ship, go f…" continues to create art.
Igor Baranko's comic (https://www.instagram.com/igorbaranko/) was the ESFS Best Artist 2021 winner and he continues to support us as he lives now in Thailand.
Myroslav Latyk's film "Maksym Osa" a Ukranian Fantasy is available on Netflix. Witches, a mystical Dog Head, and stolen Royal Gold all feature in this work filmed by a Ukrainian film company.
When the war is over, we look forward to organizing more conventions.
We will welcome you all back here, to enjoy good company, and make many crafts in our colors.
Maybe even another Eurocon.
Just to mention, in 1990 our then very young fandom thought to get Worldcon, and we supported the Zagreb Worldcon bid for 1992.
Please wear the yellow or blue Ukraine colours!
We will have supporters distributing ribbons and remind ourselves that elsewhere fans fight against invaders.

Thank you for your support and thinking of us, it is very important.
Borys.
(Notes: Thanks to Sara Felix, Phoenix Data Art and James Bacon for their continued hard work and support. First names only or pseudonyms used to identify frontline fighters)