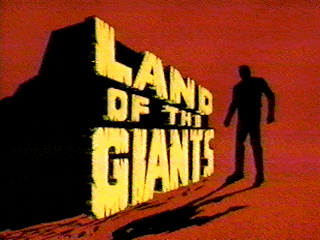 Actor Don Matheson, best known for playing one of the humans stranded in the Land of the Giants, died June 29 at the age of 84.
Set in the future – 1983 (!) – Irwin Allen's Sixties TV series Land of the Giants often involved rescuing one of the human crew who'd been captured by the giants. The series was one of the most expensive ever made, reportedly costing $250,000 per episode.
Matheson's genre credits include appearances in two other Irwin Allen productions, Lost in Space (two episodes) and Voyage to the Bottom of the Sea (one epsiode).
He also worked on General Hospital and primetime soaps Falcon Crest and Dynasty.