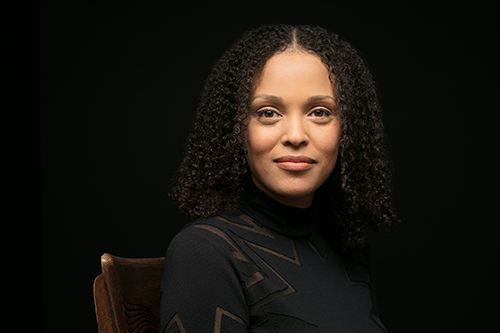 Jesmyn Ward is the recipient of the 2022 Library of Congress Prize for American Fiction. The award honors an American literary writer whose body of work is distinguished not only for its mastery of the art but also for its originality of thought and imagination.
Librarian of Congress Carla Hayden selected Ward as this year's winner based on nominations from more than 60 distinguished literary figures, including former winners of the prize, acclaimed authors and literary critics from around the world. "Jesmyn Ward's literary vision continues to become more expansive and piercing, addressing urgent questions about racism and social injustice being voiced by Americans," said Hayden. "Jesmyn's writing is precise yet magical, and I am pleased to recognize her contributions to literature with this prize."
Ward's work includes Sing, Unburied, Sing, a 2017 National Book Award winner known for its ghosts and magical realism. Her other books include Where the Line Bleeds, Salvage the Bones winner of the 2011 National Book Award, and the nonfiction memoir Men We Reaped, a finalist for the National Book Critics Circle Award, and the 2020 work Navigate Your Stars. Ward is also the editor of the anthology The Fire This Time: A New Generation Speaks About Race.
"I am deeply honored to receive this award, not only because it aligns my work with legendary company, but because it also recognizes the difficulty and rigour of meeting America on the page, of appraising her as a lover would: clear-eyed, open-hearted, keen to empathize and connect," Ward said. "This is our calling, and I am grateful for it."
Ward is one of only six writers to receive the National Book Award more than once and the only woman and Black American to do so. Ward was the recipient of a MacArthur Fellowship in 2017 and was the John and Renée Grisham Writer in Residence at the University of Mississippi for the 2010-2011 academic year. In 2018, she was named to Time Magazine's list of 100 most influential people in the world. At 45, Ward is the youngest person to receive the Library's fiction award for her lifetime of work.
[Based on a press release.]