(1) SFF A "FORM OF SUBVERSIVE ACTIVISM". Eugen Bacon's thoughtful review appears in the latest issue of Fafnir – Nordic Journal of Science Fiction and Fantasy Research, Volume 8, Issue 2 (Feb 2022): "Trends in Black Speculative Fiction".
… More than two decades after the publication of Dark Matter: A Century of Speculative Fiction from the African Diaspora (Thomas), black speculative fiction continues to rise as a powerful conversation in genre fiction, and increasingly tackles precolonial, colonial, and postcolonial themes pertaining to identity and culture, as well as feminist and queer themes pertaining to engaging with difference. Anthologies have become instrumental in the proliferating Afrofuturistic writing that heroes black people in stories from Africa and the diaspora, stories whose visibility is increasingly evident in award nominations and recommendations – for example 2021 Hugo nominee Ekpeki Donald Oghenechovwe, whose novella Ife-Iyoku won the 2020 Otherwise Award.

New Suns: Original Speculative Fiction by People of Color (Shawl) – in its showcasing of interracial and cross-cultural stories – may have stunned its publisher, editor, contributors, and readers by winning the 2020 Locus, World Fantasy, British Fantasy, Ignyte, and Brave New Words Awards. Casting a diverse range of new and established writers, including (among others) Tobias S. Bucklell, Minsoo Kang, Kathleen Alcalá, Alberto Yáñez, and Chinelo Onwual, and featuring a foreword by LeVar Burton, New Suns explored intergalactic stories, dream stories, song stories, coming-home stories, futuristic stories, and even self-aware stories that encapsulate person-of-colour chants full of longing and conviction of belonging and place. With the success of New Suns, it's no wonder that Solaris announced its acquisition of New Suns 2 for release in 2023 ("Solaris to Publish New Suns 2")….

… It is clear from just these select exemplars that publishers, authors, and readers alike have a steeping interest in black people's stories. Thanks to the internet, audio books, and ebooks, the world is in the heart of an ongoing digital revolution that continues to stagger traditional publishing and make best sellers as well as anthologies and collections from smaller presses cheaper and accessible to ravenous readers. As e-publishers and self-publishers create opportunities for writers and readers alike, and more awards recognise calibre and uniqueness, rather than the author's or publisher's muscle, black speculative fiction will continue to rise in global distribution, and be increasingly accessible. A reader has only to look for it in anthologies, collections, even award nominations….
(2) CRITTERS ANNUAL READERS POLL. The Critters Workshop, "for serious writers of Science Fiction, Fantasy, and Horror" is hosting its Annual Readers Poll, which honors print and electronic publications published during the past year. (Click here for the official rules.) There are 41 categories. Voting is open through January 14. View the Current standings at the link.
Novels pages: Horror | Romance | Science Fiction & Fantasy | Steampunk | Magical Realism | Positive Future | Erotica | Mystery | Thriller | Children's | Young Adult | All other |
Short Stories pages: Horror | Romance | Science Fiction & Fantasy | Steampunk | Magical Realism | Positive Future | All other | Anthologies page | Poems page | Nonfiction articles page | Nonfiction books page |
Other Categories: Artwork page | Book/e-book Cover Artwork page | Magazine/e-zine Cover Artwork page | Authors page | Poets page | Artists page | Book/e-book Editors page | Magazine/e-zine Editors page | Book Publishers page | Review site | Bookstore | Promotional Firms, Sites, and Resources page | Fiction 'zines page | Poetry 'zines page | Nonfiction 'zines page | Writers' Discussion Forum page | Writers' Workshop page | Writers' Resource/Information/News Source page |
(3) KGB. Fantastic Fiction at KGB reading series hosts Ellen Datlow and Matthew Kressel present Tochi Onyebuchi and Sarah Pinsker in a virtual event on Wednesday, January 19 starting at 7:00 p.m. Eastern. The readings will be live on YouTube, link to come.
Tochi Onyebuchi is a novelist and essayist, who won the World Fantasy Award, the Ignyte Award, and the New England Book Award for Fiction for his novella Riot Baby, a Nebula, Locus, and Hugo Award finalist. His works include the Beasts Made of Night and War Girls series, and the non-fiction book (S)kinfolk. His most recent novel is Goliath from Tordotcom Publishing. He lives in Connecticut.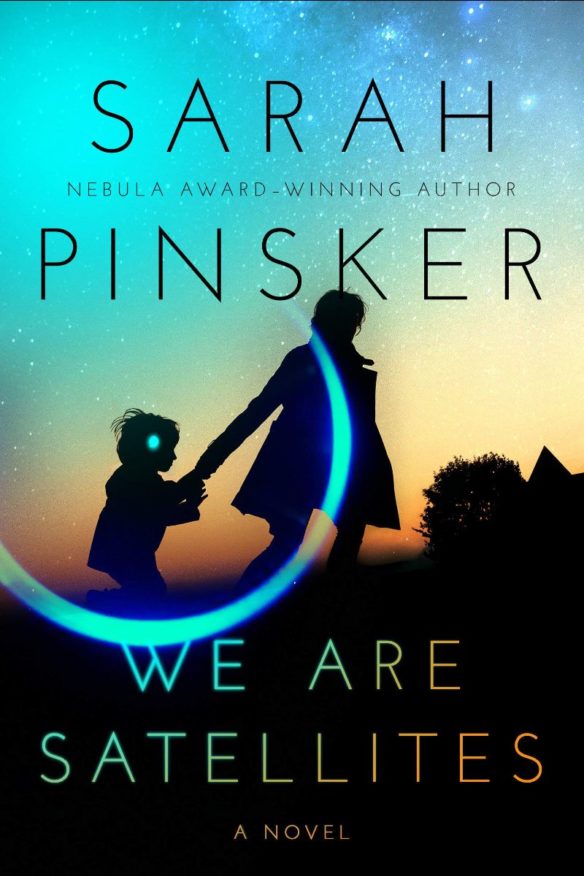 Sarah Pinsker is a writer of novels and short stories and everything in between. She has won three Nebulas, including best novel for A Song For A New Day in 2020 and best novelette for "Two Truths And A Lie," in 2021. Her most recent novel is We Are Satellites. She's also a musician with four albums to her name, including 2021's Something to Hold. She lives in Baltimore with her wife and two terriers.
(4) WINDY CITY. Doug Ellis notes the 21st Windy City Pulp and Paper Convention is just four months away. The event will be held May 6-8 at the usual venue, the Westin Lombard Yorktown Center, Lombard, Illinois.
We've sold out all 180 of our dealer tables, to dealers spanning the U.S., from Canada and the U.K. We'll be celebrating the 100th anniversary of pulp and comic publisher Fiction House.

At this point, we don't know what COVID requirements may be in place when the show takes place. Currently, masking would be required, but protocols may change during the next four months. We'll update those as we learn them.

As has been the case in years past, this year's convention will feature some incredible material in our estate auctions. Friday night (May 6), our auction will focus on material from the estate of legendary collector Robert Weinberg (including many more issues of Weird Tales and a complete run of Planet Stories), while on Saturday night, (May 7) material from the estate of Glenn Lord, literary agent for the estate of Robert E. Howard, takes center stage. In addition, we also will have a number of interesting items from other consignors.

The deadline to book your hotel room and receive the convention rate is 5:00 central on April 12, 2022. The link for con hotel reservations is here.
We hope to see you there!
(5) SECOND FÜNF. [Item by Martin Morse Wooster.] In the Washington Post, Elliot Ackerman reviews The Writer's Crusade: Kurt Vonnegut And The Many Lives Of Slaughterhouse-Five by Tom Roston. Roston argues that Vonnegut may have had undiagnosed PTSD from his experiences in World War II (including being a prisoner of war) and that Slaughterhouse-Five is an expression of his PTSD. Ackerman finds Roston's diagnosis unpersuasive and thinks Vonnegut's own descriptions of how war affected him are a better guide than Roston's posthumous diagnosis. "Book review of The Writer's Crusade: Kurt Vonnegut and the Many Lives of Slaughterhouse-Five by Tom Roston".
… This defiance of categorization is probably why I found myself bristling early on when Roston asserts that his book will seek to answer "whether or not 'Slaughterhouse-Five' can be used as evidence of its author's undiagnosed PTSD." This investigation, which animates much of Roston's book, seems misguided. Roston himself acknowledges the reductivism he's engaged in when he writes, "I imagine reducing his book to a clinical diagnosis or, perhaps worse, putting it in the self-help category, would make Vonnegut shudder." Indeed, I think it would. Nevertheless, Roston soldiers on, casting himself as part literary scholar and part psychoanalytic sleuth. He deconstructs "Slaughterhouse-Five" and the history around the book in search of incontrovertible proof that Vonnegut had what we would today call post-traumatic stress disorder, even though Roston acknowledges Vonnegut's consistent denials throughout his life that his wartime experiences left him traumatized….
(6) STAR TREK'S BRIDGE. SFGate's Victoria Sepulveda explains "Why 'Star Trek' made San Francisco the center of the universe".
…On top of that, San Francisco is a beautiful city with a major recognizable landmark, great for letting TV viewers know when an episode takes us from the far-flung reaches of the cosmos back to Earth.

But there are other naval cities and major Earth landmarks that could suit this purpose. What really made San Francisco special, Bernardi says, was its progressivism and diversity. Roddenberry was a liberal humanist, and San Francisco, out of all American cities in the 1960s, best captured the issues Roddenberry wanted to delve into in the show. It was a hub for the civil rights and anti-war movements, says Bernardi, who has studied Roddenberry's papers, which are collected at UCLA….
(7) DEL TORO INTERVIEW. [Item by Martin Morse Wooster.] I listened to this podcast Leonard and Jessie Maltin did with Guillermo Del Toro — Maltin on Movies: Guillermo del Toro. Del Toro is promoting Nightmare Alley (an excellent film I regard as horror-adjacent), but fantasy is never far from Del Toro's mind; two minutes into the podcast there's a discussion about whether Berni Wrightson or Richard Corben did better scary clown illustrations. Del Toro also says Forrest J Ackerman was his "godfather" because Famous Monsters of Filmland was a source of inspiration and education when he was a kid. Also credited is the great makeup artist Dick Smith, who was very generous with his time and met Del Toro at the train station when he took the train from Guadalajara to meet with the makeup master. Del Toro tries to follow Smith's example and give education and encouragement to young people getting started in the movie industry. Finally, he thinks that Doug Jones, who has a small role in Nightmare Alley and a major one in The Shape Of Water, is a protean talent who is our generation's Lon Chaney.
Del Toro's next project is an animated Pinocchio, developed as a collaboration with The Jim Henson Company.
Del Toro shares a lot of wisdom about movie production and life, in what I think is one of the Maltins' better episodes.
(8) DWAYNE HICKMAN (1934-2022). Actor Dwayne Hickman, best known as TV's Dobie Gillis, and for appearing in the Western comedy Cat Ballou, died January 9 reports the New York Times: "Dwayne Hickman, T.V.'s Lovelorn Dobie Gillis, Is Dead at 87". He had a couple of genre roles – if Dr. Goldfoot and the Bikini Machine (1965) counts, or else there's his appearance on an episode of Kolchak: The Night Stalker (1975).
(9) BOB SAGET (1956-2022). Actor Bob Saget, best known for his comedy sitcom work, died January 9. He worked on episodes of The Greatest American Hero (1983), Quantum Leap (1992), and Robot Chicken (2016), and voiced roles in the animated movies Madagascar (2005), and Casper's Scare School (2006).
(10) MEDIA BIRTHDAY.
1980 — [Item by Cat Eldridge.] Forty-two years ago, New York City public television station WNET's Experimental TV Lab project premiered their adaptation of The Lathe of Heaven. Based off the Ursula Le Guin novel of the same name, it was directed by David Loxton and Fred Barzyk. It should be noted Le Guin, by her own writings later, was involved in the casting, script planning, script editing, and filming of the production. Thus, we'll give scripting credits to Diane English, Ursula K. Le Guin and Roger Swaybill. Primary cast was Bruce Davison, Kevin Conway (earlier in Slaughterhouse-Five as Roland Weary) and Margaret Avery. It was budgeted at a quarter of a million dollars.
The Lathe of Heaven became one of the two highest-rated shows that season on PBS that year. Michael Moore writing for Ares magazine liked it saying that "The best science fiction, such as Lathe, examines humankind's place in the universe and the products and problems created by intelligence." It was nominated for a Hugo at Denvention Two which had Ed Bryant as Toastmaster, the year The Empire Strikes Back won. Audience reviewers at Rotten Tomatoes currently give a seventy-two percent rating.
The Lathe of Heaven is the most-requested program in PBS history. It took twelve years to clear up rights to rebroadcast it and that involved replacing the Beatles music with a cover band version. In 2000, The Lathe of Heaven was finally rebroadcast and released to video and DVD.
I've seen this version several times and remember as being rather well crafted but I've not the second version made twenty-two years later. Who here has seen that version?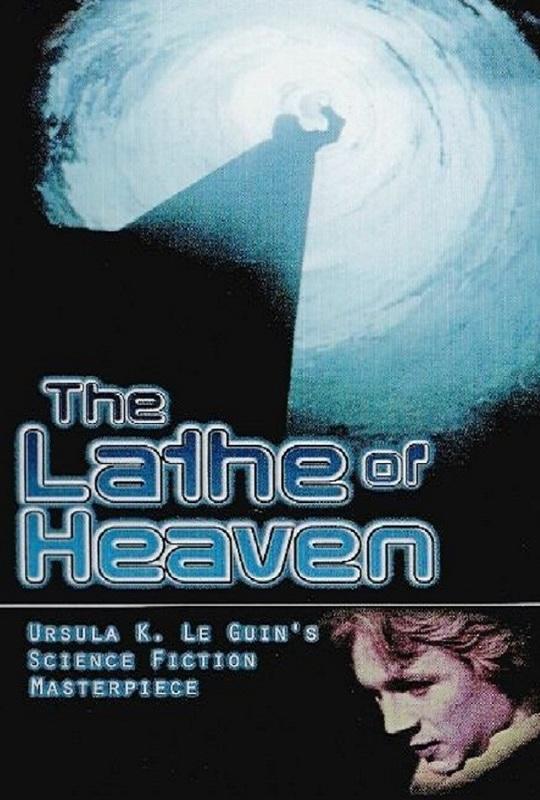 (11) TODAY'S BIRTHDAYS.
[Compiled by Cat Eldridge.]
Born January 9, 1890 — Karel Capek. [Spelled with Latin "c" because WordPress doesn't support the correct special character.] Author of the his 1936 novel War with the Newts and 1920 play R.U.R. (Rossum's Universal Robots), which introduced the word robot. R.U.R.was a dystopian work about a really bad day at a factory populated with sentient androids. ISFDB shows two additional works by him, Krakatit: An Atomic Fantasy and The Absolute at Large which I've not heard of. (Died 1938.)
Born January 9, 1908 — Simone de Beauvoir. You know who she is but likely don't know she wrote All Men Are Mortal (Les Hommes Sont Mortels in its original French)in 1946 which tells the story of Raimon Fosca, a man cursed to live forever. It'd be published in English in the States a decade later, and was adapted into a 1995 film of the same name. (Died 1986.)
Born January 9, 1925 — Lee Van Cleef. The Warden of the Prison in Escape from New York but he was best known for acting in Spaghetti Westerns. Genre wise, he was also Col. Stone in The Beast from 20,000 Fathoms, and Dr. Tom Anderson in Corman's It Conquered the World. (Died 1989.)
Born January 9, 1932 — Algis Budrys. I am trying to remember what I read by him and I think it was Some Will Not Die which I remember because of the 1979 Starblaze edition cover. I've also read and really enjoyed his Rogue Moon. Setting aside his work as a writer which was exemplary, he was considered one of our best genre reviewers ever reviewing for Galaxy, Magazine of Fantasy and Science Fiction, and wrote genre reviews even in the more mainstream Playboy. He edited a number of the L. Ron Hubbard Presents Writers of the Future anthologies which I'll admit I've not read any of. I should note his Tomorrow Speculative Fiction prozine was quite excellent. (Died 2008.)
Born January 9, 1950 — David Johansen, 72. He's the wisecracking Ghost of Christmas Past in the oh-so-perfect Scrooged, he played Halston in Tales from the Darkside: The Movie in "The Cat from Hell" episode, and he appeared as a character named Brad in Freejack. I think the brief Ghost of Christmas Past riff in the aforementioned Scrooged is enough to earn him as Birthday Honors here.
Born January 9, 1955 — J.K Simmons, 67. You may know him as J. Jonah Jameson in the various Spider-Man films but I find his more interesting genre role to be as Howard Silk in the Counterpart series where he plays two versions of himself in two versions of parallel Berlins in a spy service that may or may not exist. He also portrayed Commissioner James Gordon in Justice League.
Born January 9, 1956 — Imelda Staunton, 66. Voice of the Snow Queen in The Snow Queen's Revenge, A Nurse in Shakespeare in Love, Polly in A Midsummer Night's Dream, Dolores Jane Umbridge In Harry Potter and the Order of the Phoenix and in Harry Potter and the Deathly Hallows as well and Knotgrass in Maleficent and the sequel.
Born January 9, 1957 — Greg Ketter, 65. A Minneapolis SF Bookstore owner, DreamHaven to be precise, and con-running fan as well. He is a member of MN-Stf. He's been involved in myriad regionals and Worldcons. He's chaired Minicons and World Fantasy Conventions alike.
(12) COMICS SECTION.
(13) SEÑORITA RIO CREATOR. The work of Lily Renée was part of the "Three with a Pen" exhibit at the Austrian Cultural Forum New York that ended in September. Although the exhibit is over, much material remains online, including a trailer.
Lily Renée

The only child of a well-to-do family, Lily Renée Willheim discovered drawing early, creating opulent fantasy worlds with mythical creatures. As a result of the so-called "Anschluss", her father lost his job, her school friends were no longer allowed to play with her, and, like many, the family endured a variety of hardships. In 1939, at age seventeen, her parents put her on a children's transport bound for England where she briefly stayed with a British family.

She reunited with her parents in New York City in 1940, where she lives today. After studying at the Art Students League and School of the Visual Arts, she was hired by comic book publishers. An exception in the male-dominated field, she created illustrations for several comic books including Señorita Rio, a glamorous Brazilian secret agent fighting the Nazis, the comedy duo Abbott and Costello, and others. Her later works include children's books, decorative motifs, and textile designs. In 2007, Lily Renée attended Comic-Con in San Diego to receive their Inkpot Award and was inducted into the Hall of Fame of Friends of Lulu, an organization promoting women in comics. She celebrates her 100th birthday this year.
Read more about her in The Forward: "This female comic book artist was unknown for decades".
Like the comic superheroes they invented, the Jewish creators of the characters often had secret identities – at least different names. Superman creators Joe Shuster and Jerome Siegel used the pseudonyms Joe Carter and Jerry Ess. Bob Kane, born Robert Kahn, created Batman. Jack Kirby, the pen name of Jacob Kurtzenberg, concocted Captain America.

Although lesser known, the comic book heroine Señorita Rio was Hollywood starlet Rita Farrar by day and Nazi-fighting secret agent by night. The artist who drew Rio's action-packed panels in the 1940s, and signed as L. Renee, lived a sort of double life, too.

"Everybody assumed I was a man," artist Lily Renee Phillips has said of the fan mail she received at the time, which was always addressed to "Mr. Renee." Fans knew neither Renee's gender nor her incredible origin story, which rivaled the plotline of Señorita Rio….
(14) DISNEY'S INSPIRATION. In the Washington Post, Philip Kennicott reviews "Inspiring Walt Disney: The Animation of French Decorative Arts," an exhibition at the Metropolitan Museum of Art. "Walt Disney's fascination with France explored in Metropolitan Museum's 'Inspiring Walt Disney'"
I have watched more Disney princess films in the past few weeks than in the entirety of my first five decades on the planet. As a citizen of American popular culture, I enjoy their grace and charm. But as a citizen of this thing called the American republic, with its roots in revolution and its rhetoric of equality, I find them often surreal. Isn't it odd — and perhaps even wrong, in some deeper ethical sense — that Americans are addicted to these gilded fantasies of privilege?A fascinating exhibition at the Metropolitan Museum of Art explores something that is hiding in plain sight if you watch Disney cartoons closely: the curious affinity for all things French, especially the trappings of French aristocracy.

The curators of "Inspiring Walt Disney: The Animation of French Decorative Arts" are upfront about one basic fact: Walt Disney made his movies for a very different audience than that for which the artisans of the French rococo produced their dazzling luxury objects….
(15) EFFECTS OF CHINA CENSORSHIP ON INTERNET AND TECH. According to the New York Times, "As Beijing Takes Control, Chinese Tech Companies Lose Jobs and Hope".
…Beijing wants its cyberspace to become a tool of governance and national rejuvenation. And it will penalize anyone who fails to serve the goal.

In mid-December, the country's internet regulator said it had ordered platforms to shut down more than 20,000 accounts of top influencers in 2021, including people who spoke ill of the country's martyrs, entertainers involved in scandals and major livestreaming stars.

Alibaba was slapped with a record $2.8 billion antitrust fine in September. That was followed by a $530 million fine of Meituan, the food-delivery giant, a month later.

Weibo, China's Twitter-like platform, was fined 44 times between January and November. Douban, the popular film- and book-reviewing site, was fined 20 times.

Li Chengdong, an e-commerce consultant who invests in start-ups, said some consumer internet companies he owned were struggling with higher compliance costs. "To stay on the safe side, they have to be stricter in compliance than what the government requires," he said….
(16) ONLY HOW MANY SHOPPING DAYS LEFT? Sold by The Bodleian Library in Oxford, England, these Christmas Cards that look like book covers. Click through the slideshow to see all four examples.
[Thanks to JJ, John King Tarpinian, Andrew Porter, Doug Ellis, Chris Barkley, John A Arkansawyer, Mlex, Michael Toman, Cat Eldridge, Mike Kennedy, and Martin Morse Wooster for some of these stories. Title credit belongs to File 770 contributing editor of the day Soon Lee.]