The Libertarian Futurist Society has announced five finalists for the Best Novel category of the 41st annual Prometheus Awards.

The Best Novel winner will receive a plaque with a one-ounce gold coin. An online awards ceremony is planned for later this year at a time and venue to be announced.

Here are the five Best Novel finalists, listed in alphabetical order by author:

• Who Can Own the Stars? by Mackey Chandler (Amazon Kindle):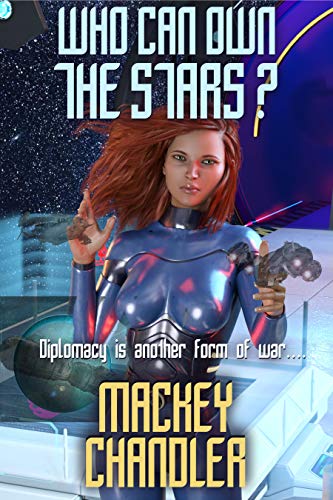 Emancipation is the overall unifying theme in this story, part of a series about a human future in space. The multiple plotlines and large cast of interesting characters incorporate emancipation of children from their parents (many principal characters are minors emancipated formally, in space, or de facto, on Earth) and of space colonists from the governments of Earth – an analogy that helped inspire the American revolution. The central focus of this novel, the latest in Chandler's April series, is the colonists' efforts to limit American military presence in space, both as a proven threat to their own rights and as a risk of provoking war if they venture beyond the solar system.
• Storm between the Stars, by Karl K. Gallagher (Kelt Haven Press):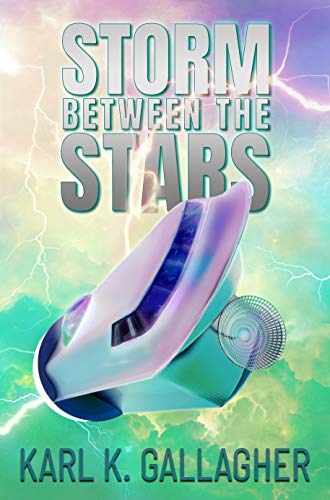 The first volume of Gallagher's Fall of the Censor series explores a vast interstellar polity's use of narrative control and memory-holing to cement power. Merchants in a ship from an isolated group of solar systems discover a new hyperspatial route to regain long-lost contact with the rest of humanity. They must deal with a centralized human empire founded on a fictitious history while establishing trade relations with businesses that operate through family ties and underground barter. Gallagher offers a timely cautionary tale about official truth, censorship, and the denial of history, while exploring strategies for economic survival and the pursuit of knowledge under a repressive government.
• The War Whisperer, Book 5: The Hook, by Barry B. Longyear (Enchanteds):
In one of the rare novels to imagine a fully libertarian society and attempt to do so realistically, Longyear imagines a near future in which the Mexican government's bungled response to a devastating Category 5 hurricane prompts the people  of the border state of Tamaulipas to secede, declaring themselves an anarcho-libertarian freeland. The protagonist, Jerome Track, must first decide whether the freeland is worth his commitment, and then develop  an innovative strategy for its defense. In the fifth book of Track's autobiography, Longyear grapples with how a society that refuses to use coercion against its people can defend itself against military aggression, developing an intriguing and plausible solution.

• Braintrust: Requiem, by Marc Stiegler (LMBPN Publishing):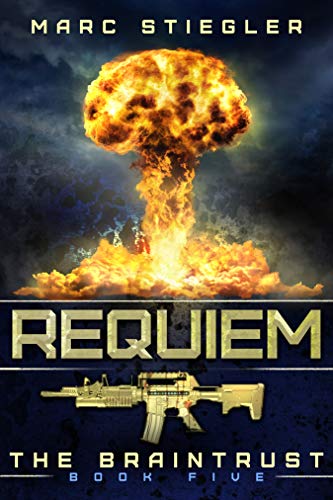 A Great-Depression-scale crash of the world economy sparks an unholy alliance by socialist and fascist governments and their attack via three overwhelming fleets against a community of liberty-loving, tech-savvy seastead citizens in this adventurous, high-spirited, fast-paced and funny saga, the culminating fifth novel within the explicitly libertarian Braintrust Universe series. The struggle to preserve continued freedom and independence of the archipelago – with its highly innovative biotech, materials science, power generation and life-saving genetic engineering – is the central focus of the suspenseful and terrifying but also lighthearted finale, a fast-paced sequel to Stiegler's previous Prometheus-nominated Braintrust novels  (Ode to Defiance, Crescendo of Fire and Rhapsody for the Tempest.)
• Heaven's River, by Dennis E. Taylor (Amazon):
Set in a future where the uploaded consciousness of a single programmer named Bob has changed, developed and drifted among 24 generations of replicants spreading through the galaxy as a non-coercive collective, Book 4 in the Bobiverse offers a new beginning beyond the original trilogy. The complex, far-flung and humorous saga alternates between an early Bob's interstellar search for a long-lost replicant named Bender, sparking the discovery of an alien civilization and growing threats of civil war sparked by a younger generation of self-styled Starfleet fans who embrace a radical view of the Prime Directive. The novel raises questions about voluntarism, coercion, the freedom to disagree, and how cooperation can provide innovative and non-aggressive solutions to problems. 
LFS members also nominatedthese 2020 works for the Best Novel category: Assassin: High Ground, by Doug Casey and John Hunt (Highground Books); Ready Player Two, by Ernest Cline (Ballantine); Attack Surface,  by Cory Doctorow (TOR); The Pursuit of the Pankera: A Parallel Novel about Parallel Universes, by Robert Heinlein (Phoenix Pick, CAEZIK SF & Fantasy); Situation Normal,  by Leonard Richardson (Candlemark & Gleam); and Network Effect: A Murderbot Novel, by Martha Wells (TOR/MacMillan.) 
All LFS members have the right to nominate eligible works for the Prometheus Awards. The Prometheus Award finalists for Best Novel are selected by a 12-person judging committee. Following the selection of finalists, all LFS upper-level members (Benefactors, Sponsors and Full members) read and vote on the Best Novel finalist slate to choose the annual winner.

Membership in the Libertarian Futurist Society is open to any science fiction fan interested in how fiction can promote an appreciation of the value of liberty.
The Prometheus Award, sponsored by the Libertarian Futurist Society (LFS), was established and first presented in 1979, making it one of the most enduring awards after the Nebula and Hugo awards, and one of the oldest fan-based awards currently in sf.
The LFS says these are the kinds of work recognized by the Prometheus Award –
For more than four decades, the Prometheus Awards have recognized outstanding works of science fiction and fantasy that dramatize the perennial conflict between Liberty and Power, favor voluntary cooperation over institutionalized coercion, expose the abuses and excesses of coercive government, critique or satirize authoritarian ideas, or champion individual rights and freedoms as the ethically proper and only practical foundation for peace, prosperity, progress, justice, mutual respect, and civilization itself.
A full list of past Prometheus Award winners in all categories is here. For reviews and commentary on these and other works of interest to the LFS, visit the Prometheus blog.
[Based on a press release.]