(1) DECREASE YOUR PILE. Matt at Runalong the Shelves has unleashed "The 2023 Booktempter's TBR reduction challenge" with 12 sets of different monthly themes to trim that backlog of things you've picked to read.
After a lot of people enjoyed last year's challenge then I am going to give you some more little monthly prompts. Some familiar and some new to help get that TBR pile reduced! I care you see!

It has three simple rules

1 – It applies to your TBR pile as per 23.59 31/12/2022 no new books post this date can be used (but of course you can subsequently add more to your TBR piles I am not cruel)

2 – If you are a book blogger no ARCs! Sorry, but this is to cut down your own self-induced TBR.

3 – You can do one challenge a month (or more if you fancy my stretch goals) but you only have to do twelve in a year and while I am applying some very loose monthly themes. You could do this in a sprint or just when you feel like it ?
For example, the "January TBR Reduction Challenge":
January's Challenge is fairly standard – you have my permission to read the last book you bought!

This is how TBRs form – we buy book; then place on shelf; read another book instead. This month – is no longer about delayed gratification. No book diet for us in January. Pick that tale up and allow yourself the pleasure of reading it. Who knows this could become a habit to start the rest of the year!
(2) OF ALL THE BRASS. "England's Booker Prize Asks Public To Name Its Trophy" — and Publishing Perspectives boosts the signal. There's a jury assigned to winnow the suggestions, so don't expect to see "Prizey McPrizeface" on the shortlist.
… The public is being asked now to put forward ideas for the statuette's name. And even in naming a trophy, yes, there will then be a shortlist of six names. Chosen by a jury. This must be how even the daily lunch menu is decided in the offices of our myriad publishing and book awards….
(3) OCTOTHORPE. In episode 75 of the Octothorpe podcast, "Optimus Prime But for Books" —
John Coxon wants to play, Alison Scott has met lots of authors, and Liz Batty is a womble. We discuss Locus and Amazon's decisions about Kindle Publishing for Periodicals before diving into the bewildering state of the Chengdu Worldcon. Listen here!
(4) NYRSF READINGS. The New York Review of Science Fiction readings series resumes online with guest author Jonathan Carroll. Long into host Jim Freund's YouTube page on Sunday, January 22 at 1:00 p.m. Eastern.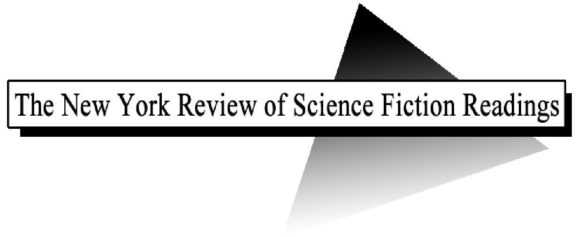 Jonathan Carroll is an American fiction writer primarily known for novels that may be labeled magic realism, slipstream or contemporary fantasy. He has lived in Austria since 1974, hence this month's Sunday matinee in NYC, which will be 7 PM in Vienna.

Carroll's short story, "Friend's Best Man", won the World Fantasy Award. His novel, Outside the Dog Museum, won the British Fantasy Award and his collection of short stories won the Bram Stoker Award. The short story "Uh-Oh City" won the French Grand Prix de l'Imaginaire. His short story "Home on the Rain" was chosen as one of the best stories of the year by the Pushcart Prize committee. Carroll has been a runner-up for the World Fantasy Award, the Hugo, and British Fantasy Awards.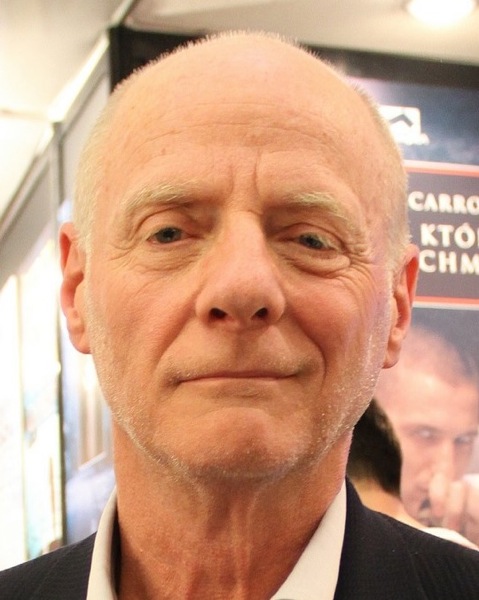 (5) TO THE BONE. "ComiXology Gutted by Amazon Layoffs, Former Staff Worry For the Service's Future" reports CBR.com.
Social media conversation around ComiXology erupted on Jan. 18 after major redundancies were reported at the Amazon-owned company.

According to Amazon journalist Jason Del Ray, Amazon retail CEO Doug Herrington issued a note notifying employees of the layoffs in the morning, emphasizing that it was "an important part of a wider effort to lower our cost to serve so we can continue investing in the wide selection, low prices, and fast shipping that our customers love." While ComiXology was not specifically mentioned in the report, employees of the digital comics company clarified on Twitter that they had been affected. ComiXology founders David Steinberger and John D. Roberts chimed in, noting that they were saddened over the loss of jobs.

… Scott McGovern, who previously worked as a program manager at ComiXology for a decade, posted a Twitter thread in the aftermath of the layoffs. McGovern estimated that "at least 50% of the staff have been let go," and added that the number might be as high as 75%. McGovern also wrote that he was "not optimistic" about the future of digital comics at Amazon despite the best efforts of ComiXology staff…
(6) UTTER CHAOS. "Star Trek: Picard Season 3 Will Introduce a New Computer Voice" warns Gizmodo.
Since Majel Barrett sadly passed in 2008, Star Trek has turned to a plethora of alternatives to create new voices to match her iconic role as generations of computers across the Trek franchise. But now as Picard pulls us more and more into the 25th century timeline, it's leaving Barrett's legacy behind.

Speaking on Twitter recently, showrunner Terry Matalas confirmed that Picard's final season—which will bring us the further into an early 25th-century timeline that, aside from Discovery slingshotting far into the future, none of the other contemporary Trek shows have explored yet—will introduce not one, but two new computer voices. One will be the voice of civilian systems, and another will become the de facto Starfleet computer voice across the Federation….
(7) A RARE KIND WORD ABOUT AI. "'Jung_E' on Netflix: A Beautifully Heartrending Sci-Fi Thriller" is CNET reviewer Jennifer Bisset's verdict.
A dash of class warfare and a heartrending parent-child connection brought a unique spin to 2016 zombie horror Train to Busan. Now South Korean director Yeon Sang-ho is turning his hand to a sci-fi thriller, setting Jung_E in a dystopian Earth marshaled by AI robots. In a similar vein to his zombie offering, Yeon is mainly focused on the human heart amid the action. This mother-daughter tale is driven by sacrifice, unanswered questions and the tragic price of survival.

That core preoccupation leads to an almost poetic — and moving — take on the creation of AI robots….
(8) LEE EMMETT (1942-2023). Lee Emmett, wife of author John Varley, died of cancer on January 13. It had spread to many parts of her body before it was discovered fairly recently – "The oncologist said she may have had cancer with no symptoms for as long as a year," wrote Varley in an email to subscribers.
…On Thursday Mary-Beth and Lee's son, Tom, got me into the hospital and to her room in a wheelchair. Her grand-kids had been in earlier. We talked for a while. She said she loved me, and I said I loved her back. And less than 24 hours later, she was gone…
He also said:
…I have no idea what I'm going to do now. There are a million things that need doing, and I don't have the enthusiasm for any of them. I guess time will soften the blow, but there are no signs of it yet.

I'm not going to ask for money. I still remember how many of you came through for me after my heart surgery, and thank you, one and all. But I will point out that there is a yellow button on the home page at www.varley.net that says DONATE. It's there because Spider Robinson said he had such a button on his page, and from time to time it had come in handy at a bad time. So it has been with me. I am retired now, and my collected works bring in little enough at this stage in my career. We have been getting by on social security and small donations here and there. Now Lee's SS will be gone. I know I'll make it, one way or another. Know that I am grateful to all you faithful readers, and always will be. My life has been good, and I still have a little ways to go.
(9) MEMORY LANE.
1984 — [Compiled by Cat Eldridge.] Tom Robbins' Jitterbug Perfume
New Orleans is featured in any number of genre novels and I'm sure that I'll be featuring yet more quotes here from those novels here. One of my favorite culinary quotes about this city comes from Tom Robbins' Jitterbug Perfume, a novel first published by Bantam thirty nine years ago.
Though it takes place in multiple eras and locations, two of its memorable passages are set in New Orleans including the reason that gives the novel its title.
A stage production of Jitterbug Perfume was produced in Seattle at Cafe Nordo fourteen years ago.
Now here's the quote I like…
The minute you land in New Orleans, something wet and dark leaps on you and starts humping you like a swamp dog in heat, and the only way to get that aspect of New Orleans off you is to eat it off. That means beignets and crayfish bisque and jambalaya, it means shrimp remoulade, pecan pie, and red beans with rice, it means elegant pompano au papillote, funky file z'herbes, and raw oysters by the dozen, it means grillades for breakfast, a po' boy with chowchow at bedtime, and tubs of gumbo in between. It is not unusual for a visitor to the city to gain fifteen pounds in a week–yet the alternative is a whole lot worse. If you don't eat day and night, if you don't constantly funnel the indigenous flavors into your bloodstream, then the mystery beast will go right on humping you, and you will feel its sordid presence rubbing against you long after you have left town. In fact, like any sex offender, it can leave permanent psychological scars.
(10) TODAY'S BIRTHDAYS.
[Compiled by Cat Eldridge.]
Born January 19, 1809 — Edgar Allan Poe. I've got several sources that cite him as an early root of SF. Anyone care to figure that out? Be that as it may, he certainly wrote some damn scary horror — ones that I still remember are "The Murders in the Rue Morgue," "The Tell-Tale Heart," and "The Masque of the Red Death." (Died 1849.)
Born January 19, 1930 — Tippi Hedren, 93. Melanie Daniels in Alfred Hitchcock's The Birds which scared the shit out of me when I saw it a long time ago. She had a minor role as Helen in The Birds II: Land's End, a televised sequel done thirty years on. No idea how bad or good it was. Other genre appearances were in such films and shows as Satan's Harvest, Tales from the Darkside, The Bionic Woman, the new version of Alfred Hitchcock Presents and Batman: The Animated Series,
Born January 19, 1932 — Richard Lester, 91. Director best known for his 1980s Superman films. He's got a number of other genre films including the exceedingly silly The Mouse on the Moon, the stellar Robin and Marian which may be my favorite Robin Hood film ever, and an entire excellent series of Musketeers films. He also directed Royal Flash based on George MacDonald Fraser's Flashman novel of that name which Kage was very fond of.
Born January 19, 1940 — Mike Reid. He's a curious case as he's been in a number of SFF roles, usually uncredited, starting with a First Doctor story, "The War Machines" and including one-offs for The Saint, The Champions and Department S. He is credited as playing Frank Butcher in Doctor Who: Dimensions in Time. (Died 2007.)
Born January 19, 1958 — Allen Steele, 65. Best, I think, at the shorter length works as reflected in his three Hugo wins: the first at LA Con III for his "The Death of Captain Future", the second for his "…Where Angels Fear to Tread" at BucConeer and his third for "The Emperor of Mars" at Renovation. Not to say that you should overlook his novels and future history series beginning with The Jericho Iteration, which is well-worth your time.
Born January 19, 1961 — Paul McCrane, 62. Emil Antonowsky in RoboCop whose death there is surely a homage to the Toxic Avenger. A year later, he'd be Deputy Bill Briggs in the remake of The Blob, and he played Leonard Morris Betts in the "Leonard Betts" episode of the X-Files.
Born January 19, 1981 – Bitsie Tulloch, 42. She's best known for her role as Juliette Silverton on Grimm. (I saw the first three seasons I think. It's rather good.) She played Lois Lane in the Elseworlds event which she reprised during the Crisis on Infinite Earths event a year later on Flash and the other series.
Born January 19 — Oghenechovwe Donald Ekpeki. Nebula winner for "O2 Arena" (2022) and Otherwise Award winner for "Ife-Iyoku, the Tale of Imadeyunuagbon" (2021), Ekpeki is an African speculative fiction writer and editor in Nigeria. He has also been a finalist for multiple Hugos, and a nominee for many other awards. He edited and published the Bridging Worlds anthology, the first ever Year's Best African Speculative Fiction anthology (2022 World Fantasy Award winner), and co-edited the Africa Risen and Dominion (2021 British Fantasy Award) anthologies. He founded Jembefola Press and the Emeka Walter Dinjos Memorial Award For Disability In Speculative Fiction. (OGH)
(11) ON THE SINISTER SIDE. Publishers Lunch reports the acquisition of an interesting-sounding mystery pastiche.
NYT bestselling author Claudia Gray's THE PERILS OF LADY CATHERINE DE BOURGH, the first of two new mysteries set in the world of Jane Austen's England featuring the son of Elizabeth Bennet and Mr. Darcy and the daughter of Catherine and Henry Tilney, who have grown up to be amateur sleuths in the vein of Dorothy Sayers' Lord Peter Wimsey and Harriet Vane, and who are summoned by the imperious Lady Catherine to investigate sinister attempts on her life.
(12) SCRAMBLED IN STONE. Gizmodo knows where to look for a Mesozoic breakfast: "Nearly 100 Titanosaur Nests, Complete With Fossilized Eggs, Found in India".
…Besides conjuring the idea of a double-yolked titanosaur omelet (was I the only one thinking about that?), the pathological eggs indicate titanosaurs may have produced eggs sequentially, like modern birds….
(13) ALL THAT REMAINS. "Star graveyard revealed in super-clear image of the Milky Way" in Nature.
Astronomers have discovered the remains of nearly two dozen exploding stars in the Milky Way, thanks to detailed radio observations that could unveil many more such events in the Galaxy.

A star in the Milky Way is expected to explode as a supernova roughly at least once every 100 years. These violent explosions — the dramatic final throes of massive stars as they exhaust their fuel — can eject vast clouds of dust and gas to locations many light years from the star. Such 'supernova remnants' can persist for thousands of years before dissipating. Studying these remnants can reveal useful information about the Galaxy, because they often contain heavy elements that give rise to other stars, planets and even life itself.

Hundreds of such remnants have been found across the Milky Way, but astronomers think that they have observed only about one-fifth of the total number….
(14) I SCREAM, YOU SCREAM. Scream 6 will be released in theaters on March 10.
Following the latest Ghostface killings, the four survivors leave Woodsboro behind and start a fresh chapter. In Scream VI, Melissa Barrera ("Sam Carpenter"), Jasmin Savoy Brown ("Mindy Meeks-Martin"), Mason Gooding ("Chad Meeks-Martin"), Jenna Ortega ("Tara Carpenter"), Hayden Panettiere ("Kirby Reed") and Courteney Cox ("Gale Weathers") return to their roles in the franchise
(15) ON THE ROAD AGAIN. Here's a trailer for The Wandering Earth 2, announced as "coming soon" to the U.S. and Canada.
​​In the near future, after learning that the sun is rapidly burning out and will obliterate Earth in the process, humans build enormous engines to propel the planet to a new solar system, far out of reach of the sun's fiery flares. However, the journey out into the universe is perilous, and humankind's last shot at survival will depend on a group of young people brave enough to step up and execute a dangerous, life-or-death operation to save the earth.
[Thanks to Andrew Porter, Michael Toman, Cat Eldridge, BravoLimaPoppa, SF Concatenation's Jonathan Cowie, Mike Kennedy, John King Tarpinian, and Chris Barkley for some of these stories. Title credit belongs to File 770 contributing editor of the day Daniel Dern.]