By Daniel Dern: On Thursday, November 8, I had the rare pleasure of going to two SF-adjacent events. (They were also similarly adjacent in two other ways.)
In the morning, I went to see former astronaut Jeff Hoffman talk about his participation in the space program, being on five flights, including doing two EVA repairs — including one on the Hubble.
He started his talk from growing up in Brooklyn, and, unsurprisingly, reading science fiction.
The event, "Torah in Orbit: A Jewish Journey in Space," was at the temple we belong to — not surprisingly, since Hoffman was talking about, among other things, bringing various Jewish artifacts as part of his allotted "personal stuff" box, including a (very small) Torah, and reading from one of the scroll pages while in orbit. (Since there was no way to ensure a specific launch date, rather than study the portion of Torah read during a specific week, he opted to read from the very beginning of Genesis.
Hoffman was in town being filmed (at the Charles Hayden Planetarium at Boston's Museum of Science) as part of the Space Torah film (http://spacetorahproject.com).
Fun stuff!
And then late afternoon, over at MIT, comic book writer Brian Michael Bendis spoke at the "The 2018 Julius Schwartz Lecture", a free, open-to-all event.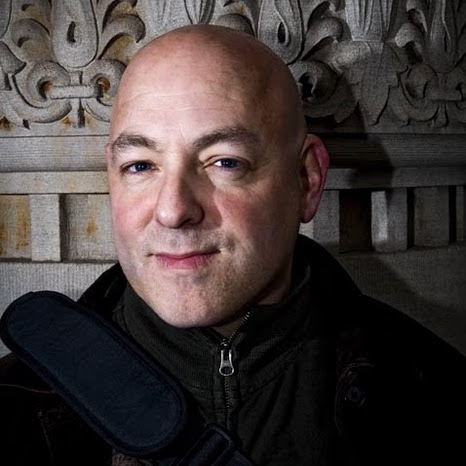 Bendis has done LOTS of comics, including Powers, and creating Ultimate Spider-Man (both the Peter Parker and creating Miles Morales). At Marvel, he's also done Daredevil, Jessica Jones, Avengers, X-Men, and much, much more, and he recently moved over to DC, taking over Superman.
Although billed as a lecture, the event was mostly an interview — conducted by the award-winning fiction and comic book writer Marjorie Liu. Filers may recognize her name as author of Monstress, the 2017 and 2018 Hugo winner for Best Graphic Story. She's also written X-Men, Black Widow, X-23 and other Marvel comics, along with a bunch of fiction.
It was a great event — it was more like listening to two colleagues converse, rather than a more traditional speech.
You can watch and listen to the full event here
Like I said, a doubly SF-adjacent day. And free, even!