(1) GRRM HAS COVID. Yahoo! reports "George R.R. Martin Caught COVID at Comic-Con, Is Quarantined With Sniffles 'In a Four-Star Hotel'". Martin speaks about it in a nine-minute video below. The precautions he was taking, discussed before SDCC at Not a Blog, such as sharply limiting his in-person appearances there, were not enough, it seems.
George R.R. Martin caught COVID during his trip last week to Comic-Con, the "Game of Thrones" author said Wednesday night in a YouTube video, and is quarantining in a Los Angeles hotel with mild sniffles.

"I've had worse colds, so I hope it will stay that way," Martin said, with a barely detectable rasp in his voice. "After this quarantine period I will be able to get on with various things."

Martin noted that he'd be missing a "House of Dragons" premiere event that night in North Hollywood, where HBO content chief Casey Bloys later told the crowd that Martin was absent because of a positive COVID test that morning.

"I wouldn't worry too much about me, I seem to be fine," said Martin, who seemed genuinely disappointed to be missing the various Los Angeles events he was in town for. "I will say, if you're going to have to go and quarantine, a four-star hotel is a pretty good place to do it."
(2) DREAMHAVEN. Artist Mark Bode posted a photo of the finished DreamHaven Bookstore wall mural on Facebook.
David Dyer-Bennet also has a gallery of photos he took of the wall on his Facebook page.
(3) RPG'S RACIST DESCRIPTIONS EXPOSED. [Item by Cora Buhlert.] TheGamer reports the upcoming tabletop RPG Star Frontiers: New Genesis by TSR Hobbies (which is not the real TSR) contains some grossly – and I do mean grossly – racist content: "TSR's Leaked Star Frontiers: New Genesis Playtest Contains Racist Descriptions".
…The Star Frontiers: New Genesis playtest has been leaked by NoHateInGaming. They shared pictures from the game's rules that detail a "Negro sub-race", describing them as a "Tall thick bodied dark skinned brown-eyed race with large strength average intelligence ALL Attributes are in the 10+ range except intelligence which is maximum a +9". That poor writing is all Star Frontiers: New Genesis, by the way.

This is a deeply racist characterisation of Black people, rooted in colonial eugenics. There are further causes for concern in the leaked images. The Nordic race – not marked as a "sub-race" – has "exceptional attributes and powers ALL attributes are in the 13+ range."…
(4) SPSFC 2022 CALL FOR ENTRIES. The second annual Self-Published Science Fiction Competition is canvassing the world for entries. The posted deadline to submit books is July 31. Here are some of the requirements.
i) No book that was entered in a previous SPSFC can be reentered .
ii) The book must be #1 in a series or a stand-alone.
iii) The book must actually be self-published(*) by the start date, not something you're considering self-publishing in future.
iv) It must be a sci-fi book. Underscored must. No pretending.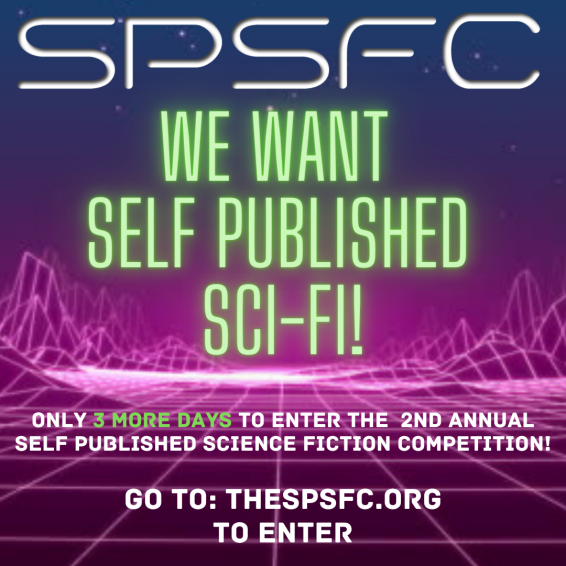 (5) THE NEW KRAZY KAT BOOK. [Item by Daniel Dern.] From Taschen, the publisher doing the Complete Little Nemo that I recently wrote about ("Finding A More Complete (Little) Nemo — Upcoming Bargain Book Alert, Plus A Few Snakes-Hands And Rabbit-Holes"), comes George Herriman: The Complete Krazy Kat in Color 1935-1944 (listing seen in the latest email from Bud's Art Books, where it's available for $185.)
A 632-page hardcover, "just a little smaller than the original published Sunday page size." (11.8 x 17.3 in., 14.20 lb.) Includes "a 100-page illustrated introduction by Alexander Braun in a special carrying-case/box." (See a 16-page slideshow of the art at the Taschen Books site.)
At this price — reasonable enough given the book size and contents — I'm going to pass at least for now (and I'm prepared to have missed my chance) (I've got enough Krazy Kat on hand, albeit in the less-than-humongous size), but other Filers may feel differently. (Is your credit card twitching at you, Chris B?)
Related trivia: Herriman is also known for — that's how I learned about him, in fact — his illustrations for Don Marquis' "archie and mehitabel" books (which in turn I learned about by listening to the late, great Jean Shepherd read from them in his 45-minute late-night shows, along with listening to his readings of Robert Service, and, of course, Shep's own inimitable stories and meanderings.
(6) ARE THEY WATCHING THEIR SCALES? Tor / Forge Blog took their question straight to the internet authority: "What Burrito Would You Feed a Dragon? John Scalzi Answers!"
As an internationally renowned expert on burritos, I have been asked by the folks at Tor to essay perhaps the most important question of this or any other time in our shared cultural history:

What Burrito Would You Feed a Dragon?

And the answer is: Well, obviously, it would depend. Dragons come in all shapes and sizes and personal proclivities. It's time to acknowledge that, just like people, they will have their own idiosyncratic tastes and preferences. Let me take five examples of dragons from history and literature and song, and suggest some possible burrito pairings….
(7) MASTERS IN BUSINESS ANNIHLATION. Cora Buhlert posted another "Non-Fiction Spotlight" today for Management Lessons from Game of Thrones: Organization Theory and Strategy in Westeros by Fiona Moore.
I'm continuing my Non-Fiction Spotlight project, where I interview the authors/editors of SFF-related non-fiction books that come out in 2022 and are eligible for the 2023 Hugo Awards. For more about the Non-Fiction Spotlight project, go here. To check out the spotlights I already posted, go here.

Tell us about your book.

Management Lessons from Game of Thrones takes a look at management theory through a Westerosi lens. I use characters, organisations, and events from the television series (primarily, though there's some references to A Song of Ice and Fire in there as well) to explain the background and concepts of organisation theory, human resource management, strategy, and mergers and acquisitions (or, in the Westerosi context, weddings and warfare). I also look at how and why Game of Thrones is such a useful tool for management education, and suggest ways in which the reader can develop their own understanding of organisations through the use of SFF stories.
(8) BERNARD CRIBBINS (1928-2022). Bernard Cribbins, known best to fans for his work in Doctor Who playing Wilf, grandfather to Catherine Tate's Donna Noble, died July 27. He was 93. That was just one of many iconic roles across a career that spanned seven decades. He appeared in The Railway Children, three films in the Carry On series, and the James Bond spoof Casino Royale. He performed a hit '60s song "Right Said Fred", and narrated The Wombles. His first brush with Doctor Who was in 1964, playing police constable Tom Campbell in the film Daleks' Invasion Earth 2150 AD. He was appointed an Office in the Order of the British Empire for his services to drama in 2011. He wrote an autobiography, Bernard Who? 75 Years Of Doing Just About Anything, which was published in 2018.
His resume also includes this episode of Fawlty Towers with John Cleese.
(9) MEMORY LANE.
1969 – [By Cat Eldridge.] I'm very selective about what I think is great fiction by Niven and the Gil "The Arm" Hamilton stories are I think among his best work. Mind you I was surprised how few actual stories there were in this series there was when I started writing up this essay!
As you most likely know, and I'm not doing a spoiler warning this time as I'm assuming most
of you have read these, Gil "The Arm" Hamilton developed telekinesis after losing his arm in an outer space accident after asteroid takes his arm off. While waiting for a transplant, he is in bar:
"Like an idiot I'd tried to catch it with my right hand.
And I'd caught it.
I'd never suspected myself of having psychic powers. You have to be in the right frame of mind to use a psi power. But who had ever had a better opportunity than I did that night, with a whole section of brain tuned to the nerves and muscles of my right arm, and no right arm?"
Gil is a Gold Skin, a UN cop. He gets the weird cases. The really weird ones. In the six stories here, we get locked room mysteries where a man dies by wired ecstasy, why the frozen almost dead are being killed off and turned into organs for the living, why organleggers are killing off their product, the mystery of who tried to kill the patchwork girl and in the longest story, we deal with the mystery of yet another locked room murder that takes place outside on a lunar crater.
Gil is an interesting character who makes perfect sense as the police officer. I so wish that Niven had written a novel with him as the central character. That would also expand the universe that Niven created here which feels just a bit sketchy.
The first story, "Death by Ecstasy" was published in 1969 in Galaxy with the last, "The Woman in Del Rey Crater" in Flatlander in 1995. Five of the stories can be found in Flatlander. The Long ARM of Gil Hamilton in 1991 included only "Arm", "Death by Ecstasy," and "The Defenfeless Dead".  
In order, the stories are "Death by Ecstasy", "The Defenseless Dead", "ARM," "The Patchwork Girl", "Flatlander" and "The Woman in Del Rey Crater". 
The "ARM" story was nominated for the Best Novella Hugo at MidAmeriCon (1976).
It's available from the usual suspects for very reasonable prices, and in trad paper edition in English and German editions.
(10) TODAY'S BIRTHDAYS.
[Compiled by Cat Eldridge.]
Born July 28, 1866 — Beatrix Potter. Probably best known for Tales of Peter Rabbit but I'd submit her gardening skills were second to none as well as can be seen in the Green Man review of Marta McDowell's Beatrix Potter's Gardening Life. Those skills are reflected in her fiction. (Died 1943.)
Born July 28, 1928 — Angélica Gorodischer. Argentinian writer whose Kalpa Imperial: The Greatest Empire That Never Was got translated by Ursula Le Guin into English. Likewise Prodigies has been translated by Sue Burke for Small Beer Press. She won a World Fantasy Award for Lifetime Achievement. You can read Lightspeed Magazine's interview with her here. (Died 2022.)
Born July 28, 1931 — Jay Kay Klein. I'll direct you to Mike's excellent look at him here as I can't add anything to what he says. I will note that Klein was a published author having just three stories, "Century of Progress", " Mass Communication " and "On Conquered Earth", the first two in Analog, the latter in If. I don't think any have been republished. (Died 2012.)
Born July 28, 1941 — Bill Crider. Primarily a writer of mystery fiction, his extensive bibliography includes three stories in the Sherlock Holmes metaverse: "The Adventure of the Venomous Lizard", "The Adventure of the St. Marylebone Ghoul" and "The Case of the Vanished Vampire". He also wrote a Sookie Stackhouse short story, "Don't Be Cruel" in the Charlaine Harris Metaverse. His "Doesn't Matter Any Matter More" short story won a Sidewise Awards for Alternate History and his "Mike Gonzo and the UFO Terror" won a Golden Duck Award. (Died 2018.)
Born July 28, 1955 — Dey Young, 67. One of those performers who appeared in multiple Trek series. She was in Next Gen's "The Masterpiece Society" as Hannah Bates, in Deep Space Nine's "A Simple Investigation" as Arissa and in Enterprise's "Two Days and Two Nights" as Keyla. She's got minor roles in Running Man, Strange Invaders and Spaceballs as well.
Born July 28, 1966 — Larry Dixon, 56. Husband of Mercedes Lackey who collaborates with her on such series as SERRAted Edge and The Mage Wars Trilogy. He contributed artwork to Wizards of the Coast's Dungeons & Dragons source books, including Oriental Adventures, Epic Level Handbook, and Fiend Folio.
Born July 28, 1968 — Rachel Blakely, 54. You'll most likely know her as Marguerite Krux on Sir Arthur Conan Doyle's The Lost World as that was her longest running genre role. She was briefly Alcmene on Young Hercules, and played Gael's Mum on The Chronicles of Narnia: The Voyage of the Dawn Treader. And showed as Penelope in the "Ulysses" episode of Xena: Warrior Princess.
(11) COMICS SECTION.
Shoe has a plan for surviving the zombie apocalypse.
(12) AND THE LAW WON. AudioFile Magazine's "Behind the Mike" features "Author Jim Butcher on narrating The Law", the new Harry Dresden book.
Author Jim Butcher made the right choice in performing his latest work himself. It's a masterpiece. He said that his usual narrator, James Marsters, has nothing to fear, but Butcher's first attempt at narration is an unqualified success. He has a great speaking voice and truly relates to his characters. The emotion he puts into the work comes across in the wide variety of characters, who include an elderly magician/lawyer, a stupidly stubborn antagonist, and various creatures that inhabit the world of wizard/private investigator Harry Dresden. The brief work is a delight from start to finish, and Butcher's youthful satisfaction comes across on every page. This may be Butcher's first attempt at performing his own work, but let's hope it won't be his last.
(13) LEAVE THE WALLET, TAKE THE CANNOLI. "William Shatner leaves wallet at Fruit Barn in Gilroy" and thereby makes the news in SFGate.
Last Wednesday, in Gilroy, 91-year-old legendary "Star Trek" actor William Shatner lost his wallet while shopping at the Fruit Barn, a decades-old side-of-the-road market located at 2918 Pacheco Pass Highway, according to ABC7.

Shatner reportedly bought four baskets of cherries and $2 of corn.

"I thought about putting a sign up, 'William Shatner was here,'" Gary Tognetti, owner of B&T Farms, told ABC7 in jest.

Tognetti then enlisted the help of his friend Officer Mark Tarasco, of the Gilroy Police Department, to contact Shatner to return his wallet….
There's a shot of the wallet in this ABC7 Los Angeles news video. John King Tarpinian says the leather looks like ostrich to him.
(14) LOVECRAFT'S LEGACY. [Item by Cora Buhlert.] The latest episode of the Unknown Worlds of the Merril Collection podcast focuses on H.P. Lovecraft and his legacy and features an interview with Lovecraft specialist Scott Dorward: "Beyond Lovecraft".
(15) FRESH EYES, OLD FICTION. At the So I'm Writing a Novel podcast, Oliver Brackenbury runs a variation on James Davis Nicoll's Young People Read Old SFF project and hands several sword and sorcery stories ranging from classic to modern to a youngish (i.e. under 30) fantasy reader. One of the stories happens to be one of Cora Buhlert's: "Fresh Blood and New Thunder! Bringing New Readers to Sword & Sorcery, with Sof Magliano".
Among other things, we discuss the work of Robin Hobb, the dilution of the term "sword & sorcery" and other branding issues, living in a character's head, struggling to connect with Tower of the Elephant, reading trope-setting classics as a contemporary reader, connecting more with emotion-driven sword & sorcery, backfiring magic, quick-moving plots and pacing, how Sof felt S&S has a unified feel and how it differs from the broad trends of contemporary fantasy…
(16) MY BEAUTIFUL BALLOON. Space Perspective is offering balloon flights to "the edge of space".
Spaceship Neptune is the first carbon-neutral way to space. Lifted by our SpaceBalloon™—a technology used for decades by the likes of NASA—we take Explorers on a leisurely flight, spending hours at the edge of space.

The balloon flight is to an altitude of 100,000 ft., or 30 kilometres. The accepted international definition of the edge of space is the von Kármán line at 100 kilometres. But not to quibble; 30 km is way up, and the relaxed 6 hour flight will give plenty of time to enjoy the view.
(17) IT'S AN HONOR JUST TO BE FOSSILIZED. "Ukrainian leader's name is bestowed on a newfound ancient marine invertebrate" – Nature has the details.
Scientists who discovered an ancient ocean-dwelling invertebrate with ten arms have named it in tribute to a man with only two: Ukrainian President Volodymyr Zelenskyy.

Distant cousins of starfish, marine animals called feather stars have a central disc with featherlike arms that can regrow when they get torn off by predators. Mariusz Salamon at the University of Silesia in Katowice, Poland, and his colleagues discovered an exquisitely preserved fossilized feather star in what is now Ethiopia.

Near the base of its central disc, which measures about 8 millimetres in diameter, it has a series of claw-like appendages for attaching itself to surfaces. Some of its arms show evidence of regeneration — probably a response to damage by predators, the researchers say.

The newfound species, Ausichicrinites zelenskyyi, lived roughly 150 million years ago and is named after two people: palaeontologist William Ausich, for his work on fossil feather stars and related animals, and Zelenskyy for "his courage and bravery in defending free Ukraine", the authors write.
(18) CALL TO ACTION. SYFY Wire introduces "Samaritan trailer: Sylvester Stallone is a washed-up hero".
…Now believed dead by most of the general public, this hollow shell of a man gets a chance to relive the glory days when his young neighbor, Sam Cleary (Javon "Wanna" Walton), works out his true identity and attempts to coax the bitter man out of retirement. The hero once known as Samaritan doesn't have much a choice in the matter when unsavory parties (like Pilou Asbæk's central villain) start to wreak havoc throughout the city he once swore to protect….
[Thanks to Cat Eldridge, Mike Kennedy, Martin Morse Wooster, JJ, Daniel Dern, John A Arkansawyer, SF Concatenation's Jonathan Cowie, Tom Becker, Cora Buhlert, John King Tarpinian, Andrew Porter, Chris Barkley, and Michael Toman for some of these stories. Title credit belongs to File 770 contributing editor of the day Christian Brunschen.]