(1) ATTACKING THE KILLER TOMATOES. "The most overrated metric in movies is erratic, reductive, and easily hacked," says Vulture, nevertheless, "Rotten Tomatoes Still Has Hollywood in Its Grip".
…"The studios didn't invent Rotten Tomatoes, and most of them don't like it," says the filmmaker Paul Schrader. "But the system is broken. Audiences are dumber. Normal people don't go through reviews like they used to. Rotten Tomatoes is something the studios can game. So they do."

In a recent interview, Quentin Tarantino, whose next film is reportedly called The Movie Critic, admitted that he no longer reads critics' work. "Today, I don't know anyone," he said (in a translation of his remarks, first published in French). "I'm told, 'Manohla Dargis, she's excellent.' But when I ask what are the three movies she loved and the three she hated in the last few years, no one can answer me. Because they don't care!"

This is probably because Rotten Tomatoes — with help from Yelp, Goodreads, and countless other review aggregators — has desensitized us to the opinions of individual critics. Once upon a time, Gene Siskel and Roger Ebert turned the no-budget documentary Hoop Dreams into a phenomenon using only their thumbs. But critical power like that has been replaced by the collective voice of the masses. A third of U.S. adults say they check Rotten Tomatoes before going to the multiplex, and while movie ads used to tout the blurbage of Jeffrey Lyons and Peter Travers, now they're more likely to boast that a film has been "Certified Fresh."…
(2) EATING THE FANTASTIC. Scott Edelman invites listeners to munch on a monstrous fish sandwich with Michael Bailey in Episode 206 of his Eating the Fantastic podcast.
This might be my most horrific conversation yet! Not merely because of my guest — but because certain scenes from Night of the Living Dead were shot in the basement of our chosen venue, The Original Oyster House!

Michael Bailey is an award-winning writer and editor, having been nominated for a Bram Stoker Award nine times, winning once for the anthology The Library of the Dead, and a four-time Shirley Jackson Award nominee. His novels include Palindrome Hannah (2005) and Phoenix Rose (2009). His short stories have appeared in numerous anthologies, including Birthing Monsters: Frankenstein's Cabinet of Curiosities and Cruelties, Lost Highways: Dark Fictions from the Road, Canopic Jars: Tales of Mummies and Mummification, and most recently Hybrid: Misfits, Monsters and Other Phenomena.

Many of these stories have been gathered in the collections Scales and Petals (2010), Inkblots and Blood Spots (2014), Oversight (2018), and The Impossible Weight of Life (2020). He's the owner of the small press Written Backwards, which has published many excellent anthologies, and I'm not calling them excellent simply because my own short stories have appeared in many of them. He's currently the screenwriter for the documentary series Madness and Writers: The Untold Truth. Maybe?, which all of us in the horror community are looking forward to seeing.

We discussed his Stoker Award-nominated poetry collaboration with Marge Simon (and how they managed not to kill each other during the writing of it), how he knows when a poem is a poem and not a short story, what reading other anthologies taught him that made his own anthologies better, the economics of small press publishing, how to lose awards gracefully, the way getting an early story torn apart by Douglas E. Winter at Borderlands Boot Camp gave him the boost he needed, why his novel Psychotropic Dragon took 16 years to transform from an idea into a book, how one of the joys of writing is never knowing the end until you get there, his new obsession of making chocolate from fruit to bar, our shared love of revising continually, and so much more.
(3) SAAVIK JUSTICE WARRIOR. Charlie Jane Anders is back with "7 Hot Takes About Star Trek" at Happy Dancing. I second this motion:
4. We need a Saavik TV show or movie.

I understand why Jean-Luc Picard became the first Star Trek character to headline a TV series — because after all, Patrick Stewart is a beloved figure, even to extremely casual Trek fans. But when I think about Star Trek characters who both need and deserve to be explored further in long-form storytelling, my mind goes to Saavik. Even in a film as overstuffed with goodness as Star Trek II: the Wrath of Khan, Saavik stands out as one of the most interesting characters: an ambitious young Vulcan who looks up to Spock while also striving to embody the Starfleet values that Kirk often overlooks (because they come in the form of regulations.) Later, there are hints that she's half-Romulan. The treatment of Saavik after Wrath of Khan is one of the worst travesties in Star Trek history: first, she helps the rejuvenated but rapidly-aging Spock through a slew of pon-farrs, then she's tossed aside. Saavik is basically transformed into one of many plot devices in a clunky movie that only exists to bring Leonard Nimoy back to the franchise he'd been so eager to escape. Saavik was supposed to return in Star Trek VI as a traitor to the Federation, but she was replaced by Valeris. I have so many questions about this character: Does she have Spock's baby? Why didn't she go with Kirk and the others in Star Trek IV? How does she approach her return to the Federation after everything she went through? Justice for Saavik!
(4) DRAWN THAT WAY. BBC Culture analyzes "The legacy of Star Trek: The Animated Series, 50 years on".
On a remote planet, the Guardian of Forever sits, a passageway through time to other realities, locations, dimensions. All of a sudden, Captain Kirk comes through the portal, with Spock close behind him, fresh from an adventure observing the beginnings of the Orion civilisation. There's just one problem: Dr Bones McCoy has no idea who Spock is – and neither does anyone else on the starship USS Enterprise.

This scene, from an episode called Yesteryear, doesn't feature in any of the five core Star Trek series. The Original Series, The Next Generation, Deep Space Nine, Voyager, and Enterprise are modern classics that contain unending nostalgia for fans, but there's another early Star Trek show that many people overlook – Star Trek: The Animated Series. It ran for just 20 episodes. Its status, and specifically whether it's considered part of the "canon", is uncertain. But it has an important legacy, bringing animation in as a key part of the franchise as well as keeping Star Trek in people's minds during an in-between era, much like the one we're entering now….
(5) BAD REVIEWS. Mark Roth-Whitworth's "Bad reviews, good and bad" is about what make a bad review poorly written — it's not about the review, it's about style and form.
…I've always heard that any publicity is good publicity, but that's not always the case… and not all bad reviews are equal….

…A legitimate bad review follows the kind of review that most are, dealing with things like writing, worldbuilding, etc. The bad review I looked at violated two basic rules…
(6) DEEP DIVE ON AI AND COPYRIGHT. "Potential Supreme Court clash looms over copyright issues in generative AI training data" at VentureBeat.
… The question is: How did we get here? How did the trillions of data points at the core of generative AI become a toxin of sorts that, depending on your point of view and the decision of the highest judicial authority, could potentially hobble an industry destined for incredible innovation, or poison the well of human creativity and consent?…

… But whether AI researchers creating and using datasets for model training thought about it or not, there is no doubt that the data underpinning generative AI — which can arguably be described as its secret sauce — includes vast amounts of copyrighted material, from books and Reddit posts to YouTube videos, newspaper articles and photos. However, copyright critics and some legal experts insist this falls under what is known in legal parlance as "fair use" of the data — that is, U.S. copyright law "permits limited use of copyrighted material without having to first acquire permission from the copyright holder."…

… However, the concept of "fair use" is based on a four-factor test — four measures that judges consider when evaluating whether a work is "transformative" or simply a copy: the purpose and character of the work, the nature of the work, the amount taken from the original work, and the effect of the new work on a potential market. That fourth factor is the key to how generative AI really differs, say experts, because it aims to assess whether the use of the copyrighted material has the potential to negatively impact the commercial value of the original work or impede opportunities for the copyright holder to exploit their work in the market — which is exactly what artists, authors, journalists and other creative professionals claim.

"The Handmaid's Tale" author Margaret Atwood, who discovered that 33 of her books were part of the Books3 dataset, explained this concern bluntly in a recent Atlantic essay:

"Once fully trained, the bot may be given a command—'Write a Margaret Atwood novel'—and the thing will glurp forth 50,000 words, like soft ice cream spiraling out of its dispenser, that will be indistinguishable from something I might grind out. (But minus the typos.) I myself can then be dispensed with—murdered by my replica, as it were—because, to quote a vulgar saying of my youth, who needs the cow when the milk's free?"…
(7) MISSION IMPERTURBABLE. Here are links to four more installments of Cass Morris' diary from her adventures on Disney's Star Wars-themed Starship Halcyon.
…Noah and I started at Weapons, which was simple but very satisfying: I was aiming, Noah was firing. I really can't overstate how cool it is to play the game on that enormous viewport. It's very easy to forget you're not actually in space, firing lasers. From there we moved to Shields (I think; I may have steps 2 and 3 backwards in my brain), which is essentially playing Pong, but it's also so satisfying. We both liked this station best — which apparently is an unusual choice? But we were very good at it. (This would be important later). Loaders was a bit like weapons, with one of us moving and the other grabbing cargo out of space. Then Systems was the hardest by far — but I think my second-favorite station. The display tosses up a sequence of positions that the console's various dials, buttons, and toggles need to be in, and you have to match it as fast as possible to keep the ship in good repair. That station was manic. There are so many buttons. It was genuinely hard to keep track of them! But hard in a fun way….
Followed by —
(8) EXERTING A SPELL. The one book that makes the £50,000 Wolfson Prize Shortlist worth noting here is Portable Magic A History of Books and their Readers.
Portable Magic unfurls an exciting and iconoclastic new story of the book in human hands, exploring when, why and how it acquired its particular hold over us. Gathering together a millennium's worth of pivotal encounters with volumes big and small, Smith reveals that, as much as their contents, it is books' physical form – their 'bookhood' – that lends them their distinctive and sometimes dangerous magic. From the Diamond Sutra to Jilly Cooper's Riders, to a book made of wrapped slices of cheese, this composite artisanal object has, for centuries, embodied and extended relationships between readers, nations, ideologies and cultures, in significant and unpredictable ways.

Exploring the unexpected and unseen consequences of our love affair with books, Portable Magic hails the rise of the mass-market paperback, and dismantles the myth that print began with Gutenberg; it reveals how our reading habits have been shaped by American soldiers, and proposes new definitions of a 'classic'-and even of the book itself. Ultimately, it illuminates the ways in which our relationship with the written word is more reciprocal – and more turbulent – than we tend to imagine.
(9) BROOKLYN SCIFI FILM FESTIVAL. The 135 short and feature length films selected for screening at this year's Brooklyn SciFi Film Festival are listed at the link above. The festival runs October 9 through the 15, and fans from around the world are welcome to join this one-of-a-kind event as all films will be made available online for streaming and rating through Brooklyn SciFi's Netflix style festival platform.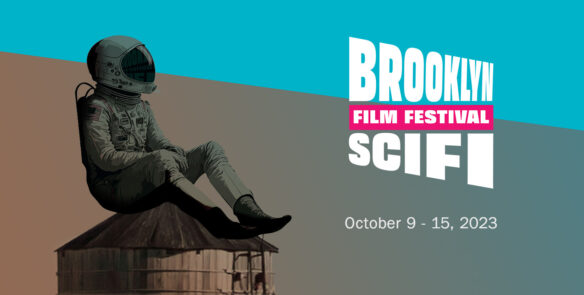 (10) TODAY'S BIRTHDAYS.
[Compiled by Cat Eldridge.]
Born September 8, 1925 — Peter Sellers. Chief Inspector Clouseau in the Pink Panther films which are genre. Of course, he had the tour de force acting experience of being Group Captain Lionel Mandrake, President Merkin Muffley and Dr. Strangelove in Dr. Strangelove or: How I Learned to Stop Worrying and Love the Bomb. He also took multiple roles (even the Queen) in The Mouse That Roared. Amusingly he was involved many folk tale productions in various mediums (film, radio, stage) including Cinderella, Tom Thumb, Mother Goose and Jack and The Beanstalk. (Died 1980.)
Born September 8, 1937 — Archie Goodwin. Comics writer and editor with a very long career. He was the writer and editor of the horror Creepy and Eerie anthologies, the first writer on the Iron Man series, wrote comic book adaptations for Marvel of the two Star Wars sequels and edited the Star Wars line for them. For DC, he edited Starman which Robinson said he was inspiration for. (Died 1998.)
Born September 8, 1945 — Willard Huyck, 78. He's got a long relationship with Lucas, first writing American Graffiti and being the script doctor on Star Wars before writing Indiana Jones and the Temple of Doom before being the writer and director on Howard the Duck which, yes, is a Lucasfilm. It's the lowest rated on Rotten Tomatos Lucasfilm production ever at 15% followed by Radioland Murders, the last script he'd write for Lucasfilm.
Born September 8, 1952 — Linda D. Addison, 71. First Black winner of the Stoker Award which she has won five times which is rather amazing. Equally amazing, the first two awards were for her poetry collections Consumed, Reduced to Beautiful Grey Ashes and Being Full of Light, Insubstantial. Indeed all five of her Awards were to be for poetry collections. She also is the author of the story "Shadow Dreams", published in the Black Panther: Tales of Wakanda anthology.
Born September 8, 1954 — Mark Lindsay Chapman, 69. Sorry DCU but the best Swamp Thing series was done nearly thirty years ago and starred the late Dick Durock as Swamp Thing and this actor as his chief antagonist, Dr. Anton Arcane. Short on CGI, but the scripts were brilliant. Chapman has also shown up in Poltergeist: The Legacy, The New Adventures of Superman, The Langoliers and Max Headroom to name a few of his genre appearances.
Born September 8, 1965 — Matt Ruff, 58. I think that his Sewer, Gas & Electric: The Public Works Trilogy is his best work to date though I do like Fool on The Hill a lot. Any others of his I should think about reading? And of course there is the adaptation of Lovecraft Country which I've not seen as I don't have HBO. He won an Otherwise Award for Set This House in Order: A Romance of Souls, and an Endeavour Award for The Lovecraft Country.
Born September 8, 1975 — C. Robert Cargill, 48. He, along with Scott Derrickson and Jon Spaihts, worked on the script for Doctor Strange. More intriguingly they're writing the script for The Outer Limits, a movie based on the television show. The film if ever happens, produced by MGM, will be adapted from just the "Demon with a Glass Hand" episode begging the question of what they're writing for a script given that Ellison did write the Writers Guild of America Awards Outstanding Script for a Television Anthology script.
(11) COMICS SECTION.
The Flying McCoys shows the doctor is surprised by results of Dracula's medical test.
(12) THREE PINTS OF PLOT IN A TEN GALLON HAT. The Guardian's Stuart Heritage is not an Ahsoka fan: "Oh dear, George Lucas! Why the Star Wars universe is going from bad to worse".
It must be very complicated being George Lucas. On the one hand, you get to wake up inside a vast Scrooge McDuck money vault every morning. On the other, you have to live with the absolute mess Disney has made of your life's work. To be George Lucas must be to know that you are indirectly responsible for allowing something as soggy and aimless as Ahsoka to seep into the world.

Ahsoka has now reached its halfway point, with four of its eight episodes aired, and it's fair to say that literally nothing has happened. We know what's going to happen, because the characters won't stop talking about it – they're going to meet a new baddie who has been banished to a different galaxy and represents an enormous existential threat – but the show is plodding towards it so glacially that it feels as if we may never actually get there. It's almost (almost!) as if Star Wars realises it has spread itself too thin and is doling out plot one measly quarter-portion at a time….
(13) FILL UP THE THIRD. Simultaneous Times Vol.3, a science fiction anthology, is now available from Space Cowboy Books. Edited by Jean-Paul L. Garnier, with cover art by Austin Hart (Critters Award Winner).
Sixteen wonderous stories of science fiction by authors from all over the world! From alien invasions to sentient plants to intergalactic travelers, this book has it all. Featuring stories from the 2023 Laureate Award winning, and two-time Hugo Award longlisted podcast Simultaneous Times, as well as stories appearing for the first time, this collection spans multiple generations of award-winning science fiction authors and covers a wide variety of SF styles and themes.

Stories by: Jonathan Nevair (Indie Ink Award Finalist); F. J. Bergmann (Writers of the Future Winner); Brent A. Harris (Sidewise Finalist); Gideon Marcus (Hugo Finalist); A. C. Wise (Sunburst Winner); Tara Campbell (Robert Gover Story Prize Winner); David Brin (Hugo Winner); Robin Rose Graves (Laureate Award Finalist); Renan Bernardo (Argos & Utopia Award Finalist); Christopher Ruocchio (Manly Wade Wellman Winner); Toshiya Kamei; Todd Sullivan; Susan Rukeyser; Ai Jiang (Nebula Finalist); Cora Buhlert (Hugo Winner); Michael Butterworth (Laureate Award Winner).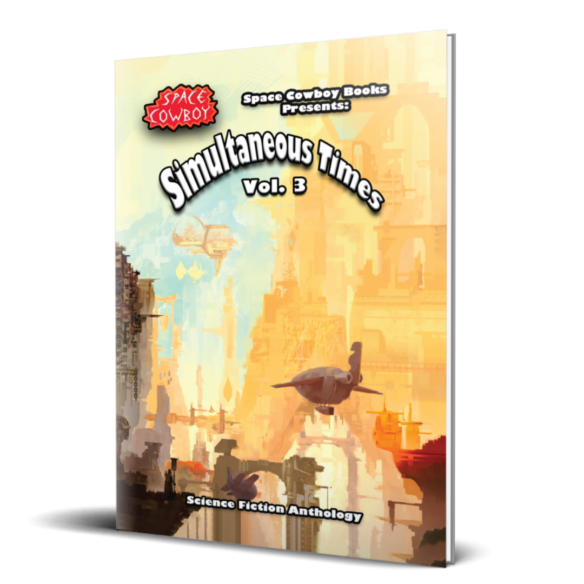 (14) THE TWO-EDGED SWORD OF TRUTH. Talya Zax introduces readers to "The Woman Who Reimagined the Dystopian Novel" in The New Yorker.
…The world of the Swedish writer Karin Boye's little-known 1940 novel, "Kallocain," is a close cousin to those depicted in "We" and "Brave New World." Like Zamyatin's and Huxley's dystopias, Boye's underground World State is a centralized authoritarian society whose inhabitants' lives are tightly controlled. And, as in these earlier novels, Boye's closed state is destabilized by the experience of awe. That wonder, however, is sparked by a contact not with the unpredictable and ungovernable external world but with the equally unpredictable and ungovernable reality of human experience—and, specifically, female experience. The women characters in many classic twentieth-century dystopias tend to be flat, mere foils to male protagonists. But in "Kallocain" it is the inner lives of women that come to illustrate both the state's power over its citizens and their own power to resist….

… Dystopias weaponize what they fear. The World State of "Kallocain" fears truth, and therefore weaponizes truth. It fears familial bonds, so it weaponizes them, too. In her description of that process, Boye articulates a deceptively simple idea: when the state creates a weapon that requires human coöperation, it opens the door to that weapon being used against it….
(15) NOT JUST MOURNING COLORS. "To dye for: why Victorian Britain was more colourful than we think" explains the Guardian.
…A decade earlier, the flamboyant purple dresses made fashionable by the style leader Empress Eugénie of France were the preserve of the fabulously wealthy. Yet in just a few years, colours once made with expensive vegetable dyes were being industrially produced cheaply, thanks to an accidental discovery by an 18-year-old chemistry student William Henry Perkin. While attempting to synthesise quinine from aniline, a derivative of coal tar, Perkin realised the intense purples this colourless chemical produced could be used as a dye. He quickly established a factory for his new "mauveine", as he called this early synthetic dye and chemists across Europe soon followed suit, expanding the synthetic colour palette. "The modern world of ubiquitous colour begins at this point," says Winterbottom. "London's streets and train stations are covered in brightly printed posters. People wear brightly coloured clothes. Everything from books to postage stamps becomes colourful."

This rainbow transformation affected the entire social spectrum, from a working class who were now able to afford bright colours to members of the social elite rethinking their wardrobes. "Women asserted a more emboldened identity through colour," says Winterbottom. In addition to loud dresses, ankles sporting coloured and striped stockings could be flashed thanks to newly swinging steel-hooped crinoline petticoats, which replaced the layers of fabric that previously helped to fill out skirts….
[Thanks to Andrew Porter, John King Tarpinian, Chris Barkley, Francis Hamit, Jeff Smith, Mark Roth-Whitworth, Cat Eldridge, SF Concatenation's Jonathan Cowie, and Mike Kennedy for some of these stories. Title credit belongs to File 770 contributing editor of the day Jeff Smith.]