(1) EMERGENCY HOLOGRAPHIC CAPTAIN. Slashfilm rounds up everything they can find out about Nickolodeon's "'Star Trek: Prodigy' Season 1: Release Date, Cast and More".
…Prodigy will be a kids-oriented show revolving around a group of alien teens who attempt to get away with stealing a Starfleet vessel of their very own, the U.S.S. Protostar. In a fun surprise for older fans, Captain Janeway from the Star Trek: Voyager series will appear as a hologram throughout this show, guiding the teens along their many adventures to the stars….
(2) STEER CLEAR. A Starfleet Academy series is also in development. Fansided's Chad Porto is adamant that "Star Trek series based around Starfleet Academy should avoid these ideas". From the middle of his list —
The third idea is about Worf. Dang-it. Walked into that one. Do you want to see more Worf? You do? Do you want to see more Worf but not played by Michael Dorn!? Wait, where did everyone go!? No one wants to see it. Don't do it. No more prequels. I feel like Edna Mode in The Incredibles. No prequels!
(3) HOLLYWOOD AUTO CREATOR GOING AWAY. "Holy hot wheels, Batman! Iconic auto shop site is for sale" reports the LA Times.
A foundation stone of Southern California car culture is about to be dislodged: The North Hollywood home of Barris Kustom Industries — birthplace of the Batmobile, the Munster Koach and a thousand other custom cars — is for sale.

The 10,000-square-foot commercial property, on an 18,000-square-foot corner lot, is offered at $3.995 million and is almost certainly destined for redevelopment.

The package includes the showroom that still houses a Batmobile; the garages where brothers George and Sam Barris did custom body work for celebrities including Elvis Presley, Elton John and Cassandra Peterson, a.k.a. Elvira, Mistress of the Dark; and even the spray booth where "kustom kolors" concocted by George were applied to cars driven by James Dean, John Wayne and ventriloquist Jeff Dunham, for whom Barris built a Bat Smart Car….
(4) IS IT A HOARD? Even if it is, calling the lot a collection sounds like good customer relations. Chuck Rozanki of Denver's MileHiComics announced he has acquired another mountain of inventory. You should see the pictures: "Chuck Buys Another Huge Collection!"
I have just left California, and entered Nevada through Reno. I spent all day yesterday hauling 400 cases of toys, books, comics, and all sorts of pop-culture collectibles from a huge house on top of a mountain in Oroville, California. When you take a look at the sheer mass of material that I picked up, this ends up being the largest private collection that I have ever purchased. Of even greater importance is that this collection is incredibly diverse, as the gentleman who put it together was a thrift store devotee for the past 40 years, shopping pretty much every day on his lunch break. He picked up an amazing array of fun pop culture collectibles.

In case you are wondering, yes, this is the same collection that I mentioned back in June that I was going to return to pick up in California. There was so much material that it took six weeks for it to all get packed up. When I finished unpacking my two truckloads, I ended up with 13 full pallets out at FedEx, which is about 20,000 pounds. I have at least another thousand pounds in my cargo van, including a mint-in-box customized bicycle that was painted by the same guys who do the custom motorcycles down in LA. The last one sold on eBay for $4000…
(5) MARKIE POST (1950-2021). Actress Markie Post died August 7 reports Deadline.
…Her first acting credits came in 1979, with appearances on episodes of … The Incredible Hulk, The Lazarus Syndrome, Buck Rogers in the 25th Century…

She'd later appear in series such as The Love Boat, … Fantasy Island and The A-Team, before landing the role of bail bondswoman Terri Michaels in ABC's The Fall Guy. She appeared in 65 episodes of that action drama between 1982 and 1985. Post was also a series regular on NBC's Night Court, portraying public defender Christine Sullivan for 159 episodes between 1985 and 1992.
(6) BRAD ALLAN OBIT. Stuntman Brad Allan, who worked on Wonder Woman and the Kingsman series, died August 7: "Brad Allan, Stuntman and Jackie Chan Protege, Dies at 48". (msn.com).
Allan eventually carved out a space in Hollywood as one of the best in his craft. After serving as both a stunt actor and coordinator on a string of movies with Chan, including "Shanghai Noon" and "Rush Hour 2," he went on to design action scenes for movies like, "Scott Pilgrim vs. the World," "Wonder Woman," "Solo: A Star Wars Story" and the "Kingsman" series.

By the time of his death, Allan had also completed work on "The King's Man" and Marvel's "Shang-Chi and the Legend of the Ten Rings," which hits theaters next month.
(7) MEMORY LANE.
1988 – Thirty-three years ago at Nolacon II, Ursula K. Le Guin would win the Best Novelette Hugo for "Buffalo Gals, Won't You Come Out Tonight." Other nominated works that year were "Rachel in Love" by Pat Murphy, "Dinosaurs" by Walter Jon Williams, "Flowers of Edo" by Bruce Sterling and "Dream Baby" by Bruce McAllister.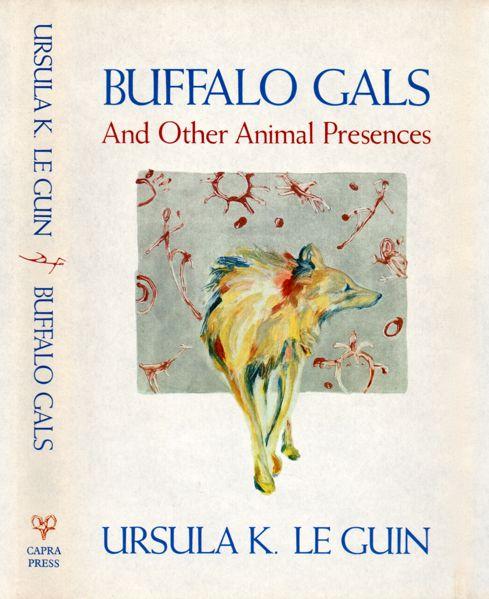 (8) TODAY'S BIRTHDAYS.
[Compiled by Cat Eldridge.]
Born August 8, 1919 — Dino De Laurentiis. Responsible for Dune obviously but less obviously also a lot of other genre including Conan the Barbarian, Flash Gordon, King Kong, Halloween II and Halloween III, Dead Zone and The Last Legion. His company even made Army of Darkness! (Died 2010.)
Born August 8, 1930 — Terry Nation. Best known as scriptwriter for Doctor Who and creator of the Daleks. He later created Blake's 7. He would also write scripts for Department S, The Avengers, The Champions and MacGyver. (Died 1997.)
Born August 8, 1935 — Donald P. Bellisario, 86. His genre shows include Tales of the Gold Monkey, Airwolf, Magnum P.I. (according to some of you) and of course that truly amazing show Quantum Leap. He was a writer and producer on the original Battlestar Galactica.
Born August 8, 1937 — Dustin Hoffman, 84. Ahhh — Captian Hook, the man who got swallowed by the vast crocodile in Hook. Yeah, I like that film a lot. By no means his only genre appearance, as he was Mumbles, Caprice's fast-talking henchman in Dick Tracy (not a film I love), Mr. Edward Magorium in Mr. Magorium's Wonder Emporium and the voice of Master Shifu in Kung Fu Panda.
Born August 8, 1943 — Terry J. Erdmann, 78. He ran the media campaigns for such films as Star Trek V: The Final Frontier, (where he was credited as the film's publicist). He's also written such books as the Star Trek: Deep Space Nine Companion, which he co-wrote with Paula Block, his wife who works as a Trek publicist, and The Magic of Tribbles: The Making of Trials and Tribble-ations.
Born August 8, 1949 — Keith Carradine, 72. Genre roles include Special Report: Journey to Mars, Star Trek: Enterprise, Kung Fu, voice work on the animated Spider-Man series, Dollhouse and The Big Bang Theory. 
Born August 8, 1993 — Kawennáhere Devery Jacobs, 28. She's a Kahnawake Mohawk. Why I mention that will be apparent in a moment. Her most recent role is recurring one as Sam Black Crow on now-cancelled American Gods but she has a very long genre history starting with being Monique on the Stephen King's Dead Zone series. From there, she was Claudia Auditore in Assassin's Creed: Lineage, a series of three short films based on the Assassin's Creed II video game before showing up as Ali's in Rhymes for Young Ghouls which is notable for its handling of First Nations issues. She's Daisy in Another WolfCop (oh guess which monster), an unnamed bar waitress in Being Human, Nourhan in Exploding Sun and Sam in the The Walking Dead: Michonne video game. Her latest genre role is Blood Quantum about a zombie uprising on a First Nations homeland.
(9) LIGHTEN UP. John King Tarpinian swears he had none of these. Especially if it had anything to do with disco. "5 of the wildest pieces of vintage Star Trek merch" at Heroes & Icons.
THIS LIGHT-UP JACKET THAT'S PERFECT FOR DISCOS, CONVENTIONS, SF PARTIES AND SCHOOL ACTIVITIES

Sure, a replica of the actual Starfleet uniform is rad, but not as rad as a shiny jacket that "lights up," "flashes" and "creates a sensation," with the Enterprise emblazoned on the back. This 1978 official licensed jacket surely would have impressed everyone at school and at the disco.
(10) ABANDONED STARSHIPS. Heroes & Icons also knows about "9 abandoned Star Trek series that never made it to the TV screen". Some of these I've heard about, but not this one!
2. THE HARRY MUDD SHOW

Harcourt Fenton Mudd remains one of the most beloved rogues in the Star Trek universe, even appearing in the new Discovery series, as played by Rainn Wilson of The Office. Roger Carmel, also a delightful Batman villain, originated the role. He was the only character aside from the Enterprise crew to appear in more than one episode ("Mudd's Woman" and "I, Mudd). No wonder NBC hoped to give him a spin-off. As Carmel himself recalled, "Gene Roddenberry was there and we started talking and Gene said, 'It's a shame that series thing for you never worked out.' I said, 'What series thing?' He said, 'Oh, didn't you know? Well, after the successful Harry Mudd episodes, NBC wanted to know if I would develop a spin-off series for you starring the Harry Mudd character. A space pirate, intergalactic con-man kind of thing.'" A flabberghasted Carmel asked, "'My God, Gene, I didn't know anything about that. What happened?' He said, 'Well, the artists didn't have enough time to develop it.'" Arg!
(11) TWELVE IS NOT FIVE BY FIVE. Did Capaldi talk himself out of a job? "Doctor Who Is Canceling One Of Its Former Stars" — Giant Freakin Robot has the story.
It's in the area of voice work, in fact, where Capaldi recently may have gotten in a little bit of trouble. As Cinema Blend reported on Thursday, Capaldi was expected to play the Doctor for the Big Finish Doctor Who audio drama Timejacked. However, rather than Capaldi, the Twelfth Doctor will now be voiced by Jacob Dudman, who has done voice work on previous Doctor Who audio dramas.

While it hasn't been confirmed, there's a lot of speculation that Capaldi's recent interview on The Chris Moyles Show may be to blame for his replacement in the Doctor Who audio drama. Capaldi appeared on the show while doing press for The Suicide Squad. During the interview, after Capaldi mentions he'd like to be DJ, he's asked if he's ever worked in radio. The actor answers he's done radio plays, and what he says about them isn't very complimentary. Capaldi says he finds making them "quite dreary" and that they're made "in the basement of the BBC with all the pipes and stuff." He goes on to call it "an absolutely glamor free zone."
(12) FANTASTIC PLASTIC. I'd almost forgotten these (and now I'll have to start all over again!) "It's the 50th anniversary of the most horrific kids' toys ever" reminds Input.
…Nabisco, the cookie and cracker conglomerate that bought Aurora soon after these kits were released, found itself in a world of pain after horrified parents, op-ed writers, and boisterous protesters decried the toys as misogynistic and grotesque — and wholly inappropriate for kids. This year marks the 50th anniversary of the torture-toy scandal, during which public outcry led to not only the discontinuation of an outrageously successful toy line, but also to the passage of legislation that would keep similarly objectionable toys off store shelves, at least in California.

But a half-century later, these kits still thrive, thanks, of course, to the internet….
(13) MIND ON THE GAME. In the Washington Post, Shannon Liao reviews the about to be released video game Psychonauts 2, a sequel to the 2005 Psychonauts, which was one of the first video games to address mental health issues. She talks to game designers who explain how they tried to have a good story while trying to improve gamers' mental health. "'Psychonauts 2' preview: Double Fine discusses game's bosses, mental health".
…To undo the mistake he made, Raz must venture back into his mentor's mind, but this time, it's transformed into a fantastical level that's part hospital, part casino. Eventually, he's able to undo the bad mental connections he made in Hollis's mind, undo other mental connections she's formed such as "defiance is useless" and get her to recognize better connections such as "wisdom = decisions." It's clear throughout this level that Raz is genuinely feeling regret and guilt for messing with Hollis's mind without consent. He reflects on what he did wrong, and apologizes to Hollis.

"It's a small change between the first and second games," Schafer said. "I noticed in the first game, Raz just kind of pops into everyone's mind willy nilly. He's like, 'hey!' And so in every level on 'Psychonauts 2,' except for some near the end where it's an emergency situation, in every brain you go into, there is a moment of actually getting consent from the person's brain that you're going into, because it is an invasive process going into someone's brain. There's a lot more dialogue about that, which we try to be careful about in the second game."…
(14) VIDEO OF THE DAY. We ran the trailer, now see the whole short film: Forsaken Mandalorian And The Drunken Jedi Master – A Star Wars Fan Film.

A Forsaken Mandalorian hunts down a Hutt Courier to recover an asset that unexpectedly leads him to team up with an outcast Drunken Jedi Master to fulfill his sworn duty.
[Thanks to Martin Morse Wooster, JJ, Michael Toman, John King Tarpinian, Cat Eldridge, Mike Kennedy, and Andrew Porter for some of these stories. Title credit belongs to contributing editor of the day Soon Lee.]