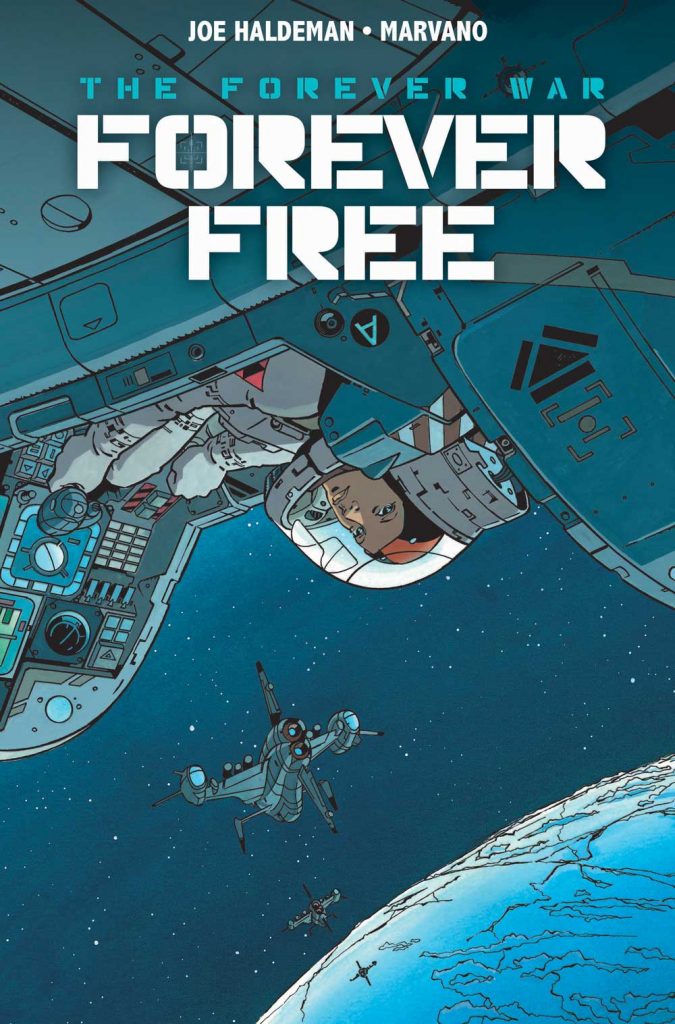 With the much-anticipated The Forever War graphic novel adaptation in bookstores this week, Titan Comics has announced the next installment in novelist Joe Haldeman, Gay Haldeman, and Marvano's epic science-fiction comic book series, The Forever War: Forever Free.
Titan's new comic series adapts the Hugo, Nebula, Locus, and World Fantasy Award-winning books inspired by Haldeman's own Vietnam War experiences.
The Forever War series tells the story of William Mandella – survivor of a catastrophic interstellar war. Mandella, together with a small group of human survivors, returns to Earth to find the human race greatly changed.

Evolved into a group mind called Man, society is now intrusive and autocratic, denying all individuality. The veterans plan to escape by means of space travel, but, when their ship starts to fail, Mandella's team begins to search for the enigmatic entity responsible – The Unknown.
Since the original publication of The Forever War, Joe Haldeman – a Vietnam veteran and Purple Heart recipient – has produced a continuous string of SF classics. In addition to winning major awards, the author has garnered praise from top writer, Stephen King: "If there was a Fort Knox for science-fiction writers, we'd have to lock Joe Haldeman up."
The Forever War: Forever Free #1 hits comic shops and digital platforms in April 2018.
The Forever War TPB (144pp, $19.99, ISBN: 9781785860898) is available in bookstores now. Check out the trailer here.
---
SAMPLE PAGES FROM THE FOREVER WAR: FOREVER FREE