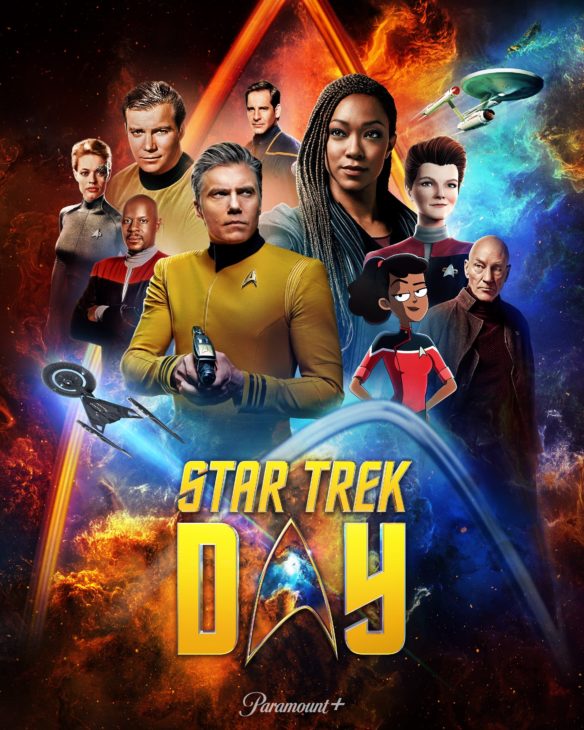 Star Trek Day 2021, a free live-streamed celebration of Star Trek, begins Wednesday, September 8 at 5:30 p.m. Pacific/ 8:30 p.m. Eastern.

Live from the Skirball Cultural Center in Los Angeles, California, Star Trek Day will feature back-to-back in-person conversations with cast members and creative minds from the Star Trek Universe, "legacy moments" with iconic cast, and other announcements and reveals.
The event will be hosted by Wil Wheaton and Mica Burton. Wheaton commented on his blog:
I've read the entire script, and I'm about to leave for rehearsal, so I know most of the OMGAREYOUSERIOUS stuff that will be revealed. I'm not going to spoil anything, but I will tell you that if you love Star Trek the way I love Star Trek, you won't want to miss it.
Mica Burton is LeVar Burton's daughter, an actor and cosplayer who is well known to fans of D&D webseries Critical Role and the Overwatch League. 
[Thanks to JJ for the story.]