(1) TROPE THE LIGHT FANTASTIC. The Nerds of Color had the opportunity to interview Denis Villeneuve. Their headline asks "Is 'Dune' Truly a White-Savior Story?", however, there is much more to the interview than the part relating to the title, excerpted here:
There is a storytelling trope called the White Savior where a Caucasian will go into a foreign land and act as a rescuer or messianic figure to the indigenous people there. And Herbert's work has been criticized for falling into that trope. So how do you contemporize the story to avoid falling into the problematic areas that trope may potentially present?

That's a very important question. And it's why I thought Dune was, the way I was reading it, a critique of that [trope]. It's not a celebration of a savior. It's a condemnation and criticism of that idea of a savior. Of someone that will come and tell another operation how to be and what to believe… it's a criticism. That's the way I feel it's relevant and can be seen contemporary. And that's what I'll say about that. Frankly it's the opposite [of that trope].
(2) DISCON III RATE HIKE SEPT. 15. DisCon III membership prices go up on September 15. Purchase your Attending, Virtual, or Supporting Worldcon membership now.
(3) NYRSF READINGS. Michael Bishop will feature in the New York Review of Science Fiction readings series on September 9. The program will livestream from the NYRSF Readings Facebook page at 7:00 p.m. Eastern.
(4) CAR TUNES. Bob Gale finally got his wish. "In 'Back to The Future: The Musical,' the Car Is the Star of the Show" – and the New York Times has the story.
During a recent performance of "Back to the Future: The Musical," at the Adelphi Theater here, the audience couldn't stop cheering.

They cheered a preshow announcement asking everyone to turn off their cellphones, "since they weren't invented in 1985," the year the original movie was released. They cheered when Marty McFly, the show's main character (played by Olly Dobson), skateboarded onstage in an orange body warmer. And they cheered, again, when he started singing, surrounded by break dancers and women in aerobics getup to complete the 1980s vibe.

But the loudest applause came about 20 minutes in. After three loud bangs and a flash of light, a DeLorean car seemed to magically appear in the middle of the stage, lights bouncing off its steel bodywork and gull-wing doors.

The audience went wild.

Bob Gale, who co-wrote the original movie with Robert Zemeckis and wrote the musical's book, said in a telephone interview that he always knew the car would be vital to the show's success. "We knew if we pulled it off, it was going to make the audience go nuts," he said.

He added he had been working on making that happen for over 15 years.
(5) GAME ON. The "Montegrappa Winter Is Here Limited Edition Fountain Pen" is marked down to $4,400! Hmm, shall I buy it, or do my laundry for the next 220 months?
Made under license to HBO, Montegrappa's new Game of Thrones pen, Winter is Here, pays homage to the mysterious forces from north of The Wall.

Using the ancient jeweller's art of lost wax casting, Montegrappa has created half pen, half objet d'art.

Three-dimensional effigies of the Night King and White Walker form a sterling silver superstructure that encases a body of shiny lines celluloid. The figure of Viserion wraps around the cap, and the dragon's head with a tongue of ice coming out of its mouth acts as an innovative pocket clip. Enamelled, crystal blue flames encircle the base of the cap, while semi-precious apatite stones emulate the cold, mysterious eyes unique to beings of the North.
(6) MOUNTAIN CLIMBER. James Davis Nicoll devises "Five Extremely Unscientific Methods for Picking Your Next Book" at Tor.com.
Anyone can apply logic, taste, and methodical research to the problem of selecting which limited subset of the vast number of books available one is to read. Conversely, one can half-ass one's way through Mt. Tsundoku using methods of dubious reliability. Don't believe me? Here are five methods I have used, each more ludicrous than the one before….
(7) FREE MARS EVENT. Explore Mars, Inc., is holding a free S2021 Humans to Mars Summit (H2M 2021) on September 13–15. It will be a virtual event, however, Explore Mars plans to also conduct some in-person elements in Washington, D.C. Register here.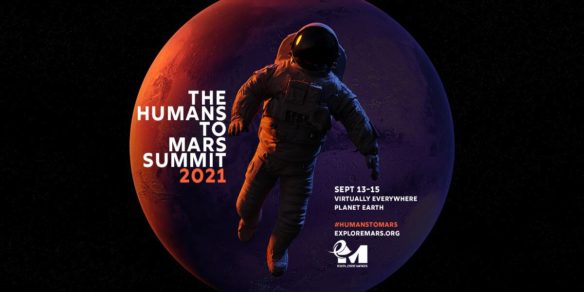 The topics include:
Planet of Robots: Recent Milestones and Discoveries on Mars
Artemis to Mars: Utilizing the Moon to sending Humanity to Mars
How Space Exploration Improves Life on Earth
Making it on Mars: 3-D Printing and Other Critical Technologies
Building a Space Workforce: Inspiring and Motivating Preprofessional and Early Professionals
EVA Suits and Surface Operations
Nuclear Propulsion and Surface Power
Robotic Support: Prior, During, and After Crewed Missions to Mars
How Can Space Exploration Expand Inclusiveness and Diversity?
(8) BEAR MEDICAL UPDATE. A Livejournal post from Elizabeth Bear for public sharing: "if memories were all i sang i'd rather drive a truck".
Just wanted to let everybody know that my surgical consult is on Thursday afternoon, and I expect to be scheduled rapidly for surgery after that. If that goes well then I can look forward to a month off to heal and then radiation. If it goes poorly, alas, it's probably straight into chemo but right now that is considered unlikely.

Scott can't come in to the consult with me because plague. I'm going to ask if I can record it.

Got my You Are A Cancer Patient Now covid booster which was surprisingly emotional. Cue crying in a CVS. Could be worse… so glad I'm not doing this last year….
(9) WALL OF FAME. "Muppets creator Jim Henson's London home gets blue plaque" reports The Guardian.
Jim Henson, the creator of the Muppets, has been honoured with a blue plaque at his former London home.

The US puppeteer, acclaimed for his work on Sesame Street and Fraggle Rock and as director of The Dark Crystal and Labyrinth, lived at 50 Downshire Hill in Hampstead from 1979….

…His son Brian, who is chairman of the board at The Jim Henson Company, said: "My father moved to London to make The Muppet Show, and then chose to stay because he was so impressed by the UK's many gifted artists and performers….
(10) TONY SELBY (1938-2021). Actor Tony Selby died September 5 after contracting Covid-19. His genre work included Doctor Who and Ace of Wands.
…In a different vein – and sporting a beard – Selby was one of Doctor Who fans' favourite guest stars. He played Sabalom Glitz, the selfish mercenary from the planet Salostopus who forms uneasy alliances with Colin Baker and Sylvester McCoy's incarnations of the Time Lord in two adventures, the series-long story The Trial of a Time Lord (1986) and Dragonfire (1987). The unbroadcast back story for the second revealed that Glitz had taken the virginity of the doctor's young companion Ace (Sophie Aldred).

Alongside guest roles as crooks in various television series, the actor played Sam Maxstead, reformed convict and assistant to the magician who uses his real supernatural powers to fight evildoers, in the first two runs (1970-71) of the children's fantasy series Ace of Wands….
(11) MEDIA BIRTHDAY.
1974 – Forty-seven years ago this night, the Land of the Lost series premiered on NBC. (It went into syndication for the last two seasons.) It was created by Sid and Marty Krofft and (though uncredited during the series) also by David Gerrold, and produced by the Kroffts who were previously known for H.R. Pufnstuf and Sigmund and the Sea Monsters. (I actually remember the former. Particularly the theme song which is earworming its way into my brain now.) Starring Spencer Milligan, Wesley Eure, Kathy Coleman, Phillip Paley, and Ron Harper, it ran for three seasons and forty-three half hour episodes. A number of SF writers wrote scripts including Ben Bova, Larry Niven, Theodore Sturgeon and Norman Spinrad. The Kroffts continue to claim that they are working on an updated remake to the series and that this time it will be an hour-long series.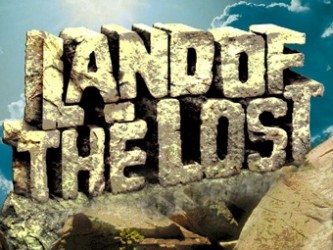 (12) TODAY'S BIRTHDAYS.
[Compiled by Cat Eldridge.]
Born September 7, 1921 — Donald William Heiney. Under the pseudonym of MacDonald Harris, which he used for all of his fiction, wrote one of the better modern set novels using the Minotaur myth, Bull Fever. His time travel novel, Screenplay, where the protagonist ends up in a film noir 1920s Hollywood is also well crafted. Most of his work is available from the usual digital suspects. (Died 1993.)
Born September 7, 1924 — Gerry de la Ree. He published fanzines such as Sun Spots ran for 29 issues from the that Thirties through the Forties, and as editor, he published such work as The Book of Virgil Finlay, A Hannes Bok Sketchbook, and Clark Ashton Smith – Artist. He was inducted into the First Fandom Hall of Fame. (Died 1993.)
Born September 7, 1955 — Mira Furlan. Damn, another early death among that cast. She's best known for her role as the Minbari Ambassador Delenn on the entire run of Babylon 5, and also as Danielle Rousseau on Lost, a series I did not watch. (and have absolutely no interest in doing so.) She's reunited with Bill Mumy and Bruce Boxleitner at least briefly in a Canadian SF series called Space Command. (Died 2021.)
Born September 7, 1956 — Mark Dawidziak, 65. A Kolchak: Night Stalker fan of the first degree. He has written The Night Stalker Companion: A 30th Anniversary Tribute, Kolchak: The Night Stalker Chronicles, Kolchak: The Night Stalker Casebook and The Kolchak Papers: Grave Secret. To my knowledge, he's not written a word about the rebooted Night Stalker series. Proving he's a man of discriminating taste. 
Born September 7, 1960 — Susan Palwick, 61. She won the Rhysling Award for "The Neighbor's Wife," the Crawford Award for best first novel with Her Flying in Place, and the Alex Award for her second novel, The Necessary Beggar. Impressive as she's not at all prolific. All Worlds are Real, her latest collection, was nominated for the 2020 Philip K. Dick Award. She was one of the editors of New York Review of Science Fiction which was nominated for the Best Semiprozine Hugo at Noreascon 3. 
Born September 7, 1966 — Toby Jones, 55. He appeared in "Amy's Choice," an Eleventh  Doctor story, as the Dream Lord. In Harry Potter and the Chamber of Secrets, he voiced Dobby the house elf. And in Finding Neverland, Mr. Smee, Captain Hook's bo'sun. Guess what work that film was based on. Finally I'll note that he was using motion capture as Aristides Silk in The Adventures of Tintin. 
Born September 7, 1973 — Alex Kurtzman, 48. Ok, a number of sites claim he single-handedly destroyed Trek as the fanboys knew it. So why their hatred for him? Mind you I'm more interested that he and Roberto Orci created the superb Fringe series, and that alone redeems him for me. And I'm fascinated that he was Executive Producer on Hercules: The Legendary Journeys and Xena: Warrior Princess!
Born September 7, 1974 — Noah Huntley, 47. He has appeared in films such as 28 Days Later, The Chronicles of Narnia: The Lion, the Witch and the Wardrobe (excellent film), Snow White and the Huntsman (great film), Event Horizon (surely you've something else to do) and Dracula Untold (well, not so great). He's Gawain in The Mists of Avalon series which I refuse to watch, and shows up as Donovan Osborn in the CW series Pandora which, I'm not kidding, which gets a Rotten Tomatoes zero percent audience rating. Ouch. Anyone here seen it? 
(13) COMICS SECTION.
(14) IF ONLY IT WAS UNBELIEVABLE. It's a good thing the writers didn't wait – reality has already overtaken the future predicted in this 2006 movie: "The oral history of 'Idiocracy,' Mike Judge's time travel triumph" at Inverse.
Mike Judge's science fiction satire imagined what the United States might look like in the year 2505. From his perspective, that meant:

A population made stupid by advertising

A brash president who used to be a wrestler

Crocs dominating the footwear landscape

Society seems doomed until a 21st-century everyman (Luke Wilson) gets frozen by the military and wakes up 500 years later, making him the smartest person in America and the only man who can save it.

Beset by a low budget and little-to-no-advertising support from 20th Century Fox, Idiocracy almost didn't happen at all. The fact that it exists is a miracle. The fact that it managed to accurately predict the future is just a bonus, though Judge loves to downplay his prescience….

JUDGE: I started talking to other writers; Etan Cohen was over at my house and I told him about the idea and the next day he said, "I really like that idea. I was thinking there could be a fart museum." I thought, "Maybe his head's in the right place for this."

ETAN COHEN (CO-WRITER): It was great because there wasn't a rush. It was a luxury to have that much time to generate the idea….

COHEN: One of the great things about the movie was it was very cathartic because you could just drive around and if anything got you angry it could go right in the movie….
(15) ANOTHER BITE OF THE POISONED APPLE. Two more authors think it's not too late to mock the spirit of the times. Canadian authors Michael Cherkas and Larry Hancock have produced a new installment in their cult-classic graphic novel series, The Silent Invasion, coming out from NBM Publishing on October 19.
Dark Matter is the latest installment in the graphic novel series which began 35 years ago. The series originally focused on the paranoia and conspiracy theories in the 1950s including UFOs, alien abductions and invasions — both alien and communist. The current book continues with an emphasis on brainwashing by religious cults that may be in league with a secretive cabal of industrialists, military authorities and scientists, who may have the assistance of alien overseers .

The Silent Invasion is a visually striking series drawn in a bold and expressionistic European-influenced black and white style . However, Dark Matter is a complex, compelling and sometimes humorous tale filled with numerous twists and turns.

Referring to the current political atmosphere filled with rampant conspiracy theories, writer Larry Hancock, said, "If there is any time for a good dose of paranoia that doesn't take itself seriously, it's now."

Co-author and illustrator Michael Cherkas added, "I've always been fascinated by the phenomenon of UFO sightings, aliens abductions and conspiracies. It's interesting that this sort of "magical thinking" is no longer confined to the fringe element. It's now part of the mainstream."
(16) STOLEN AND FOUND. Suggest brings us "The Wild Story Of Nicolas Cage's Issue Of The First Superman Comic".
Nicolas Cage's love of comic books is fairly well known. The star of Ghost Rider and Kick-Ass once owned the legendary Action Comics No. 1, featuring the first appearance of Superman. What happened to this specific issue is quite wild, and the story even features a connection to the hit A&E series Storage Wars. Here's what happened….
I can't resist an item that mentions Storage Wars — my friend Elst Weinstein appeared as an expert in the show's first season.
(17) SCARY LEGO SPECIAL. There can be more terrifying things than stepping on them barefoot — "LEGO Star Wars Terrifying Tales debuts Disney+ trailer" at SYFY Wire.
Marvel isn't the only one capable of exploring alternate realities within established canon. The official trailer for the LEGO Star Wars Terrifying Tales special (coming to Disney+ early next month) teases a trio of stories that put a fresh — and borderline What If…? — twist on beloved characters and storylines.

Set on the volcanic planet of Mustafar, Terrifying Tales follows Poe Dameron (Jake Green), BB-8, and plucky mechanic Dean (Raphael Alejandro) as they're treated to a hair-raising tour of Vader's old castle. One of the most foreboding locations in the Star Wars mythos, the castle is being turned into a galactic tourist attraction by Graballa the Hutt (Dana Snyder)….
(18) VIDEO OF THE DAY. [Item by Martin Morse Wooster.] In "Shang-chi Pitch Meeting" on Screen Rant, Ryan George, in a spoiler-packed episode, has the producer take out the "Marvel Movies checklist" to find that Shang-Chi does have "a big messy CGI Battle," 'color-coded energy blasts," and a hero who takes off his shirt to reveal sic-pack abs.
[Thanks to Michael Toman, John King Tarpinian, Cat Eldridge, Lise Andreasen, Alan Baumler, Jeffrey Smith, Mike Kennedy, Andrew Porter, Martin Morse Wooster, and JJ for some of these stories. Title credit belongs to contributing editor of the day Jack Lint.]