DECEASED AT DC. Nerdist plans to be there when "DC Comics Kills the Justice League". Will you be invited to the funeral?
Twenty-five years ago this year, Superman died at the hands of Doomsday. And the issue in which he died, Superman #75, became iconic. Now, Superman is dying again. And in another 75th issue. But this time, so are Batman, Wonder Woman, and the rest of the Justice League. DC Comics has announced that issue #75 of the current Justice League book will be its last. And it will feature almost the entire team dying on a mission. Writer Joshua Williamson (Batman) and artist Rafa Sandoval (The Flash) have the somber duty of laying the world's greatest heroes to rest.

According to the official description from DC Comics, a new Dark Army, featuring the DCU's greatest villains, has formed on the edges of the Multiverse. And they pull together the best and most powerful heroes in an epic war to push the darkness back. In the end, the Dark Army kills the Justice League. And with only one survivor left to warn the remaining heroes of Earth about what is coming for them.
(2) VOICE. Morgan Hazelwood kicks off a series of posts about what she learned about writing at the Worldcon. "Finding The Authorial Voice: A DisCon III Panel". When you're looking to get published, people sure talk a lot about your 'voice'. But what exactly is it? And how can you change yours?" (Also a YouTube video.)
What is Authorial Voice?

It's a hard thing to define, but the panelists did their best.
A thread that is in all your work, so people can identify you as the author, no matter the subject. It's what makes you sound like you. (Jo Walton/Cass Morris)
What unites all your work (JT Greathouse)
What sells you to the reader – often why you read an author. New voices on old stories can carry the story (Walter Jon Williams)
A forcefulness of writer personality (Usman T. Malik)
(3) OCTOTHORPE. In episode 49 of the Octothorpe podcast, "Not Sufficiently Sassy", John Coxon is demanding, Alison Scott joined a Discord, and Liz Batty knows a lot about the WSFS Constitution.
We criticize Amazon for the way they treated Oghenechovwe Donald Ekpeki, listen to Hugo, Girl, and chat about the latest Worldcon gossip.
(4) GASBAG FROM HOLLYWOOD. "Tom Cruise movie producers sign Axiom deal for space production studio" says CNBC.
The producers of Tom Cruise's future space movie on Thursday announced plans to attach a studio to the International Space Station in development by Houston-based company Axiom.

U.K.-based studio Space Entertainment Enterprise, co-founded by producers Elena and Dmitry Lesnevsky, contracted Axiom to build the module. Called SEE-1, the module would be "the world's ?rst content and entertainment studios and multipurpose arena in space."

SEE-1 is scheduled to launch in December 2024. It will attach to Axiom's first module that the company plans to connect to its space station in September 2024….

… The SEE-1 module is an inflatable module, according to Axiom, which will have a diameter of nearly 20 feet. Using inflatable modules is an increasingly popular approach of private companies developing space stations to build large living areas, due to the advantage of launching in a smaller form factor and then expanding to a greater volume once in space.
(5) COZY BUT WEIRD. At CrimeReads, Amanda Flower recommends her favorite paranormal cozy mysteries: "5 Paranormal Cozies to Help You Escape Everyday Reality".
… I start out my list with an older title, but a personal favorite, A Potion To Die For by Heather Blake. In this novel, Carly Bell Hartwell is the owner of Little Shop of Potions, a magical potion shop specializing in love potions in Hitching Post, Alabama. Carly's potions are popular in the town. Maybe a little too popular as a soothsayer recently predicted that one of the married couple in Hitching Post was headed for divorce. Now, it seems that every married couple in town wants a love potion from Carly to save their marriage. To make matters worse, Carly finds a dead man in her shop clutching one of her potion bottles in his hands. Now, she is a suspect for a murder that could send her to prison and ruin her business for good….
(6) G.M. FORD OBIT. Mystery novelist and raconteur G.M. Ford died on December 1, 2021, says Shelf Awareness. His agent, Lisa Erbach Vance of the Aaron M. Priest Literary Agency made the announcement. Ford was 76.
Ford's first novel, Who in Hell Is Wanda Fuca?, introduced the irreverent Seattle private eye Leo Waterman and was a finalist for the Anthony, Shamus and Lefty Awards. The Waterman series extended through 11 more books, the most recent of which, Heavy on the Dead, was published in 2019. His work also included the six-book Frank Corso mystery series and several stand-alone novels. His wife, author and photographer Skye Moody, said that "he will live on in his many books and in our broken hearts."
(7) BOFILL OBIT. Architect Ricardo Bofill died January 14. The New York Times tells why his work might look familiar to sff fans: "Ricardo Bofill, Architect of Otherworldly Buildings, Dies at 82"
…Another, known as Les Espaces d'Abraxas, reinvented and repurposed classical elements in unsettling, otherworldly combinations; it features vast columns made not of stone but of reflective glass. That project was often described as a kind of "Versailles for the people." But its jarring juxtapositions made it seem dystopian — and it served as the perfect backdrop for Terry Gilliam's 1985 movie, "Brazil," and the last of the "Hunger Games" movies.

… He founded his firm, Ricardo Bofill Taller de Arquitectura, in Barcelona in 1963. In 1975, the firm — and Mr. Bofill — moved to La Fábrica, a 32,000-square-foot former cement factory outside Barcelona, which he spent decades turning into a habitable ruin.

Five years earlier he had proposed a housing project for Madrid called the City in the Space, an endlessly expandable structure with turrets and crenelations and, in some renderings, a crazy quilt of colorful patterns….

… In an unexpected twist, Mr. Bofill's older buildings found new fans in the 21st century. "Westworld," the HBO sci-fi series, was shot in part at La Fábrica, and "Squid Game," the Korean TV juggernaut, featured sets that closely resembled La Muralla Roja.

Those Bofill buildings and others became familiar Instagram backdrops — or in the words of Manuel Clavel Rojo, a Spanish architect and educator, "His buildings became pop icons at the very end of his career."
(8) MEDIA BIRTHDAY.
1959 — [Item by Cat Eldridge.]  Sixty-three years ago this evening, a new genre anthology series called Alcoa Presents: One Step Beyond first aired on ABC where it would run for three years. (If you saw it in syndication, it was called just One Step Beyond.) It was created by Merwin Gerard who previously had done nothing at all of a genre nature. He was associate producer here with it actually being produced by Collier Young. 
Unlike other anthology programs of the time, this series was presented in the form of docudramas. Mind you, the stories depicted hewed close to known urban legends or were remakes of let's call them horror films on the light side. Ninety-six half-hour episodes would be filmed during its. When it was cancelled, it was replaced by The Next Step Beyond which ran for one season of twenty-five episodes, fourteen of which were remakes of the first series.
John Newland, the original series host, and Gerard were involved in an attempt in the late Seventies to revive it. It failed miserably lasting but twenty-five episodes. As Newland stated later, "The remakes were a bad idea, we thought we could fool the audience, and we soon learned we couldn't."
They are legally available on YouTube now so you can see the first episode, "The Bride Possessed" here if you desire.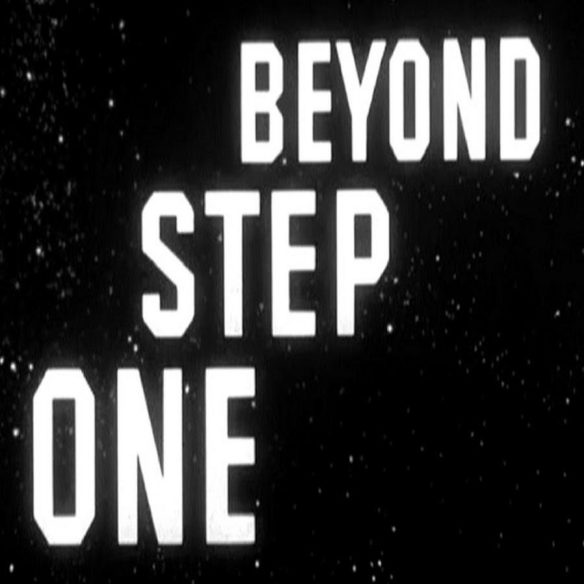 (9) TODAY'S BIRTHDAYS.
[Compiled by Cat Eldridge.]
Born January 20, 1884 — A. Merritt. His first fantasy story was published in 1917, "Through the Dragon Glass" in the November 14 issue of All-Story Weekly. His SFF career would eventually consist of eight novels and fifteen (I think) short stories. I'm sure that I've read The Moon Pool, his novel, and much of that short fiction, but can't recall the other novels as being read by me. In the realm of the usual suspects, Apple Books is clearly the better place to find his work as they've got everything he published whereas Kindle and Kobo are spotty. (Died 1943.)
Born January 20, 1920 — DeForest Kelley. Dr. Leonard "Bones" McCoy on the original Trek and a number of films that followed plus the animated series. Other genre appearances include voicing Viking 1 in The Brave Little Toaster Goes to Mars (his last acting work) and a 1955 episode of Science Fiction Theatre entitled "Y..O..R..D.." being his only ones as he didn't do SF as he really preferred Westerns. Lots of them. (Died 1999.)
Born January 20, 1934 — Tom Baker, 88. The Fourth Doctor and still my favorite Doctor. My favorite story? The "Talons of Weng Chiang" with of course the delicious added delight of his companion Leela played by Lousie Jameson. Even the worst of the stories were redeemed by him and his jelly babies. And yes, he turns up briefly in the present era of Who rather delightfully. Before being the Doctor he had a turn as Sherlock Holmes In "The Hound of the Baskervilles", and though not genre, he played Rasputin early in his career in "Nicholas and Alexandra"! Being a working actor, he shows up in a number of low budget films early on such as The Vault of Horror, The Golden Voyage of Sinbad,The Mutations, The Curse of King Tut's Tomb and The Zany Adventures of Robin Hood. And weirdly enough, he's Halvarth the Elf in a Czech-made Dungeons & Dragons film which has a score of ten percent among audience reviewers on Rotten Tomatoes.
Born January 20, 1958 — Kij Johnson, 64. Writer, and associate director of The Center for the Study of Science Fiction at the University of Kansas English Department, which is I must say a cool genre thing to be doing indeed. If you not read her Japanese mythology based The Fox Woman, do so now as it's superb. The sequel, Fudoki, is just as interesting. The Dream-Quest of Vellitt Boe is a novella taking a classic Lovecraftian tale and giving a nice twist. Finally, I'll recommend her short story collection, At the Mouth of the River of Bees: Stories. She's well-stocked at the usual digital suspects. Oh, and she has a very cool website — https://kijjohnson.com/.
Born January 20, 1981 — Izabella Miko, 41. She was in The Clash of Titans as Athena. Why Goddess tell would anyone remake such a perfect film? She also had a recurring role on the very short-lived The Cape series as Raia, and she had a recurring role as Carrie on Deadwood. 
Born January 20, 1983 — Svetlana Viktorovna Khodchenkova, 39. I think her only SFF role was in the most excellent Hugh Jackman-led The Wolverine in which she had the dual role of Dr. Green who becomes The Viper. Marvel fans will recognize that this is a new version of the character. But most of her career involves Russian-titled productions so I'm not sure whether any of them are SFF…
(10) COMICS SECTION.
Speed Bump shows the effects of being bitten by a radioactive insect are unpredictable.
Whereas Baldo shows one reason why the future is unpredictable.
Randall Munroe thinks the process was more complex than we assume.
(11) THINKING AHEAD. Isaac Arthur's latest video is about the SF trope of telepathy and what if science had a fix?
Telepathy and other psychic abilities have often been investigated by science, but could the future offer humanity such talents, and is science they key to unlocking or creating them?
(12) AVOIDING ACCIDENTS. "Guillermo del Toro Hasn't Used a Real Gun on Set Since 2007: 'I Don't Think It's Necessary Anymore'" – so he told a Directors Roundtable reports Yahoo! Entertainment.
…After an on-set accident involving a prop gun led to the tragic death of cinematographer Halyna Hutchins on the set of "Rust" last month, the use of guns on film sets has been a hotly debated topic in Hollywood. Several A-list actors and directors have pledged to stop working on films that use real guns. Guillermo del Toro would join them, but he has not fired a gun on one of his sets in over a decade.

Appearing alongside Jane Campion, Pedro Almodóvar, Kenneth Branagh, Asghar Farhadi, and Reinaldo Marcus Green as part of The Hollywood Reporter's Director's Roundtable, del Toro took a strong stance against the use of real guns in filmmaking. The Oscar-winning director said that he has not fired a real gun on set "since 2007 or 2008." According to del Toro, the decision began as a practical necessity, but later became his preferred approach…
(13) SKIDMARKS IN SPACE. Someone has cleverly spliced together a history of "Star Trek Warp Jumps (1979-2021)".
One of the hallmarks of Star Trek's visual aesthetic is the classic jump to warp speed. Audiences were treated to the first version of the warp jump in 1979 with the release of Star Trek: The Motion Picture. In this video, we will be doing a survey of how the warp jump effect changed over the years. Note: The Kelvin timeline and other alternate continuities are not included in this overview.
(14) RICH SOIL. "Curiosity rover finds 'tantalizing' signs of ancient Mars life" – MSN Kids has the story.
NASA's Curiosity rover has found some interesting organic compounds on the Red Planet that could be signs of ancient Mars life, but it will take a lot more work to test that hypothesis.

Some of the powdered rock samples that Curiosity has collected over the years contain organics rich in a type of carbon that here on Earth is associated with life, researchers report in a new study. 

But Mars is very different from our world, and many Martian processes remain mysterious. So it's too early to know what generated the intriguing chemicals, study team members stressed….    
(15) THE FOURS BEWITCHOO. [Item by Martin Morse Wooster.] If you get bored with regular Lego Star Wars, you can play in "mumble mode!"
[Thanks to Michael Toman, Cat Eldridge, Mike Kennedy, Chris Barkley, Rob Thornton, Jen Hawthorne, SF Concatenation's Jonathan Cowie, Martin Morse Wooster, JJ, John King Tarpinian, and Andrew Porter for some of these stories. Title credit belongs to File 770 contributing editor of the day Jayn.]