2022 ITW THRILLER AWARDS NOMINEES
The International Thriller Writers have announced the finalists for the 2022 Thriller Awards.
The winners will be revealed at ThrillerFest XVII on Saturday, June 4 in New York City.
BEST HARDCOVER NOVEL
Megan Abbott – THE TURNOUT (Penguin/Putnam)
S. A. Cosby – RAZORBLADE TEARS (Flatiron Books)
Alice Feeney – ROCK PAPER SCISSORS (Flatiron Books)
Rachel Howzell Hall – THESE TOXIC THINGS (Thomas & Mercer)
Alma Katsu – RED WIDOW (Penguin/Putnam)
Eric Rickstad – I AM NOT WHO YOU THINK I AM (Blackstone Publishing)
BEST AUDIOBOOK
S. A. Cosby – RAZORBLADE TEARS (Macmillan) — Narrated by Adam Lazarre-White
Samantha Downing – SLEEPING DOG LIE (Audible Originals) — Narrated by Melanie Nicholls-King and Lindsey Dorcus
Rachel Howzell Hall – HOW IT ENDS (Audible Originals) — Narrated by Joniece Abbott-Pratt
Gregg Hurwitz – PRODIGAL SON (Macmillan) — Narrated by Scott Brick
Nadine Matheson – THE JIGSAW MAN (HarperCollins) — Narrated by Davine Henry
BEST FIRST NOVEL
Abigail Dean – GIRL A (HarperCollins)
Eloísa Díaz – REPENTANCE (Agora Books)
Amanda Jayatissa – MY SWEET GIRL (Berkley)
David McCloskey – DAMASCUS STATION (W.W. Norton & Company)
Eric Redman – BONES OF HILO (Crooked Lane Books)
BEST PAPERBACK ORIGINAL NOVEL
Joy Castro – FLIGHT RISK (Lake Union)
Aaron Philip Clark – UNDER COLOR OF LAW (Thomas & Mercer)
C. J. Cooke – THE LIGHTHOUSE WITCHES (Berkley)
Jess Lourey – BLOODLINE (Thomas & Mercer)
Terry Roberts – MY MISTRESS' EYES ARE RAVEN BLACK (Turner Publishing Company)
BEST SHORT STORY
S.A. Cosby – "Not My Cross to Bear" (Down & Out Books)
William Burton McCormick – "Demon in the Depths" (Ellery Queen's
Mystery Magazine)
Scott Loring Sanders – "The Lemonade Stand" (Ellery Queen's Mystery Magazine)
Jeff Soloway – "The Interpreter and the Killer" (Ellery Queen's
Mystery Magazine)
John Wimer – "Bad Chemistry" (Ellery Queen's Mystery Magazine)
BEST YOUNG ADULT NOVEL
Maureen Johnson – THE BOX IN THE WOODS (HarperCollins)
Nova McBee – CALCULATED (Wolfpack Publishing LLC)
Ginny Myers Sain – DARK AND SHALLOW LIES (Penguin Young Readers)
Courtney Summers – THE PROJECT (Wednesday Books)
Krystal Sutherland – HOUSE OF HOLLOW (Penguin Young Readers)
BEST E-BOOK ORIGINAL NOVEL
Greig Beck – THE DARK SIDE: ALEX HUNTER 9 (Pan Macmillan)
John Connell – WHERE THE WICKED TREAD (John Connell)
Wendy Dranfield – LITTLE GIRL TAKEN (Bookouture)
E.J. Findorff – BLOOD PARISH (E.J. Findorff)
S. E. Green – MOTHER MAY I (S. E. Green)
Andrew Kaplan – BLUE MADAGASCAR (Andrew Kaplan)
Karin Nordin – LAST ONE ALIVE (HarperCollins)
WOLFE PACK
The winners of the 2021 Nero Award and Black Orchid Novella Award were announced December 5. These crime fiction awards are given out by a Nero Wolfe fan group called The Wolfe Pack.
2021 NERO AWARD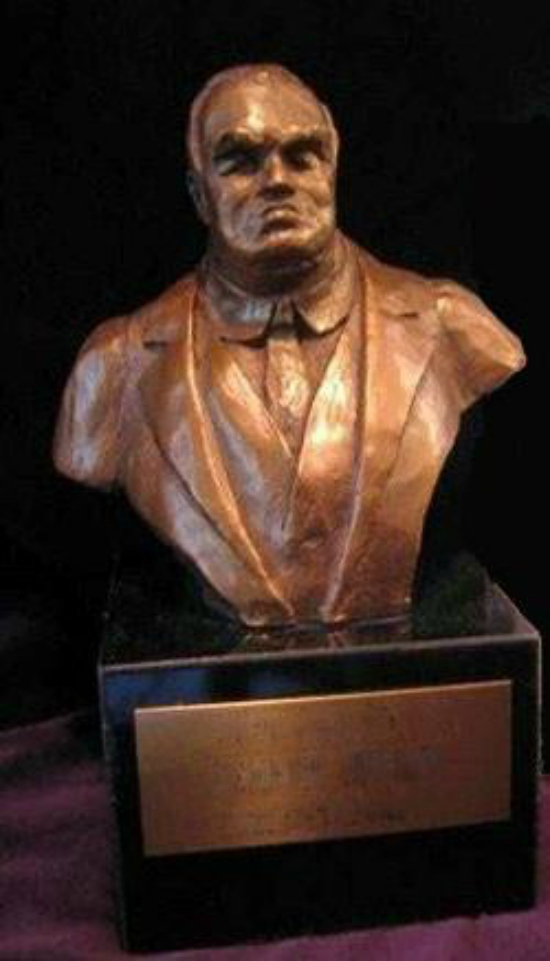 The Nero Award is presented each year to an author for the best American Mystery written in the tradition of Rex Stout's Nero Wolfe stories.
Stephen Spotswood for Fortune Favors the Dead (Doubleday).
2021 BLACK ORCHID NOVELLA AWARD
The Black Orchid Novella Award is presented jointly by The Wolfe Pack and Alfred Hitchcock Mystery Magazine to celebrate the novella format popularized by Rex Stout.
Alexis Stefanovich-Thomson for "The Man Who Went Down Under." The novella will be published in the July 2022 issue of Alfred Hitchcock Mystery Magazine.
Honorable mentions for the Black Orchid Novella Award went to:
"Bad Apples" by Kathleen Marple Kalb (writing as Nikki Knight)
"The Inside Shake" by Jason Koontz
"House of Tigers" by William Burton McCormick
"The Mystery of the Missing Woman" by Regina M. Sestak 
"Lovely As" by Jacqueline Vick
CWA DIAMOND DAGGER
The Crime Writers' Association Diamond Dagger Award for 2022 goes to CJ Sansom.
Sansom is the creator of the bestselling Shardlake series, set in the reign of Henry VIII and following the sixteenth-century lawyer-detective Matthew Shardlake and his assistant Jack Barak.
[Thanks to Cora Buhlert and Todd Mason for these stories.]