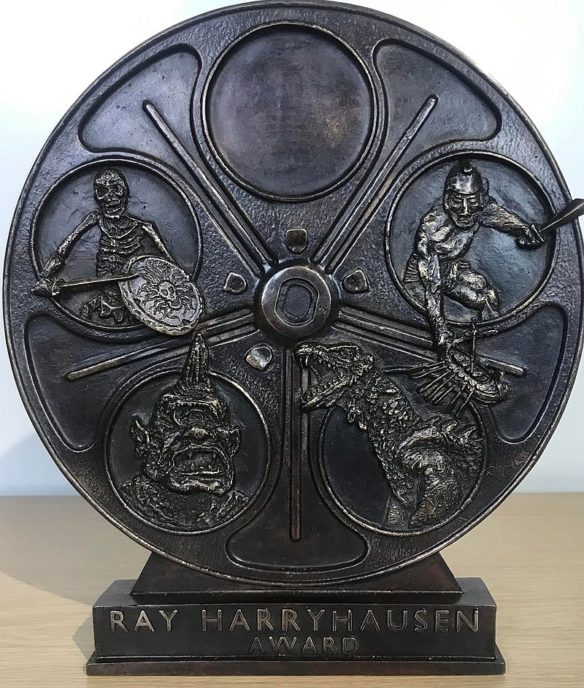 The Ray and Diana Harryhausen Foundation announced the inaugural winners of The Ray Harryhausen Awards on June 29.
BEST FEATURE FILM ANIMATION
Mad God (2021) Director: Phil Tippett
BEST SHORT FILM ANIMATION
Only A Child (2021). Director: Simone Giampaolo
BEST STUDENT FILM ANIMATION
Absolution Parsin. (2021) Director: Jack Nop
Honorable Mention
An Interview with a Megalosaurus (2021). Annie Nicholson
BEST COMMERCIAL FILM ANIMATION
Save Ralph (2021). Arch Studios
BEST CHILDREN'S FILM ANIMATION
Battle of Gastrioda (2021) Director: Kristian Harding
BEST TELEVISION ANIMATION
Scream Street (2021). Factory. Directed by Geoff Walker. Showrunner Giles Pilbrow. Episode: "The Noisy Place"
HARRYHAUSEN HALL OF FAME AWARD
You can view excerpts of the winning animations in the awards announcement video.