(1) SFWA GIVERS FUNDRAISER. The SFWA charity auctions resume April 5. All auction proceeds will be earmarked for the SFWA Givers Fund which is used to disperse grants to deserving applicants, along with bolstering the existing Emergency Medical (EMF) and Legal Funds.
Available items this month include:
Gerrold Manuscript: The Thing on the Shelf
Gerrold Manuscript: The Bag Lady
Stewie as Robin T-shirt
Cooking Out of This World
13th Year's Best Fantasy and Horror signed by Ellen Datlow Advance Reading Copy
Signed Advance Reading Copy The Grace of Kings by Ken Liu
Autographed copy of This Island Earth by Raymond F. Jones
Smoke and Mirrors by Neil Gaiman ARC
Sands of Mars by Arthur C. Clarke
Lord Valentine's Castle by Robert Silverberg ARC
The bidding will begin April 5 on — : Ebay.com/usr/sfwa65
To learn more about the SFWA Givers Fund and what it supports, visit sfwa.org/donate. If you have items you would like to donate for future SFWA Charity Auction fundraisers, please contact Steven H Silver at [email protected] for more information.
(2) PIERCE BROWN IN HUNGARY. The author will be coming to the International Book Festival in Budpest, a visit heralded by the English-language profile — "Interview: Pierce Brown – April 2018"
Pierce Brown, author of Red Rising, Golden Son, Morning Star and Iron Gold, is going to visit Hungary soon, during the 25th International Book Festival Budapest. (You can read more about the visit and the related events here.)

Due to this occasion, we discussed sci-fi and writing, meritocracy and graphic novels with him: interview by Dominik Szabó. Many thanks to Ferenc Benk? for the translation. Photo by Joan Allen.

I imagine Iron Gold to be the elaboration on the most difficult questions of Morning Star (What happens after the fighting ends? Who will rebuild the world?), not to mention that the Hungarian title (Years of Chaos) holds out little hope… Am I right if I say that you're not a writer who prefers "happily ever after"-stories?

I wouldn't go so far as to say that I don't enjoy happy endings. I think some stories resound because of their happy endings, while some stories would be disingenuous if they ended on anything less than a bitter note.

The Red Rising world has always been defined by its shades of grey, rather than its black and white depiction of conflict. That is why I thought it appropriate to explore the inconvenient questions of what happens after Morning Star.
(3) ART PIRACY DISCOVERED. Westercon 72 chair Kate Hatcher apologized for using some art at their publicity tables the vendor did not have rights to:
As chair of Westercon 72, and the NASFiC Bid for 2019, I need to right a wrong concerning artwork and our fan tables. It was brought to our attention a tapestry purchased through rosegal.com that we used as decoration, is a piece of artwork which was illegally obtained by the manufacturer, according to the artist. Vetting of the company was not enough. It is troubling on a level I can't express, how widespread the image is in over 650 sites, and the depth that purchasing needs to be checked to protect artists worldwide.

What I can do is express my regret at using this image and remove it from our systems. I also reached out through ASFA (The Association of Science Fiction & Fantasy Artists) to the artist, Kazuhiko Nakamura, to let him know of the infraction and apologize as well for its use. I hope that the Science Fiction Community can continue to work together to inform and shut down pirated artwork, which has become a monumental problem far beyond what I understood.

I will continue with tools and information given me from ASFA and local artists to work better on this issue, inform our committee, and collaborate to protect artwork rights and expand awareness of this at our event (s).
(4) A SUIT AND TWO PAIR OF PANTS. If it's successful, sue them. Variety reports "'Stranger Things' Creators Accused of Plagiarizing From 'Montauk' Short Film". Of course, that's because there tends to be no point in hiring lawyers to sue a money-loser.
The director of "Montauk," a six-minute film about an incident on a Long Island beach, filed a lawsuit Tuesday accusing the creators of "Stranger Things" of ripping off the idea.

Charlie Kessler says he made the short film in 2012 as a teaser for a feature film to be called "The Montauk Project." He alleges that he pitched the idea to Matt and Ross Duffer, the co-creators of the Netflix sci-fi hit, when they met at the Tribeca Film Festival in 2014. Kessler says the idea went nowhere at the time, but the Duffer brothers used it as the germ for "Stranger Things," which debuted in 2016.

The Duffer brothers' attorney, Alex Kohner, issued a statement on Wednesday, calling the claim "completely meritless."

"He had no connection to the creation or development of 'Stranger Things,'" Kohner wrote. "The Duffer Brothers have neither seen Mr. Kessler's short film nor discussed any project with him. This is just an attempt to profit from other people's creativity and hard work."
(5) JOEY YU SELECTED. Walter Jon Williams announced the winner of the Terran Prize.
The 2018 Terran Prize, founded by George R.R. Martin and consisting of a full tuition scholarship to the Taos Toolbox master class for writers of science fiction and fantasy, has been awarded to Joey Yu.

Joey Yu was born in Taipei, educated in Vancouver, and now works in Shanghai as a freelance creator.  He is the author of several novels published in Chinese, including The Sunlight Trilogy of futuristic fantasy novels, The Mirrored Truth, and The Locus, which won the Excellence Award of the Taiwan Fantasy Foundation.
(6) LONE STAR. Nnedi Okorafor will appear at Alamo Heights High School in San Antonio, TX on April 10.
Join us for an evening with author Nnedi Okorafor, Hugo Award Winner and author of Who Fears Death, in adaptation as an HBO series, on April 10th,6:00 pm, in the high school auditorium. Free and open to the public! pic.twitter.com/WGVdaBFLOZ

— AHHS Mules (@AHHSmules) April 4, 2018
(7) OUT TO LAUNCH. Hear Sam J. Miller in conversation with N.K. Jemisin at Miller's Blackfish City Book Launch in Brooklyn in April 24. The event will run from 7:00 pm – 9:00 pm at The Powerhouse Arena (28 Adams Street). Click for more information.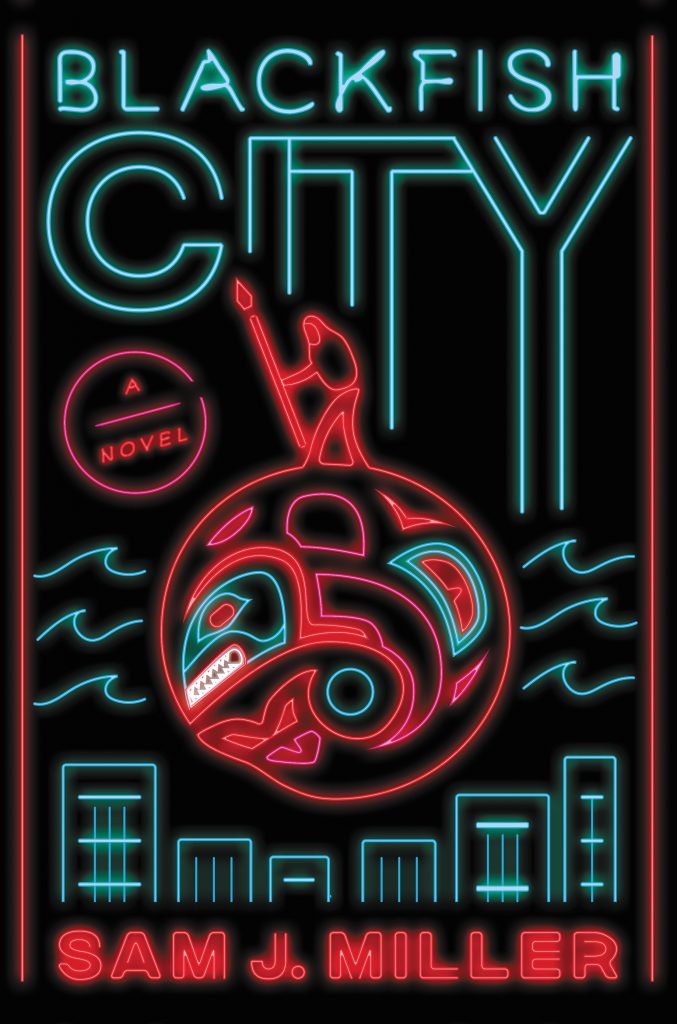 (8) TODAY'S BIRTHDAY IRON MAN
Born April 4 – Robert Downey, Jr.
(9) COMICS SECTION.
(10) POSTCARD FROM MOUNT TBR. Lots of sf readers know how you feel:
hey look i am now ready to vote for a novel in the Hugo awards in (checks calendar) 1994

— ?? charlotte geater ? (@tambourine) April 4, 2018
(11) FEAST FOR THE EARS. Scott Edelman invites listeners to "Polish off Portuguese in Providence" with Victor LaValle in episode 63 of his Eating the Fantastic podcast.
My story "That Perilous Stuff" was up against his "The Ballad of Black Tom" for a Bram Stoker Award in the Long Fiction category last year, and it was such a powerful piece of work, I was sure he was going to win. Well, neither of us won, but that doesn't make his story any less amazing. In fact, it's so amazing AMC recently announced it's planning a TV adaptation, with LaValle as co-executive producer. Among his critically acclaimed novels are Big Machine—which won the Shirley Jackson Award for Best Novel in 2009, the Ernest J. Gaines Award for Literary Excellence, plus an American Book Award in 2010—and The Changeling—which was selected as one of 2017's ten best books by the New York Public Library.

We stole away on the Friday night of StokerCon for O Dinis, one of the many Portuguese restaurants in Rhode Island, which I've been told contains the largest Portuguese-American population in the United States. I was extremely impressed with the restaurant. The food was delicious, and our server took great care of us, making us feel like part of a family, as if we were in someone's home, not a restaurant. It was my favorite food experience of the weekend, and I'll definitely try to return the next time I'm in Providence. Their hospitality was much appreciated!

We discussed the lunch during which his editor and publisher helped make The Changeling a better book, the graphic novel which made him fall in love with the X-Men, which magazine sent him the best rejection letter he ever received, why reading Clive Barker's "Midnight Meat Train" for the first time was glorious, the differing reactions his readers have depending on whether they come from genre or literary backgrounds, the unusual way a short story collection became his first publication, why he was so uncertain of his critically acclaimed "The Ballad of Black Tom" that he almost published it online for free, the reason so many writers are suddenly reassessing H. P. Lovecraft, how his graphic novel The Destroyer came to be, and much more.
(12) CONJUGATION. Today's lesson:
For Hugo seasoun, saye yt yn Latyn:
Hugo, Hugonis, Hugoni, Hugonem, Hugone, Hugones, Hugonum, Hugonibus, Hugones, Hugonibus.

— Chaucer Doth Tweet (@LeVostreGC) April 3, 2018
(13) NEW FAKE NEWS TECH. You heard it yourself? Of course you did. "Can You Believe Your Own Ears? With New 'Fake News' Tech, Not Necessarily".
Soon, we might not be able to believe our own ears.
New technologies for creating faked audio are evolving quickly in the era of active information campaigns and their use of "fake news."

This has serious repercussions for politics: Influence-mongers could create fake clips of politicians to undermine them — or politicians could deny they said things they were really recorded saying, calling it fake audio.

A Montreal startup called Lyrebird has released a product which allows users to create an audio clip of anyone saying anything. Here's the company using a fake clip of former President Barack Obama to market their technology.
(14) ANOTHER TOLKIEN BOOK? And speaking of…. This post is dated March 31, but some have cast doubt on it as an April Fool: The Tolkien Society reports another new Tolkien book is coming in August. For what it's worth —
Keen-eyed Tolkien fans have discovered that some bookseller sites are advertising the release of a new Tolkien book later this year.

Two days ago the book was simply listed as Untitled, so there was some speculation amongst fans as to what the subject matter was, and if indeed it was a genuine new title.

Just as with Beren and Lúthien which was published on 1 June 2017, The Fall of Gondolin, is reported to be written by J.R.R. Tolkien, and edited by Christopher Tolkien.

The news has taken many people by surprise, because in the introduction of Beren and Lúthien, Christopher Tolkien gave a strong hint that that was likely to be his final contribution.

According to Amazon the book is reported (which they still list as Untitled) to be 304 pages in length, and is due to be published on 23 August 2018.  The book is advertised to be published both as a hardback and as a deluxe slipcased version.  Amazon also mentions the simultaneous publication of a large-type version.  However, Book Depository, which does include the name of the book, has 1 August as publication day.
(15) EXTREME EMPATHY. A real-world case of the peak of The Stars My Destination, "The Man with English", etc.: "The doctor who really feels his patients' pain".
Joel Salinas rushes in to the hospital bathroom and throws up until he's dry heaving. Washing his face, the third-year medical student stares at his pale reflection in the mirror and wills himself to live.

He doesn't know it yet, but Salinas has a condition called mirror-touch synaesthesia. Any time he sees someone experience pain, or even just the sense of touch, his brain recreates the sensations in his own body. And on this day in 2008 he has just watched someone die.

"Someone had a cardiac arrest and it completely caught me off guard," he says.

"I saw them getting chest compressions and I could feel my back on the linoleum floor and the compressions on my own chest. I felt the breathing tube scraping down the back of my throat."

When the patient was declared dead 30 minutes later Salinas experienced an "eerie silence".
(16) SAMPLING THE WARES. Rowan Atkinson returns in Johnny English Strikes Again. Teaser today, full trailer tomorrow.
JOHNNY ENGLISH STRIKES AGAIN is the third installment of the Johnny English comedy series, with Rowan Atkinson returning as the much loved accidental secret agent. The new adventure begins when a cyber-attack reveals the identity of all active undercover agents in Britain, leaving Johnny English as the secret service's last hope. Called out of retirement, English dives head first into action with the mission to find the mastermind hacker. As a man with few skills and analogue methods, Johnny English must overcome the challenges of modern technology to make this mission a success.
[Thanks to John King Tarpinian, Steven H Silver, Martin Morse Wooster, JJ, Chip Hitchcock, Carl Slaughter, Bence Pinter, Cat Eldridge, and Andrew Porter for some of these stories. Title credit goes to File 770 contributing editor of the day Nigel.]