(1) SCA DEATH. A longtime member accidentally killed himself while riding at a Society for Creative Anachronism event in Kentucky. SFGate has the story —"Man is impaled, dies in 'freak accident' during medieval horseback stunt".
It happened Saturday during the Society for Creative Anachronism event in Williamstown.

The president of the SCA, John Fulton, said Barclay was trying to spear a paper plate on the ground.

Barclay's brother posted on Facebook that the metal tip of his brother's lance hit the ground, flipped and then impaled him under his sternum.

"I've never had an injury on the field like this, ever, that led to something like this" said Fulton.

We're told Barclay was flown to a hospital, but died en route.

The SCA said Barclay was a master within the organization and had practiced medieval sports for more than 30 years.
(2) POLCON GROWING PAINS. Marcin Klak analyzes "The issues of Polcon", Poland's national convention.
We can define a few issues with Polcon but the main one is that no one really wants to organize Polcons any more. Of course this is not 100% true but we can see an issue here. In the last few years, there was usually only one group willing to run Polcon. It happens that it was known before that Polcon won't be good but there was only one group willing to do it so there was no choice (and no one really wanted to cancel Polcon). This year, all in all, we haven't chosen the place for Polcon 2020 yet – we hope that in December we will know this as there is one group that thinks about applying to run it.
(3) BATTLING THE ODDS. Brianna Wu wrote up her congressional campaign for Marie Claire: "I Ran for Congress. I Lost. I'm Persisting. Quitting Is Not an Option In the Trump Era."
Here in New England, I got to know almost 100 other women that had decided to run for office, many through the Emerge program for training Democratic women. We were running for mayor, running for state senate, running for Congress. Like me, most of my peers were first-time candidates. We were starting to figure out this alien life of being a political candidate.

And I would love to tell you that we all won. In the movies, the underdog always wins. The Death Star always explodes. Carrie always walks into the sunset with Mr. Big. But reality has somewhat different odds than Hollywood. In a congressional race, the person spending less money wins only 9 percent of the time. You have less than 15 percent chance of beating an incumbent—and those odds are way worse if you're running for the first time.

…For a first-time candidate who raised under $200,000, I did a fantastic job. I got almost 25 percent of the electorate, with over 17,000 people voting for me. I sometimes try to imagine 1000 people telling me they believe in me enough to be their congresswoman, and it's overwhelming. 17,000 people believing in you isn't a loss, it's an excellent start to a career. The guy I was running against has a 20-year head start…
(4) IMAGINE A WORLD IN WHICH… One way social change is contributing to the boom in sff sales — "How Feminist Dystopian Fiction Is Channeling Women's Anger and Anxiety" in the New York Times.
On a desolate island, three sisters have been raised in isolation, sequestered from an outbreak that's causing women to fall ill. To protect themselves from toxins, which men can transmit to women, the sisters undergo cleansing rituals that include simulating drowning, drinking salt water and exposing themselves to extreme heat and cold. Above all, they are taught to avoid contact with men.

That's the chilling premise of Sophie Mackintosh's unsettling debut novel "The Water Cure," a story that feels both futuristic and like an eerily familiar fable. It grew out of a simple, sinister question: What if masculinity were literally toxic?

"The Water Cure," which comes out in the United States in January and was longlisted for the Man Booker Prize, joins a growing wave of female-centered dystopian fiction, futuristic works that raise uncomfortable questions about pervasive gender inequality, misogyny and violence against women, the erosion of reproductive rights and the extreme consequences of institutionalized sexism.

…Most of these new dystopian stories take place in the future, but channel the anger and anxieties of the present, when women and men alike are grappling with shifting gender roles and the messy, continuing aftermath of the MeToo movement….
(5) FANSPLAINING, CONTINUED. David Gerrold has been there, too:
I always get a smile out of fans trying to school pros.

The latest is a self-appointed gatekeeper telling Neil Gaiman that he must be a relatively recent fan of Doctor Who.

Oh my.

My own recent experience happened a year or so ago, when one of the sad puppies tried to tell me that my argument was useless. He said, "It is too late for the pebbles to vote, the avalanche has already started."

I don't remember my exact words. Something to the effect that those words were spoken by Kosh in the Babylon 5 episode "Believers." It would have been nice if he'd credited the source — and the author of the episode.

He dropped out of the thread immediately. I don't remember his name or the thread. I just remember the moment of delicious amusement I experienced….
(6) NEW IN 1963. Natalie Devitt is still undecided whether she'll keep letting Outer Limits control her set's vertical and horizontal according to her review at Galactic Journey: "[October 10, 1963] The Outer Limits of television — a first look".
The Outer Limits may have the power to control transmission, but can the show keep viewers tuning in week after week? The verdict is still out. The show seems to be much more rooted in science fiction than most other anthology shows in recent years, which is a distinguishing point, but the batting average will probably have to improve: this month only gave me one fantastic, one somewhat entertaining and two otherwise okay episodes.
[Oct. 10, 1963] A new science fiction TV anthology has debuted: Join the Journey for a trip to… The Outer Limits!https://t.co/xhY4oqBS8y pic.twitter.com/Bf7ncvy9Xe

— Galactic Journey (@journeygalactic) October 10, 2018
(7) CLARKE CENTER. The Arthur C. Clarke Center for Human Imagination presents "Fred Adams: The Degree of Fine-Tuning in our Universe—and Possibly Others" on November 8 at UCSD.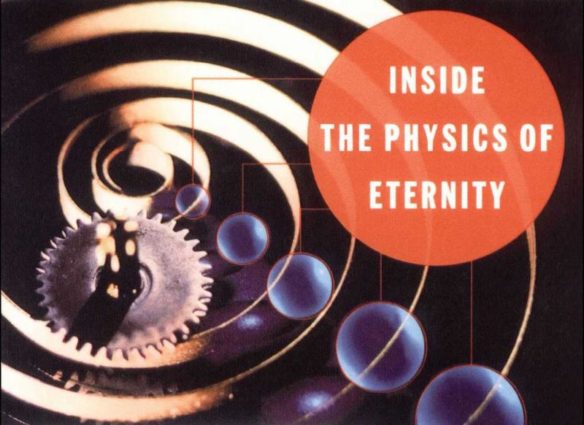 Fred C. Adams, theoretical astrophysicist at the University of Michigan, joins us for an insightful talk about how life in this universe—and potentially others—is possible.

The fundamental constants of nature must fall within a range of values in order for the universe to develop structure and ultimately support life. This talk considers the current constraints on these quantities and assesses the degree of fine-tuning required for the universe to be viable. The first step is to determine what parameters are allowed to vary. In the realm of particle physics, we must specify the strengths of the fundamental forces and the particle masses. The relevant cosmological parameters include the density of the universe, the cosmological constant, the abundance of ordinary matter, the dark matter contribution, and the amplitude of primordial density fluctuations. These quantities are constrained by the requirements that the universe lives for a sufficiently long time, emerges from its early epochs with an acceptable chemical composition, and can successfully produce galaxies. On smaller scales, stars and planets must be able to form and function. The stars must have sufficiently long lifetimes and hot surface temperatures. The planets must be large enough to maintain atmospheres, small enough to remain non-degenerate, and contain enough particles to support a biosphere. We also consider specific fine-tuning issues in stars, including the triple alpha reaction that produces carbon, the case of unstable deuterium, and the possibility of stable diprotons. For all of these issues, the goal of this enterprise is to delineate the range of parameter space for which universes can remain habitable.
November 8, 6:00 p.m. Natural Sciences Building Auditorium, UC San Diego. Free and open to the public; please RSVP here
(8) AT C. James Davis Nicoll continues his new series for Tor.com, "Fighting Erasure: Women SF Writers of the 1980s, Part III", with writers whose surnames begin with the letter "C".
Mona A. Clee began publishing short SF works in the 1980s but I know her from her two novels: pessimistic ecological thriller Overshoot, and the somewhat more optimistic Branch Point, in which time travelers try desperately to prevent a 1963 Soviet-American nuclear exchange, only to discover they've replaced a horrific atomic war with even more horrific variations. "Oh, dear, we seem to have made a bad situation much worse," may not sound like it could be more upbeat than any other book, but A) there is a solution, and B: Overshoot is pretty glum.
(9) YARNALL OBIT. Celeste Yarnall, who appeared in a Star Trek episode and in Elvis Presley's Live a Little, Love a Little, has died at the age of 74 reports Deadline.
In the Star Trek episode titled "The Apple" that aired on October 13, 1967, Yarnall's red-uniformed Yeoman Landon has a romantic encounter with Walter Koenig's Chekov. It didn't last.

Other credits include appearances on The Adventures of Ozzie & Harriet, Bonanza, Hogan's Heroes, It Takes a Thief, Captain Nice, Mannix, Bewitched, Land of the Giants and The Man From U.N.C.L.E., and in the films The Nutty Professor, Under the Yum Yum Tree, Eve, The Velvet Vampire, Bob & Carol & Ted & Alice and Scorpio, among others.
(10) TODAY'S BIRTHDAYS.
[Compiled by Cat Eldridge and JJ.]
Born October 10, 1863 – Vladimir A. Obruchev, Geologist, Writer, and member of the Academy of Sciences of the USSR who was one of Russia's first science fiction authors. In his native country he is best known for two perennially popular science fiction novels, Plutonia and Sannikov Land. Both of these stories are similar to Arthur Conan Doyle's The Lost World, but depict with rigorous scientific accuracy the discovery of an isolated world of prehistoric animals in hitherto unexplored large islands north of Alaska or Siberia.
Born October 10, 1924 – Ed Wood, Jr., Actor, Writer and Director who created numerous low-budget science fiction, comedy, and horror films and wrote more than 80 pulp novels. He is most famous for the notoriously-bad cult SF film Plan 9 from Outer Space. In 1994 Tim Burton directed and produced an eponymous biographical drama of his life starring Johnny Depp, which won two Oscars.
Born October 10, 1947 – Laura Brodian Freas, 71, Classic Music Radio Host, Voiceover Performer, Illustrator and Historical Customer. While married to the artist she published a collection Frank Kelly Freas: As He Sees It containing art and essays by the two of them. She has also provided a few genre covers, including the cover for the anthology New Eves: Science Fiction About the Extraordinary Women of Today and Tomorrow, and numerous pieces of interior art for Weird Tales, Analog, and several Easton Press Signed First Editions. One of her collaborative works with Frank won a Chesley Award; another collaborative work and one of her solo works also received Chesley nominations.
Born October 10, 1950 – Nora Roberts, 68, Writer probably best known, and a favorite of Cora Buhlert, for her near-future science fiction In Death (Eve Dallas) series written under the pen name J.D. Robb, which is approaching 50 novels now and features robots, cloning, flying cars, and space habitats; as well as many other fantasy series including the Key Trilogy, the Sign of Seven Trilogy, and the Three Sisters Island Trilogy.
Born October 10, 1959 – Kerrie Hughes, 59, Writer and Editor. A prolific anthologist, some of which impressively have had several printings, many co-edited with Martin H. Greenberg, and four of the Fiction River series. Favorite titles for me include Chicks Kick Butt (co-edited with Rachael Caine), Zombie Raccoons & Killer Bunnies (with Martin H. Greenberg) and Shadowed Souls (with Jim Butcher). She's published more than a dozen short fiction works of her own and essays including "A Travelers' Guide to Valdemar and the Surrounding Kingdoms" in The Valdemar Companion.
Born October 10, 1959 – Bradley Whitford, 59, Actor, Writer, and Producer whose most recent genre role was as the sinister patriarch in the Hugo finalist Get Out; other movie appearances include Bicentennial Man, Kate & Leopold, RoboCop 3, The Cabin in the Woods, The Darkest Minds, The Muse, and Godzilla: King of the Monsters and guest roles in TV series The Handmaid's Tale, The X-Files, Touched by an Angel, and Cloned.
Born October 10, 1967 – Michael Giacchino, 51, Oscar- and Grammy-winning Composer and Musician, who has created the soundtracks for many genre films such as the Hugo-nominated Rogue One and Star Trek 2009 reboot and its sequels, Jupiter Ascending, Tomorrowland, John Carter, Mission: Impossible III and Ghost Protocol, Jurassic World and Fallen Kingdom, Doctor Strange, Spider-Man: Homecoming, Cloverfield, and the Planet of the Apes reboot movies. His animation soundtrack credits include the Hugo finalists Up and The Incredibles, Incredibles 2, Ratatouille, Cars 2, Inside Out, Zootopia, and Coco. He has also composed music for many TV series such as Lost (for which he received an Emmy), Alias, and Fringe, and video game series including Medal of Honor and Call of Duty. He is also responsible for the soundtrack in the Space Mountain attraction at Disneyland and Disney World.
Born October 10, 1968 – Bai Ling, 50, Actor, Writer, and Producer originally from China who has had genre roles in the films League of Superheroes, Andover, Blood Shed, Star Wars: Revenge of the Sith, Sky Captain and the World of Tomorrow, The Gene Generation, Code Hunter, and The Crow, guest roles in episodes of Lost and Jake 2.0, and a main role in the TV miniseries The Monkey King.
Born October 10, 1968 – Mark Bould, 50, Writer, Editor, and Critic from England who emigrated to Scotland, who has co-authored several nonfiction works on SF including The Routledge Companion to Science Fiction and The Routledge Concise History of Science Fiction, as well as Red Planets: Marxism and Science Fiction (with China Miéville). He guest-edited two issues of Science Fiction Studies, one on the British SF Boom and one on Afrofuturism (with Rone Shavers), and an issue of Paradoxa on Africa SF, and contributed numerous essays to other scholarly works on SF. He will be Scholar Guest of Honor at next year's International Conference on the Fantastic in the Arts (ICFA).
(11) COMICS SECTION.
(12) GET NANOWRIMO SUPPORT. K. Tempest Bradford will host a course in "Daily Writing Exercises – NaNoWriMo Edition" during the November novel-writing marathon, joined at times by four other well-known sff authors.
Practice and warm-ups are fundamental to every artistic discipline, from the musician who practices scales for hours on end to visual artists who cover reams of paper with sketches to dancers and actors who rehearse for months. Practicing craft is important for writers, too. Especially when you're about to write 50,000 words in 30 days.

Doing one 10 – 20 minute writing exercise every day before diving into your novel can help kick your brain into creative gear without pressure and give you the chance to try out new craft skills.

That's what this course is all about. Starting November 1, you'll get a writing exercise via email every day for a month. Each one is designed to get you warmed up and also to help you get to know your characters better, dig into details of your setting, and play around with voice, point of view, and other aspects of craft.

…In addition to the emailed exercises, all writers taking the course can attend live online write-ins four times a week with me + special guests. Each write-in will start with that day's exercise then move into 45 minutes of writing together via Zoom video conferencing software. These write-ins are optional and times/days will vary to accommodate writers across different time zones.

Four times during the month we'll be joined by guest writers who will offer a short pep talk and a writing exercise of their own: Tananarive Due, Stina Leicht, Stant Litore, and Monica Valentinelli.
(13) WALLY WORLD WATCHES. Who knew that Big Brother would manifest as Wally World? Apparently Motherboard (part of Vice) is on the job and knew. Um, knows. Um, at least suspects. ("Walmart Patented a Cart That Reads Your Pulse and Temperature").
You're moving through Walmart at a quick clip, bookin' it through the clearance bread aisle. Sweat beads on your forehead, and your hands grip the cart handle. It's a race against time before you run into an elementary school classmate's mom or run into that guy you made out with in high school and his three kids. God, get me out of h—

I saw you might need assistance! An employee appears from behind the off-brand tampons and accosts you. He knows this because he's been monitoring your biometric data and location from a room in the back, from the sensors in your cart handle. The sensors told him you're clammy and stressed.

Walmart recently applied to patent biometric shopping handles that would track a shopper's heart rate, palm temperature, grip force, and walking speed. The patent, titled "System And Method For A Biometric Feedback Cart Handle" and published August 23, outlines a system where sensors in the cart send data to a server. That server then notifies a store employee to check on individual customers.
(14) CAREER REVIVED? The director canned by Marvel could be back in the business already: "James Gunn in Talks to Write, Possibly Direct SUICIDE SQUAD 2" – ComicsBeat has the story.
James Gunn, the director fired earlier this year from Marvel's Guardians of the Galaxy franchise, is now in talks to write DC's Suicide Squad 2 with an eye to also direct, according to a report today from The Wrap.

This could be somewhat of a coup for Warner Bros., the studio behind Suicide Squad and other films based on DC superheroes. With Gunn writing and directing, Guardians of the Galaxy grew from a relatively obscure comic book property into a veritable household name after just two high-earning and critically-acclaimed movies.

Gunn was dismissed from writing/directing Guardians of the Galaxy 3 earlier this year after a concentrated online campaigned publicized a series of tasteless jokes he made years ago about rape and pedophilia on Twitter. Gunn had long since apologized for the jokes, and, as such, his firing set off widespread debate over whether it was merited, with members of Guardians' cast going to bat for him (especially Dave Bautista).
(15) BATWOMAN. I didn't think it was a compelling news item, but four people have now sent me links to it, so I'm obviously wrong: "Ruby Rose Rises in First Official Look at the CW's Batwoman", image online at ComicsBeat and elsewhere.
(16) GOLDEN AND LESS SHINY AGES. Rob Latham reviews Alec Nevala-Lee's Astounding: John W. Campbell, Isaac Asimov, Robert A. Heinlein, L. Ron Hubbard, and the Golden Age of Science Fiction for Nature — "Beyond pulp: trailblazers of science fiction's golden age".
…Hubbard's gift for the hard sell was pivotal, and Nevala-Lee's portrait of him as a paranoid narcissist and skilled manipulator is scathing. However, Campbell is also sharply scrutinized for his role in midwifing and unleashing Dianetics. Heinlein and Asimov were repelled by what they saw as an uncritical embrace of quackery, and took refuge in newer, often more lucrative markets. The book's final chapters detail the steady decline of the magazine into a second-rank publication, and Campbell (who died in 1971) into a reactionary crackpot with racist views.

Although much of the story outlined in Astounding has been told before, in genre histories and biographies of and memoirs by the principals, Nevala-Lee does an excellent job of drawing the strands together, and braiding them with extensive archival research, such as the correspondence of Campbell and Heinlein. The result is multifaceted and superbly detailed. The author can be derailed by trivia — witness a grisly account of Heinlein's haemorrhoids — and by his fascination for clandestine love affairs and fractured marriages. He also gives rather short shrift to van Vogt, one of Campbell's most prominent discoveries and a fan favourite during Astounding's acme, whose work has never since received the attention it deserves….
(17) INFINITY'S END. At Nerds of a Feather, Joe Sherry weighs in on the closing volume of an anthology series — "Microreview [book]: Infinity's End, by Jonathan Strahan (editor)".
I'm sad that Infinity's End is the purported final volume in Jonathan Strahan's Infinity Project of anthologies. The theme has always been loose, no matter what Strahan has stated in the introduction (and I'm not sure he'd truly disagree with me here). He's just looking for science fiction which stretches the bounds of humanity living in the wider universe. The success is that Strahan has a great idea for good stories and each of the Infinity Project anthologies hits the mark for top notch stories. While I hope that Strahan will revisit the Infinity brand again several years from now (and if so, the anthology should maybe be titled Infinity's Rebirth), Infinity's End is a fitting and excellent way to close the book on a solid anthology series. Reading each volume and reading Infinity's End has been a delight.
(18) GOOGLE'S CHINA AMBITIONS. BBC's Dave Lee tells how "Leak chips away at Google's secrecy on China".
…Now, a freshly leaked transcript of Mr Gomes addressing employees suggests he perhaps wasn't being entirely forthcoming in our interview. Published by The Intercept on Tuesday, his words suggest an enthusiasm and readiness that arguably goes well beyond "exploration".

'We are ready for it'

"Overall I just want to thank you guys for all the work you have put in," reads the transcript, said to be taken from a meeting on 18 July at which Mr Gomes addressed those working on Dragonfly.

…"Of the people who are internet-enabled, a huge fraction of the ones we are missing out are in China […] It's clearly the biggest opportunity to serve more people that we have. And if you take our mission seriously, that's where our key focus should be."

Standing in Google's way is the uncomfortable reality that many people do not agree with that focus – including the vice-president of the United States, Mike Pence. He has said Google should "immediately end development" on Dragonfly.

Hiding from public scrutiny

I can't fathom how Google thinks this will end. Recent history shows how executives at the company have chosen to hide from immediate public scrutiny, only to seriously regret it later.

With Dragonfly, the company simply refuses to share details – not even with US lawmakers. In September, Google's chief executive Sundar Pichai did not show up to a Senate Intelligence Committee hearing….
(19) HOW DEEP IS YOUR LOVE. "Seafloor mapping XPRIZE final will be in the Mediterranean" – here's what BBC says:
The final of the ocean XPRIZE, which will see fleets of robots compete to map the largest area of seafloor inside 24 hours, will take place in deep waters off the coast of Greece.

Teams will be invited in turn to showcase their technologies, starting in early November.

They will have to chart at least 250 sq km at depths down to 4,000m, and image 10 items of interest.

The group that comes out on top will win $4m. Second place earns $1m.

The Shell Ocean Discovery XPRIZE was launched in 2015 to find systems and approaches that could finally map the world's ocean basins to an acceptable precision.

Currently, less than 15% of their bathymetry (depth) has been measured in a meaningfully accurate way. It is one of those truisms that the global surfaces of Mars and the Moon – because they have no water covering – are known in greater detail.
(20) TIME FREAK TRAILER. Coming to theaters November 9, Time Freak.
If you could turn back time…could you win back the love of your life? That's the problem puzzling Stillman (Asa Butterfield, Ender's Game), a physics genius recently dumped by his stunning girlfriend Debbie (Sophie Turner, "Game of Thrones"). So after creating a timeline of their romance and a machine to rewind the past, he grabs his wingman, Evan (Skyler Gisondo), and sets off to right every wrong he made with Debbie. But as this insane comedy proves, there are some mistakes too perfect for science to fix.
[Thanks to John King Tarpinian, Daniel Dern, Karl-Johan Norén, Chip Hitchcock, JJ, Cat Eldridge, Martin Morse Wooster, Mike Kennedy, Carl Slaughter, and Andrew Porter for some of these stories. Title credit goes to File 770 contributing editor of the day Kaboobie.]