Rick Lai has been named the winner of the 2022 Munsey Award. Lai was selected by a committee made up of all the living Lamont, Munsey, and Rusty Award recipients. The award was presented at PulpFest in Pittsburgh on August 6.
Here is the citation that explains why he was up for this honor: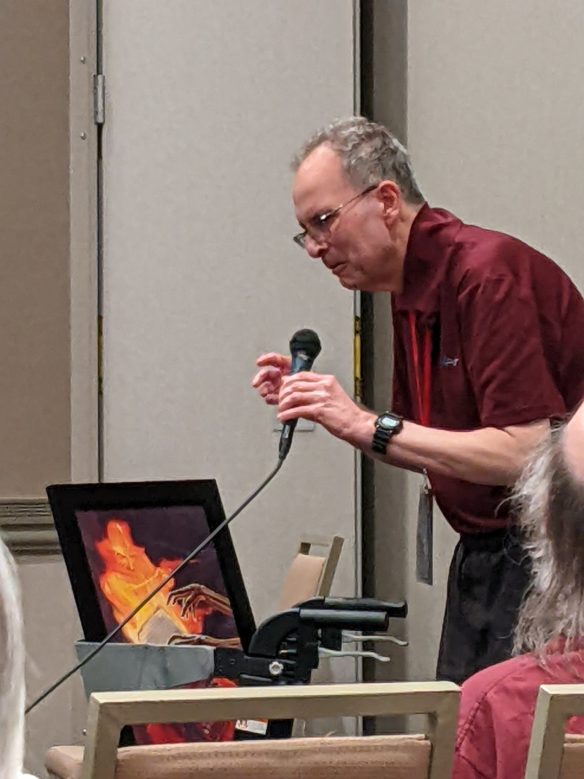 Like many of us, RICK LAI has dedicated much of his adult life and disposable income to his passion for collecting pulp fiction (in all its permutations). Rick distinguished himself with the erudite and insightful scholarship that has made him respected among Wold Newtonians and purists alike. Rick's speculative theories on character and continuity may have been inspired by Philip José Farmer, but were never bound by Farmer or anyone else's parameters. Rick's brilliant and provocative flights of fantasy informed, inspired, and even infuriated readers, but kept them coming back for the next article or book. Later in life, Rick made the natural progression from scholar to storyteller as he began creating works that supplement and expand upon his literary speculations. Among his many books are Chronology of Shadows: A Timeline of The Shadow's Exploits, The Return of Judex, The Revised Complete Chronology of Bronze, Rick Lai's Secret Histories: Daring Adventurers, Rick Lai's Secret Histories: Criminal Masterminds, and Shadows of the Opera: Retribution in Blood. Rick has also presented at PulpFest and written many articles for The Pulp Collector, Pulp Vault, Echoes, Blood 'n' Thunder, and other periodicals. To learn more about Rick, read "PulpFest Profile — The Shadow of Rick Lai."
Named for Frank A. Munsey, publisher of the first pulp magazine, the award recognizes someone who has contributed to the betterment of the pulp community through disseminating knowledge, publishing, or other efforts to preserve and to foster interest in pulp magazines.
[Thanks to Anne Marble for the story.]