The 2020 Galaxy (Yinhe) Awards were presented at the at the Shaocheng Theater in Chengdu, China on October 24.
Shaoyan Hu has provided Amazing Stories with an English-langauge version of the winners list, repeated here with permission of publisher Steve Davidson. (Many thanks!)
Best Novel Award
Best Novella Award
Our World of Science Fiction, by Bao Shu
The Realm of Eternal Catastrophe, by Chen Hongyu
Double Helix, by Qi Yue
Best Short Story Award
The Colored World, by Mu Min
Hibana, by Tai Yi
The Secret of Tithonus, by Fen Xing Cheng Zi
Trinity333, by Hui Hu
The Elegant Blending, by Liu Yanzeng
Best Web Fiction Award
A Look Back of Millennia, by Huo Zhong Wu
Best New Writer Award
Fen Xing Cheng Zi (The Secret of Tithonus)
Wei Mo (Driverless)
Most Popular Foreign Writer Award
Sayuri Ueda (The Dream of Reed Whistle)
Best Translation Award
Sun Jia (VALIS, by Philip K. Dick)
Best Art Award
Cover Art of Science Fiction World Translations Vol 1., 2019, by Jiu Dai Huo Ying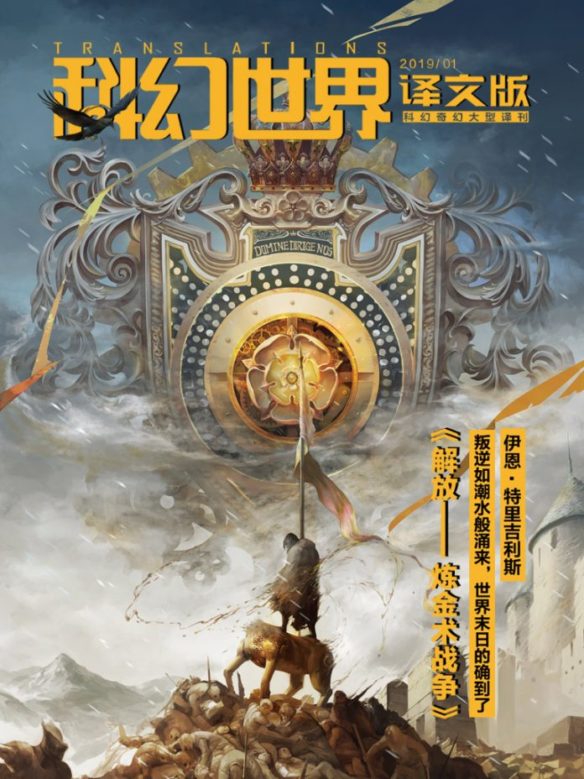 Best Editor Award
Best Sci-Fi Organization
Science Fiction Association of Renmin University of China
Wo Wei Science Fiction Association of Beijing University of Posts and Telecommunications
Science Fiction Association of Southwest Jiaotong University
Best Related Book Award
The Secrets in The Three-Body Problem, by Tian Jiagang, Sichuan Science Technology Publishing House
Sci-Fi Chronicles: A Visual History of the Galaxy's Greatest Science Fiction, by Guy Haley, Translated by Wang Jiayin, China Pictorial Publishing House
Best Imported Book Award
Dragon's Egg, by Robert L. Forward, Translated by Kuan Yuan, Sichuan Science Technology Publishing House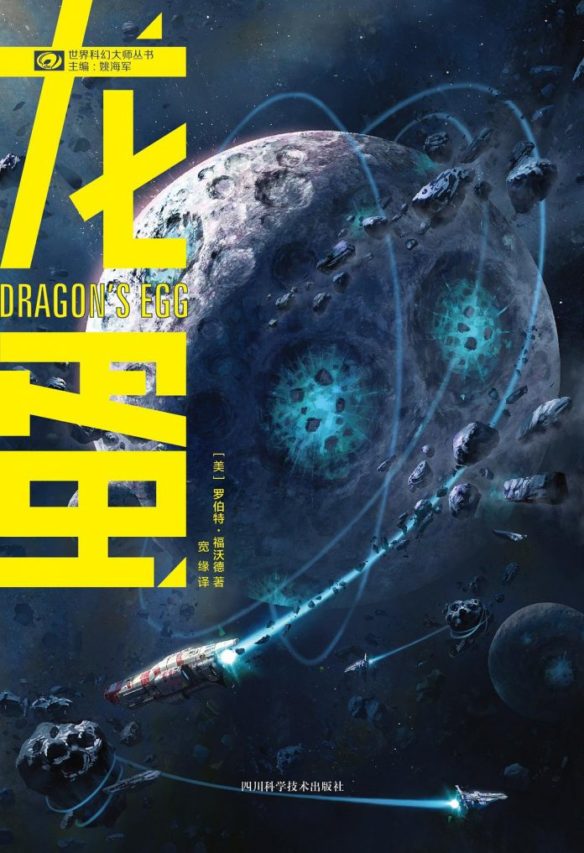 Best Original Book Award
The Egg of Universe, by Wang Jinkang, Sichuan Science Technology Publishing House
Algorithms for Life, by Chen Qiufan, CITIC Press Group
---
Shaoyan Hu is a part-time translator for speculative fictions. He has worked together with other translators to render A Song of Ice and Fire series into Chinese language. His other translation works in Chinese language include Marooned in Realtime by Vernor Vinge, The Scar by China Miéville, and The City & the City by China Miéville. There are also a number of short stories, novelettes and novellas translated by Shaoyan that appeared in various SF&F magazines in China.