By James Bacon: Walls and Windows by Rosaleen McDonagh, directed by Jason Byrne, will be performed at Dublin's Abbey Theatre this August.
The performance will be livestreamed from the Abbey Stage on August 27th and 28th. It will be available on-demand for two weeks until 11th September.
Dealing with heartfelt matters that one of the most discriminated and marginalised peoples of Western Europe must face, this is a hard and difficult play, full of raw honestly and thoughtfulness about how relationships should overcome all adversity, demonstrating how cruel we are to our own, and how destructive hatefulness and bias can be. Julie and John are good people, wonderful, with hopes and plans and like anyone, desiring to live happily on their own terms.
The impact that the naked racism has upon this couple is heart rending, and the story has a particular perspective, that may resonate but yearns for empathy and understanding to our fellow humans.
Excerpts of Walls and Windows by Rosaleen McDonagh (https://twitter.com/paveebeoir) were presented at Dublin 2019, An Irish Worldcon on Saturday 17 August 2019, and was warmly received by the membership, who understood the importance of sharing this work. The convention worked closely with Rosaleen to bring a number of projects to the membership, including a presentation by Kathleen Lawrence on the Beady Pocket.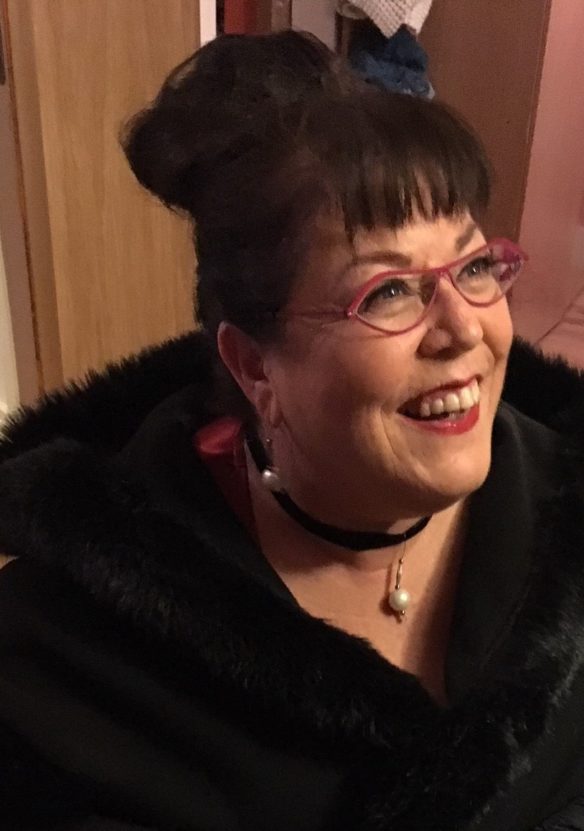 Rosaleen is a Traveller woman with a disability. Originally from Sligo, she is the fourth eldest in a family of twenty children. She worked in Pavee Point Traveller & Roma Centre for ten years, managing the Violence Against Women programme, and remains a board member. She is a regular contributor to the Irish Times and has written extensively within the framework of a Traveller feminist perspective. McDonagh's work includes The Baby Doll Project, Stuck, She's Not Mine, and Rings. Rosaleen has a BA in Biblical & Theological Studies, an MPhil in Ethnic & Racial Studies & an MPhil in Creative Writing, all from TCD. She is currently a PhD candidate in Northumbria University.
Rosaleen attended Dublin 2019.
The Dublin team worked with Pavee Point to reach out and welcome, those who might otherwise feel excluded, and to welcome the traveller community, while working hard to ensure that the artistic aspects of the community that would resonate with fans were brought to light.
The Beady pocket is one such craft. Beady pockets were a hip pocket that Traveller women wore. In modern times the beady pocket could be seen as a purse or a practical handbag. Women kept small items; a comb, sewing kit or spare buttons in it. When families were being moved on or evicted, women gave each other buttons as a keepsake of their friendship and time on the road together. The buttons would be then sewn on to the outside of the beady pocket. Over the course of a lifetime, a woman's beady pocket would be full with an eclectic range of buttons.
Rosaleen McDonagh's Beady Pocket written piece captured the historical years of the beady pocket phenomena with a modern twist, while many fans recognised the community of buttons, badges and ribbons.
Working with Pavee Point helped create a wonderful relationship between Rosaleen and Dublin 2019, who contributed greatly to the convention.
Rosaleen herself enjoyed the Worldcon and noted –
I had read little or no Sci-fi other than Ursula Le Guin. It was very impressive at the convention to see panels discussing representation of Science Fiction from black and ethnic minorities. That was a huge surprise and I really enjoyed it… It was a sheer joy to meet so many strong women wheelchair users in positions of authority and influence. Role models in action are the best way of checking yourself and learning'.
The Dublin 2019 team are delighted to hear that the performance will make its full stage debut at The Abbey, and hope that those who have not yet had the opportunity, know that this heartfelt play comes highly recommended.