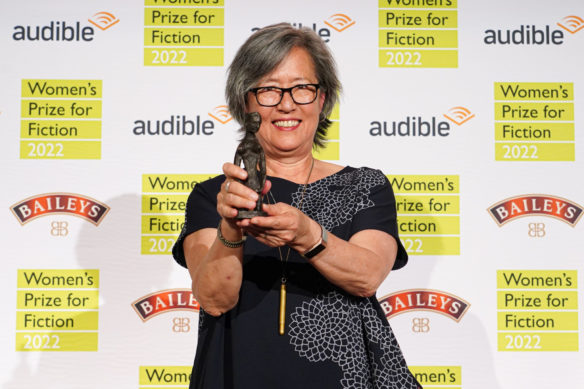 Ruth Ozeki is the winner of the 2022 Women's Prize for Fiction for her novel The Book of Form and Emptiness.
After the tragic death of his father, fourteen-year-old Benny Oh begins to hear voices. The voices belong to the things in his house and sound variously pleasant, angry or sad. Then his mother develops a hoarding problem, and the voices grow more clamorous. When ignoring them doesn't work, Benny seeks refuge in the silence of a large public library. There he meets a mesmerizing street artist with a smug pet ferret; a homeless philosopher- poet who encourages him to find his own voice amongst the many; and his very own Book, who narrates Benny's life and teaches him to listen to the things that truly matter.
As the winner of the prize, which is now in its 27th year, Ruth Ozeki will receive £30,000.
2022 Chair of Judges Mary Ann Sieghart, said: "In an extraordinary year for fiction written by women, and from an incredibly strong shortlist, we were thrilled to choose Ruth Ozeki's The Book of Form and Emptiness, which stood out for its sparkling writing, warmth, intelligence, humour and poignancy. A celebration of the power of books and reading, it tackles big issues of life and death, and is a complete joy to read. Ruth Ozeki is a truly original and masterful storyteller." 
Asked about her inspiration for writing the novel, Ruth Ozeki said: "As a child, I related to objects as though they were semi-sentient, and even now I think about the stories that things could tell if only they could speak. Do things (trees, pebbles, toaster ovens, nuclear reactors, etc.) speak? Can they teach us about life? About reality? Obviously, the answer is yes, if we could only learn to listen."