The winners of the seventh annual Copper Cylinder Awards have been announced by the Sunburst Award Society. The Copper Cylinder is an annual members' choice award for Canadian literature of the fantastic.
The Copper Cylinder Award derives its name from what is considered the first Canadian scientific romance, A Strange Manuscript Found in a Copper Cylinder, by James De Mille (1833-1880). All winners of the Copper Cylinder receive a unique, handcrafted copper cylinder trophy.
Adult Award
The winner of the 2018 Copper Cylinder Adult Award is Son of a Trickster by Eden Robinson [Penguin Random House Canada].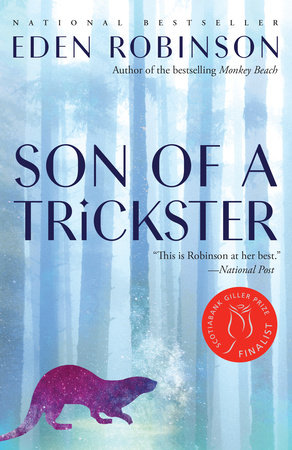 From the publisher:
Everyone knows a guy like Jared: the burnout kid in high school who sells weed cookies and has a scary mom who's often wasted and wielding some kind of weapon. Jared does smoke and drink too much, and he does make the best cookies in town, and his mom is a mess, but he's also a kid who has an immense capacity for compassion and an impulse to watch over people more than twice his age, and he can't rely on anyone for consistent love and support, except for his flatulent pit bull, Baby Killer (he calls her Baby)–and now she's dead.

Jared can't count on his mom to stay sober and stick around to take care of him. He can't rely on his dad to pay the bills and support his new wife and step-daughter. Jared is only sixteen but feels like he is the one who must stabilize his family's life, even look out for his elderly neighbours. But he struggles to keep everything afloat…and sometimes he blacks out. And he puzzles over why his maternal grandmother has never liked him, why she says he's the son of a trickster, that he isn't human. Mind you, ravens speak to him–even when he's not stoned.

You think you know Jared, but you don't.
EDEN ROBINSON is the author of Traplines, a collection of short stories, which won the Winifred Holtby Prize in the UK. Her two previous novels, Monkey Beach and Blood Sports, were written before she discovered she was gluten-intolerant and tend to be quite grim, the latter being especially gruesome because half-way through writing the manuscript, Robinson gave up a two-pack-a-day cigarette habit and the more she suffered, the more her characters suffered. Monkey Beach won the Ethel Wilson Fiction Prize and was a finalist for the Giller Prize and the Governor General's Award for Fiction. Son of a Trickster, the first instalment of her Trickster trilogy, was a finalist for the Scotiabank Giller Prize. In 2017, she won the Writers' Trust of Canada Fellowship. Eden Robinson lives in Kitimat, BC.
Young Adult Award
The 2018 Copper Cylinder Young Adult Award is shared by two works, Scion of the Fox by S.M. Beiko [ECW Press], and Weave A Circle Round by Kari Maaren [Tor Books].
From the publisher of Scion of the Fox:

Roan Harken considers herself a typical high school student — dead parents, an infected eyeball, and living in the house of her estranged, currently comatose grandmother (well, maybe not so typical) — but she's uncovering the depth of the secrets her family left behind. Saved from the grasp of Death itself by a powerful fox spirit named Sil, Roan must harness mysterious ancient power . . . and quickly. A snake-monster called Zabor lies in wait in the bed of the frozen Assiniboine River, hungry for the sacrifice of spirit-blood in exchange for keeping the flood waters at bay. Thrust onto an ancient battlefield, Roan soon realizes that to maintain the balance of the world, she will have to sacrifice more than her life in order to take her place as Scion of the Fox.
S.M. BEIKO currently works in the Canadian publishing industry as a freelance editor, graphic designer, and consultant. Her first novel, The Lake and the Library, was nominated for the Manitoba Book Award for Best First Book, as well as the 2014 Aurora Award. Scion of the Fox is the first book in her Realms of the Ancient series.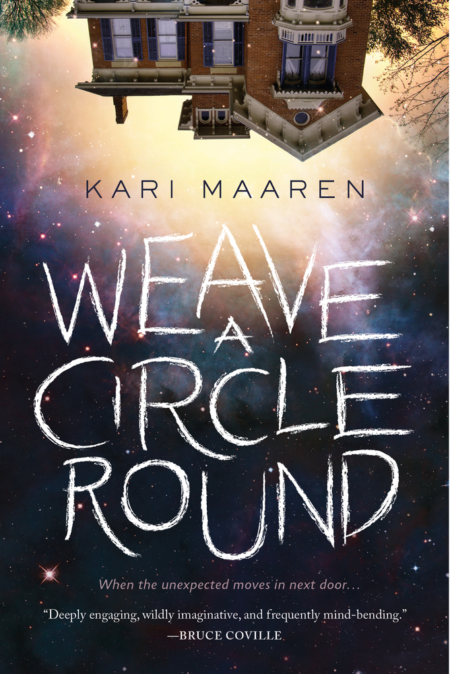 From the publisher of Weave a Circle Round:

Freddy doesn't want people to think she's weird. Her family makes that difficult though: her deaf stepbrother Roland's a major geek, and her genius little sister Mel's training to be the next Sherlock Holmes. All Freddy wants is to survive high school. Then two extremely odd neighbours move in next door.

Cuerva Lachance and Josiah definitely aren't normal. Neither is their house, which defies the laws of Physics. Neither is Freddy's situation, when she suddenly finds herself stuck thousands of years in the past with her very, very weird neighbours. And that's only the beginning.
KARI MAAREN is a Toronto-based writer, cartoonist, musician and university instructor who likes writing stuff about monsters, and who gets unreasonably upset when her students abuse the common apostrophe. Weave a Circle Round is her first book. The Sunburst Award Society also confers the annual juried Sunburst Awards for Excellence in Canadian Literature of the Fantastic. Both awards celebrate the best in Canadian fantastic literature published during the previous calendar year.
For additional information about the Copper Cylinder Awards, Sunburst Award Society membership, and the voting process, please visit the website at http://coppercylinderaward.ca.
[Based on a press release.]