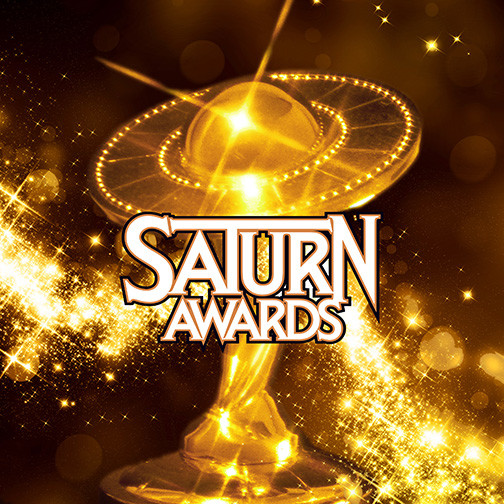 The 2022 Saturn Awards were presented on October 25 by the Academy of Science Fiction, Fantasy and Horror Films. In honor of the organization's 50 years (1972-2022), the 47th Saturn Awards were rebranded as The 50th Anniversary Saturn Awards.
The award honors the best in science fiction, fantasy, horror, and other genres belonging to genre fiction in film, television, and home entertainment. The eligibility period for these Saturn Awards spanned almost two years.
Better Call Saul led with four wins, while Everything Everywhere at Once and Obi-Wan Kenobi each has three.
BEST SUPERHERO FILM
BEST SCIENCE FICTION FILM
BEST FANTASY FILM
Everything Everywhere All at Once
BEST HORROR FILM
BEST ACTION / ADVENTURE FILM
BEST THRILLER FILM
BEST ACTOR IN A FILM
Tom Cruise (Top Gun: Maverick)
BEST ACTRESS IN A FILM
Michelle Yeoh (Everything Everywhere All at Once)
BEST SUPPORTING ACTOR IN A FILM
Ke Huy Quan (Everything Everywhere All at Once)
BEST SUPPORTING ACTRESS IN A FILM
Carrie Coon (Ghostbusters: Afterlife)
BEST YOUNGER ACTOR IN A FILM
Finn Wolfhard (Ghostbusters: Afterlife)
BEST FILM DIRECTION
BEST FILM WRITING
Nightmare Alley (Guillermo del Toro, Kim Morgan)
BEST FILM PRODUCER DESIGNER
BEST FILM EDITING
Top Gun: Maverick (Eddie Hamilton)
BEST MUSIC IN A FILM
The Batman (Michael Giacchino)
BEST FILM COSTUME DESIGN
BEST MAKE-UP IN A FILM
Dune (Donald Mowat, Love Larson, Eva Von Bahr)
BEST FILM VISUAL / SPECIAL EFFECTS
Spider-Man: No Way Home (Kelly Port, Chris Waegner, Scott Edelstein, Dan Sudick)
BEST INTERNATIONAL FILM
BEST INDEPENDENT FILM
BEST ANIMATED FILM
Marcel the Shell with Shoes On
BEST SCIENCE FICTION TELEVISION SERIES NETWORK / CABLE
BEST FANTASY TELEVISION SERIES: NETWORK / CABLE
BEST HORROR TELEVISION SERIES: NETWORK / CABLE
BEST ACTION/THRILLER TELEVISION SERIES NETWORK / CABLE
BEST ACTOR IN A NETWORK / CABLE SERIES
Bob Odenkirk (Better Call Saul)
BEST ACTRESS IN A NETWORK / CABLE SERIES
Rhea Seehorn (Better Call Saul)
BEST SUPPORTING ACTOR IN A NETWORK / CABLE SERIES
Jonathan Banks (Better Call Saul)
BEST SUPPORTING ACTRESS IN A NETWORK / CABLE SERIES
Lauren Cohan (The Walking Dead)
BEST PERFORMANCE BY A YOUNGER ACTOR: NETWORK / CABLE SERIES
Brec Bassinger (Stargirl)
BEST GUEST-STARRING PERFORMANCE: NETWORK / CABLE SERIES
BEST ANIMATED SERIES
BEST SCIENCE FICTION SERIES: (STREAMING)
Star Trek: Strange New Worlds
BEST FANTASY SERIES: (STREAMING)
BEST HORROR / THRILLER SERIES: (STREAMING)
BEST ACTION / ADVENTURE SERIES: (STREAMING)
BEST LIMITED EVENT SERIES: (STREAMING)
BEST ACTOR IN A STREAMING SERIES
Oscar Isaac (Moon Knight)
BEST ACTRESS IN A STREAMING SERIES
Ming-Na Wen (The Book of Boba Fett)
BEST SUPPORTING ACTOR IN A STREAMING SERIES
Elliott Page (Umbrella Academy)
BEST SUPPORTING ACTRESS IN A STREAMING SERIES
Moses Ingram (Obi-Wan Kenobi)
BEST GUEST STARRING PERFORMANCE IN A STREAMING SERIES
Hayden Christensen (Obi-Wan Kenobi)
BEST PERFORMANCE BY A YOUNGER ACTOR IN A STREAMING SERIES
Iman Vellani (Ms. Marvel)
HOME ENTERTAINMENT:
BEST CLASSIC FILM RELEASE
Theatre of Blood (Kino Lorber)
BEST TELEVISION SERIES RELEASE
Chucky (Season 1) (Universal)
BEST FILM COLLECTION RELEASE
Universal Classic Monsters – Icons of Horror Collection 4K (Universal)
BEST 4K SPECIAL EDITION FILM RELEASE
Everything Everywhere All at Once (Lionsgate)
LIFETIME CAREER AWARD
ROBERT FORSTER ARTISTS' AWARD
DAN CURTIS LEGACY AWARD
PRODUCER'S SHOWCASE AWARD
BREAKTHROUGH PERFORMANCE AWARD