(1) NEW SFF NOVELLA CONTEST COMING IN SEPTEMBER. The Fantasy Review will take entries in the inaugural Speculative Fiction Indie Novella Championship (SFINCS) beginning September 2.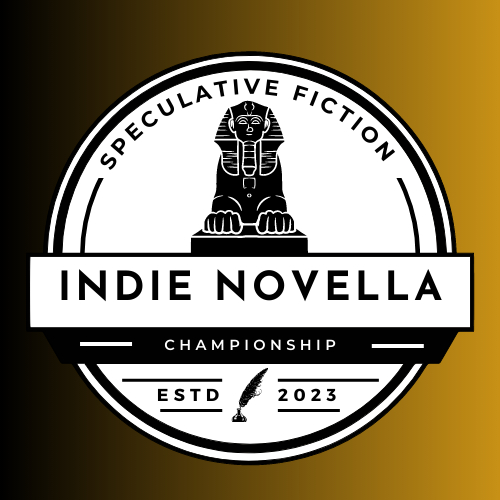 The Speculative Fiction Indie Novella Championship (SFINCS, pronounced "sphinx") is a yearly competition to recognize, honor, and celebrate the talent and creativity present in the indie community. We are a sister competition to both SPFBO and SPSFC, and we highlight greatness in the novella format in all areas of speculative fiction (fantasy, science fiction, horror, etc.).
See eligibility requirements here. Find the judging process and timeline here.
These are the organizers and their social media pages: Nathan: Twitter, Instagram, and TikTok; The Shaggy Shepherd: Twitter; Rowena: Twitter and Instagram; Tabitha: Twitter and Instagram.
(2) WILL FTC DIP INTO BIG RIVER? "Authors and Booksellers Urge Justice Dept. to Investigate Amazon" reports the New York Times.
With mounting signs that the Federal Trade Commission is preparing to file a lawsuit against Amazon for violating antitrust laws, a group of booksellers, authors and antitrust activists are urging the government to investigate the company's domination of the book market.

On Wednesday, the Open Markets Institute, an antitrust think tank, along with the Authors Guild and the American Booksellers Association, sent a letter to the Justice Department and the Federal Trade Commission, calling on the government to curb Amazon's "monopoly in its role as a seller of books to the public."

The groups are pressing the Justice Department to investigate not only Amazon's size as a bookseller, but also its sway over the book market — especially its ability to promote certain titles on its site and bury others, said Barry Lynn, the executive director of the Open Markets Institute, a research and advocacy group focused on strengthening antimonopoly policies.

"What we have is a situation in which the power of a single dominant corporation is warping, in the aggregate, the type of books that we're reading," Lynn said in an interview. "This kind of power concentrated in a democracy is not acceptable."

The letter, addressed to Lina Khan, the chairwoman of the Federal Trade Commission, and Jonathan Kanter, who leads the Justice Department's Antitrust Division, comes as the F.T.C. appears to be closing in on its decision to bring an antitrust case against Amazon. Amazon representatives are expected to meet this week with members of the commission to discuss the possible suit, a sign that legal action may be imminent….
(3) BARBIE'S TEACHABLE MOMENTS. The New York Times asks "Will Hollywood Learn These 5 Lessons From 'Barbie'?" Here's one of the lessons they have in mind:
5. Stop saving the good stuff for the sequel

With "Barbie" on a path to become the year's highest-grossing movie worldwide, Warner Bros. will inevitably try to conjure a franchise from it. Yet much of what makes "Barbie" feel fresh is that it tells a complete story and doesn't spend time setting up spinoffs or sequels. In fact, it ends in a place that would be hard to roll back: with its lead at the definitive end of her character arc. Gerwig and her stars aren't signed for "Barbie" sequels, and when I spoke to Gerwig after her blockbuster opening weekend, she said she'd put every idea she had into this movie without the thought of doing more: "At this moment, it's all I've got."
(4) KING HAS PLANS. The Guardian tells readers, "Stephen King says he may continue the Talisman series". Later in the article King tells what he finds scary.
Stephen King has suggested that he may write a third instalment of the two-book Talisman series, which he co-wrote with the late Peter Straub. Asked on a podcast if his days of writing "epics" were in the past, King replied "never say never". "Before he died, Peter sent me this long letter and said we oughta do the third one, and he gave me a really cool idea and I had some ideas of my own," he said.

Speaking as a guest on an episode of the Talking Scared podcast, King added that the volume – which would follow The Talisman and its sequel, Black House – "would be a long book"….
(5) HAUNTED LAUGHS. Nostalgia Central introduces a new generation to the Fifties ghostly comedy series Topper. Episode videos can be viewed there, too.
… The Thorne Smith classic came to television with Leo G Carroll as the stuffy and befuddled well-to-do banking vice president, Cosmo Topper, whose new house at 101 Yardley Avenue in New York, was inhabited by the ghosts of the former owners, George and Marion Kerby, who had been killed in an avalanche while skiing in Switzerland.

Only he could see them, which made for some hilarious situations indeed, especially as George and Marion – not to mention their alcoholic St Bernard dog, Neil – were prone to practical joking….
(6) EVEN A DOLLAR. Francis Hamit's Kickstarter for his novel Starmen is over 80% funded. As he explained in the latest update, he's looking for any level of help.
An old friend who I have not seen or heard from for many years wrote me to say that she hasn't got much these days but would give something. And that is all I want. Even a dollar is welcome. Seriously. I set the goal low deliberately because I want as many people as possible to read this book and tell their friends. Most publishers will reject this out of hand. It's too long. 180,000 words and counting as I add more material to fix flaws my developmental editors found.

I'm a graduate of the Iowa Writers Workshop, generally acknowledged as the best writing school in the English speaking world but I never thought i'd learned it all. My motto is KAISAN!, a Japanese management term meaning "continuous improvement".

Most publishers will also reject this book because it does not fit neatly into a genre. They won't know how to market it unless there is so much "buzz" that everyone wants to read it. And that, Gentle Reader, is where you come in. Give me a dollar or more and help me make goal.

If I make more there are other things I can do with it. Hire help. Both Leigh and I are disabled. The goal amount will go to hire someone to properly format the E-Book so its a smooth read. Buying reviews from Kirkus and other outlets. Managing the fulfillment. The T-shirts and mugs come from Printful. They will send them directly to you. Formatting and producing a paperback. Upgrading our computers. I have a big backlog of other work to publish. Every dollar helps!

As the old English folksong goes "Have you got a penny? Can you give a penny? But if you haven't got a penny, then God Bless You!
(7) ORPHANS IN THE SKY. "Our Galaxy Is Home to Trillions of Worlds Gone Rogue" in the New York Times says "Astronomers have found that free-floating planets far outnumber those bound to a host star." But Andrew Porter is disappointed the article doesn't mention "spindizzies".
Free-floating planets — dark, isolated orbs roaming the universe unfettered by any host star — don't just pop into existence in the middle of cosmic nowhere. They probably form the same way other planets do: within the swirling disk of gas and dust surrounding an infant star.

But unlike their planetary siblings, these worlds get violently chucked out of their celestial neighborhoods.

Astronomers had once calculated that billions of planets had gone rogue in the Milky Way. Now, scientists at NASA and Osaka University in Japan are upping the estimate to trillions. Detailed in two papers accepted for publication in The Astronomical Journal, the researchers have deduced that these planets are six times more abundant than worlds orbiting their own suns, and they identified the second Earth-size free floater ever detected.

The existence of wandering worlds orphaned from their star systems has long been known, but poorly understood. Previous findings suggested that most of these planets were about the size of Jupiter, our solar system's most massive planet. But that conclusion garnered a lot of pushback; even scientists who announced it found it surprising.

To better study these rogue worlds, David Bennett, an astronomer at the NASA Goddard Space Flight Center, and his team used nine years of data from the Microlensing Observations in Astrophysics telescope at the University of Canterbury Mount John Observatory in New Zealand. Exoplanets were indirectly detected by measuring how their gravity warped and magnified the light arriving from faraway stars behind them, an effect known as microlensing.

With help from empirical models, the researchers worked out the spread of the masses for more than 3,500 microlensing events, which included stars, stellar remnants, brown dwarfs and planet candidates. (Data from one of those candidates was compelling enough for the team to claim the discovery of a new rogue Earth.) From this analysis, they estimate that there are about 20 times more free-floating worlds in our Milky Way than stars, with Earth-mass planets 180 times more common than rogue Jupiters…
(8) MEMORY LANE
1987 – [Written by Cat Eldridge.]
Sharyn McCrumb is, to me, an interesting writer that I like and admire a lot. Appalachian-born and resident, her novels are deeply rooted in the history and folklore of that region though for the most part our Beginning this Scroll is definitely not.
My favorite series by her is decidedly genre, the Ballad series, which has a woman who knows exactly when an individual is going to pass beyond the mortal veil, and more than one novel where ghosts figure in. I think Ghost Riders is the best of these.
And her Elizabeth MacPherson novels aren't genre but they are really fun mysteries with MacPherson being an archaeologist. The Scottish games set Highland Laddie Gone is the best and intentionally comical of these. (Davina Porter narrates the audio version and does a stellar job.) You need to have attended a Scottish game or two, and been possible slightly inebriated while there to appreciate this novel. Don't miss the haggis on a stick if you do go. Is it in a sheep's stomach? Maybe, maybe not.
The Bimbos of the Death Sun duology where our Beginning comes includes Zombies of the Gene Pool.
Bimbos of the Death Sun was published by Windwalker / TSR in 987 with the cover illustration by Jeff Easley. Zombies of the Gene Pool followed five years later from Simon & Schuster. Not quite a Meredith Moment but really close, both are available from the usual suspects.
Both are set within fandom and that means that anyone who reads them, well, I like them a lot but I know that is not a opinion not universally shared. But since when is any book universally liked or disliked, loved or hated?
Now I expect nearly all of you have read these novels but some haven't so I'm not spoiling a damn thing.
So here's the beginning of Bimbos of the Death Sun
The visiting Scottish folksinger peered out of the elevator into the hotel lobby. When he pushed the button marked "G," he naturally assumed that he would arrive at the ground floor of the building. Now he wasn't so sure. Things were different in America, but he hadn't realized they were this different. Perhaps "G" stood for Ganymede, or some other intergalactic place. Who were those people?
A pale blonde in blue body paint wearing a green satin tunic stepped on to the elevator, eyeing his jeans and sweatshirt with faint disapproval. "Going up?" she said in her flat American accent. She looked about twenty, he thought. The elevator was moving before he realized that he'd forgotten to get out.
"You here for the con?" she asked, noticing his guitar case.
"No. I'm a tourist." He liked that better than saying he was on tour; it prevented leading questions that ended in disappointment when the American discovered: 1) that they had never heard of him, and 2) that he didn't know Rod Stewart. "What are you here for?"
She grinned. "Oh, you mean you don't know? It's Rubicon—a science fiction convention. We're practically taking over the hotel. There'll be hundreds of us."
"Oh, right. Like Trekkies." He nodded. "We have some of your lot back home."
"Where's home?" she asked, fiddling with the key ring on her yellow sash.
"Scotland." At least she hadn't tried to guess. He was getting tired of being mistaken for an Australian.
As the elevator doors rumbled open on the fifth floor, the departing blue person glanced again at his jeans. "Scotland, huh?" she mused. "Aren't you supposed to be wearing some kind of funny outfit?"
"Is Diefenbaker here yet?" asked Bernard Buchanan breathlessly. He always said things a little breathlessly, on account of the bulk he was carrying around, and he was always clutching a sheaf of computer printouts, which he would try to read to the unwary.
Miles Perry, whose years of con experience had made him chief among the wary, began to edge away from the neo-fan. "I haven't seen him," he hedged.
"I had a letter from him on Yellow Pigs Day, and he said he'd be here," Bernard persisted. "He's supposed to be running one of the wargames, and I wanted him to look at my new parody."
Miles swallowed his exasperation. It was, after all, the first hour of the convention. If he started shouting now, his blood pressure would exceed his I.Q. in no time, and there were still two more days of wide-eyed novices to endure. Diefenbaker would encourage these eager puppies; he brought it on himself. Miles had a good mind to post a notice in the hotel lobby informing everyone of Diefenbaker's room number. Maybe a few dozen hours of collective neo-fans, all reading him fanzine press at once, would cure him of these paternal instincts. Really, Diefenbaker would write to anybody. Just let someone in Nowhere-in-Particular, New Jersey, write in a comment to Diefenbaker's fan magazine, and Dief would fire back a friendly five-page letter, making the poor crottled greep feel liked. More comments would follow, requiring more five-page letters. Miles didn't like to think what Dief's postage budget would run. And this is what it came to: post-adolescent monomaniacs waiting to waylay him at cons to discuss Lithuanian politics, or silicon-based life forms, or whatever their passion was. If he weren't careful, he'd get so tied up with these upstarts that he wouldn't have time to socialize with the authors and the fen-elite. Miles would have to protect Dief from such pitfalls, for his own good.
(9) TODAY'S BIRTHDAYS.
[Compiled by Cat Eldridge.]
Born August 16, 1884 — Hugo Gernsback. Publisher of the first SF magazine, Amazing Stories in 1926. Also helped create fandom through the Science Fiction League. Writer of the Ralph 124C 41+ novel which most critics think is utterly dreadful but Westfahl considers "essential text for all studies of science fiction." (Died 1967.)
Born August 16, 1930 — Robert Culp. He'd make the Birthday Honors solely for being the lead in Outer Limits' "Demon with a Glass Hand" which Ellison wrote specifically with him in mind. He would do two more appearances on the show, "Corpus Earthling" and "The Architects of Fear". Around this time, he made one-offs on Get Smart! and The Man from U.N.C.L.E. before being Special FBI Agent Bill Maxwell in The Greatest American Hero. Did you know there was a Conan the Adventurer series in the Nineties in which he was King Vog in one episode? I've not seen it. Do we consider I Spy genre? Well we should. (Died 2010.)
Born August 16, 1933 — Julie Newmar, 90. Catwoman in Batman. Her recent voice work includes the animated Batman: Return of the Caped Crusaders and Batman vs. Two-Face, both done in the style of the Sixties show. They feature the last voice work by Adam West. Shatner btw plays Harvey Dent aka Two Face. She was on the original Trek in the "Friday's Child" episode as Eleen. She also has one-offs on Get Smart!, Twilight Zone, Fantasy Island, Bionic Woman, Buck Rogers in the 25th Century, Bewitched and Monster Squad.
Born August 16, 1934 — Diana Wynne Jones. If there's essential reading for her, it'd be The Tough Guide to Fantasyland which is a playful look at the genre. Then I'd toss in Deep Secret for its setting, and Fire and Hemlock for her artful merging of the Scottish ballads Tam Lin and Thomas the Rhymer. Now what's the name of the exemplary short story collection she did late in life? Ahhh it was Unexpected Magic: Collected Stories with the great cover by Dan Craig. Yes, I bought it without opening the book solely because of the cover! (Died 2011.)
Born August 16, 1934 — andrew j. offutt (and Andrew J. Offutt, A. J. Offutt, and Andy Offutt). I know him through his work in the Thieves' World anthologies though I also enjoyed the Swords Against Darkness anthologies that he edited. I don't think I've read any of his novels. And I'm not a Robert E. Howard fan so I've not read any of his Cormac mac Art or Conan novels but his short fiction is superb. His only award was a Phoenix Award which is a lifetime achievement award for a science fiction professional who had done a great deal for Southern Fandom. (Died 2013.)
Born August 16, 1952 — Edie Stern, 71. Fancyclopedia 3 says that she is "a well-known SF club, con, filker, collector and fanzine fan." Well it actually goes on at impressive length about her. So I'm going to just link to their bio for her thisaway.
Born August 16, 1960 — Timothy Hutton, 63. Best known as Nathan Ford on the Leverage series which is almost genre. His first genre was in Iceman as Dr. Stanley Shephard, and he was in The Dark Half in the dual roles of Beaumont and George Stark. He's David Wildee in The Last Mizo, based off "Mimsy Were the Borogoves" by Lewis Padgett (husband-and-wife team Henry Kuttner and C. L. Moore). He was Hugh Crain in The Haunting of Hill House series. I'm going to finish off this Birthday note by singling out his most superb role as Archie Goodwin on the Nero Wolfe series.
(10) COMICS SECTION.
(11) DOES THIS DOME HAVE A FUTURE? The New York Times notes how "A Dormant Dome for Cinephiles Is Unsettling Hollywood".
Since the November night in 1963 when the Cinerama Dome opened its doors with the premiere of "It's a Mad Mad Mad Mad World" — drawing Milton Berle, Buddy Hackett and Ethel Merman to the sidewalks of Sunset Boulevard in Hollywood — the theater, and the multiplex that later rose around it, has been a home for people who liked to watch movies and people who liked to make movies.

Its distinctive geodesic dome, memorialized by Quentin Tarantino in the 2019 film "Once Upon a Time … in Hollywood," has become more retro than futuristic over the years, a reminder of a Technicolor past. Yet through it all, the complex known as the ArcLight Hollywood remained a cinephile favorite, with no commercials, no latecomers admitted and ushers who would, after introducing the upcoming show, promise to stay behind to make sure the sound and picture were "up to ArcLight standards."

But today the ArcLight Hollywood is closed, both a victim of the coronavirus pandemic and a symbol of a movie industry in turmoil, even in its own backyard….

The shuttered complex — its entrance marked by plywood boards instead of movie posters — stands as a reminder of the great uncertainty that now shadows old-fashioned cinema in American culture. Dual strikes have shut down production. Competition from streaming services, as well as shortened attention spans in a smartphone era, has led movie theaters around the nation to shut their doors….
Yes, that's where I saw It's a Mad Mad Mad Mad World. Also Krakatoa, East of Java. And years later, E.T. It would be missed.
(12) ELEMENTARY. [Item by Daniel Dern.] "12 Different Ways to Organize the Periodic Table of Elements" at Visual Capitalist. (Playlist: Tom Lehrer's "The Elements", of course…) I'm sure there are yet more arrangement variants out there.
The Periodic Table of Elements is an iconic image in classrooms and laboratories all around the world.

Yet despite having an almost unanimous agreement amongst scientists on its composition, there are over 1,000 different periodic tables—and that number continues to grow. This is because the standard table does not highlight all of the existing relationships between the elements.

With 118 elements currently known, there are many different interactions and stories to tell. Here are some of the most remarkable, fascinating and bizarre periodic tables that we could find….
(13) IT'S NOT EXACTLY SACRAMENTAL. Good grief, whoever thought of this branding? "The Exorcist Collectors Series" at Mano's Wine.
Mano's Wine is thrilled to offer horror fans the chance to collect officially licensed bottles featuring moments from their favorite movies. Whether you plan to kick back and calm your nerves after those jump scares with a glass of delicious Cabernet Sauvignon, or keep it on your bar for the suspense this bottle is a showstopper.
(14) TAKES A KICKING AND KEEPS ON TREKKING. [Item by Daniel Dern.] Tsk! and maybe "Maybe you don't want to do that…" "Introducing Unitree H1: Its First General-purpose Humanoid Robot".
(15) MENTAL MASONRY. Scientific American tells how "Neuroscientists Re-create Pink Floyd Song from Listeners' Brain Activity".
Researchers hope brain implants will one day help people who have lost the ability to speak to get their voice back—and maybe even to sing. Now, for the first time, scientists have demonstrated that the brain's electrical activity can be decoded and used to reconstruct music.

A new study analyzed data from 29 people who were already being monitored for epileptic seizures using postage-stamp-size arrays of electrodes that were placed directly on the surface of their brain. As the participants listened to Pink Floyd's 1979 song "Another Brick in the Wall, Part 1," the electrodes captured the electrical activity of several brain regions attuned to musical elements such as tone, rhythm, harmony and lyrics. Employing machine learning, the researchers reconstructed garbled but distinctive audio of what the participants were hearing. The study results were published on Tuesday in PLOS Biology….
(16) VIDEO OF THE DAY. Billie Ellish sings "What Was I Made For?" from Barbie.
[Thanks to Cat Eldridge, SF Concatenation's Jonathan Cowie, Mike Kennedy, Daniel Dern, Steven French, Andrew Porter, John King Tarpinian, Chris Barkley, and Michael Toman for some of these stories. Title credit belongs to File 770 contributing editor of the day Jim Janney.]