(1) BRITISH FANTASY AWARDS TAKING NOMINATIONS. Voting for the British Fantasy Awards is open through May 31.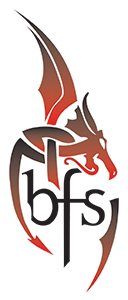 You can vote for the BFAs if you are any of the following:
– A member of the British Fantasy Society
– An attendee at FantasyCon 2022 (London Heathrow)
– A ticket-holder for FantasyCon 2023 (Birmingham)
In each category the four titles or names with the highest number of recommendations will make the shortlist of nominations.
The BFA also has put out a "Call for BFA jurors" – "ANYONE can apply to become a juror and we would actively encourage non-members to volunteer as jurors."
(2) BRITISH BOOK AWARDS. R.F. Kuang's novel has won again – this time a British Book Award. The complete list of winners is at the link.
Fiction, supported by Good Housekeeping

RF Kuang

Babel (HarperCollins / Harper Voyager)
(3) ABSCISSION. "New Leaf Literary & Media Faces Backlash After Dropping Authors" – Publishers Weekly monitored authors' social media and is pursuing the story.
…The controversy unfolded shortly after New Leaf announced a series of changes to its staff structure. Hamessley has not returned requests for comment, and New Leaf emphasized that they cannot speak to any circumstances around her departure.

In an official statement on the matter, the Authors Guild expressed concern that Hamessley's clients continue to be supported through the transition. "The Authors Guild strongly believes that every agent needs to have a succession plan for their authors in case of disabling ill health or death, and we instruct authors to inquire about such a contingency plan. We have seen far too many authors left in the lurch over the years."

The statement continued: "New Leaf authors who were impacted by this sudden shakeup can reach out to us, though we can only represent Authors Guild members in legal matters. Authors who are members of the Authors Guild should send in their agency agreements to our legal staff so we can advise them on their rights."

New Leaf told PW that it has been actively reaching out to Authors Guild representatives to clarify the situation.

In a statement to PW, author Stephanie Lucianovic said: "Undoubtedly, you'll find out a lot about our reactions to these unceremoniously abrupt, late, Friday-night agency oustings on our socials, but our primary concern for the last 48+ hours has been about gathering our shocked and distraught agent-mate community and taking care of one another as best we can."
(4) VALENTE Q&A. Catherynne M. Valente talks about Eurovision, Aliens and Mythpunk with Moid Moidelhoff at Media Death Cult.
(5) STARTING EARLIER. [Item by Dann.] What if… …the 1960s were the age of Marvel and DC movies? This thread reimagines classic actors as classic heroes and villains. Thread starts here.
(6) TUNING UP. WhatsOnStage polled readers: "Top 100 musicals of all time revealed". Six of the top 20 are sff. Believe it!
Audiences have been voting in their thousands across the month of April to find the top musicals of all time – and the results are now in!

We run down the top 20 below, with the subsequent 80 listed at the bottom. Where did your fave end up?

In terms of figures, leading the way with the highest number of musicals appearing is Stephen Sondheim on nine as composer and lyricist and a further two as lyricist. Andrew Lloyd Webber follows one behind on eight, including second place The Phantom of the Opera….
(7) TOR HIRE. Publishers Lunch reports Stephanie Stein has joined Tor Books as senior editor, acquiring adult science fiction and fantasy. She was previously at Harper Children's.
(8) STAR WARS PROP GEMS. Paper City profiles the exhibition of a spectacular collection: "Star Wars Exhibit Wows With Galaxy Firsts at Valobra Master Jewelers — The Force Is Strong In Houston".
In a climate-controlled garage, not so far away, sat one of the world's most impressive Star Wars memorabilia collections, second only to that of the collection of George Lucas, the Jedi mind behind the science fiction franchise. That is until Franco Valobra, founder and CEO of Valobra Master Jewelers, decided to showcase the rare pieces for a limited engagement in his Houston store.

Carrie Fisher's (aka Princess Leia) personally annotated script for The Empire Strikes Back, a fully functional R2D2 used for Star Wars promotions in the 1970s and a life-size original Darth Vader costume from the first Star Wars movie in 1977 are among the astonishing artifacts that were on display through Saturday, May 13.

Franco Valobra, a renowned luxury car collector, shares a "garage" with a close friend, storing his Ferraris and Maseratis alongside an array of astonishing memorabilia such as a model-size X-Wing Fighter and a Stormtrooper Blaster used in Star Wars: A New Hope. …
(9) MEMORY LANE.
2006 – [Compiled by Cat Eldridge.]
Some of you I think are likely more familiar with Susanna Clarke by way of her two novels, Jonathan Strange & Mr Norrell and Piranesi, than you are with her short stories. It turns out that she is most excellent when it comes to this form.
She's not written a lot of short stories but eight of these were collected in The Ladies of Grace Adieu and Other Stories, published seventeen years ago by Bloomsbury USA. The cover illustration (there's no dust jacket) which I not surprisingly really love is by Charles Vess.
All of them are set in the same alternative history as Jonathan Strange & Mr Norrell.
Our Beginning is drawn from one of them, "The Ladies of Grace Adieu Above". And now here it is for you to read…
The Ladies of Grace Adieu Above all remember this: that magic belongs as much to the heart as to the head and everything which is done, should be done from love or joy or righteous anger.
And if we honour this principle we shall discover that our magic is much greater than all the sum of all the spells that were ever taught. Then magic is to us as flight is to the birds, because then our magic comes from the dark and dreaming heart, just as the flight of a bird comes from the heart. And we will feel the same joy in performing that magic that the bird feels as it casts itself into the void and we will know that magic is part of what a man is, just as flight is part of what a bird is.
This understanding is a gift to us from the Raven King, the dear king of all magicians, who stands between England and the Other Lands, between all wild creatures and the world of men. From The Book of the Lady Catherine of Winchester (1209-67), translated from the Latin by Jane Tobias (1775-1819)
When Mrs Field died, her grieving widower looked around him and discovered that the world seemed quite as full of pretty, young women as it had been in his youth. It further occurred to him that he was just as rich as ever and that, though his home already contained one pretty, young woman (his niece and ward, Cassandra Parbringer), he did not believe that another would go amiss. He did not think that he was at all changed from what he had been and Cassandra was entirely of his opinion, for (she thought to herself) I am sure, sir, that you were every bit as tedious at twenty-one as you are at forty-nine. So Mr Field married again. The lady was pretty and clever and only a year older than Cassandra, but, in her defence, we may say that she had no money and must either marry Mr Field or go and be a teacher in a school. The second Mrs Field and Cassandra were very pleased with each other and soon became very fond of each other. Indeed the sad truth was that they were a great deal fonder of each other than either was of Mr Field. There was another lady who was their friend (her name was Miss Tobias) and the three were often seen walking together near the village where lived-Grace Adieu in Gloucestershire.
Cassandra Parbringer at twenty was considered an ideal of a certain type of beauty to which some gentlemen are particularly partial. A white skin was agreeably tinged with pink. Light blue eyes harmonized very prettily with silvery-gold curls and the whole was a picture in which womanliness and childishness were sweetly combined. Mr Field, a gentleman not remarkable for his powers of observation, confidently supposed her to have a character childishly naive and full of pleasant, feminine submission in keeping with her face.
(10) TODAY'S BIRTHDAYS.
[Compiled by Cat Eldridge.]
Born May 16, 1918 — Barry Atwater. Surak in "The Savage Curtain" episode where several reliable sources say he had serious trouble making Vulcan hand gesture. He did a lot of other genre work from Night Stalker where he played the vampire Janos Skorzeny to The Man From U.N.C.L.E., The Alfred Hitchcock Hour, Voyage to the Bottom of the Sea, Night Gallery, The Wild Wild West and The Outer Limits. (Died 1978.)
Born May 16, 1937 — Yvonne Craig. Batgirl on Batman, and that green skinned Orion slave girl Marta in "Whom Gods Destroy". She also appeared in The Man from U.N.C.L.E., The Wild Wild West, Voyage to The Bottom of the Sea, The Ghost & Mrs. Muir, Land of the Giants, Six Million Dollar Man and, err, Mars Needs Women. (Died 2015.)
Born May 16, 1950 — Bruce Coville, 73. He's won three Golden Duck Awards for Excellence in Children's Science Fiction. He won first for his My Teacher Glows in the Dark, the second for his I Was a 6th Grade Alien, and the third for producing an audio adaptation of Heinlein's The Rolling Stones. And NESFA also presented him with the Edward E. Smith Memorial Award for Imaginative Fiction. He was twice nominated for the Mythopoeic Fantasy Award for Children's Literature.
Born May 16, 1953 — Pierce Brosnan, 70. Louis XIV in The Moon and the Sun adaptation of Vonda McIntyre's novel, shot in 2014 then not released til 2022. James Bond in a remarkably undistinguished series of such films. Seriously, what do you remember about his Bond films? Dr. Lawrence Angelo in The Lawnmower Man, and he was lunch, errr, Professor Donald Kessler in Mars Attacks! and Mike Noonan in Bag of Bones.
Born May 16, 1955 — Debra Winger, 68. Not I grant you an extensive genre resume but interesting one nonetheless. Her first genre appearance is in E.T. the Extra-Terrestrial in uncredited turn as, and I kid you, a Halloween Zombie Nurse with a poodle. Really I'm not kidding. And she appeared in three episodes of the Seventies Wonder Woman as Drusilla / Wonder Girl. If you want to stretch it, she was Rebecca in The Red Tent film.
Born May 16, 1969 — David Boreanaz, 54. Am I the only one that thought Angel was for the most part a better series than Buffy? And the perfect episode was I think "Smile Time" when Angel gets turned into a puppet. It even spawned its own rather great toy line. He's currently Master Chief Special Warfare Operator Jason Hayes on SEAL Team which has migrated to Paramount + which means that the adult language barrier has been shattered so it's quite amusing to hear a very foul mouthed Boreanaz.
Born May 16, 1977 — Lynn Collins, 46. She was an excellent Dejah Thoris in the much underrated John Carter. Her first genre role was Assistant D.A. Jessica Manning on the very short lived horror UPN drama Hauntings, and she showed up in True Blood as Dawn Green. She survived longer on The Walking Dead as Leah Shaw. Back to films, she was in X-Men Origins: Wolverine and The Wolverine as Kayla Silverfox, Rim of The World as Major Collins and Blood Creek as Barb.
(11) COMICS SECTION.
(12) SIMULTANEOUS TIMES. Space Cowboy Books presents the Simultaneous Times podcast Episode 63 with stories by Elad Haber and Brent A. Harris. Stories featured in this episode:
"They Promised Trees" by Elad Haber. Music by Fall Precauxions 

"The Story That Never Was" by Brent A. Harris. Music by Phog Masheeen

Theme music by Dain Luscombe
(13) THEY GOT ME. If you disdain clickbait then you won't click on "Fun Facts About the 1960s 'Batman' Series You Probably Didn't Know" at Sportzbonanza.
Alan Napier

Before getting to the audition for the show, Alan Napier had no clue who Batman was. He never heard of the character, and he didn't take the casting that seriously. The truth is, when the producers offered him a part of Batman's butler Alfred, Alan was a skeptic, and he even considered not accepting the part. The story and idea seemed funny and ridiculous to him.

Luckily, after Napier's agent showed him the income that the role could get him, he immediately changed his mind and said yes.
(14) WOTF 39. Today is the official release of Writers of the Future Volume 39 book, ebook and audiobook.
(15) MORE WATER TRACES ON THE SURFACE OF MARS. [Item by SF Concatenation's Jonathan Cowie.] And they are in the low latitudes, away from the poles. In the Science Advances journal article "Modern water at low latitudes on Mars: Potential evidence from dune surfaces" Chinese researchers —
…report crusts, cracks, aggregates, and bright polygonal ridges on the surfaces of hydrated salt-rich dunes of southern Utopia Planitia (~25°N) from in situ exploration by the Zhurong rover. These surface features were inferred to form after 1.4 to 0.4 million years ago. Wind and CO2 frost processes can be ruled out as potential mechanisms. Instead, involvement of saline water from thawed frost/snow is the most likely cause. This discovery sheds light on more humid conditions of the modern Martian climate and provides critical clues to future exploration missions searching for signs of extant life, particularly at low latitudes with comparatively warmer, more amenable surface temperatures.
(16) WORSE THAN KUDZU. "Restart the Earth review – Chinese sci-fi is pacy plant-based apocalypse" says the Guardian.
No doubt to Alan Titchmarsh's great relief, the horticultural arm of the post-apocalypse flick is finally entering the growth phase, with the likes of Annihilation, The Last of Us and now this lightweight effort from Chinese director Lin Zhenzhao. The hubris here is that mankind has overcompensated for the desertification of the planet with cutting-edge research to promote plant growth, accidentally creating a super-species of sentient flora that has choked the Earth, and whose roving vines hunt down people to snack on….
When a drug to replicate plant cells creates a sentient form of flower, the planet is over taken by flora and humankind is depleted. A Chinese task force, a widowed father and his young daughter fight to survive in a mission to inject an antidote to the core of the plants to reverse their growth.
(17) VIDEO OF THE DAY. Mike Lynch Cartoons tells who's who in this 1945 video "John Nesbitt's Passing Parade: 'People on Paper'": H.H. Knerr (Katzenjammer Kids), Bud Fisher (Mutt and Jeff), Fred Lasswell (Barney Google and Snuffy Smith), Frank King (Gasoline Alley), Chester Gould (Dick Tracy), Dick Calkins (Buck Rogers in the 25th Century), Milton Caniff (Terry and the Pirates), Chic Young (Blondie), Raeburn Van Buren (Abbie an' Slats), Ham Fisher (Joe Palooka), Hal Foster (Prince Valiant), Harold Gray (Little Orphan Annie), and Al Capp (Li'l Abner).
[Thanks to Cat Eldridge, Mike Kennedy, Andrew Porter, SF Concatenation's Jonathan Cowie, Lise Andreasen, John King Tarpinian, Chris Barkley, and Michael Toman for some of these stories. Title credit belongs to File 770 contributing editor of the day Daniel Dern.]