Something not quite right in the San Diego Comic-Con International souvenir book caught Scott Edelman's eye: "In the midst of getting verklempt reading the In Memoriam section, I spotted a major error on the page honoring the late Ron Goulart — they've mistakenly used a photo of the very much living Joe Haldeman."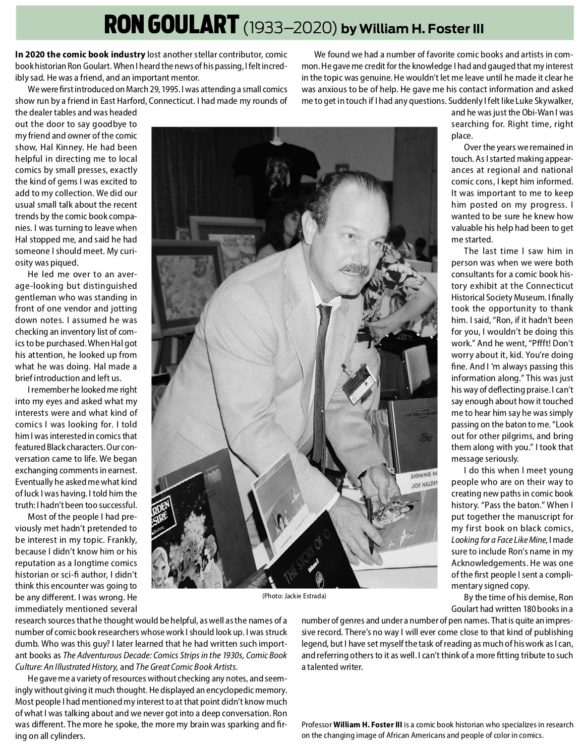 Goulart, of course, actually looked like this:
Edelman understands these things can happen. Because it's happened to him.
"My photo appeared on Robert Reed's Wikipedia page for awhile, after I accepted his Hugo award in Yokohama."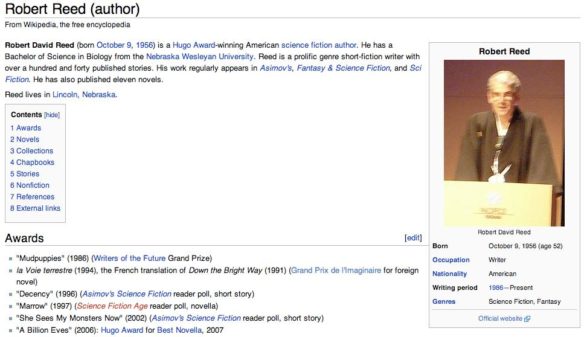 When Scott wrote about the Goulart mistake on Facebook, people chimed in with other examples they'd seen.
Mine was remembering that Torcon 2 used the wrong photo for fan guest of honor Bill Rotsler in the 1973 Worldcon program book. At the time someone said it was really a picture of Philip K Dick. Since I didn't yet know what PKD looked like I always assumed that was the identity. And therefore, the following year when PKD no-showed for his guest of honor stint at the 1974 Westercon, I thought it was an especially funny inside joke that they brought on Bill Rotsler to give the guest of honor speech instead.
The post I planned to write was going to end there. I knew I could find that old 1973 program book on Fanac.org and copy the photo to run with it. Which I have. There is just one problem. I know what Philip K. Dick looks like now, and that photo doesn't look like PKD to me. I have never seen a photo of PKD with a long scraggly beard. So who is it really?
I asked Andrew Porter, who turned to others in the Fictionmags discussion group for help. Not only did they come up with the name, they found a copy of the original photo online. It's artist John Schoenherr. The photo was taken by Jay Kay Klein at the 1971 Worldcon.
Porter sent a copy of the photo to John's son Ian Schoenherr who confirmed the identity. He also commented, "Still have that corduroy safari jacket somewhere – and the ceramic tiki bowl."