(1) INDIE SPIRIT. The 2024 Independent Spirit Awards nominations are out. Full list at Variety: "Indie Spirit Film and TV Nominations 2024 Revealed".
…The annual honors recognize the best of television, as well as film…. Only new TV shows that have run for one season and were released between Jan. 1 and Dec. 31 of this year are eligible for awards….
The sff epic The Last of Us received four nominations.
(2) KGB. Fantastic Fiction at KGB speculative fiction reading series hosts Ellen Datlow and Matthew Kressel present Holly Black and S.L. Coney on Wednesday, December 13. The event begins at 7:00 p.m. Eastern in the KGB Bar, 85 East 4th Street, New York, NY 10003 (Just off 2nd Ave, upstairs).
Holly Black
Holly Black is the #1 New York Times bestselling and award-winning author of fantasy novels, short stories, and comics. She has been a finalist for an Eisner and a Lodestar Award, and the recipient of the Mythopoeic Award, a Nebula, and a Newbery Honor. She has sold over 26 million books worldwide, and her work has been translated into over thirty languages and adapted for film. Her most recent novel is The Stolen Heir.
S. L. Coney
S. L. Coney is the author of Wild Spaces, an Esquire Best of Horror 2023 pick, and named as an author to watch by Publisher's Weekly. Their short stories have appeared in St. Louis Noir and Gamut Magazine and their story "Abandoned Places" was picked for 2017s Best American Mystery Stories. They still hold seashells to their ears to hear the ocean speak to them, and are still deeply disappointed that their fins never grew in.
(3) SCHOLASTIC DISCONTINUES SEPARATING OUT BOOKS WITH BIPOC/QUEER CHARACTERS. Publisher's Lunch reports:
Scholastic announced an update to its Book Fairs policy, after separating out books with BIPOC and queer characters and creators from elementary school fairs in a purported effort to protect teachers and librarians who are dealing with legislation that bans such titles. Scholastic apologized and reversed course in October, announcing that they would discontinue the share Every Story, Celebrate Every Voice a la carte collection but without additional details about the future of the program.

"From our experience in the fall, we have learned that separating out titles or highlighting titles that might make teachers and librarians vulnerable to serious legal and professional consequences is not the answer," they state in a release.

Now, Scholastic has announced that books from the separate case—which they now call the Celebrating Voices Collection—will be integrated into the standard book fair case for the spring 2024 season, "joining a number of new titles with a wide array of representation." All books will be delivered to schools, "which will be able to make their own local merchandising decisions, as they have always done, just like any bookstore or library."
(4) WOOF. The Worldcon Order Of Faneditors had a collation at the Chengdu Worldcon. This year's Official Editor (OE), Don Eastlake, has made WOOF #48 a free download at eFanzines.
WOOF is an amateur press association (apa) that has been a feature of Worldcons since 1976 thanks to its originator, the late Bruce Pelz.
(5) WHAT A STINKER. "Doctor Who: Worst Things The Doctor Has Done" – GameRant has seven of them on its list. They get even worse after this one —
Abandoning Sarah Jane Smith

The Hand of Fear (Season 14, Serial 2)

Sarah Jane Smith first appeared alongside the third Doctor in 1973. She was a determined woman who managed to infiltrate a secret research facility in her first episode, an act that caught The Doctor's attention. He took her on board the TARDIS as his next companion, and Sarah Jane faced off against the Daleks, Cybermen, and The Master in her time. She even got to witness The Doctor regenerate into the fourth incarnation.

All of this history made it seem even stranger that The Doctor would just abandon Sarah Jane Smith when he is called back to Gallifrey by the Time Lords. He did agree to take her home, but accidentally left her in Aberdeen with the promise of returning to her. However, it is revealed later on during the tenth Doctor's run that the two never saw each other after that, and that The Doctor chose to abandon Sarah Jane as he did not want to see her grow old.
(6) NEW SFF IN THE NYT. Amal El-Mohtar reviews new books by Vajra Chandrasekera, Avi Silver, Cadwell Turnbull, Michael Mammay and T. Kingfisher in "What's Behind That Door?" at the New York Times.
THE SAINT OF BRIGHT DOORS (Tordotcom, 356 pp., $27.99), by Vajra Chandrasekera, is the best book I've read all year. Protean, singular, original, it forces me to come up with the most baffling comparisons, like: What if "Disco Elysium" were written by Sofia Samatar? At the same time, all you need to know about it is contained in its opening:

"The moment Fetter is born, Mother-of-Glory pins his shadow to the earth with a large brass nail and tears it from him. This is his first memory, the seed of many hours of therapy to come."…
(7) FRANKLY. David Fear's Rolling Stone review says "'Poor Things' Is Emma Stone's Horny, Feminist-Frankenstein Masterpiece". (To be precise, that's Frankenstein's monster, of course.)
…Based on Alasdair Gray's award-winning 1992 novel, this serrated satire from Yorgos Lanthimos (The Favourite) drops you into Victorian-era London, at the very moment that a young woman steps off the city's titular bridge. She is Bella Baxter (Emma Stone), and her contemporaries might call her "simple." Or perhaps "beastly." She communicates by grunting, smashing plates, and high-decibel screaming. When she's not gleefully terrorizing the servants, she hobbles unsteadily throughout the house of her guardian, Dr. Godwin Baxter (Willem Dafoe) — God, for short. A surgeon by trade (and judging from the jigsaw scars on his face, intimately familiar with the scalpel), he spends his off hours exploring the boundaries of bleeding-edge 19th century science….
(8) TODAY'S BIRTHDAY.
[Written by Cat Eldridge.]
Born December 5, 1936 — James Lee Burke, 87. James Lee Burke is a writer that I first encountered by way of his Dave Robicheaux series, the once seriously alcoholic former homicide detective in the New Orleans Police Department, Robicheaux lives in New Iberia, Louisiana, and works as a detective for the Iberia Parish Sheriff's Office.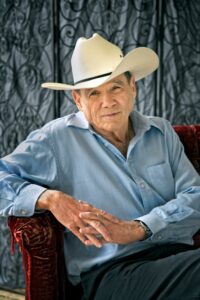 The series being set there takes full advantage of its setting. This is an extraordinary series in which people I care about have bad things happen to them and yet I keep reading the series. It has cringe-inducing moments and it is not one to read late at night, but I enjoy it immensely.
ISFDB lists four novels in this series as having genre elements, all I assume fantasy as Burke doesn't do SF: In the Electric Mist with Confederate Dead, Burning Angel, Jolie Blon's Bounce and A Private Cathedral, the latter the newest novel. Now I remember the scene in Electric Mist with Confederate Dead that they think might be fantastical. It might, it might not be. To say what I think would be a spoiler.
His shorter series of which there are currently four are all much shorter than the Dave Robicheaux series which is now at twenty-three novels over thirty three years and has even spawned has two films, the first with Dave Robicheaux played by Alec Baldwin (Heaven's Prisoners) and then Tommy Lee Jones (In the Electric Mist). I go with the latter as working in this role as the former is too handsome as the character is described in the novels.
The Billy Bob Holland series which I've read is damn good. Billy Bob Holland, an attorney and former Texas Ranger, in Deaf Smith, Texas which the author admits is a sort of love affair to his birth state. The first novel, Cimarron Rose, an Edgar Award for Best Novel. Very impressive.
Though I've not read them yet, I'm very interested in his series using the real life memorable Texas sheriff Hackberry Holland coming of age against the backdrop of the civil rights era in a border town with the problems of that time.
(9) COMICS SECTION.
Shoe has a horrible literary pun.
Bizarro has a more subtle horror pun.
Reality Check mashes up Shakespeare and Spider-Man.
Existential Comics wonders a bit about relative perspectives. Paladins and orcs, on the other hand, aren't terribly concerned with the nuances of perspective.
xkcd has a strange (of course) solar system navigation aid.
(10) DWAYNE MCDUFFIE GRANT CREATED. "There is now a Dwayne McDuffie Genius Grant Award (as there should be!)" – Popverse has the story.
Dwayne McDuffie is a titan in the world of superhero comics and animation. The Milestone hero Static who you know from all the DC Comics and cartoons? That's one of his. Marvel's Damage Control, which is now not only in comics, but the MCU, and board games? That's one of his as well. And that's not to mention his foundational work on the animated series Ben 10 and Justice League Unlimited.

Although McDuffie sadly passed away in 2011, his personality and work have lived on through subsequent reprints, re-issues, collections, spinoffs to his work, and the contributions of those he helped along the way. And now if you consider yourself helped by McDuffie – as a reader or watcher of his work, as a collaborator, and/or as a friend – you can help someone on his behalf.

A non-profit organization called the Dwayne McDuffie Foundation has been started by McDuffie's widow Charlotte (Fullerton) McDuffie, and one of its first acts is partnering with the iconic writer's childhood school for the gifted with a "significant" scholarship called the Dwayne McDuffie Genius Grant Award….
More details are available in the announcement on the Dwayne McDuffie Facebook page.
… The main beneficiary of the Foundation at this time is Dwayne's beloved childhood school in Bloomfield Hills, Michigan: The Roeper School, a prestigious private institution of learning for gifted students pre-K through high school.

The Dwayne McDuffie Foundation has established a significant scholarship at Roeper called the "McDuffie Genius Grant"—a moniker Dwayne himself always wanted to use.

Beginning in Fall 2023, this annual scholarship is being awarded to a young African-American student entering the Lower School, as Dwayne did, famously reminiscing that at Roeper, he finally "felt at home."

In February 2024, a ceremony will take place at Roeper, honoring Mr. McDuffie for his humanitarianism and many professional achievements, including his inclusion in The Smithsonian National Museum of African-American History and Culture. The faculty and staff of Roeper, present and past, couldn't be prouder of their alumnus.
(11) BARBENHEIMER Q&A. "Cillian Murphy and Margot Robbie Discuss Barbenheimer Memes, Box Office Success". Variety thought it would be cute for the two stars to interview each other. Were they right?
ROBBIE: It was all the way along. The fact that it's Greta Gerwig, people are like, "Greta Gerwig and a 'Barbie' movie, what?" And then the pictures of Ryan Gosling and me Rollerblading on Venice Beach came out and went even wider than I was expecting. I'd been thinking big for it, and it still turned out bigger than I expected.

But what about you? Did you think so many people were going to watch a movie about the making of the atomic bomb?

MURPHY: No. I don't think any of us did. Christopher Nolan was always determined that it would be released in the summer as a big tentpole movie. That was always his plan. And he has this superstition around that date, the 21st.

ROBBIE: Do all his movies come out on that date?

MURPHY: In and around the 21st of July — they always come out then.

ROBBIE: It's a good date. We picked that day too!

MURPHY: Yeah, I know.
(12) AARGH. "British Museum ends terrible year as punchline in Christmas cracker joke" which is repeated in the Guardian. (And here.)
The British Museum has barely been out of the headlines in 2023. First, there was the theft of 1,500 items from its collection and then it found itself in the middle of a diplomatic row over the Parthenon marbles.

Now the institution's annus horribilis has been topped off by becoming the punchline in the year's most popular Christmas cracker joke.

The annual competition, commissioned by the TV channel Gold, asks people to post their festive jokes to X (formerly Twitter) with a winner of the annual poll decided by the British public.

This year's winner was written by Chris Douch from Oxfordshire who managed to combine a joke about the British Museum's recent travails with a reference to fruity festive confectionery: "Did you hear about the Christmas cake on display in the British Museum? It was Stollen."

The annual competition usually produces a topical winner that sends up one of the biggest stories of the year. In 2020, the winner poked fun at Dominic Cummings and his trip to Barnard Castle during the Covid-19 pandemic….
(13) HOLD THAT THOUGHT. A Scientific American article says, "Mars Can Wait. Questions Surround Settlements on Other Worlds".
As ever-deepening turmoil engulfs Earth, daydreaming about moving to Mars might provide a pleasant break from our everyday predicaments. It is entirely understandable—and human—to grasp onto promises of a better life in a faraway place. But when Martian daydreams, in particular, turn into reality, the picture becomes less pleasant. What promise could a barren, hostile planet like Mars hold? As far as the solar system is concerned, we already inhabit a paradise.

Nevertheless, Mars is on the menu. NASA's proposed Artemis mission ends with people planting flags on Martian soil in coming decades. China plans a sample return mission to Mars, and India plans to send another orbiter there in 2024. Even Earth's newest space billionaire, Elon Musk, has joked about spending his last years on Mars, apparently intending to make humans a multiplanetary species…

…At face value, the long-term survival of humanity seems to provide a solid and noble cause for building permanent settlements on Mars. However, for a Mars settlement to truly mitigate extinction risks it must be adequately self-sufficient. This is unlikely to be achieved any time soon, and we may not have the time to wait. Instead, investments in global food security, meteor or comet deflection, pandemic preparedness and global peace appear far more cost-effective than building a settlement off-world. Additionally, some risks may follow us to Mars , such as rogue artificial intelligence, meaning that a settlement on Mars does not lower the total risk of extinction that much. Therefore, while in the long term safeguarding humanity may provide a good reason to settle other planets, it does not give us an urgent one….
(14) VIDEO OF THE DAY. "10 Funny James Bond Commercials".
[Thanks to Cat Eldridge, SF Concatenation's Jonathan Cowie, Mike Kennedy, Kathy Sullivan, Dann, Daniel Dern, Lise Andreasen, Steven French, Andrew Porter, John King Tarpinian, and Chris Barkley for some of these stories. Title credit belongs to File 770 contributing editor of the day Daniel Dern.]