The Horror Writers Association (HWA) announced the recipients of its 2021 Specialty Awards.
SPECIALTY PRESS
The HWA Specialty Press Award goes to Valancourt Books.
The HWA Specialty Press Award is presented periodically to a specialty publisher whose work has substantially contributed to the horror genre, whose publications display general excellence, and whose dealings with writers have been fair and exemplary.
The award was instituted in 1997, largely due to the efforts of long-time HWA member and specialty press aficionado Peter Crowther.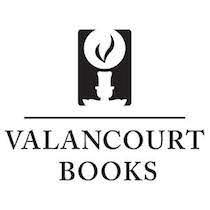 Valancourt Books was founded by James D. Jenkins and Ryan Cagle in 2005 to make neglected and out-of-print books available to new generations of readers at affordable prices. Over the past 17 years Valancourt has published over 500 titles, with an emphasis on 18th & 19th-century Gothic fiction and 20th-century supernatural and horror fiction. Recently Valancourt debuted three new series: Paperbacks from Hell, focusing on lost paperback horror of the 1970s and '80s, Monster, She Wrote, focusing on classic horror by women writers, and Valancourt International, which translates horror from around the world.
The origins of Valancourt Books date back to 2004, when the press's founders James D. Jenkins and Ryan Cagle had to drive 28 hours to access some rare Gothic horror texts that were only available at one library in the country. With modern publishing technology, they figured there had to be a better way of doing things, and so they started Valancourt Books with the aim of making rare and out-of-print books available to new audiences at reasonable prices.
For its first seven years, Valancourt focused on scholarly editions of 18 th and 19 th -century texts, from the seven legendary "horrid novels" mentioned in Jane Austen's Northanger Abbey to rare Victorian "penny dreadfuls" and late 19 th -century popular fiction by authors like Bram Stoker, Marie Corelli, and Richard Marsh. These scholarly editions feature introductions, notes, and contextual materials edited by top scholars from around the world.
More recently Valancourt has moved into more modern horror fiction, rediscovering forgotten mid-century authors like John Blackburn, Gerald Kersh, and Charles Beaumont, as well as some of the lost horror greats of the 1970s and '80s, like Michael McDowell, Elizabeth Engstrom, Bernard Taylor, and Michael Talbot.
In 2016 Valancourt launched two popular series: The Valancourt Book of Horror Stories and The Valancourt Book of Victorian Christmas Ghost Stories, and more recently three exciting new series have debuted: Paperbacks from Hell, which reprints lost 1970s and '80s horror novels with their original iconic covers, Monster, She Wrote, which spotlights women horror writers, and Valancourt International, which publishes horror fiction in translation, including The Valancourt Book of World Horror Stories, which was a finalist for the Shirley Jackson Award and World Fantasy Award.
Many of Valancourt's books have been adopted for university courses around the world, several have been filmed or are in production, and many of them have been translated and published throughout the world.
For more information on Valancourt Books and the titles it publishes, please visit www.valancourtbooks.com.
THE RICHARD LAYMON PRESIDENT'S AWARD
The winner of the Richard Laymon President's Award for Service is Sumiko Saulson.
The Richard Laymon President's Award for Service was instituted in 2001 and is named in honor of Richard Laymon, who died in 2001 while serving as HWA's President. As its name implies, it is given by HWA's sitting President.
The award is presented to a volunteer who has served HWA in an especially exemplary manner and has shown extraordinary dedication to the organization.
Sumiko Saulson (they/them), Social Media Manager for the Horror Writers Association, is an award-winning author of Afrosurrealist and multicultural sci-fi and horror whose latest novel Happiness and Other Diseases (book one of the Metamorphoses of Flynn Keahi) is available on Mocha Memoirs Press.  Other works include the non-fiction title 100+ Black Women in Horror Fiction, novels Solitude, Warmth, and Moon Cried Blood. Their short stories have appeared in numerous anthologies including Tales For The Campfire, Clockwork Wonderland, Tales From the Lake Vol 3, Beasts and Babes, Scierogenous 2,  Colors In Darkness: Forever Vacancy, and Slay: Tales of the Vampire Noire. Their poetry has appeared in Infectious Hope, Siren's Call Magazine, and HWA Poetry Showcase VII and VIII.  They are the editor of the anthologies Black Magic Women (2018), Scry of Lust (2019), Wickedly Abled (2020) and Scry of Lust 2 (2021), and the collection Black Celebration. They are a comic zine maker and author/illustrator of the graphic novels/comic books Agrippa (2013), Dreamworlds (2016), and The Complete Mauskaveli (2020).  They are the illustrator of Living a Lie (2015).
Winner of the Afrosurrealist Writers Award (2018), Grand Prize 2017 BCC Voice "Reframing the Other" contest, 2nd Place Carry The Light Sci-fi/Fantasy Award (2016), 2017 Mixy Award, 6th Place in the Next Great Horror Writers Contest (2017). They are the recipient of the 2002 STAND Grant for First Time Directors, 2016 HWA StokerCon "Scholarship from Hell", 2018 Ara Joe Grant for Zinemakers, 2020 HWA Diversity Grant recipient, and 2021 Ladies in Horror Fiction grant.
Sumiko has an AA in English from Berkeley City College, writes a column called "Writing While Black" for a national Black Newspaper, the San Francisco BayView, writes for Search Magazine, is the host of the SOMA Leather and LGBT Cultural District's "Erotic Storytelling Hour," and teaches courses at the Speculative Fiction Academy.
THE SILVER HAMMER AWARD
The winner of HWA's Silver Hammer Award is Kevin J. Wetmore.
The HWA gives the Silver Hammer Award to an HWA volunteer who has done a truly massive amount of work for the organization, often unsung and behind the scenes. It was instituted in 1996, and is decided by a vote of HWA's Board of Trustees.
The award is so named because it represents the careful, steady, continuous work of building HWA's "house" — the many institutional systems that keep the organization functioning on a day-to-day basis. The award itself is a chrome-plated hammer with an engraved plaque on the handle. The chrome hammer is also a satisfying allusion to The Beatles' song, "Maxwell's Silver Hammer", a miniature horror story in itself.
Kevin J. Wetmore, Jr. is the author, editor or co-editor of twenty-seven books, including Bram Stoker Award nominees Uncovering Stranger Things, The Streaming of Hill House, Devil's Advocates: The Conjuring, and Eaters of the Dead: Myths and Realities of Cannibal Monsters. He is also the author of over a hundred articles and three dozen short stories found in magazines and anthologies such as Cemetery Dance, Mothership Zeta, Nonbinary Review, Midian Unmade and The Cackle of Cthulhu. He is the co-chair of HWA's Los Angeles Chapter, has twice co- chaired StokerCon and served as StokerCon's volunteer coordinator, in addition to serving as curator for the HWA blog Halloween Haunts and chair of the Lifetime Achievement Award committee. In his other life he is a professor of Theatre Arts at Loyola Marymount University where he teaches horror theatre, horror cinema, Japanese theatre, African theatre, Shakespeare and stage combat.
MENTOR OF THE YEAR
The HWA Mentor of the Year is Michael Knost.
The HWA's Mentor Program is available to all members of the organization. This popular program pairs a newer writer with an established professional for an intensive four-month long partnership. For new writers, the Program offers mentees a personal, one-on-one experience with a professional writer, tailor-made to help them grow in their writing and teach them how to better market their work. For experienced writers, the Program allows mentors a chance to pay forward the experience and encouragement other writers gave them when they were starting out. In addition, there is the added benefit of growing as a writer oneself through the act of teaching others. In short, the Program benefits all who participate, regardless of their roles.
Inaugurated in 2014, the Mentor of the Year Award recognizes one mentor in the Mentor Program who has done an outstanding job of helping newer writers. The award is chosen by the current chair of the Mentor Program.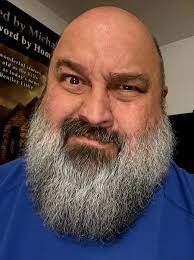 Michael Knost "epitomizes what a mentor should be. He is always willing to help writers improve their craft, as both an HWA mentor and outside of the program, as both a teacher and an editor. Writers who have worked with him, or trained under him, universally praise Michael for his honesty, knowledge, and encouragement. This is probably recognition that is long overdue, but Michael's contributions to the HWA, and the horror genre's up-and-coming writers, has always been recognized and appreciated." – JG Faherty, HWA Mentorship Program Manager.
Michael Knost is a Bram Stoker Award®-winning editor and author of science fiction, fantasy, horror, and supernatural thrillers. He has written in various genres and helmed multiple anthologies. He received the Horror Writers Association's Silver Hammer Award in 2015 for his work as the organization's mentorship chair. He also received the prestigious J.U.G. (Just Uncommonly Good) Award from West Virginia Writer's Inc. His Return of the Mothman is currently being filmed as a movie adaption. He has taught writing classes and workshops at several colleges, conventions, online, and currently resides in Chapmanville, West Virginia with his wife, daughter, and a zombie goldfish.
[Based on a press release.]