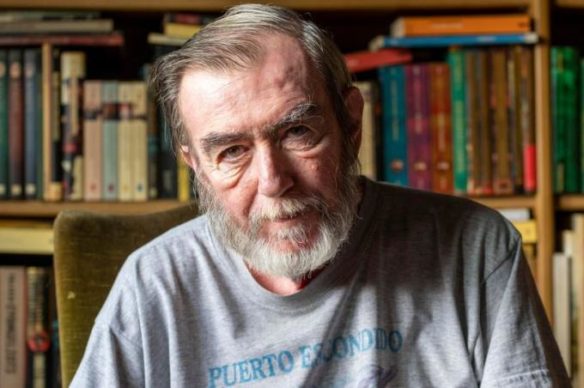 By Silvio Sosio: Italian sf and horror writer Valerio Evangelisti, 69, died April 18, 2022. The causes have not yet been disclosed.
Evangelisti began his successful career in science fiction in 1993 when his first novel, Nicolas Eymerich l'inquisitore ("Nicolas Eymerich the Inquisitor") won the Urania Award and became a science fiction bestseller in Italy. After that first novel, Evangelisti wrote eleven more novels about this character, a Catalan inquisitor of the XIV century (based on a real historical character), making Evangelisti probably the most popular Italian science fiction writer.
Evangelisti wrote also a trilogy about the prophecy writer Notradamus, and many historical novels. His work has been translated in several European countries, being greatly appreciated especially in France – the French translation of Nicolas Eymerich l'inquisitore won the Grand Prix de l'Imaginaire and Tour Eiffel in 1999. He was also the editor of an online magazine, Carmilla, and conducted some political activity in his own town, Bologna.
[Silvio Sosio is Direttore responsabile for Fantascienza.com.]