(1) ACCESSIBILITY ISSUES RAISED ANEW. Mari Ness, who recently called out Discon III's accessibility issues, today tweeted about another setback involving the Viable Paradise writers workshop. Thread starts here.
The "Accessibility at Viable Paradise" webpage discusses the provisions made by the workshop.
(2) SAVE THE CITY COMPOSER Q&A. "'Rogers: The Musical' composer reveals a deleted 'Hawkeye' scene" — an Inverse interview with Marc Shaiman.
HAWKEYE'S POST-CREDITS SCENE was unlike anything we've seen before. While Marvel normally teases the future, their latest series ended with a victory lap in a full encore performance of in-universe Broadway sensation Rogers: The Musical's "Save the City."

Many fans weren't pleased with this prime spot looking backwards instead of forward, but the scene paradoxically did something new. After 20-odd teasers and reveals, the most surprising choice was not revealing anything at all. It also allowed the fabulous music and lyrics of Marc Shaiman and Scott Wittman to take center stage.

Shaiman and his co-lyricist Scott Wittman are Broadway legends, with Hairspray and Charlie and the Chocolate Factory among their many collaborations. But Hawkeye posed unique challenges: how do you create a show tune that fans would enjoy but Clint Barton would walk out of? How do you immortalize a classic Marvel moment in a silly but loving way? The answers involve a lot of lore, some speculation, and tons of encouragement from the brains behind Hawkeye….
There's an official soundtrack (only) of the number here on YouTube. I also discovered a fan-made video performance version by "Stray and the Soundtrack" here which is a lot of fun.
(3) TOLKIEN SAINTHOOD. Francisco García, President of STP, the Peruvian Tolkien Society, reports they offered a Mass for the 130th birthday of JRR Tolkien and for the advancement of his Cause of Canonization on January 3. A video of the service is available on Facebook.
(4) COSTA BOOK AWARDS. The 2021 Costa Book Awards, a UK literary prize sponsored by a coffee company, have been announced. None of the shortlisted genre works are winners.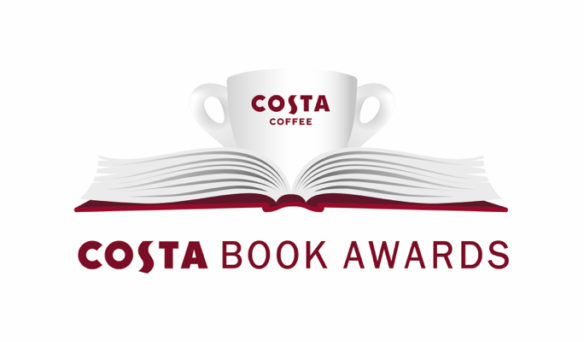 The prize has five categories – First Novel, Novel, Biography, Poetry and Children's Book. The winner of each receives £5,000. The Costa Book of the Year will be chosen from among them and get a £30,000 prize. The overall winner will be announced on February 1.
2021 First Novel Award – Open Water by Caleb Azumah Nelson (Viking)
2021 Novel Award – Unsettled Ground by Claire Fuller(Fig Tree)
2021 Biography Award – Fall: The Mystery of Robert Maxwell by John Preston (Viking)
2021 Poetry Award – The Kids by Hannah Lowe(Bloodaxe Books)
2021 Children's Book Award – The Crossing by Manjeet Mann(Penguin)
(5) A KAIJU FORETASTE. Tor invites readers to "Download a Digital Preview of The Kaiju Preservation Society", the first five chapters of John Scalzi's forthcoming novel.
When COVID-19 sweeps through New York City, Jamie Gray is stuck as a dead-end driver for food delivery apps. That is, until Jamie makes a delivery to an old acquaintance, Tom, who works at what he calls "an animal rights organization." Tom's team needs a last-minute grunt to handle things on their next field visit. Jamie, eager to do anything, immediately signs on.

What Tom doesn't tell Jamie is that the animals his team cares for are not here on Earth. Not our Earth, at at least. In an alternate dimension, massive dinosaur-like creatures named Kaiju roam a warm and human-free world. They're the universe's largest and most dangerous panda and they're in trouble.

It's not just the Kaiju Preservation Society who's found their way to the alternate world. Others have, too. And their carelessness could cause millions back on our Earth to die.
(6) BUTLER'S GEOGRAPHY. The Huntington has arranged some companion events and interactive online resources to enrich their "Mapping Fiction" exhibit. These three relate to Octavia Butler.
Lecture – Revisiting Octavia E. Butler's Pasadena
Saturday, March 19, and Saturday, April 23, 2022
2–3:30 p.m.
Pasadena Public Library, La Pinturesca Branch
Free with reservation; limited capacity [ticket info available soon]
On two Saturdays this spring, Ayana Jamieson, local educator and founder of the Octavia E. Butler Legacy Network, will lead a moderated conversation about our desire to locate Butler's Pasadena.

Walking/Driving Tour – Octavia E. Butler's Pasadena: A Literary Tour
Visitors can take a self-guided walking or driving tour of the locations around Pasadena where Butler lived, visited, and often found inspiration. Tour maps are available online and in the exhibition gallery. You can also access the tour in Google Maps. After you take the tour, share your pic by tagging it #WalkWithOctavia.

The Literary Life of Octavia E. Butler: How Local Libraries Shaped a Sci-Fi Legend
An interactive map by the Los Angeles Times of Octavia Butler's life in books.
(7) BOGDANOFF TWINS DIE. Twin brothers Grichka and Igor Bogdanoff (b. August 29, 1949) both died on COVID (on December 28 and January 3, respectively). In 1976, they published Clefs pour la science-fiction, and from 1979-86 co-hosted the science fiction show Temps X, which introduced several British and American science-fiction series to the French public, including The Prisoner, Star Trek, and Doctor Who. They also were involved a controversy in which it was alleged the brothers wrote nonsensical advanced physics papers that were nonetheless published in reputable scientific journals.
(8) JAY WOLPERT (1942-2022). Screenwriter Jay Wolpert has died at age 79. Before he started writing movies, he also created The Price Is Right TV game show. The Hollywood Reporter mentions his credit for Disney's film The Count of Monte Cristo, and for helping to start another Disney franchise —
…Wolpert then found himself as the first writer hired by Disney to tackle a movie adapting its classic theme park ride, The Pirates of the Caribbean. Once again, he channeled his Classics Illustrated love plus his affinity for pirates — he had once made a pilot for a swashbuckling game show titled Duel in the Daytime  — to write the script for Pirates of the Caribbean: The Curse of the Black Pearl (2003).

Three other scribes joined the film, but when the movie that starred Johnny Depp, Orlando Bloom and Keira Knightley was released, Wolpert received a story by credit, and he would also receive a credit for creating characters in the four subsequent feature sequels. He spent the next decade or so working on several Disney movie projects, including a reimagining of The Sword and the Stone.
(9) MEDIA BIRTHDAY.
2001 — [Item by Cat Eldridge.] Twenty one years ago, the first of four episodes of the RoboCop: Prime Directives series first aired on Space in Canada. The series, created by Fireworks Entertainment, consists of four feature-length episodes: Dark Justice, Meltdown, Resurrection, and Crash and Burn. It follows up directly on the first Robocop film.
It was directed by Julian Grant as written by Brad Abraham and Joseph O'Brien who I guarantee hadn't done anything that you'd heard of. Robocop here was Paige Fletcher who played the narrator in the HBO genre anthology series The Hitchhiker. Other primary cast were Maurice Dean Wint, María del Mar Geraint Wyn Davies, Leslie Hope and Anthony Lemke.
Reception for the series was generally good. Allan Johnson writing for the Chicago Tribune said that it was "worthy of Verhoeven's movie, never letting up on the satirical nature of the original, not shying away from the mayhem, and making good use of special effects." It didn't do well on the Scifi Channel because, as usual, that channel didn't bother to publicize it at all.
(10) TODAY'S BIRTHDAYS.
[Compiled by Cat Eldridge.]
Born January 4, 1890 — Malcolm Wheeler-Nicholson. Creator of the modern comic book by publishing original material in the early Thirties instead of reprints of newspaper comic strips. Some years later, he founded Wheeler-Nicholson's National Allied Publications which would eventually become DC Comics. (Died 1965.)
Born January 4, 1946 — Ramsey Campbell, 75. My favorite novel by him is without doubt The Darkest Part of the Woods which has a quietly building horror to it. I know he's better known for his Cthulhu mythology writings but I never got into those preferring his other novels such as his Solomon Kane movie novelization which is quite superb. 
Born January 4, 1958 — Matt Frewer, 64. His greatest role has to be as Max Headroom and Edison Carter on the short-lived series of the same name. Amazingly, I think it still stands thirty-five years later as SF well-crafted. Just a taste of his later series SF appearances include playing Jim Taggart, scientist  and dog catcher on Eureka, Pestilence in Supernatural, Dr. Kirschner in 12 Monkeys and Carnage in Altered Carbon.  His film genre appearance list is just as impressive but I'll single out Supergirl,  Honey, I Shrunk the Kids, The Stand, Monty Python's The Meaning of Life (oh do guess where he is in it) and lastly Night at the Museum: Secret of the Tomb, a series of films that I really like.
Born January 4, 1960 — Michael Stipe, 62. Lead singer of R.E.M. which has done a few songs that I could say are genre adjacent. But no, I've honored him here for being involved in a delightful project called Stay Awake: Various Interpretations of Music from Vintage Disney Films. Lots of great songs given interesting new recordings. His contribution was "Little April Shower" from Bambi which he covered along with Natalie Merchant, Michael Stipe, Mark Bingham and The Roches. Fun stuff indeed! 
Born January 4, 1982 — Kerry Condon, 40. She provides the voice of F.R.I.D.A.Y. in the Marvel Universe films. More impressively, she was the youngest actress ever to play Ophelia in a Royal Shakespeare Company production of Hamlet. She also played Clara on three episodes of The Walking Dead, and I see she was Dr. Zoe Boyle In Believe, one of those many series that disappeared before anyone knew they existed. 
Born January 4, 1985 — Lenora Crichlow, 37. She played Cheen on "Gridlock", a Tenth Doctor story. She played also Annie Sawyer on the BBC version of Being Human from 2009 to 2012. And she appeared as Victoria Skillane in the "White Bear" of Black Mirror.
Born January 4, 2000 — Addy Miller, 22. She is on the Birthday List for being Sarah in Plan 9. Really? They re-made that movie? Why? And yes she played A Walker in that other show. My fave role by her is because of the title, it was a short  called Ghost Trek: Goomba Body Snatchers Mortuary Lockdown, in which she was Scary Carrie Carmichael. And yes you can watch it here.
(11) COMICS SECTION.
Marc de Wolf relays news from Mars.
(12) GOING FOURTH. Arturo Serrano is on fire! Check out his review of Matrix Resurrections — "In 'Resurrections,' the toxic legacy of 'The Matrix' is the new villain to defeat" — at Nerds of a Feather. Beware Spoilers.
Lana Wachowski is very much aware of how dangerous it was to ask for another Matrix movie.

In the first scene of The Matrix Resurrections, a self-professed fan of Neo watches a deliberately inaccurate remake of The Matrix, one where the female lead loses. Then this fan intrudes into the narrative, rescues one of her heroes, and exits a movie theater, running for her life.

The title of the movie she's desperately fleeing? The Root of All Evil.

What, pray tell, is the root of all evil? The love of money.

That's the horror Resurrections is trying to avoid, and despite its corporately mandated existence, it manages to not lose itself.
(13) SOLE SURVIVOR GAMES. [Item by Martin Morse Wooster.] In the Financial Times behind a paywall, Tom Faber reviews "battle royale" games where, like The Hunger Games or Squid Game, all the characters fight each other until only one survives.
In the world of gaming, the first titles to imitate Battle Royale, such as the visual novels Dangonrompa and Zero Escape, explored similar themes, but the big successes today are shooters with no such intellectual pretensions.  Here a group of players are dropped from a plane across a large map and must scavenge weapons and fight until only one survives.  These have become the dominant form in online gaming…

…The genre has also proved versatile. A number of non-violent games have offered eccentric takes on the battle royale, ranging from the candy-coloured obstavle course Fall Guys to Tetris 99, where 99 players stack blocks in a last-man-standing competition.  Today there is truly a battle royale for every player, and last week I finally found one for me–new release Babble Royale, a spin on Scrabble in which players parachute letter tiles on to a board and compete to be the last speller standing.
(14) THE BOTTOM LINE. For the fourteenth year, Jim C. Hines has shared his professional earnings results in "2021 Writing Income".
… So while I produced almost two books, 2021 was a year with no original Jim C. Hines publications, which is a bit frustrating and discouraging. It also makes the income numbers more interesting, at least to me.

2021 Income: The biggest check came from the Delivery/Acceptance payment for Terminal Peace. While I delivered that manuscript in September 2020, the payment didn't make its way through the system and get to me until 2021. I'm kind of glad, because otherwise this year's numbers would be a lot more depressing…
(15) GET YOUR BETS DOWN. [Item by SF Concatenation's Jonathan Cowie.] SF² Concatenation has just tweeted; its first advance post ahead of its seasonal edition (slated for mid-month). This advance post relates to its team's informal bit of fun as to the best books and film or the past year. The SF² Concatenation have been doing this for quite a few years now and have something of a track record of some of their choices going on to be short-listed for awards (a few even winning). See here and scroll down.
(16) TRAILER PARK. From Disney+, The Book of Boba Fett Episode 2 trailer.
(17) A LITTLE OOPS. There were a lot of eyeballs on the big reunion – too many to miss a mistake like this: "Harry Potter reunion special mixes up Emma Watson and Emma Roberts: 'How did this happen?'"
…The makers of HBO Max's hit reunion special, Harry Potter 20th Anniversary: Return to Hogwarts, accidentally swapped in a childhood photo of Emma Roberts for franchise star Emma Watson…. 
(18) A CENTURY AHEAD. Isaac Arthur lays out his "Challenges & Predictions for the Next 100 Years" – that will sober you up!
Every year has new challenges, every generation faces its own unique crises, and as we move into the New Year, we will look at the challenges facing us in the next century and set out Top 10 Predictions for life in the year 2121.
[Thanks to Andrew Porter, Michael Toman, Cat Eldridge, Meredith, Steven H Silver, SF Concatenation's Jonathan Cowie, Mike Kennedy, Martin Morse Wooster, JJ, and John King Tarpinian for some of these stories. Title credit belongs to File 770 contributing editor of the day Andrew (not Werdna).]